Happy Monday!  Hope you all had a wonderful weekend.  After weeks of warm weather, it was rather cold here in Raleigh. I think it dipped down the the 30s on Saturday morning; what is that all about?!
Rudy and I went home to visit my family and they surprised me with a little family dinner on Saturday night.  I can't believe that I am about to turn THIRTY SEVEN…how is this happening?  I ran into a girl I went to high school with over the weekend and we talked about our 20 year high school reunion, which will be next year.  That makes me feel so old, yet I'm still 28 in my mind.  Maybe I'm just delusional.  Nonetheless, my birthday is on Saturday (the 15th) and I can't wait to celebrate with Rudy in London.  We arrive at 6:30 AM London time and we have a full five days planned.   So excited!
Anyways, let's talk about this Free People tunic.  I saw the pink version on a fellow blogger awhile back and loved it, but then forgot about the top.  Then during my trip to California in late February, I found both the pink and blue on the sale rack at Nordstrom.  While I initially wanted the pink one, after trying them both one, I decided to go with the blue.  I'm so glad I did because I've worn this multiple times and it's coming to London in my suitcase.
Here, I've paired it with my navy Hinge block heel sandals.  Yes, these are the same as my taupe ones; I told you I was going to order more.  They are super comfy and I even have them in black as well.
(You can shop my look and similar items by click on links below)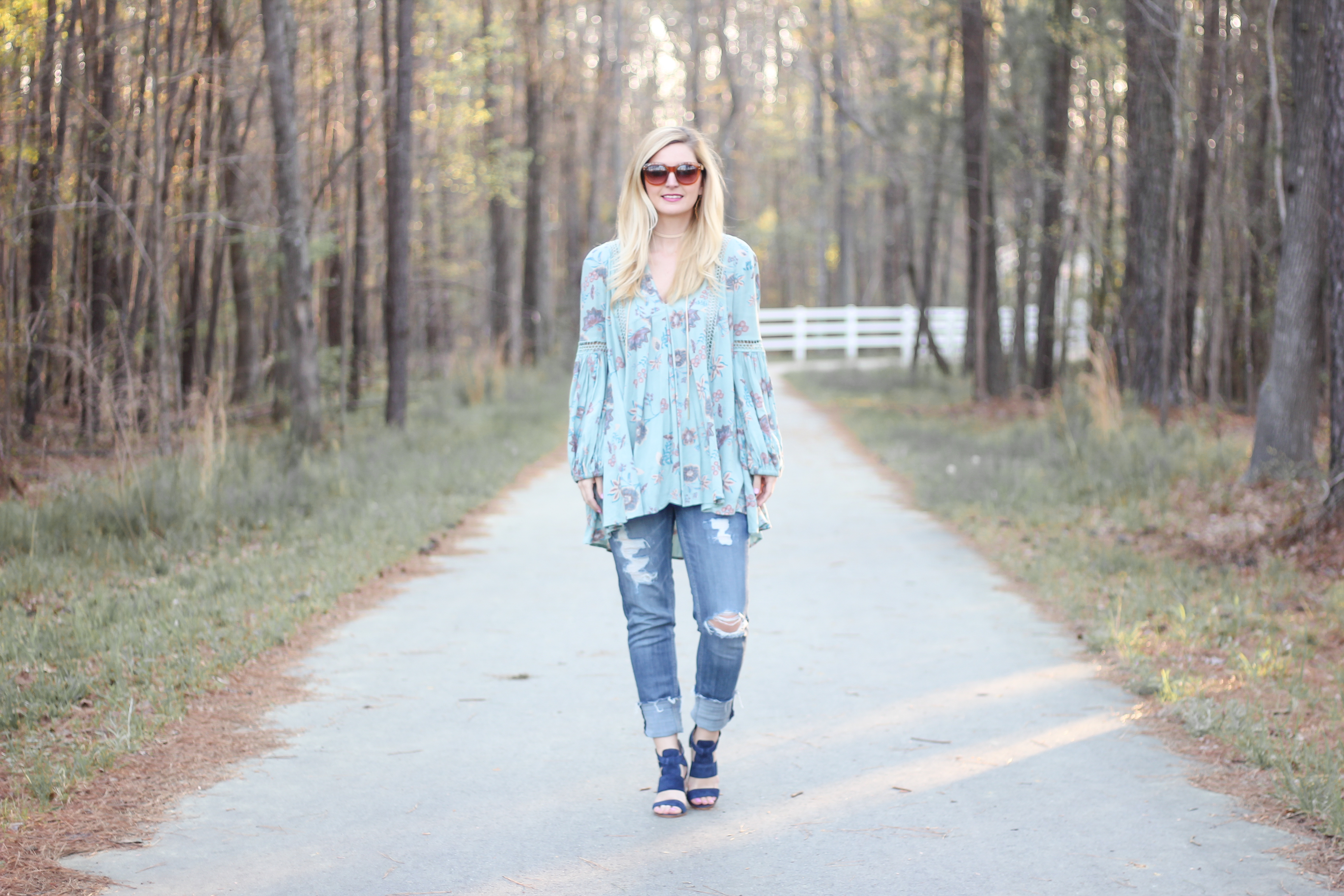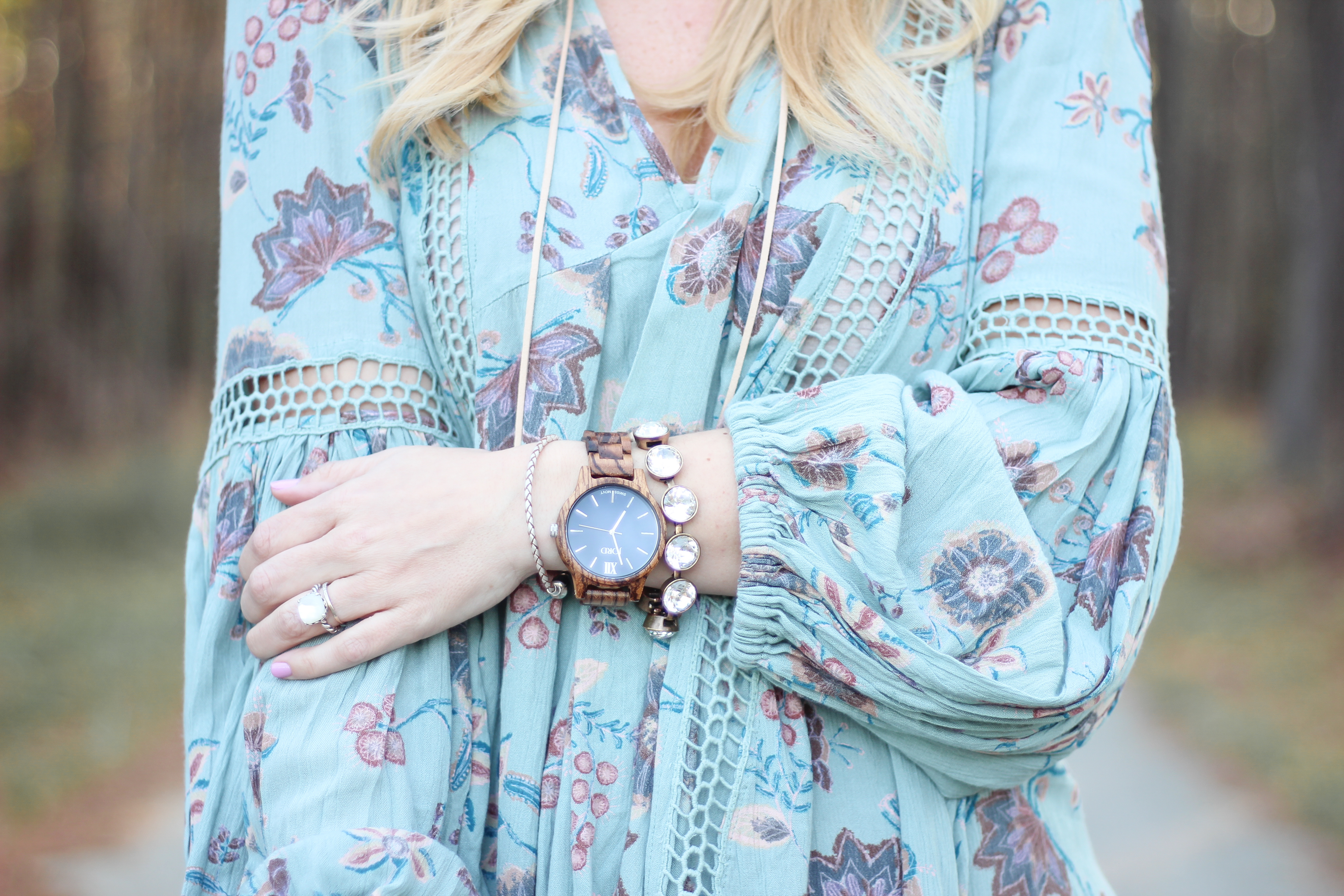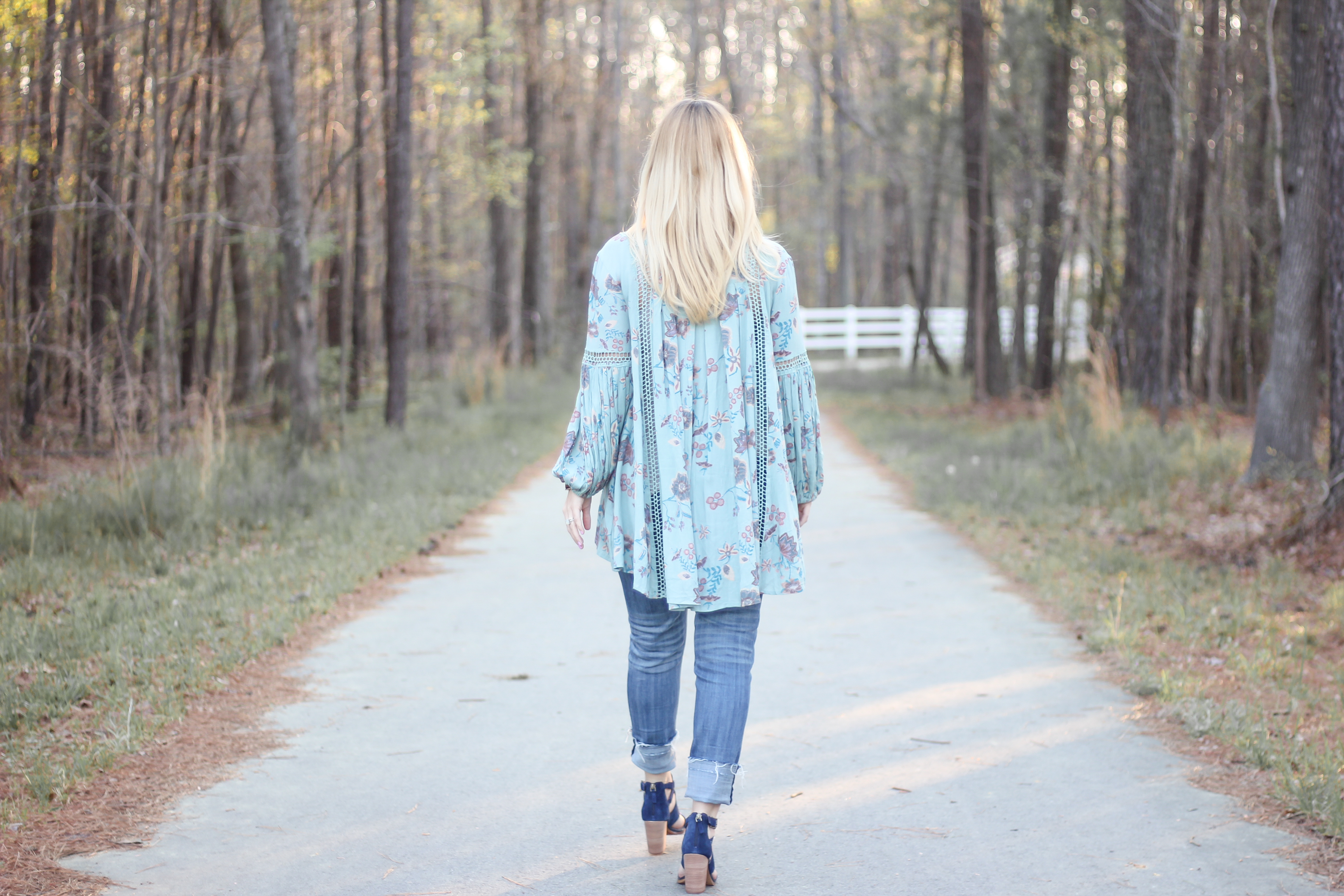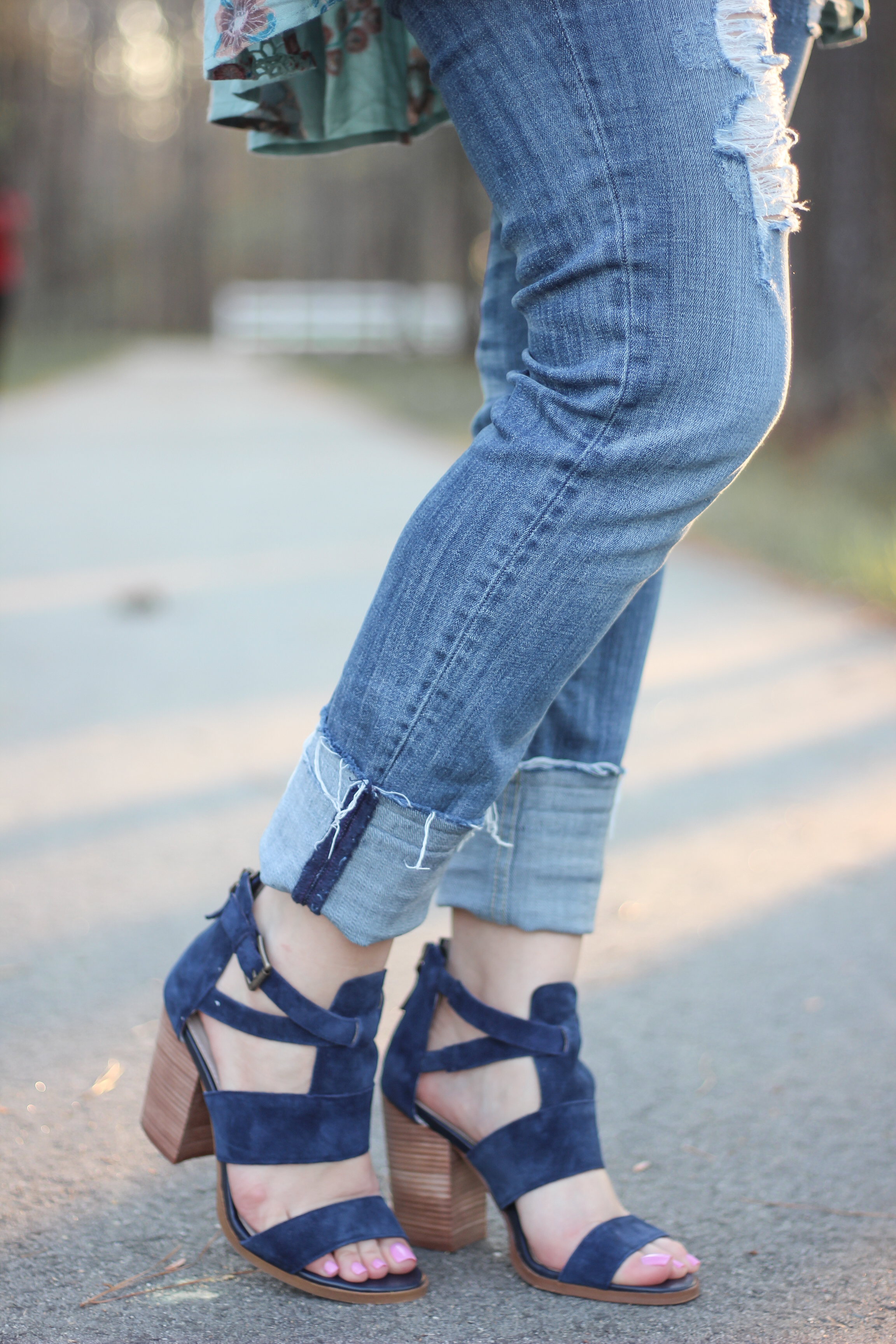 Hope you all have a wonderful week!
xoxo,
Tiffany