Happy Wednesday!  We are halfway through our week and I could not be happier about that fact.  It's hard getting back into the groove of work and reality after being on vacation last week.  Let's be honest, I would be on permanent vacation, if I could…who wouldn't?
I hope to get a post up about my trip soon but, in the meantime, I'm sharing a few of my favorite floral embroidered tops.  I found this sweet dotted mesh tank while shopping in London.  It's no surprise that florals are in for spring…remember that line from The Devil Wears Prada, "Florals? For Spring? Groundbreaking"?  I love that movie!  Any-who, florals are popular everysSpring and I love them;  they are predictably sweet, cute and refreshing after wearing layers during the fall and winter.
I couldn't find this exact top online, but I have linked several of my favorite finds below along with some of my favorite accessories lately.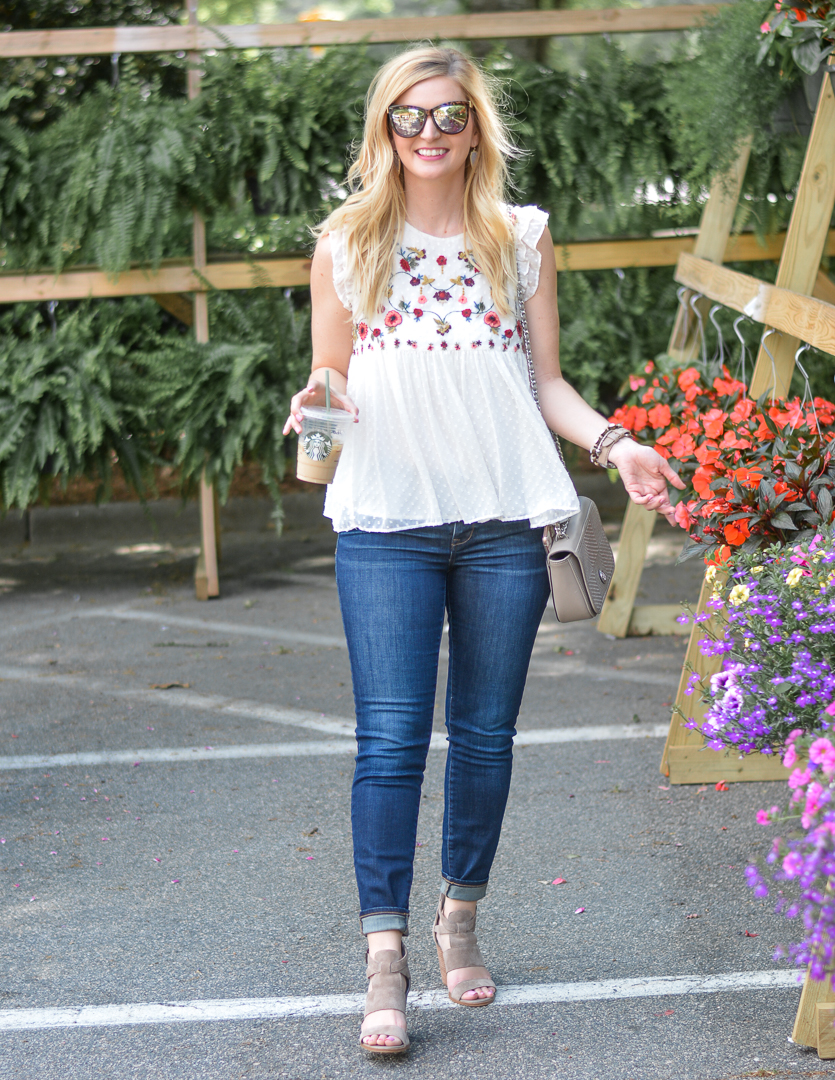 Floral Embroidered Tops

Favorite Accessories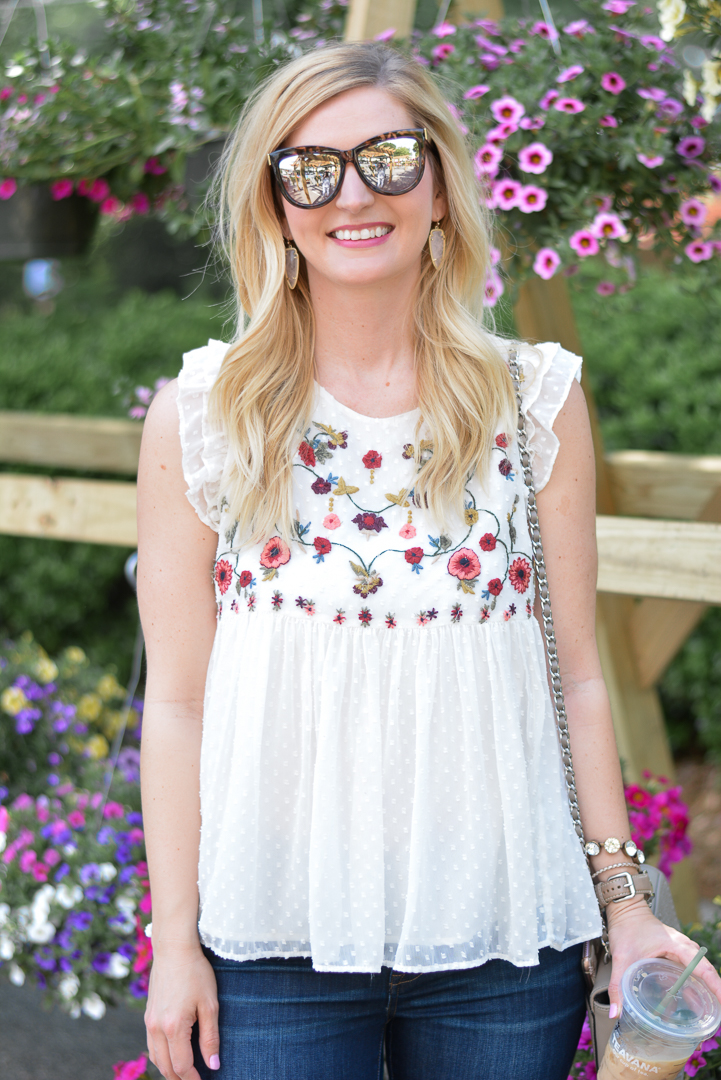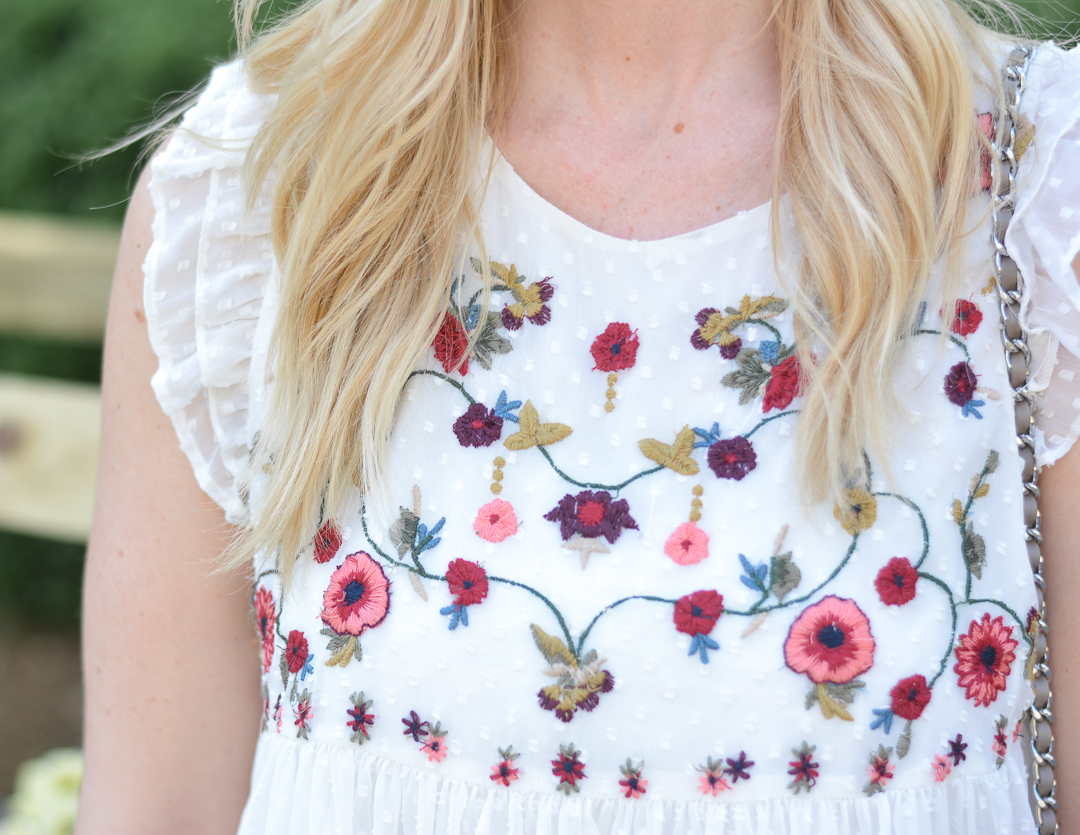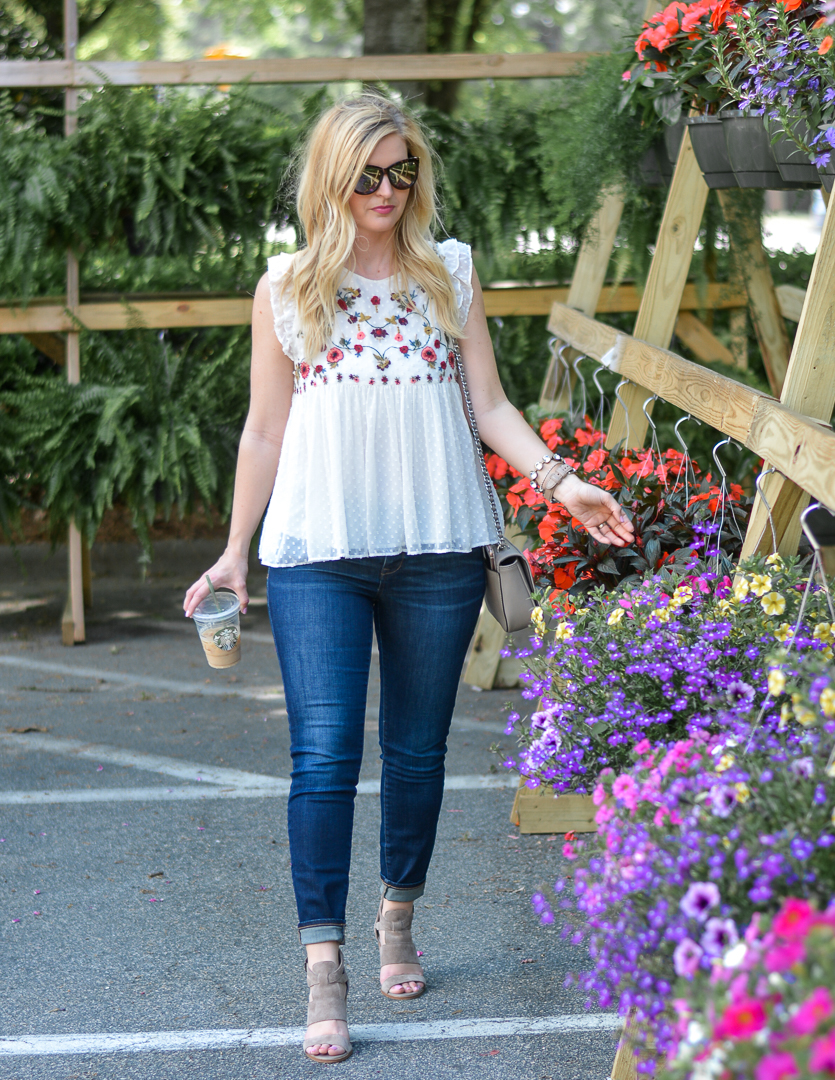 xoxo,
Tiffany