It's Wednesday; only two more days until Friday!
If you follow us on InstaStories, you already know that I walked in the Anthropologie Spring Fashion Show last Thursday.  A huge thank you to Anthropologie of Raleigh for asking me to participate…it was so much fun and I would totally do it again!  They did an amazing job organizing everything and from where I stood, the event was flawless.
I thought I would share my outfits because I would absolutely wear them.  While I had three looks, only two were captured.  You can also shop my links by clicking on icons below.
THANK YOU to Ashley of Assorted Poppies Photo for the pictures, Tiffany of The Hair Garden for my fabulous hair and Samantha of LULA Hair and Makeup for the dewy, natural makeup.  I received several compliments on my look!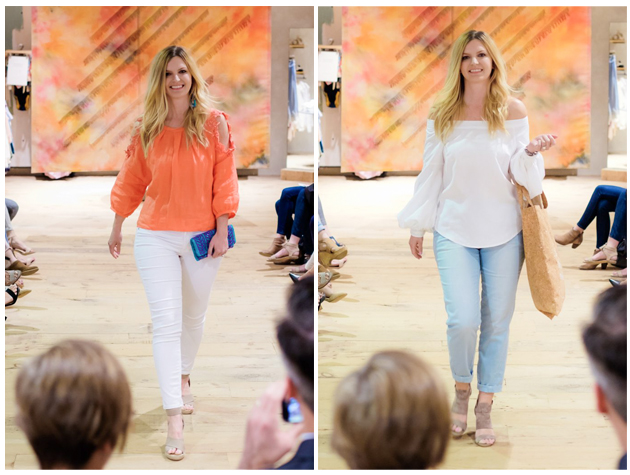 Look 1

Look 2

Look 3 (not pictured)

Have a great day!
xoxo,
Tiffany