Who is ready to dive into this week?  It's one of the busiest weeks that I have had in awhile so I am trying to start it out with a positive attitude.
How was everyone's weekend?  Tiffany and I attended the grand opening for the new Kendra Scott store that opened in North Hills.  As always after visiting Kendra Scott, neither of us left empty-handed.  In fact, Tiffany found an amazing necklace and I completely copied her and bought the same exact one.  I'm sure she will feature it soon.
For our girls' afternoon out, I wore a new tunic that is wonderfully versatile.  I plan on taking it to the beach and will also be wearing it as both a dress and a cover-up.  On this particular day, I decided to try out a knot in the front to minimize the fabric a bit and loved the way it turned out.  (A simple knot can instantly make you feel thinner.  You can check out this post we did to see before and after pics of this trick.)  Five years ago, pairing white jeans with a cream top would have given me anxiety but it's a color combination that has become a favorite.  I love the softness of the cream against the crispness of the white for spring and summer!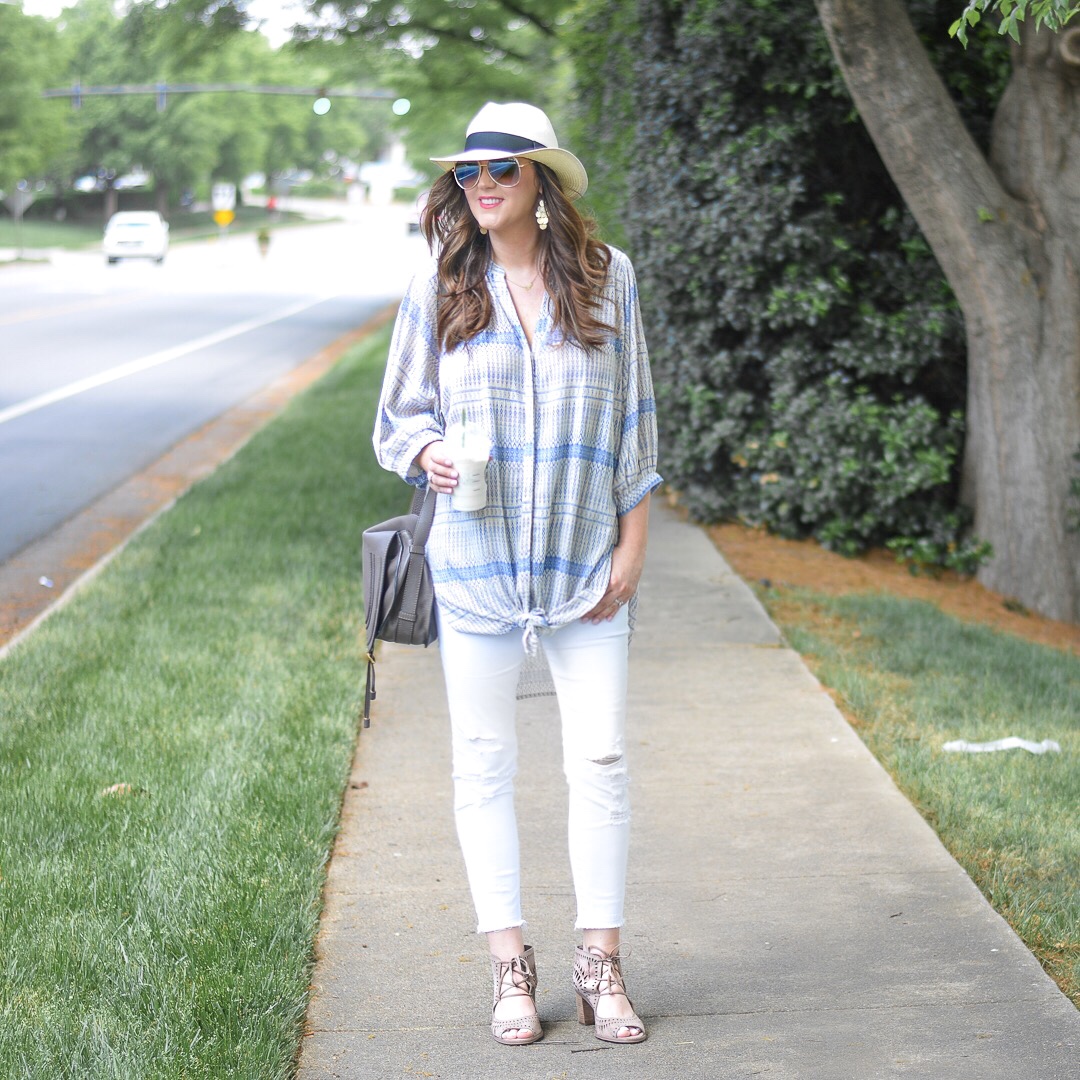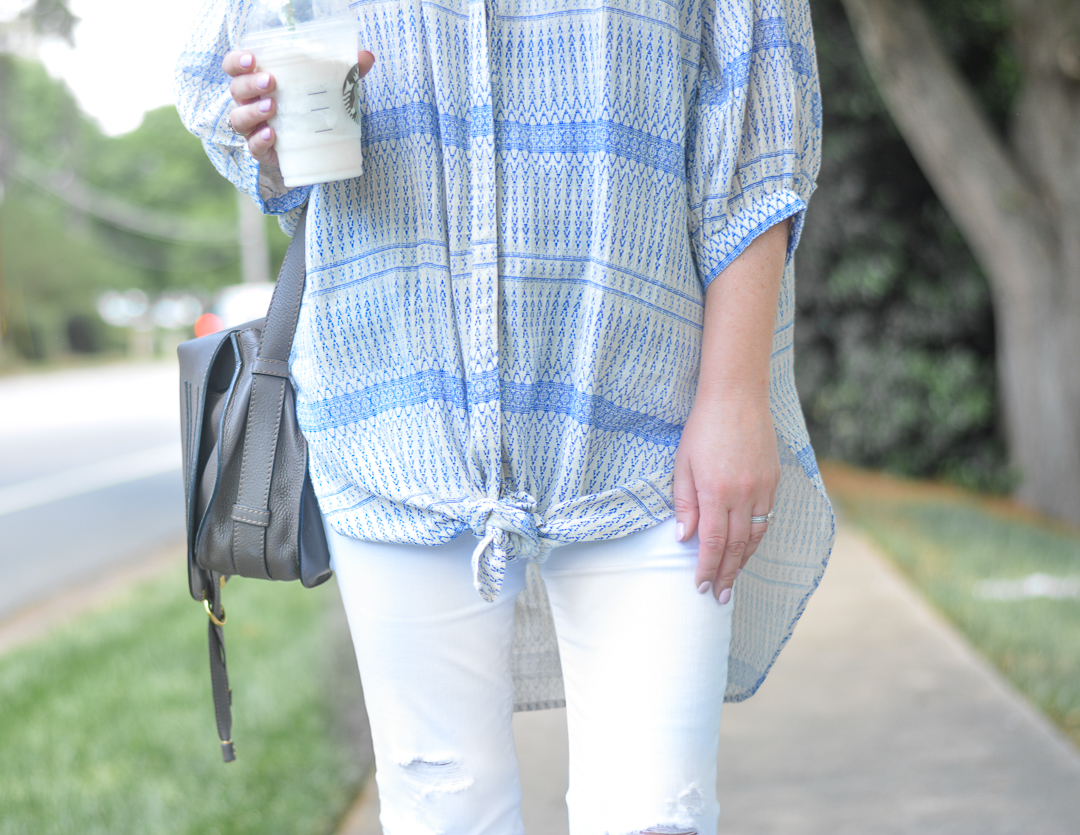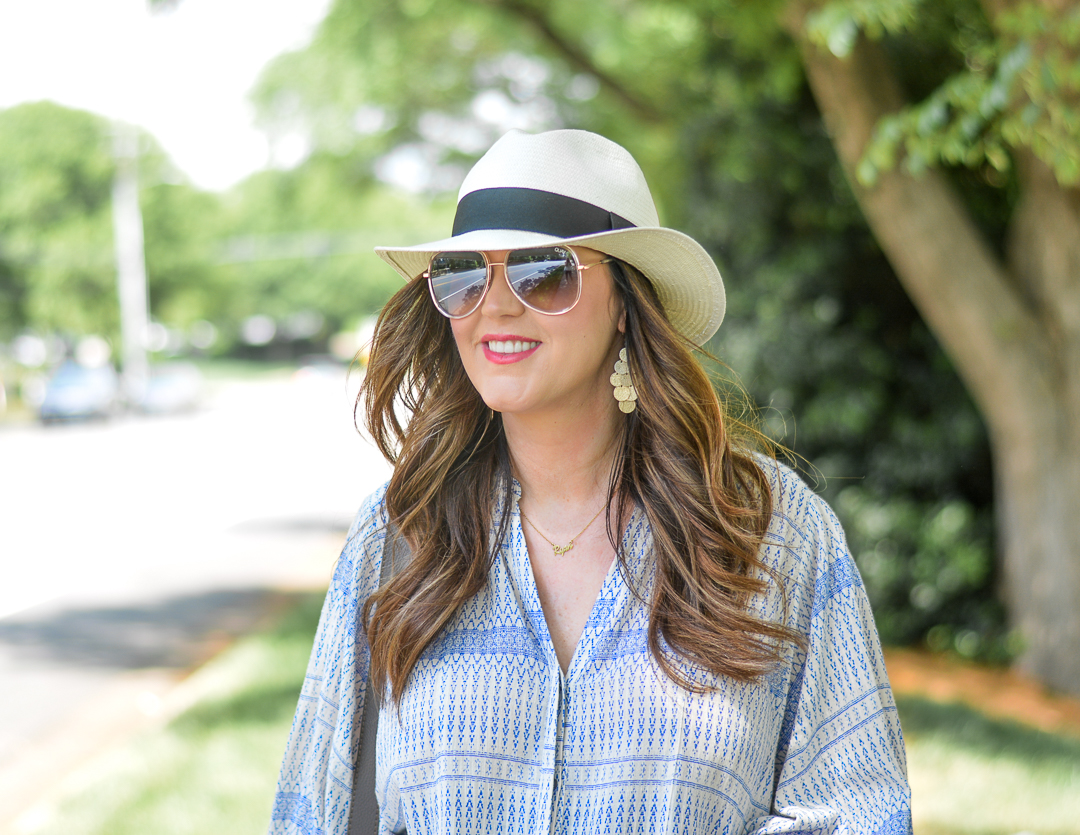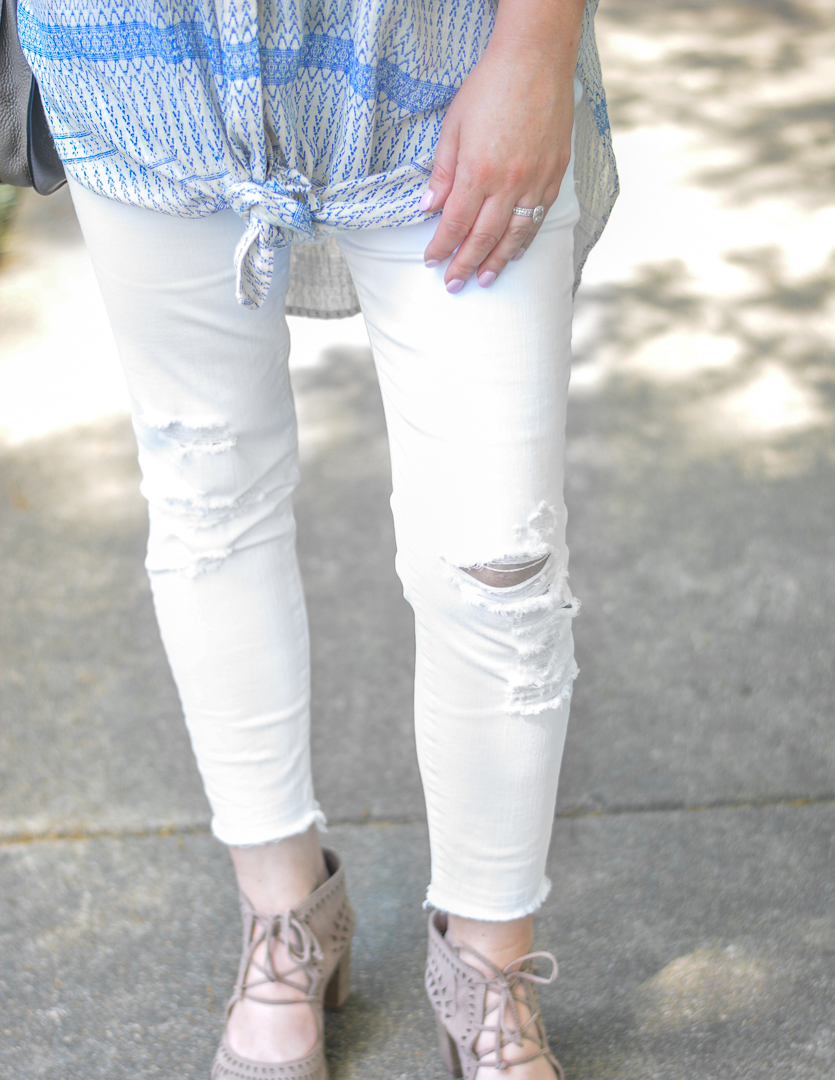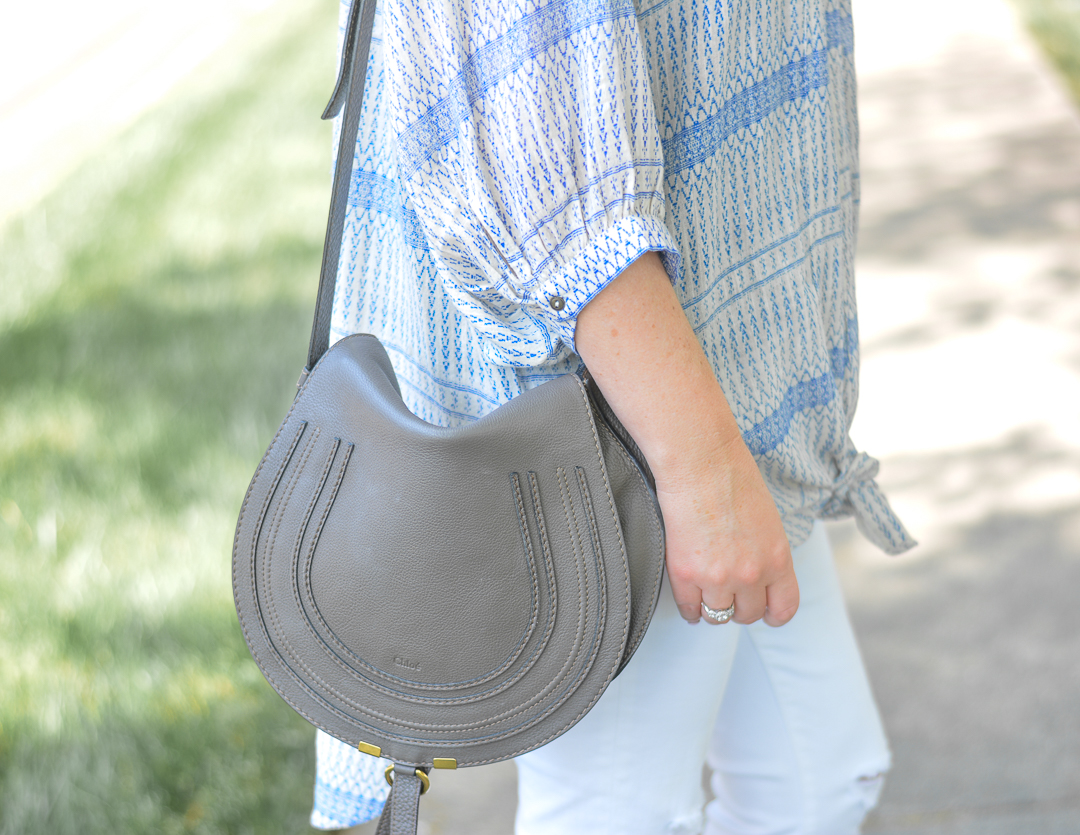 xoxo
Lindsey