Hi, all!
As some of you know, my family and I recently headed back to L.A. for two weeks.  While it rained the entire time we were there, it didn't stop us from having a wonderful time.  We were able to take Ryan on several fun outings as well as set aside time for shopping for David, my mom and me during our time there.
During one shopping trip, I spotted several bomber jackets.  They were all over the store!  Unfortunately, most of them were too short for my long torso.  (Tiffany and I have been talking recently about how the cropped trend is back in full force for this spring and summer.  Let's just say that this isn't a trend that either of us plan to embrace.  Not that there is anything wrong with it, we are just two girls who prefer to have some coverage!)  Just before I was about to head into a fitting room, I spotted an adorable bomber.  It looked to be longer than the other ones in the store so I grabbed it and crossed my fingers.  It turned out to be perfect!  I was drawn to the fact that it somehow managed to be both hard and soft simultaneously.  The pattern is so cool as well.  There are so many plain colored bomber options so it was a fun to find this beautiful muted pattern.  For this look, I threw on a distressed black tee and some ripped denim.  While this look is super casual, this jacket can easily be dressed up if paired with a cool black dress and heels.  It is definitely a versatile piece that will transition perfectly into spring!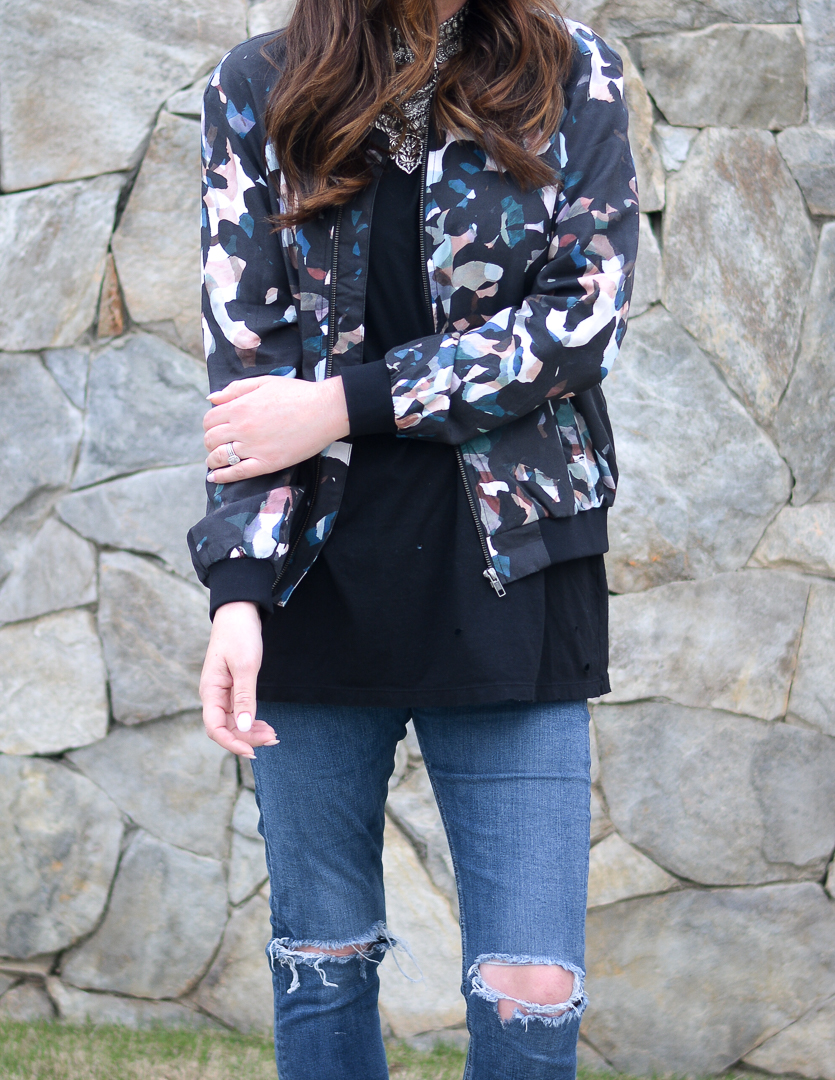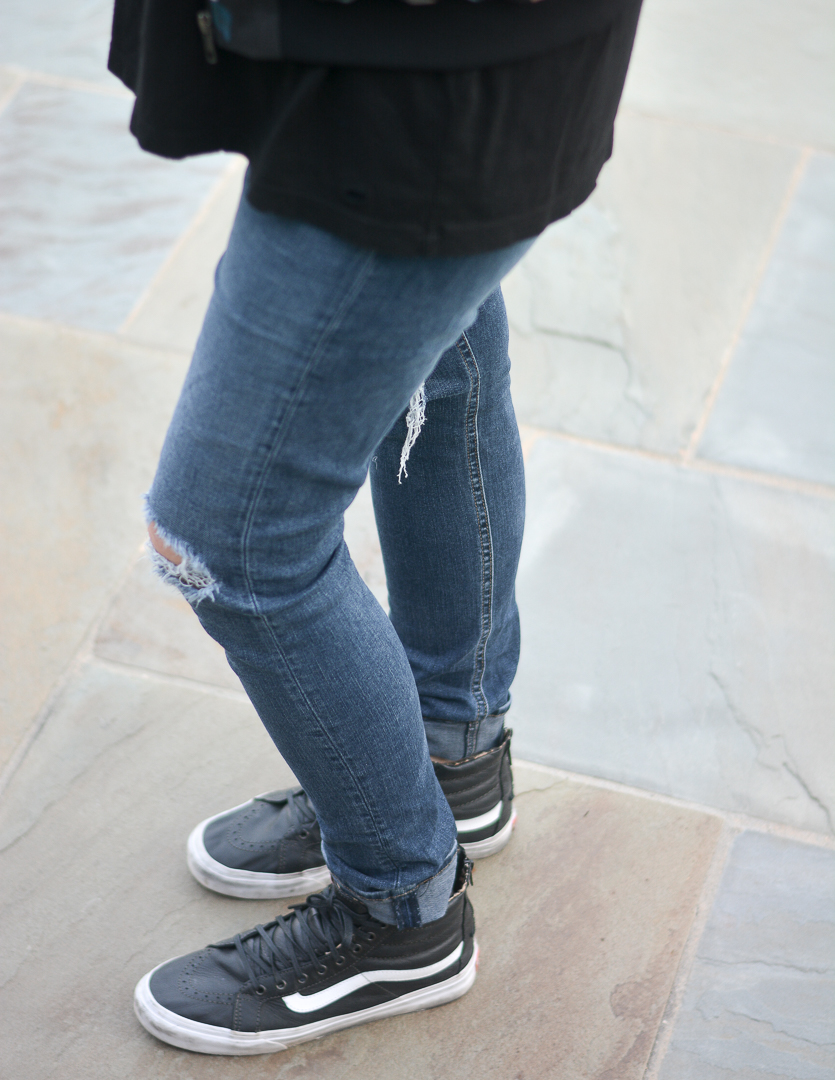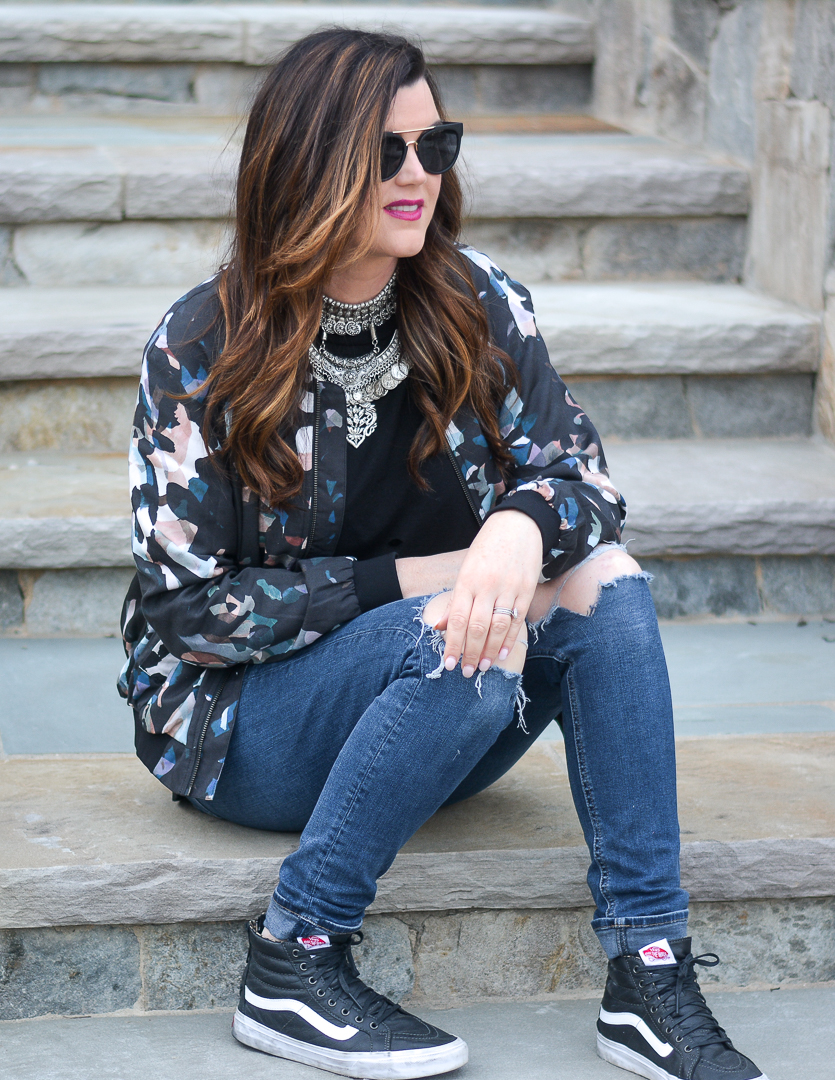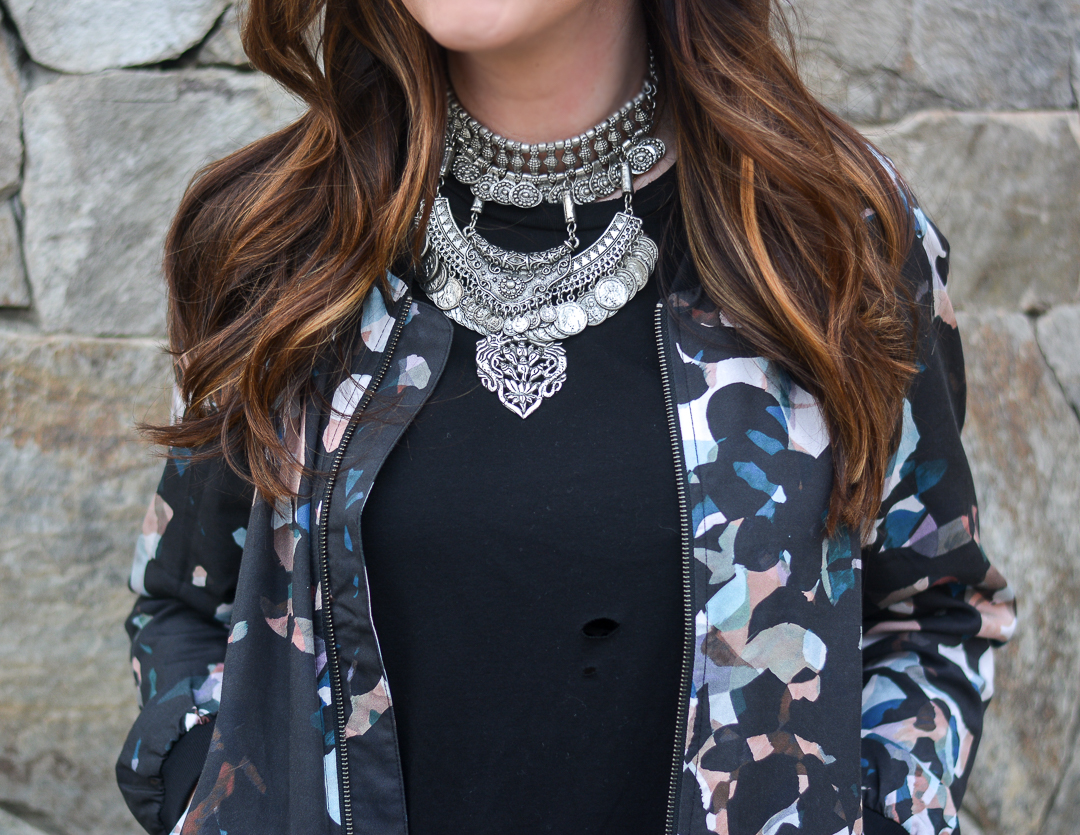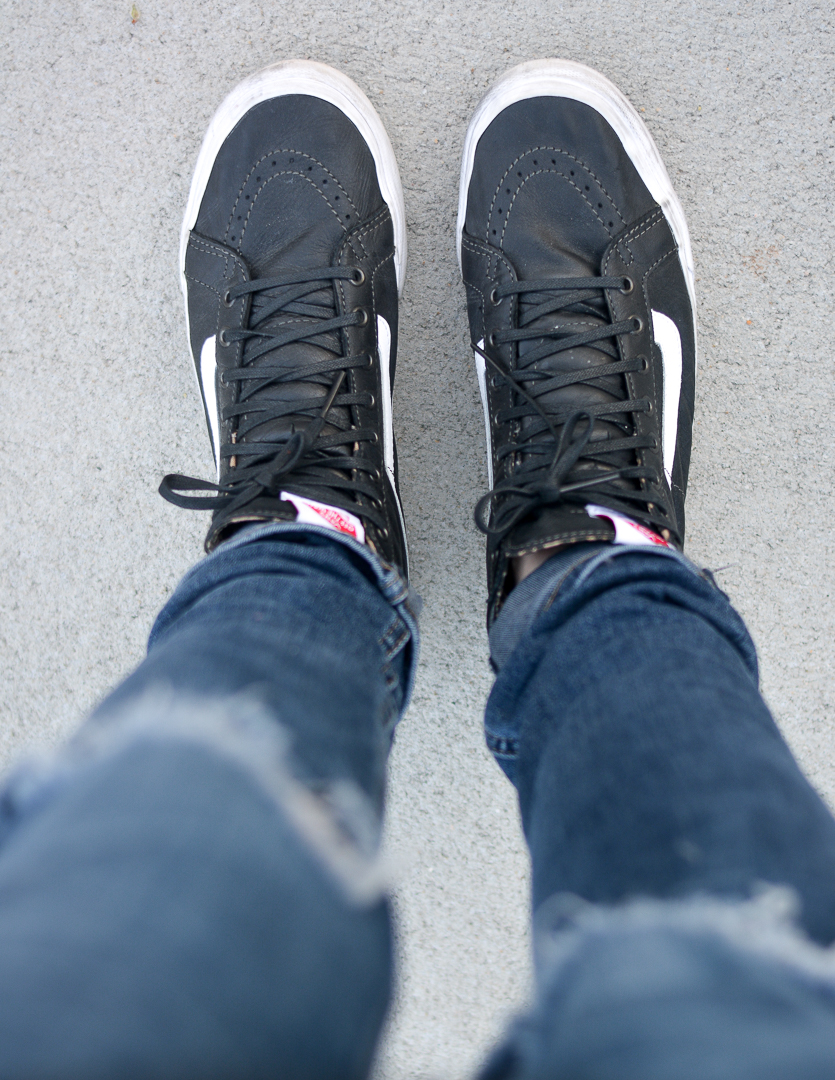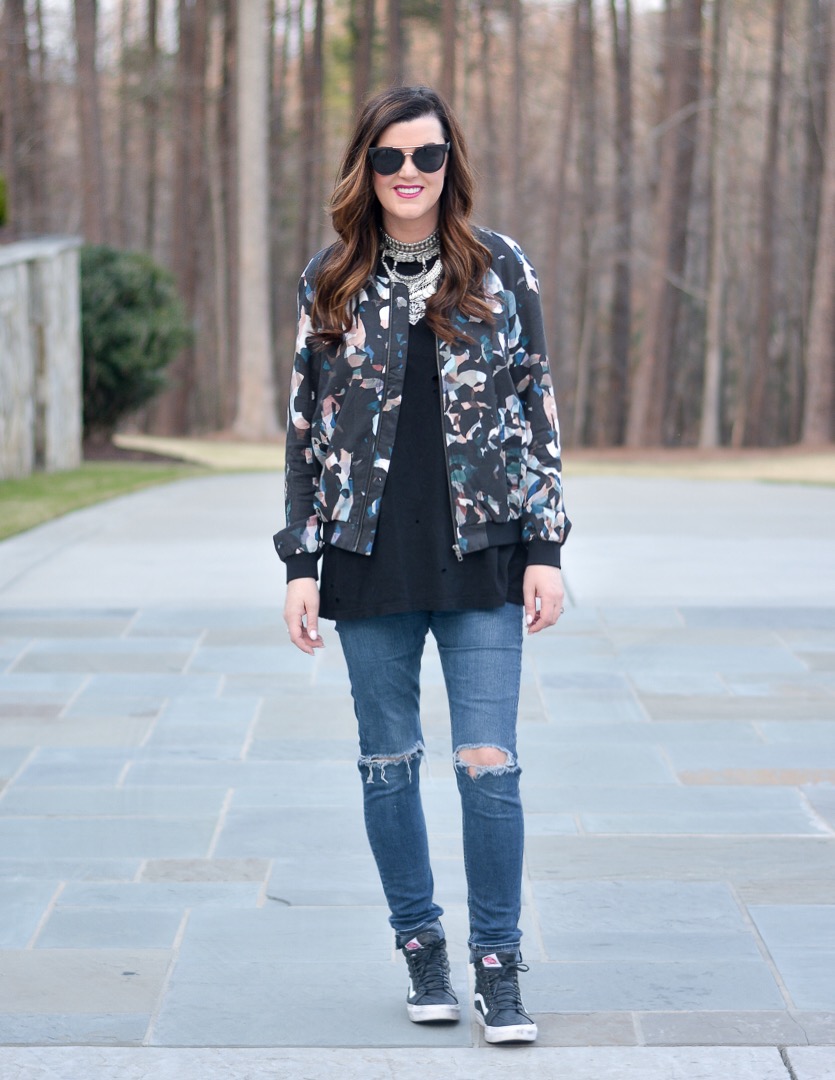 …and I had a little visitor show up…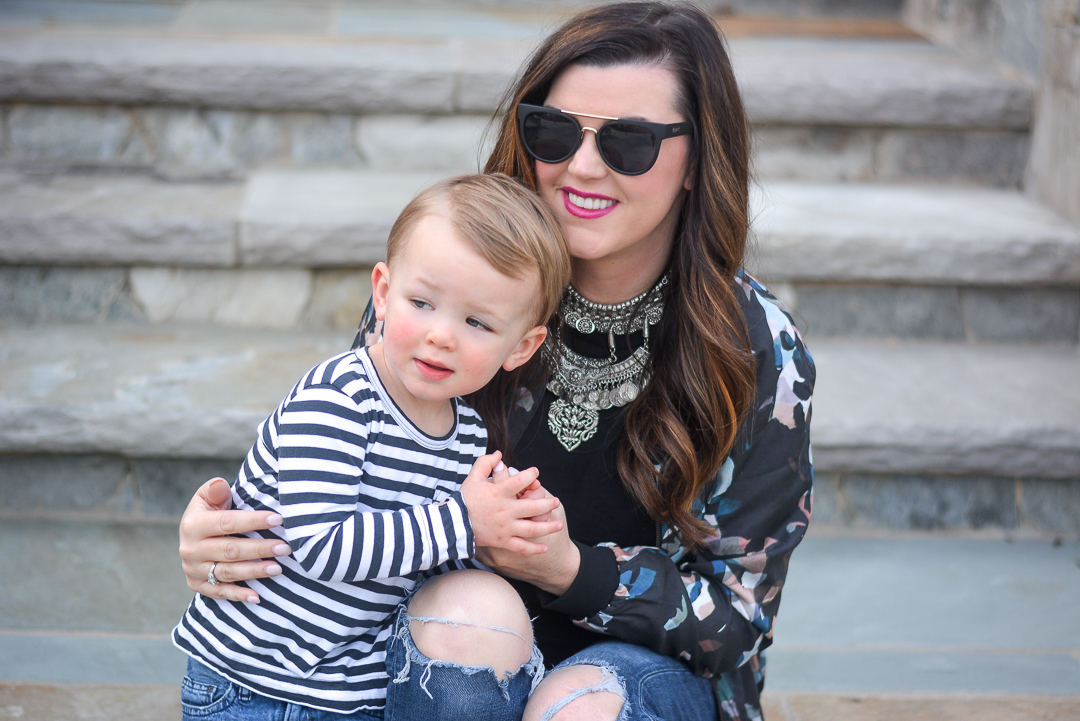 | SHOP THE LOOK BY CLICKING ON IMAGES BELOW |
Hope everyone has a fabulous day!
xoxo