Happy Friday friends!
I can't believe tomorrow is the first day of April, which means Easter is right around the corner.  I don't typically decorate for Easter but as I was organizing my Christmas decorations, I found a few Easter items that I received from my grandmother years ago.  She loved decorating for every holiday and when she passed, I brought home a lot of her trinkets and things.
So, I decided to put few things out this year, and it ultimately inspired me to decorate my table.  I love a set table; don't get me wrong, we never use it, but it looks so pretty.
Since I didn't have any Easter table decor, I raided the Dollar Spot at Target and found so many cute things, including the eggs and blue napkins.  Here's a little secret:  the napkins are actually place mats.  I also picked up the pink mercury candle holders, which were $3 each and the jute charges, which were only $6 each. My china and the crystal candle holders were wedding gifts, but are still available and linked below.  I couldn't find any of the Target Dollar Spot items online but check out your local store. I was just there and they still had all of this available.
Although I threw it together rather quickly, I think it turned out really cute.  Plus, I can put the eggs away and keep the rest out for spring!
{you can shop similar items below}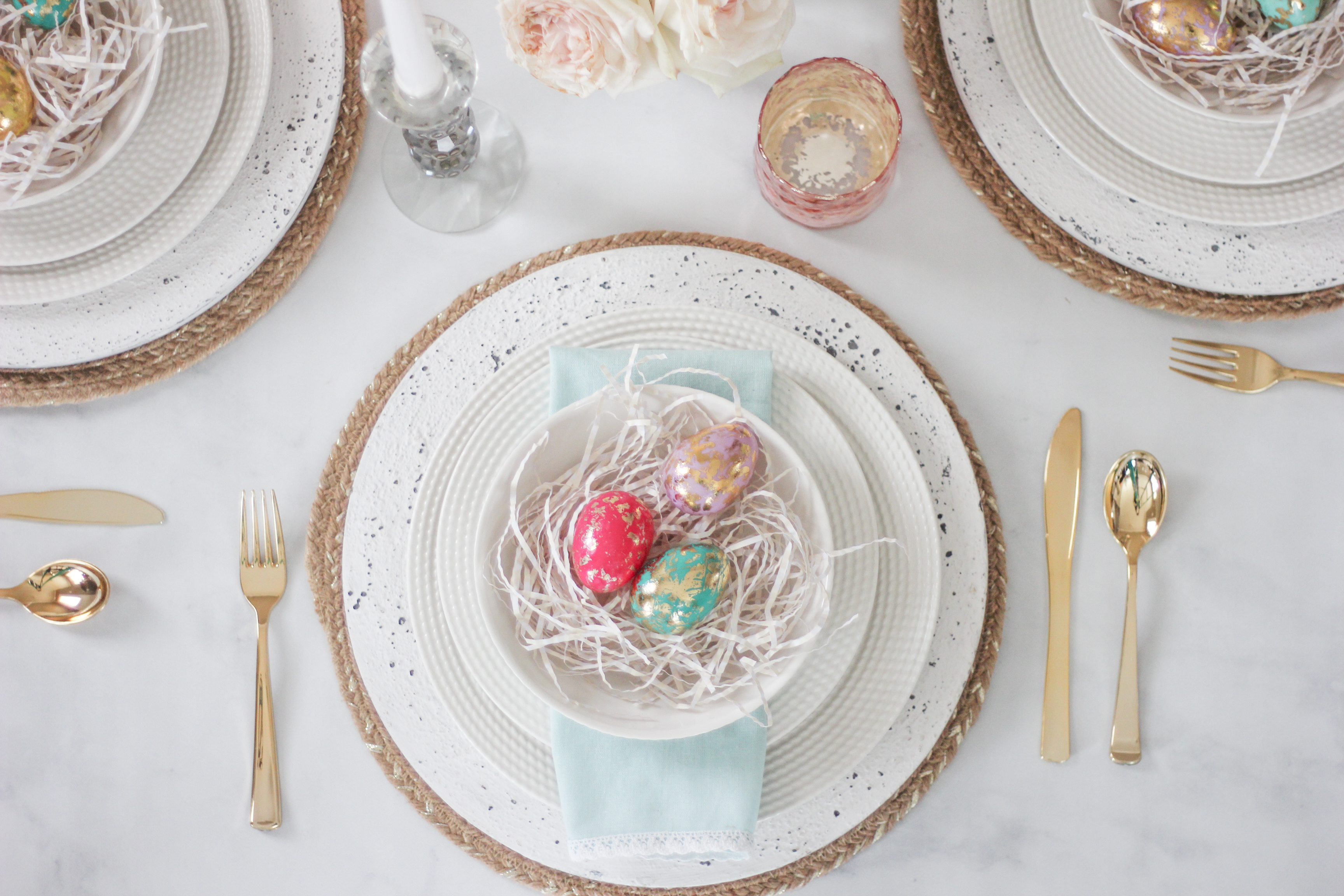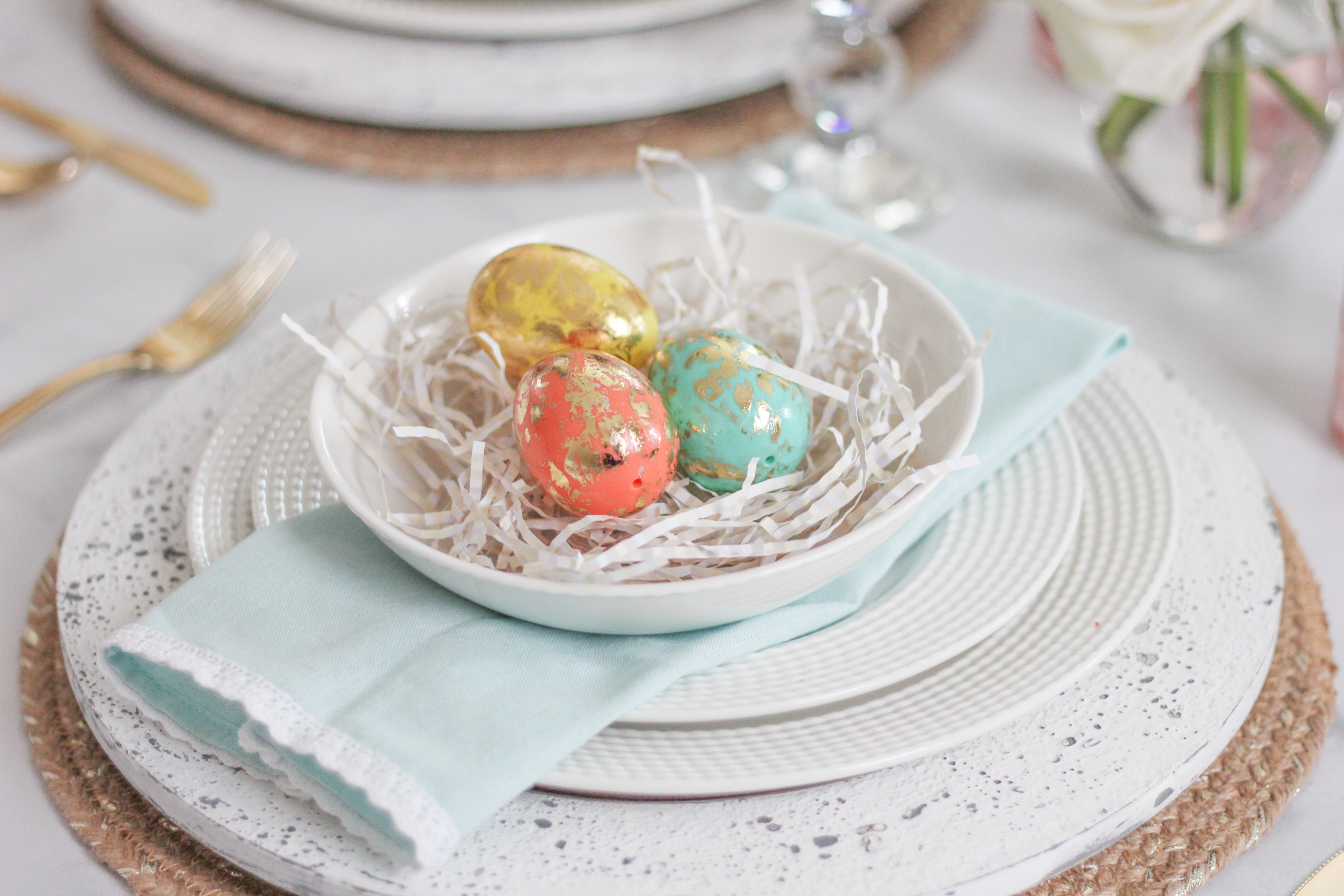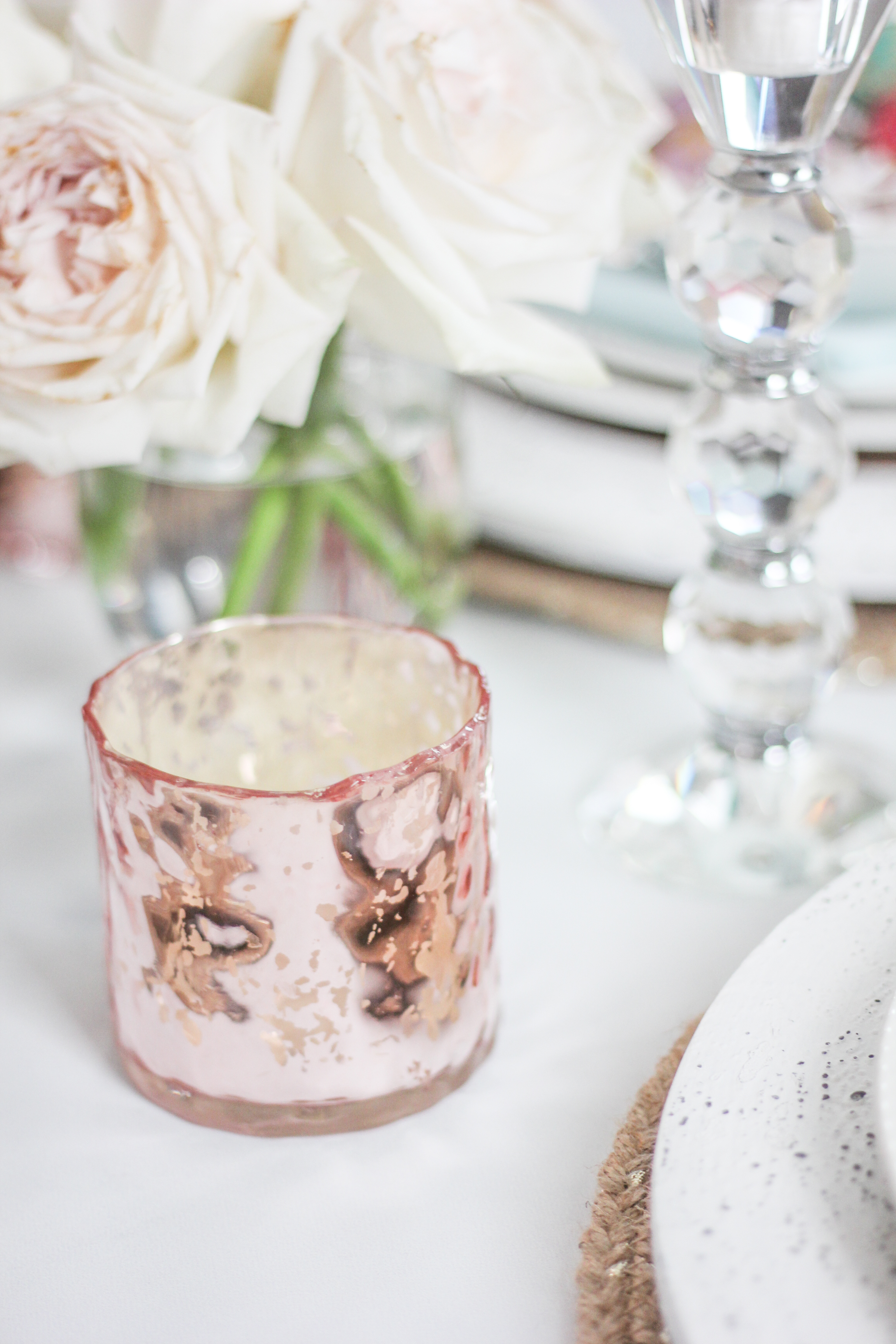 xoxo,
Tiffany