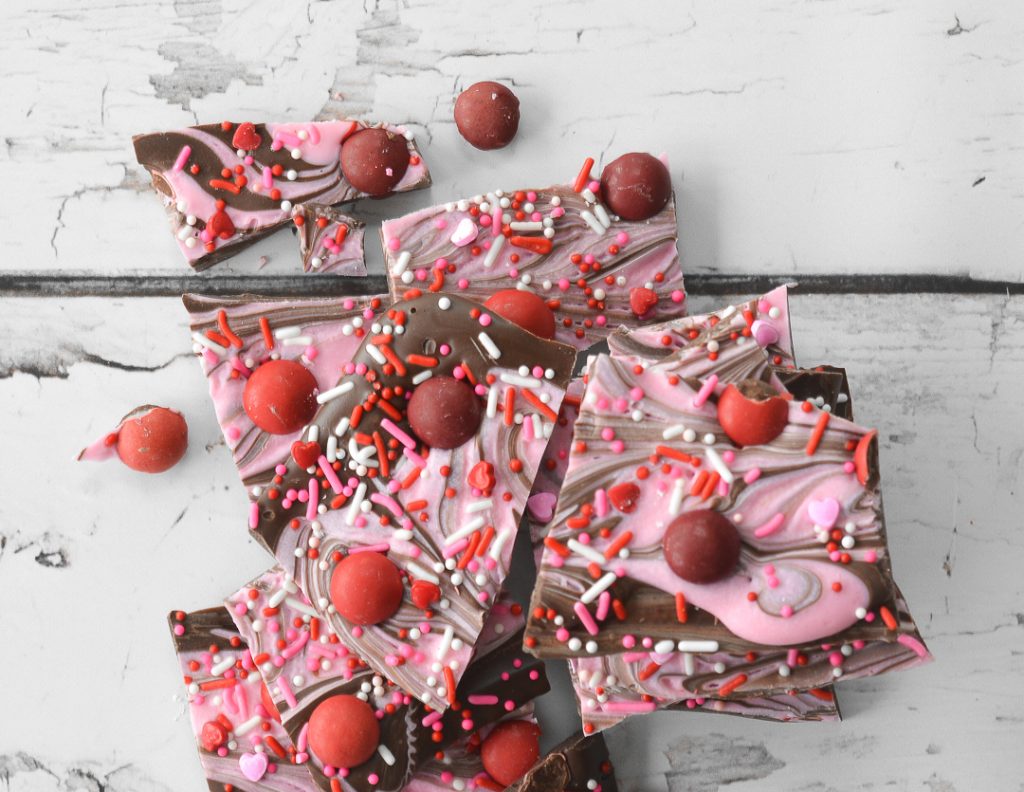 Today we are sharing a simple Valentine's Day treat.  We love a fun chocolate bark recipe so we wanted to give this one a whirl.  It came out pretty darn cute and took very little time.  It is a great option if you need a gift idea for family, friends, teachers or neighbors.  Placing the finished bark in little treat bags and finishing them off with a sweet little tag would be adorable.  Maybe with a tag that says, "Thank you for making my life sweeter"!
Ingredients
16oz. dark chocolate melting wafers (we used Ghirardelli found at Target)
8 oz. white chocolate melting wafers (we used Ghirardelli found at Target)
4 oz. pink candy melts
Valentine's sprinkles
Cherry M&M's®
Directions
1.  Line a large baking sheet with either parchment paper or a silicone baking mat
2.  In microwave, melt dark chocolate wafers for 20 seconds at a time and stir.  (Make sure to check every 20 seconds as the chocolate can harden if heated for too long.)
3.  Pour melted dark chocolate onto baking sheet and smooth into the shape of a rectangle. (The rectangle does not have to be perfect!)
4.  Next, combine the white chocolate and pink candy melts and heat them in 20 second increments, stirring in between.  Once completely melted, drizzle the pink mixture over the dark chocolate on the baking sheet in a zig-zag pattern.  (This is not a perfect science.  Because you will eventually break up the bark, it doesn't matter whether or not your pattern looks pretty!  Refer to picture below.)
5.  Using a knife, swirl the chocolates together by dragging the knife up and down through the chocolate both horizontally and then vertically.
6. Now, use your sprinkles to decorate the chocolate. Once happy with the amount of sprinkles, press down cherry M&M's® into the chocolate.
7.  Allow chocolate to set for approximately 45 minutes to an hour.  Break up into pieces and package in individual treat bags to gift or simply enjoy yourself!
We like to use a glass measuring cup when heating chocolate for bark recipes because it makes pouring the chocolate so easy.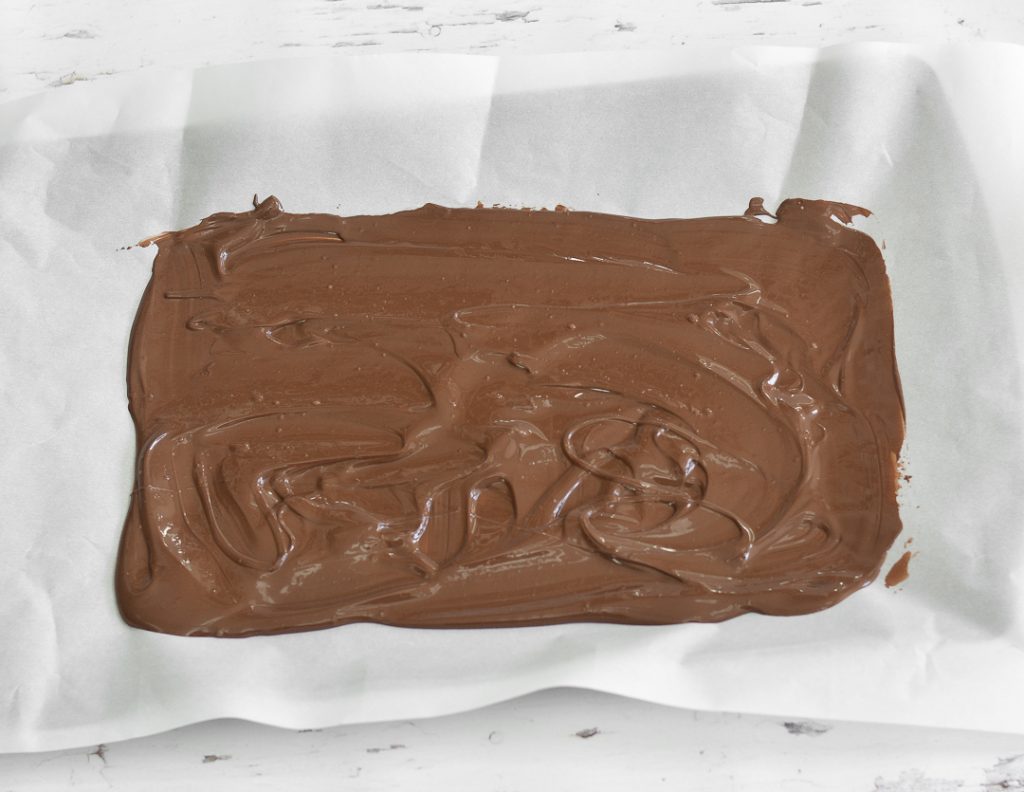 As we mentioned previously, this part can be done quickly.  You can pour the pink chocolate mixture over the dark chocolate layer without worrying about making it look nice.  It will all come together in the net step.  Just make sure that you are drizzling the chocolate in an up and down zig-zag pattern.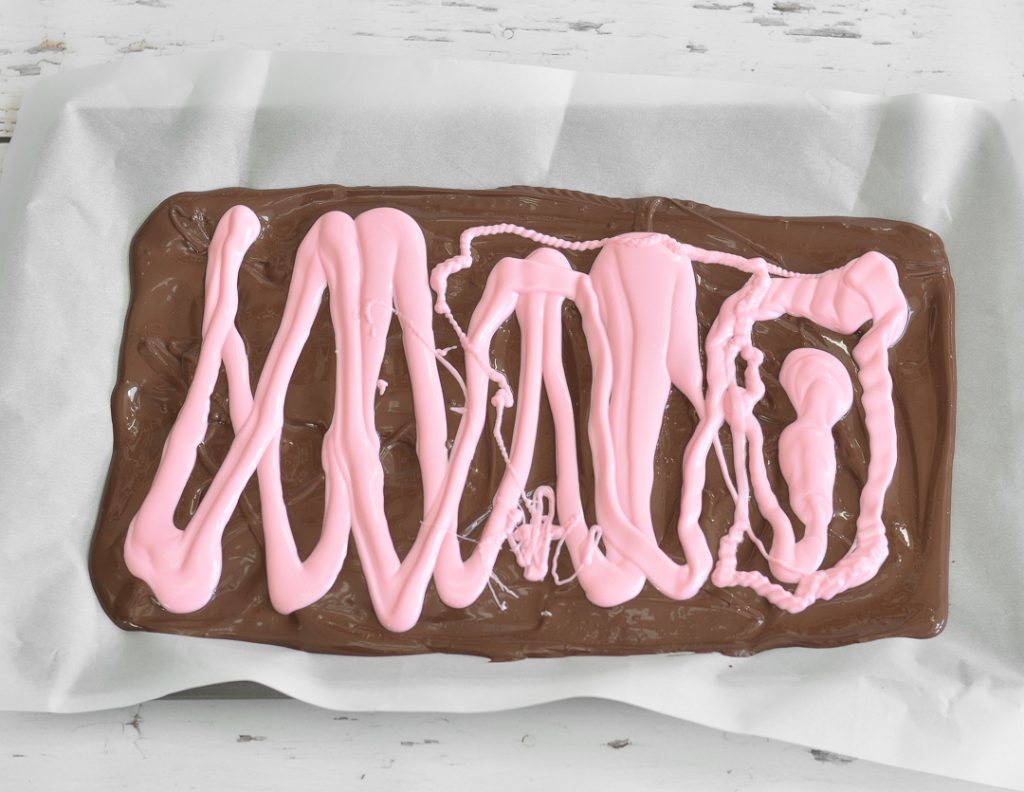 This is such an  easy technique to create a beautiful design.  So pretty in fact that we didn't want to break up the bark at the end!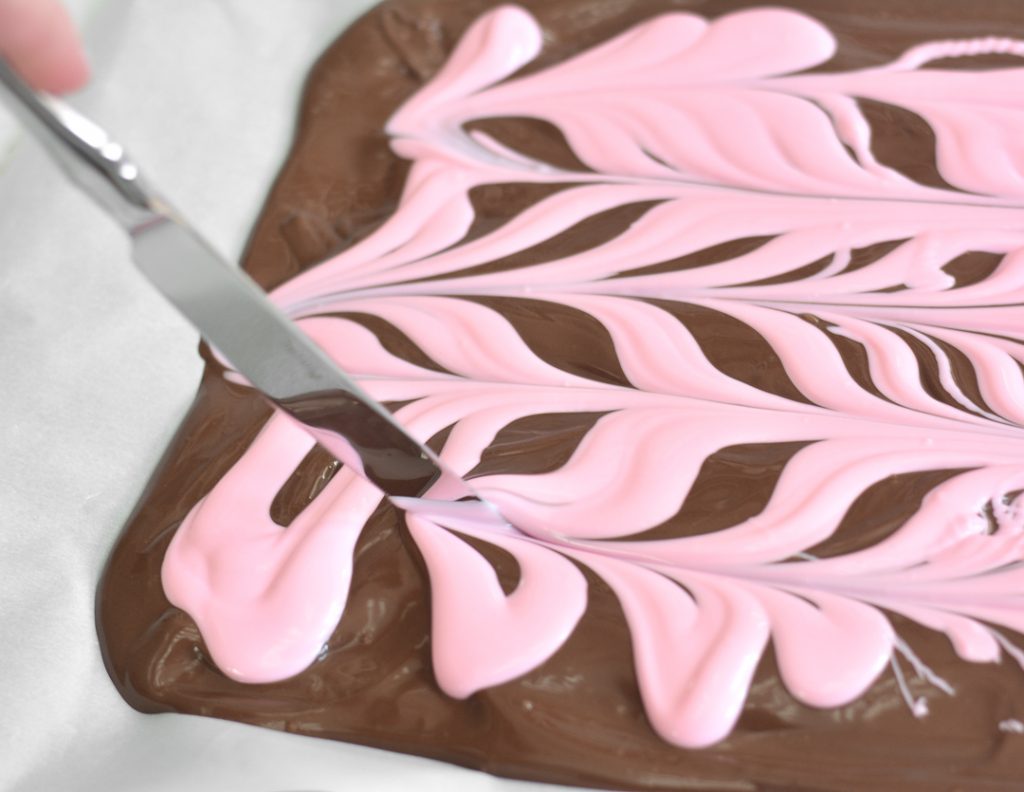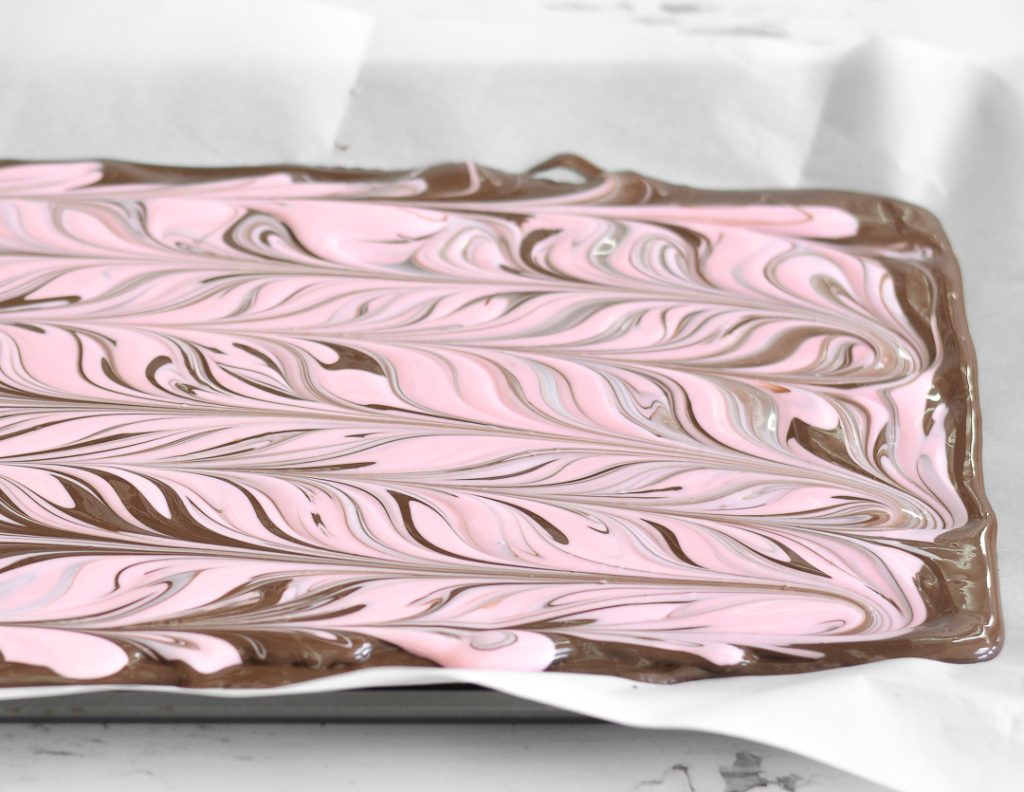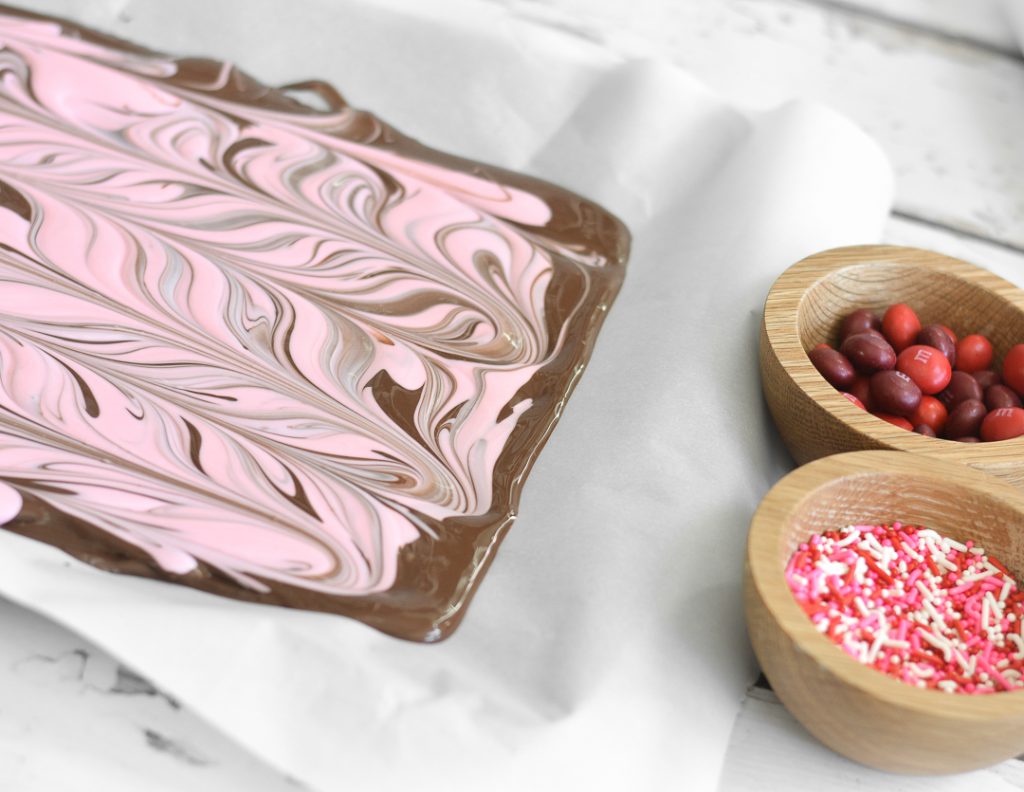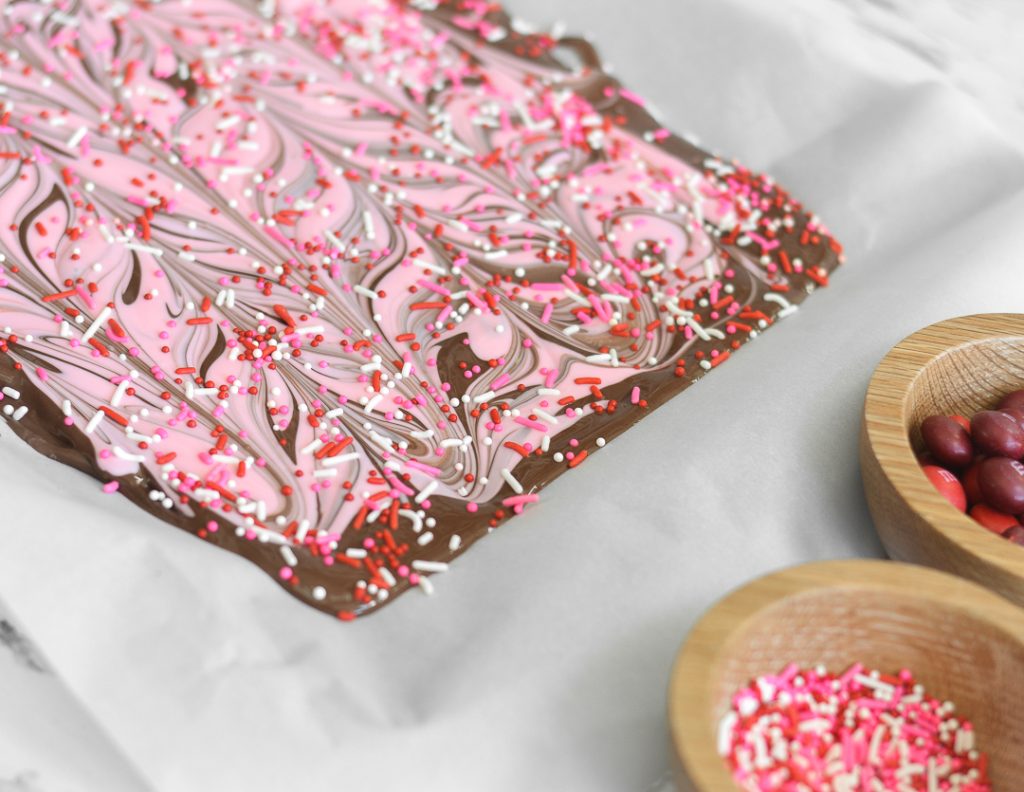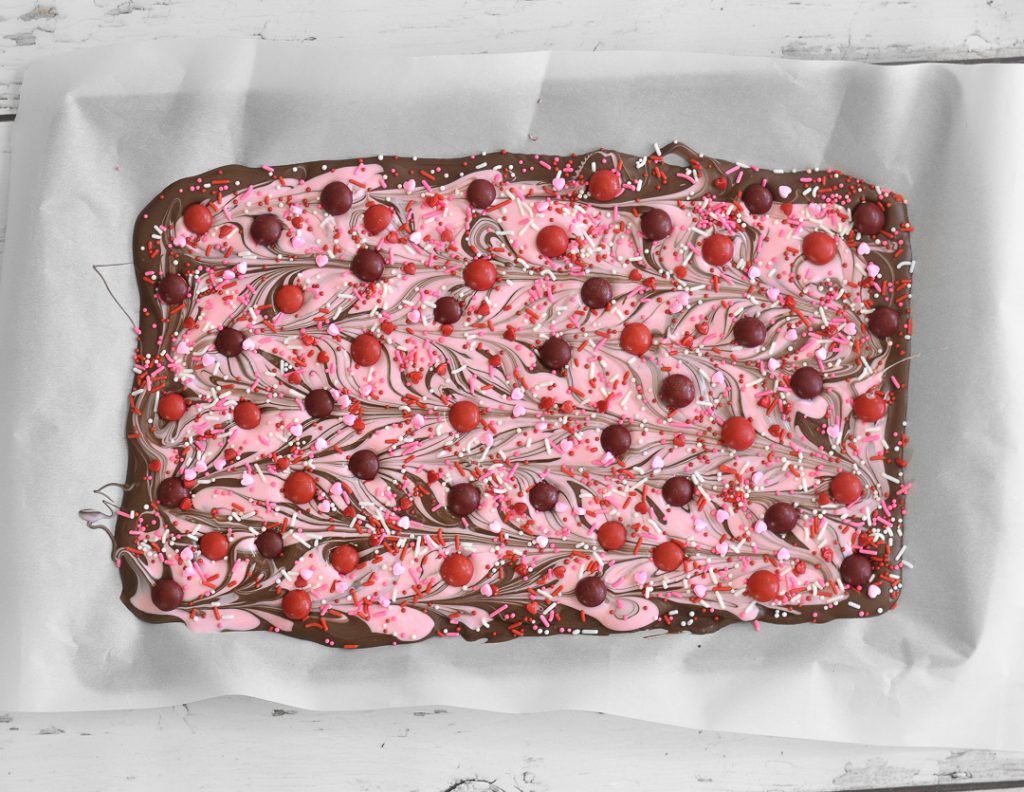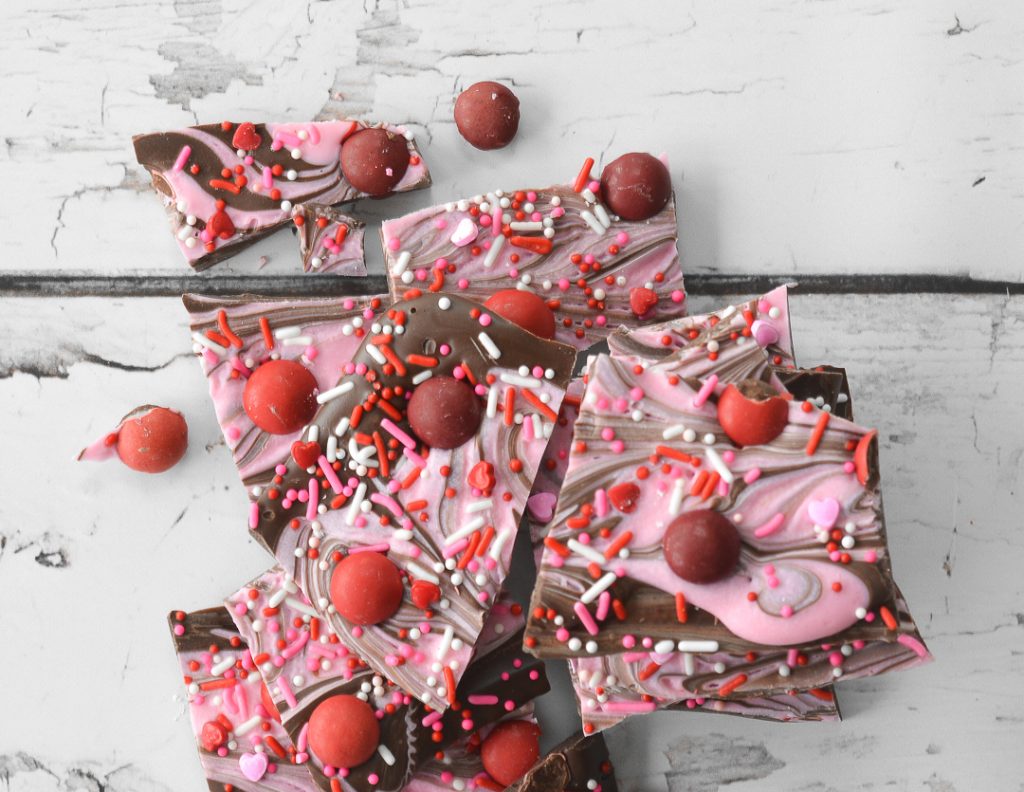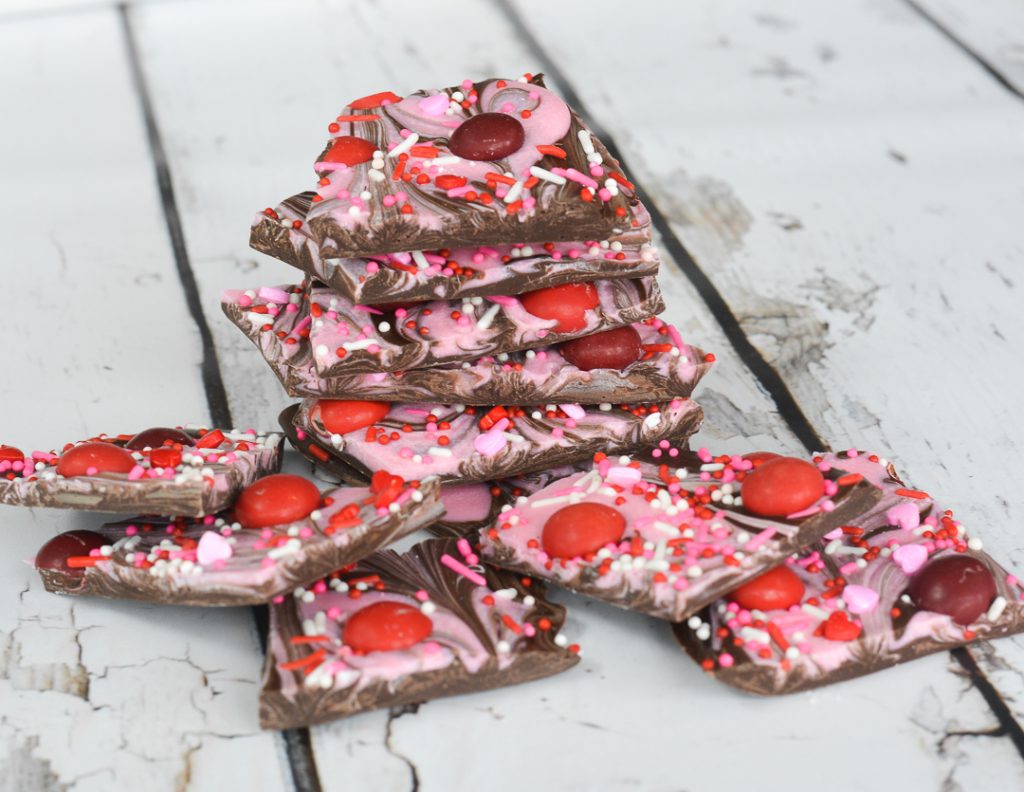 Hope you enjoy!
Have a wonderful weekend!
xoxo
Tiffany & Lindsey