Good morning, everyone!
Hope that you all had a fantastic weekend.  We were fairly busy as we had my mom's birthday dinner on Saturday night and then David and I brought Ryan and our nieces home for a sleepover.  Theoretically, that should be exhausting, but it is actually surprisingly easy.  The girls are five and eight years old and they are both the best little helpers.  The morning was a breeze because they kept Ryan occupied while I tidied up the kitchen a bit.  David had run out to grab donuts and biscuits so I didn't even need to make breakfast.  Heck, I was able to drink an entire cup of coffee straight through!
Over the weekend, I gravitate towards simple outfits that can be easily transitioned from event to event with the quick addition of accessories.  One of the easiest ways to accomplish this is to begin with all-black.  It creates the perfect foundation.  In this case, I wore black jeans and a black tunic.  Earlier in the day, I had on a long cardigan and statement necklace but wanted to look a bit cozier as the day progressed.  A blanket scarf or poncho is an easy addition to a simple all-black look.  Not only does it add texture and a sophisticated feel, it is also functional.  I love wearing them when we are going out to eat and are planning on sitting outside but there is still a chill in the air.  It's such a simple way feel cozy.  Blankets scarves are also wonderful to throw on when heading to a bonfire during the cooler months.  The combination of both form and function is pretty irresistible.
I have shared my favorite plaid blanket scarves and ponchos below the pics…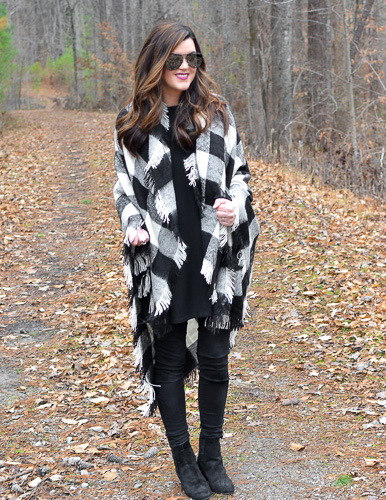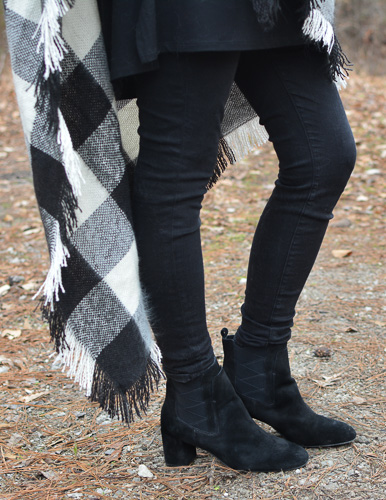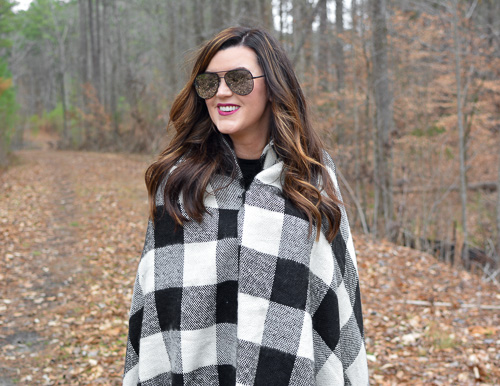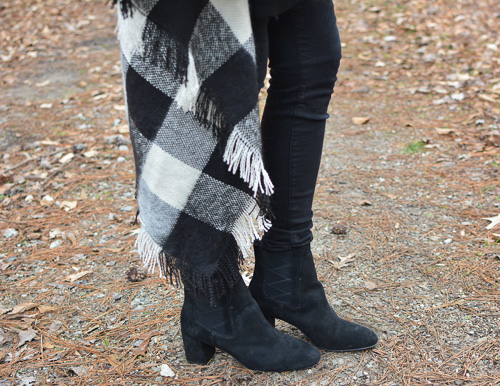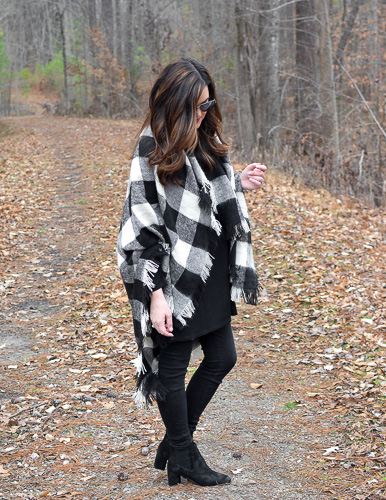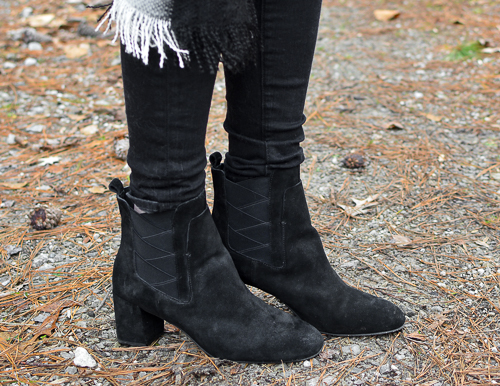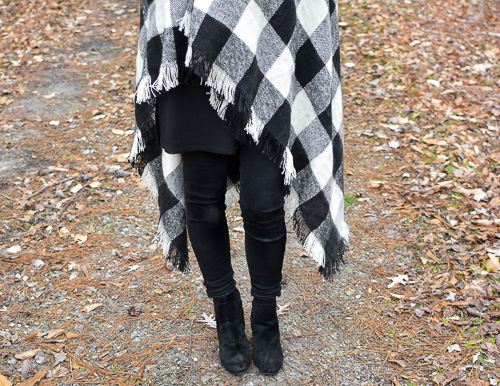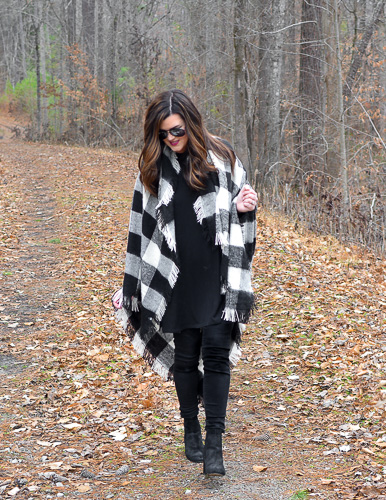 | SHOP THE LOOK BELOW |
xoxo
Lindsey