Good morning, friends!
Did everyone have a fantastic weekend?  I know that many of you have the day off today so hopefully it will be filled with relaxation, productivity or both…whichever you need.  Personally, I am still tired from Saturday night.  Tiffany and I went out with our girlfriends for dinner and then hopped around downtown Raleigh.  I rarely stay out late since having Ryan, and by late I mean after 10pm.  Well, I finally crawled into bed at 2:30am after a night of delicious food, insane amounts of laughter and dancing!  I had not had a "full night out" in ages so it was a blast to spend such a fun time with my girls.  That's not to say that I wasn't EXHAUSTED yesterday but my sweet husband took Ryan out so I could sleep in and then they brought me home an egg and cheese biscuit and glazed donuts.  Score!
Samantha, the blogger behind the blog, "Go French Yourself," recently posted a new pair of boots she purchased and they were the most beautiful burgundy color.  I immediately became fixated with finding a pair of my own.  The little pop of color gave her looks such a cool edge.  We have gotten to know her over the last few months and it has been cool to feel so inspired by her sense of style.
I wanted to share some pretty options for burgundy boots with you all.  I have been so surprised by just how often I wear them.  The color looks great with a denim jacket and a plain white tee or with a tailored black dress for a more formal look.  My favorite way to wear them is with any look that is all-black.  I like the small pop of color that the burgundy gives to an otherwise chic but dark look.  On this particular day, I opted for a casual look.  I threw on a cozy tee, denim jacket and skinny jeans.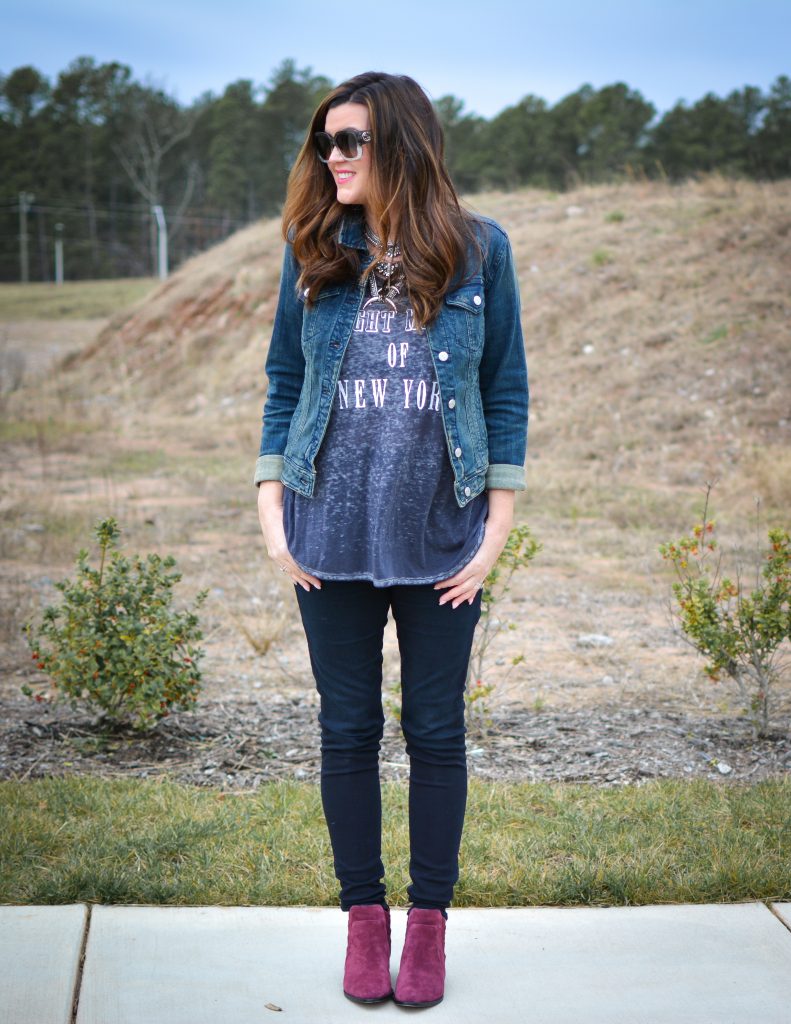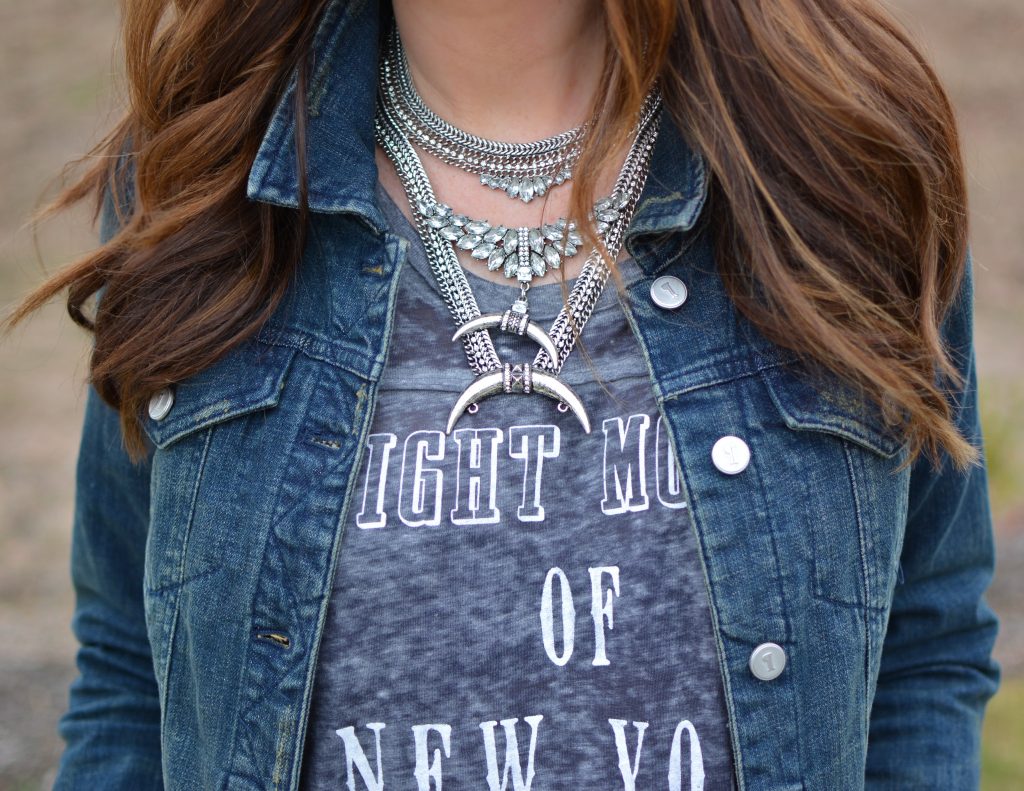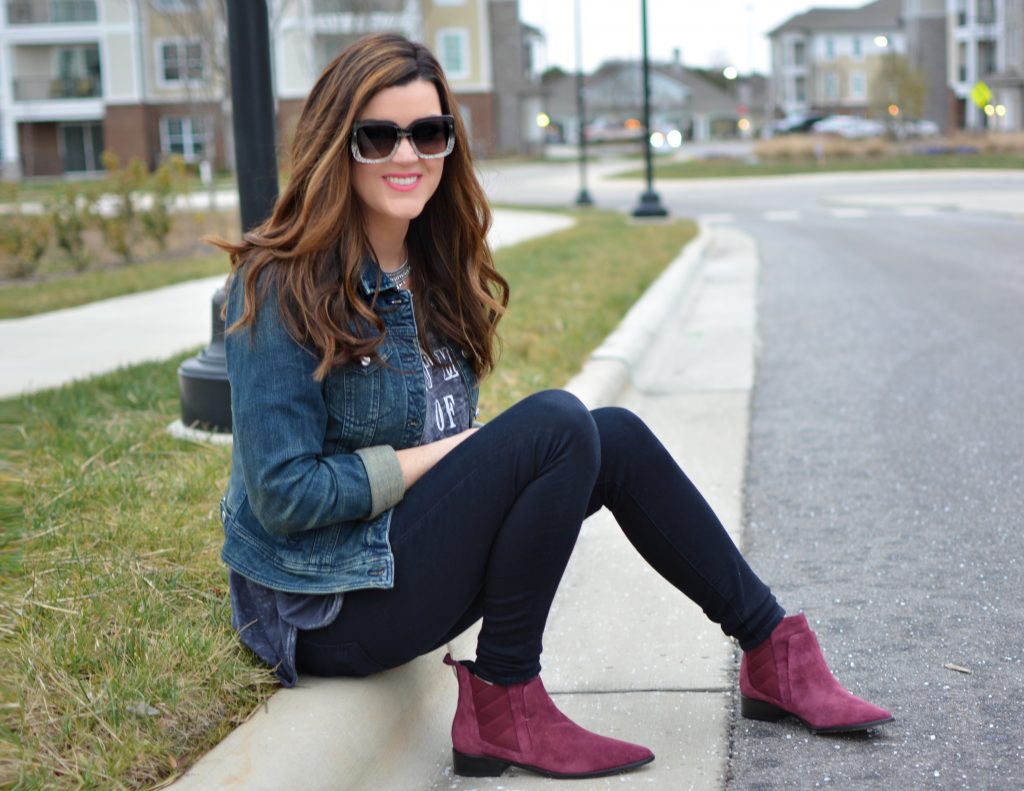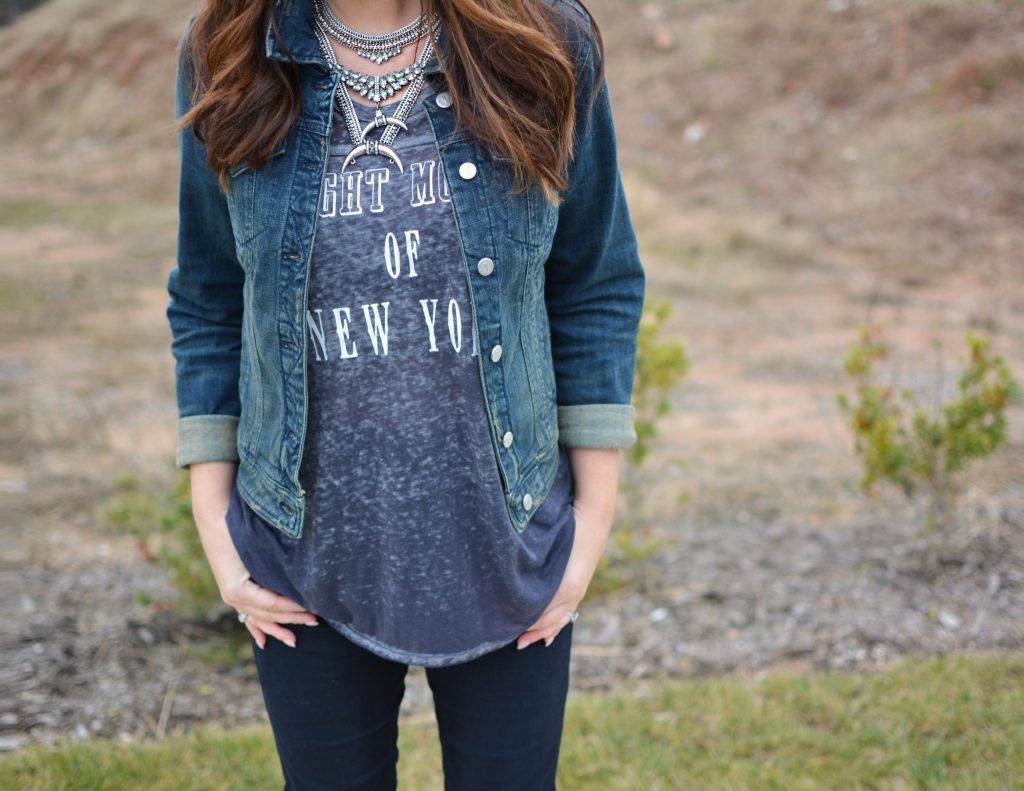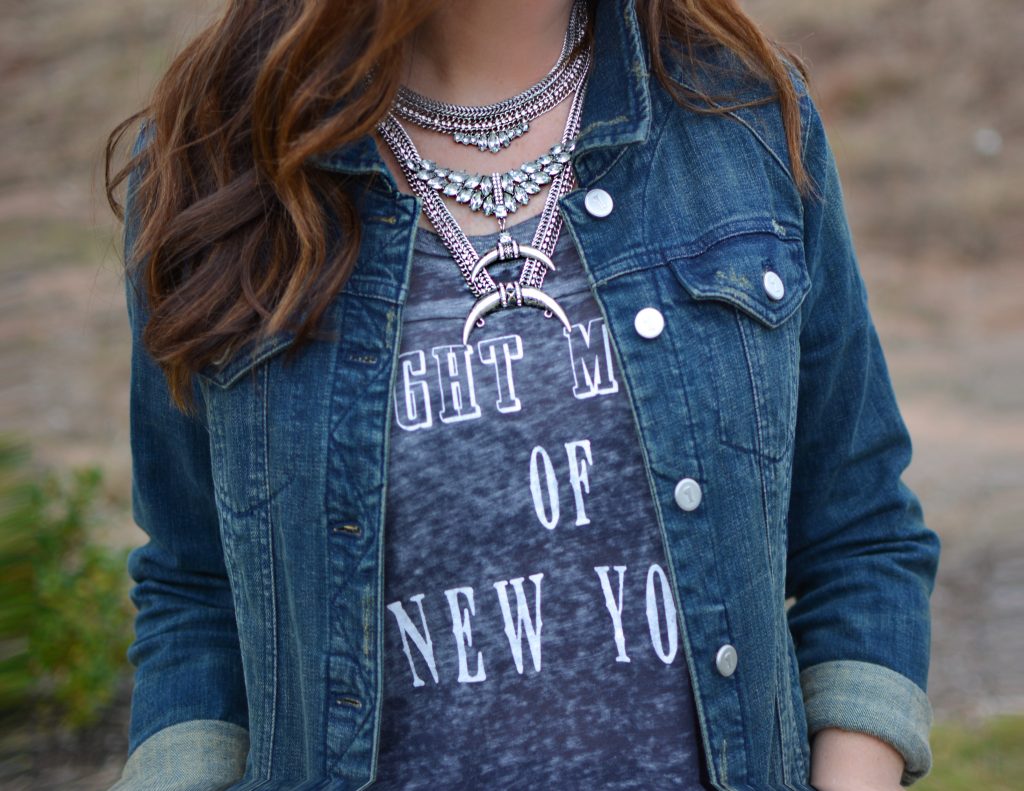 | SHOP BOOTS BELOW |
| SHOP LOOK BELOW |
xoxo
Lindsey