Happy Monday!
 Here we go…another week closer to Christmas.  We have both been really busy the last few weeks and don't see things slowing down anytime soon with all of the events already scheduled this month.  From a poinsettia class with a local florist, The English Garden to multiple holiday parties, it seems as though we are running out of time to finish our shopping.
We have some really exciting things to share with you in the upcoming weeks.  Currently, we have a giveaway going on that gives you chance to win the entire Kylie Cosmetics Holiday Edition Merry Bundle!  We are really psyched about this amazing prize.  Make sure to check out our Instagram for more information.
This past weekend, the two of us got together to shoot but the weather conditions were less than ideal for what we had planned to shoot.  It was drizzling out so we thought we would take advantage of the gray skies and share a couple of outfit ideas for a rainy day.  Just because it is a gloomy wet day or the sky appears to be threatening rain, it doesn't mean that you have to default to sweats or workout attire.  It is really easy to use layers to create a fun and stylish look for the days when the sun is hiding.
We opted to create looks around our Hunter boots.  That's one of the cool things about being a blogging duo…you get to see how the other one puts together their outfit.  While we both began with our rain boots, you can see that we came up with two entirely different rainy day looks.  Tiffany's look features  an oversized blush colored sweater with a faux fur scarf for added texture.  She threw on a pom pom hat for warmth (and because it is ADORABLE).  Lindsey opted for a simple black skirt with tights and fuzzy boot socks.  She tossed on a cozy sweater and a massive scarf to keep her toasty.  Two different stylish but practical looks for those rainy days when you still want to feel put together!
|   You can shop our looks by clicking on the images at the end of post |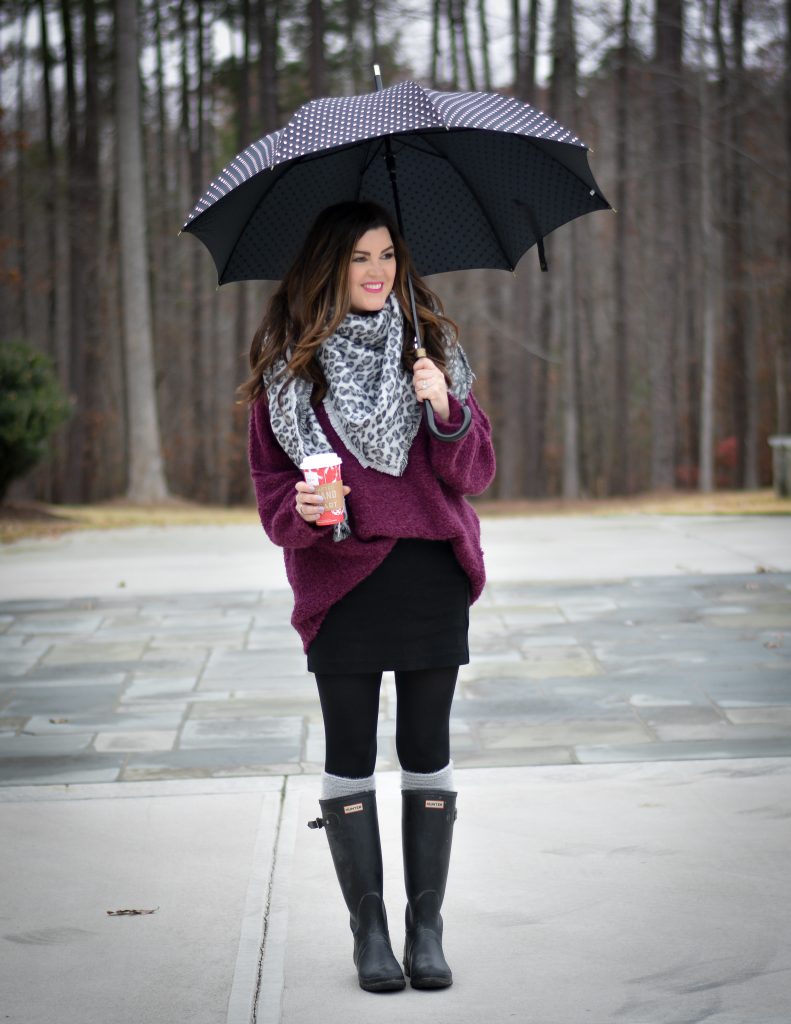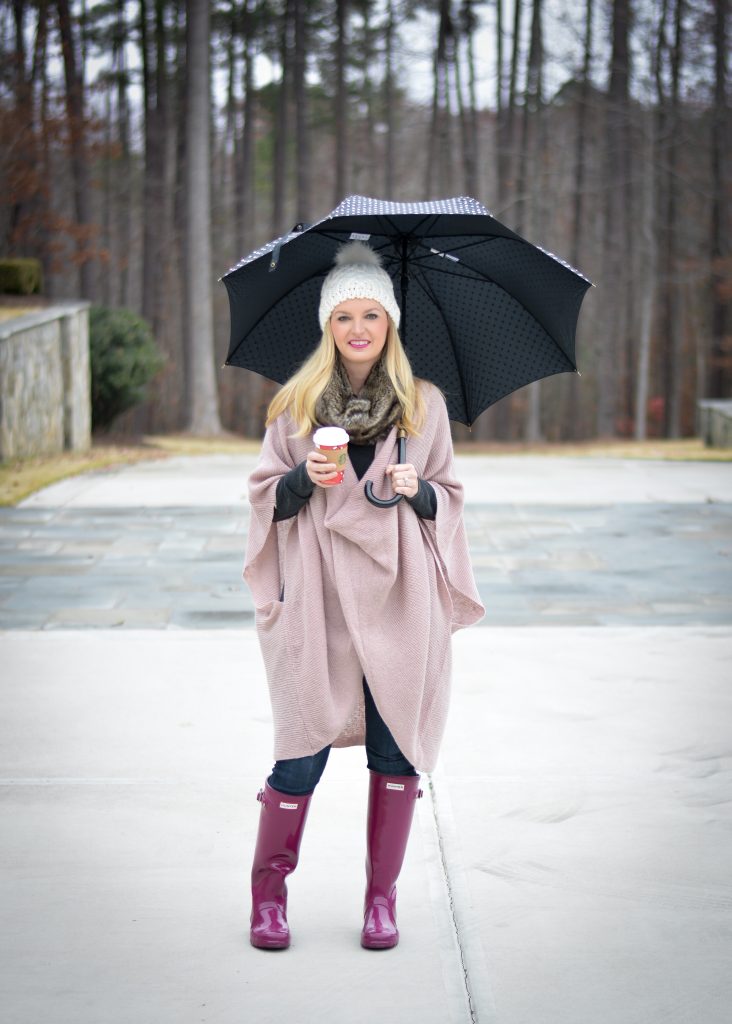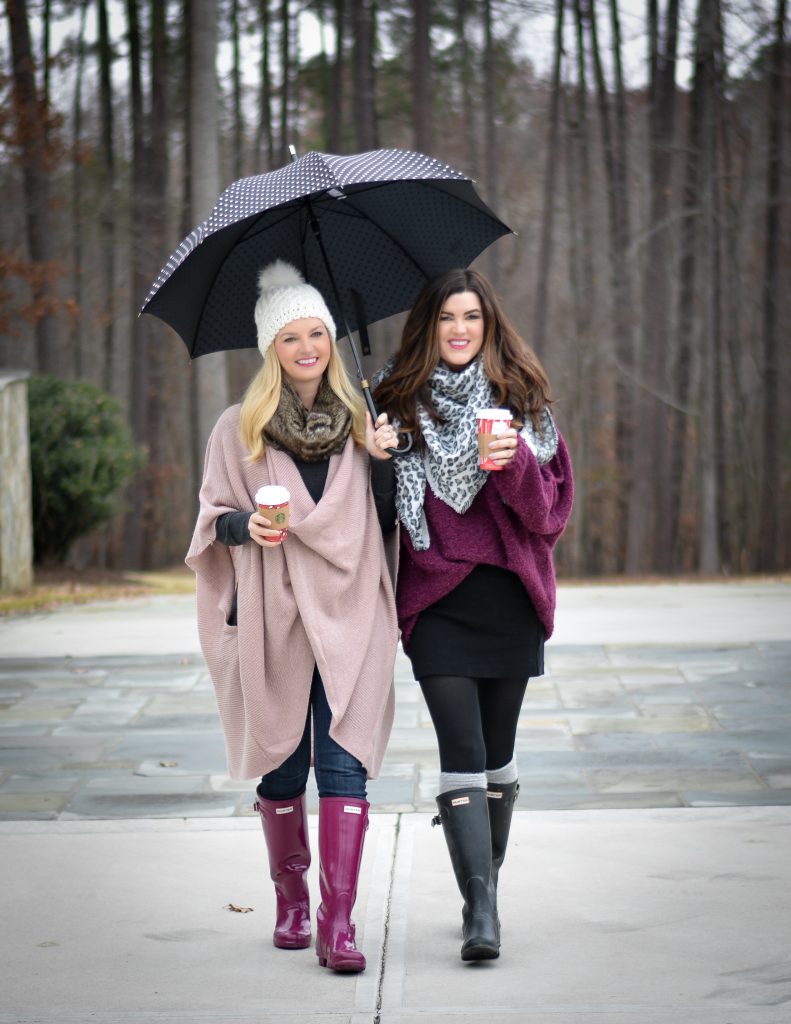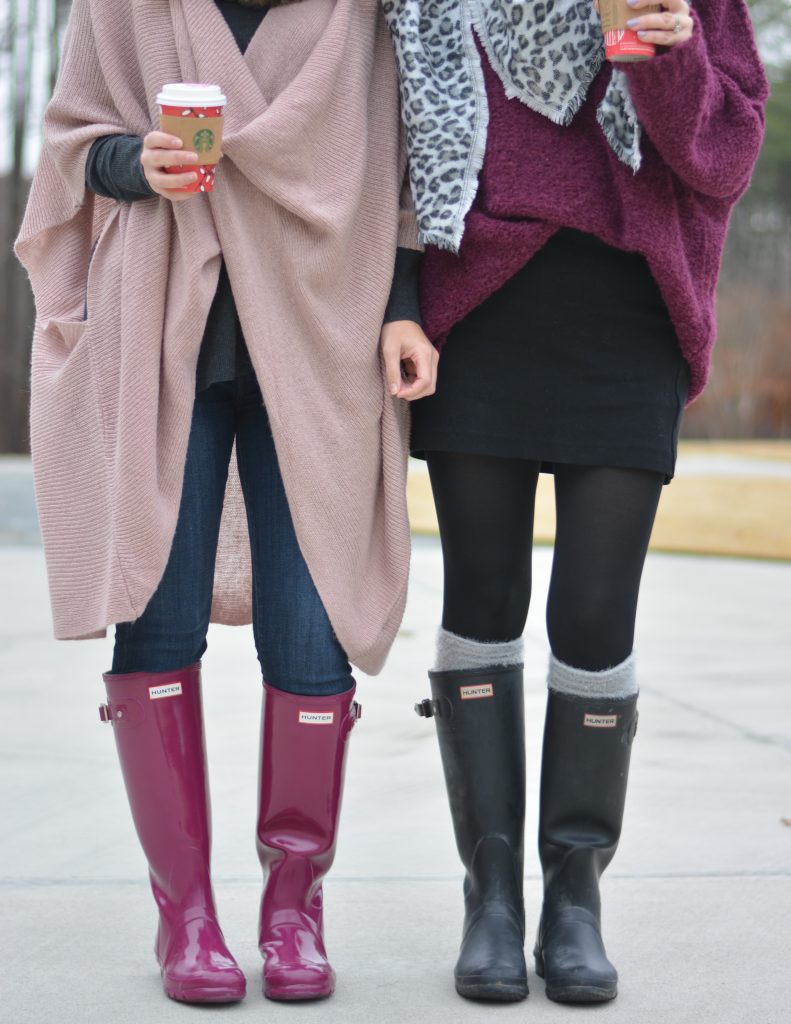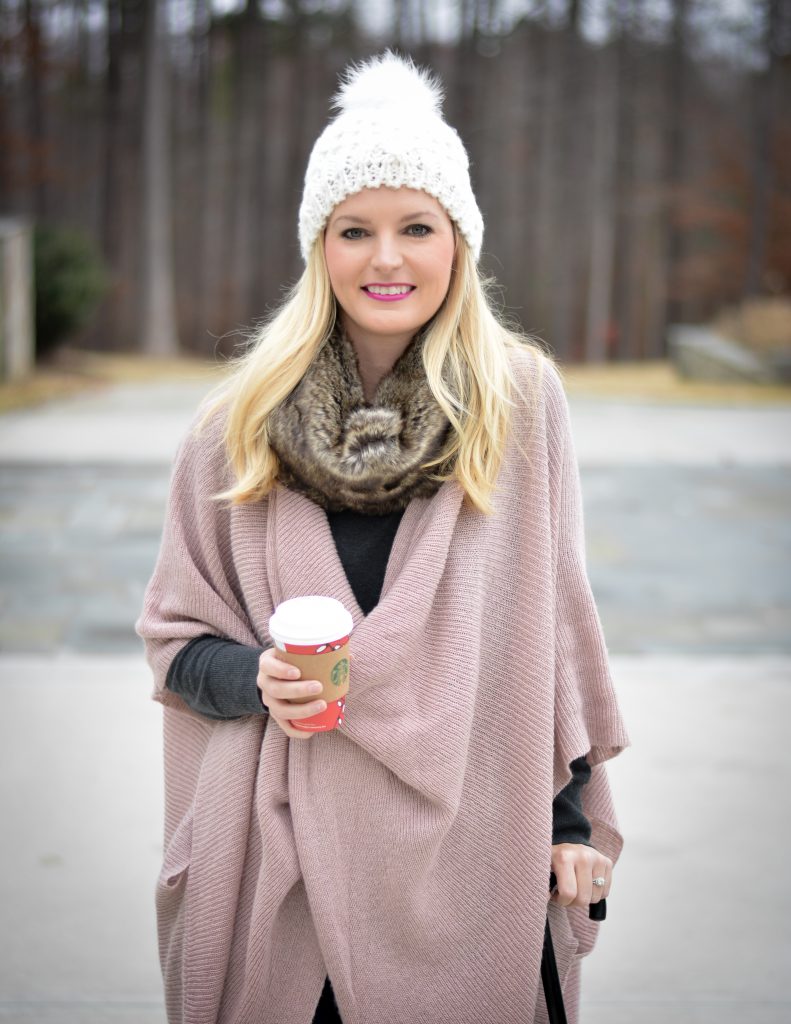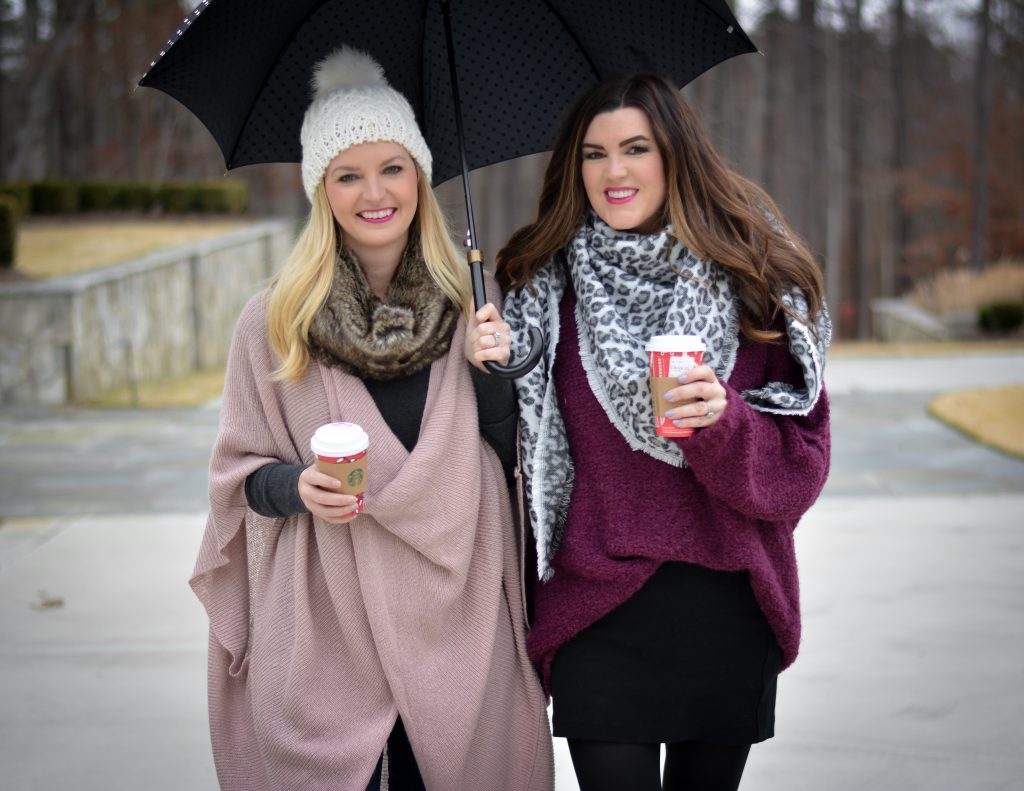 Hope you all have a wonderful day…and are staying dry!
xoxo
Tiffany & Lindsey
SaveSave