Hello, friends!
Here we are at the start of another week…another week further into December.  It. Is. Insane.  Does anyone else feel like it is October?  Maybe it is because we had such a long summer here in Raleigh, but I am struggling to wrap my head around the fact that the year is almost over.  I finally began my gift wrapping yesterday.  It's funny just how much wrapped gifts under the Christmas tree can make an entire room feel more festive.  Speaking of gift wrap, Target's collaboration with Sugar Paper is AMAZING this year.  I grabbed a bunch of different Sugar Paper gift wraps in an attempt to coordinate the gifts this year but, ultimately, I'll need to try and use up my remaining paper from last year.  Hopefully, several more will get wrapped today and then I just need to wait on a few more to be delivered.
Tiffany and I met up over the weekend to do some shopping downtown.  As soon as she saw me she asked, "Another moto jacket, Lindsey?"  She doesn't miss a trick and caught me red-handed, so to speak!  I recently posted about finally finding the perfect moto jacket here and then I came across this one last week and couldn't resist.  As I quickly responded to Tiffany, "This one has faux fur!"  Seriously though, this jacket is warmer than the other one.  The faux fur lines the entire jacket and is exposed along the collar.  I wore it the other day while we walked around town and while my hands were cold, my body wasn't at all!  (Good thing the coat has pockets so I was able to tuck my hands inside.)  I just love that this can be worn with a dress for a cool holiday party look or tossed on over a vintage tee for a more casual look.  These jackets are incredibly versatile.
As always, you can shop the look at the end of the post…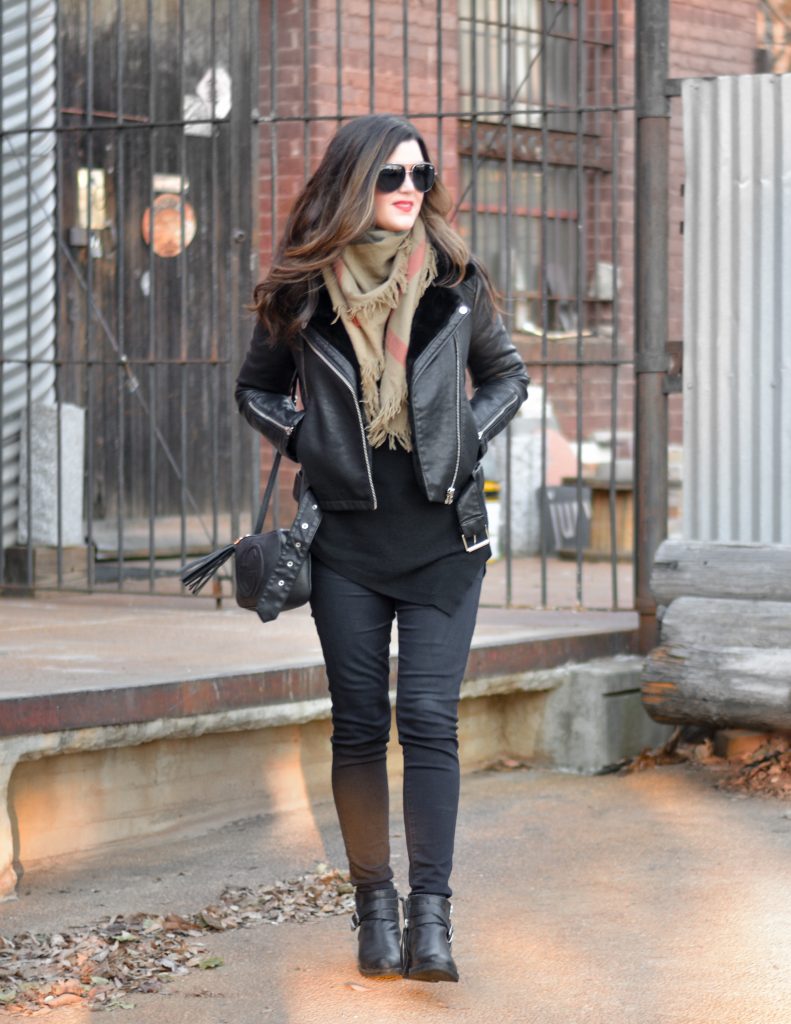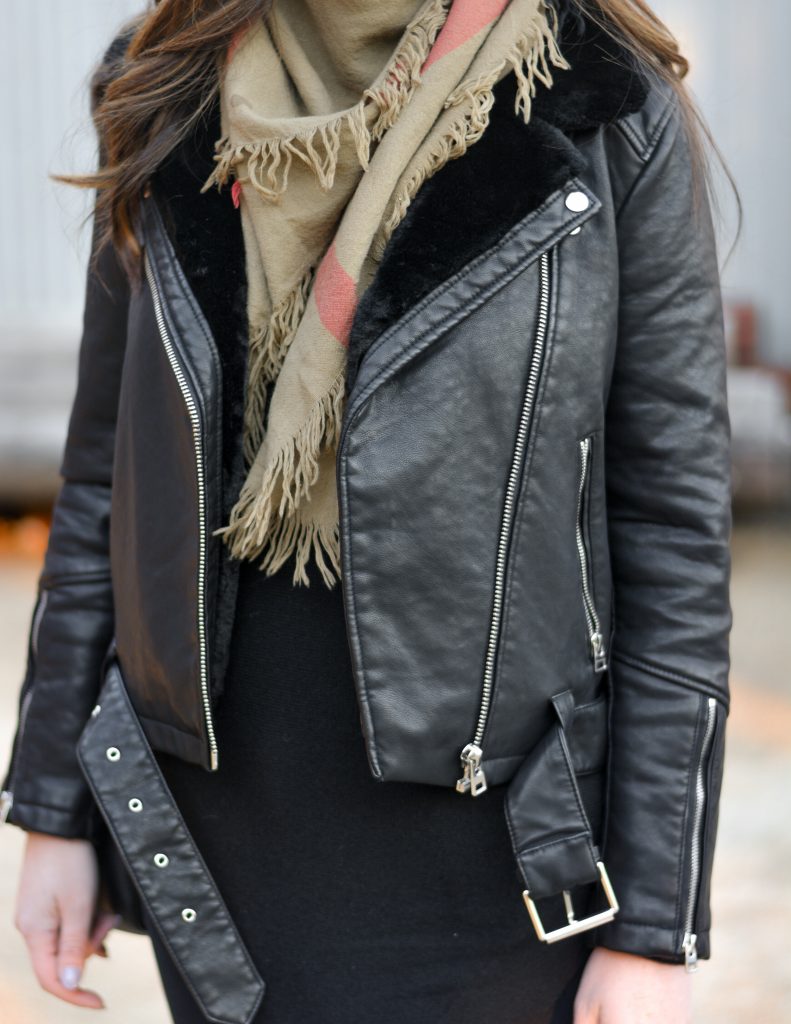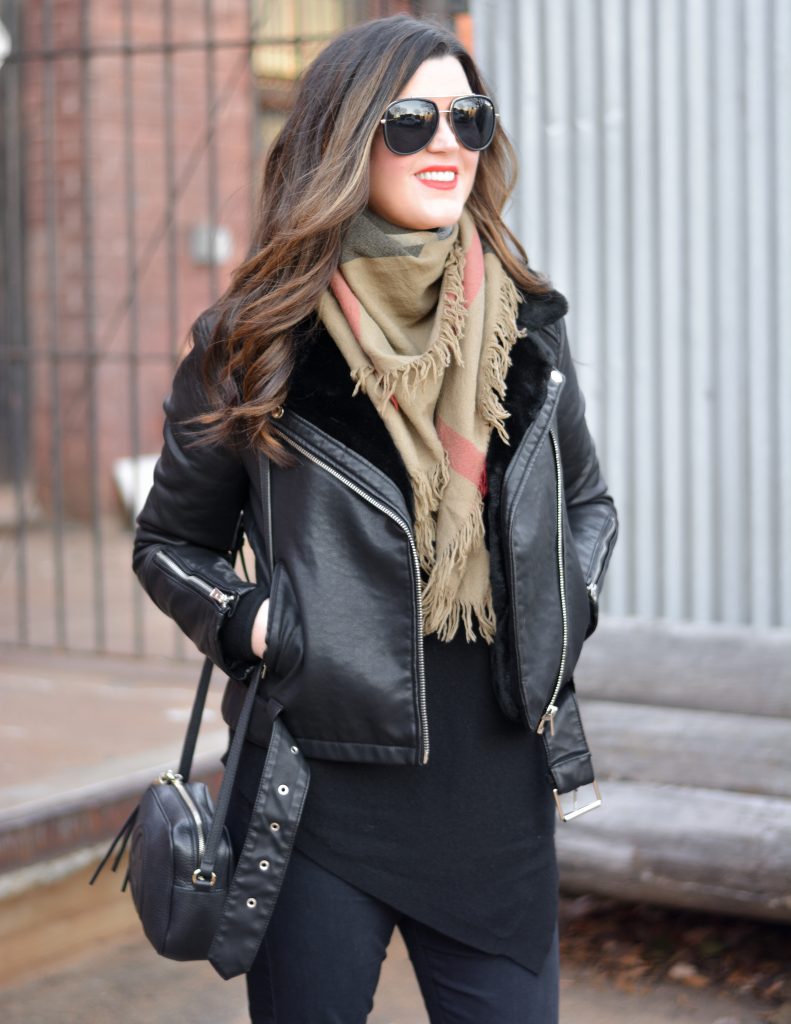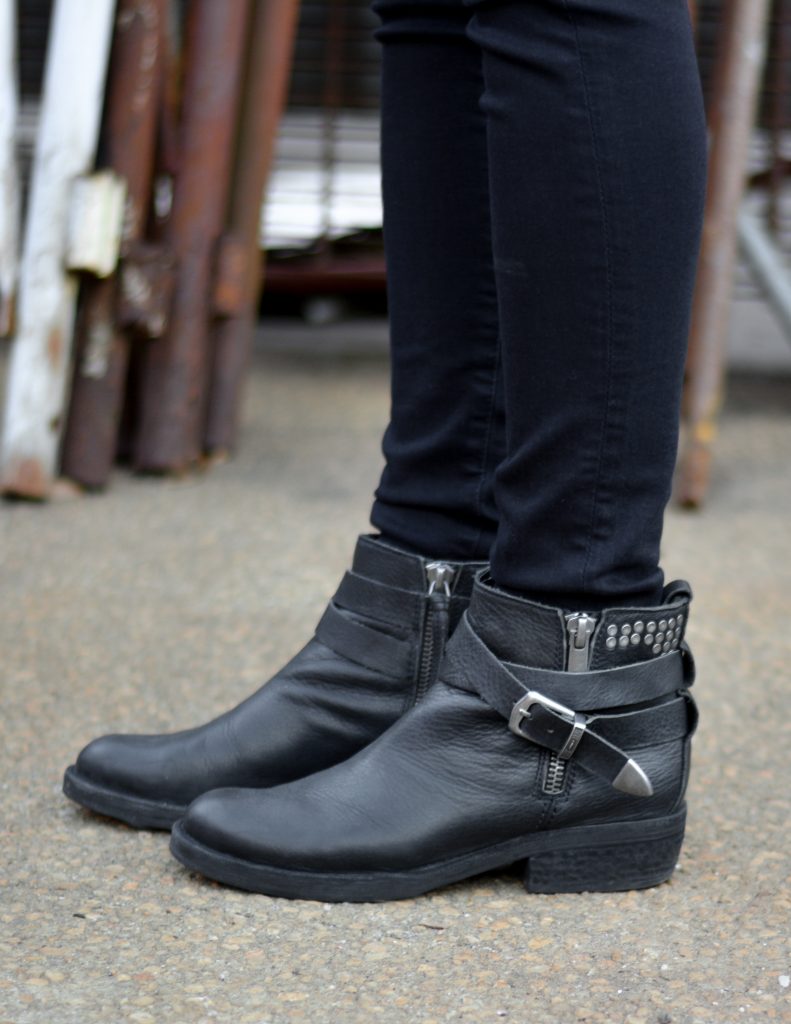 | SHOP THE LOOK BELOW BY CLICKING ON IMAGES |
Hope you all have a wonderful week!
xoxo
Lindsey