Good morning, friends!
Hope that you all are recovering from the fun and madness of the holidays.  We had a really great Christmas Eve and Christmas but it is hard to believe they have come and gone.  So much work goes into preparing for the holiday season and then poof!  It's all over.  I keep looking around at our Christmas decorations and thinking that I don't want them to come down…especially our tree.  Coming downstairs in the morning and being met with the warm glow from the tree makes mornings seem a bit magical.  It makes easing into the day so much better when it begins in such a lovely way.
Beyond the fact that I enjoy having our home decorated, I made so many holiday decoration purchases this year that I need more storage containers before I can put everything away.  Does anyone else feel like home decor by Threshold at Target was impossible to resist this season?  The Threshold items beckon me during the rest of the year so I suppose it's no real surprise that I now own what seems like 148 decorative Christmas trees.  It's a double whammy because not only did I purchase a bunch of random Christmas stuff from Target but now I need to head back there to purchase additional storage bins.  Go ahead Target, just take it all..take all the money.
Last week, I met up with Tiffany for a fun girls' day out.  We walked around downtown Raleigh and popped into a couple shops, including the adorable, The Flourish Market.  If you live locally, you should definitely check it out.  After shopping, we met up with our friend and fellow Raleigh blogger, Alex Butler, for some Mexican and margaritas.  Let me rephrase, we met up and housed a vat of queso and some margaritas.
For our fun day out and about, I wore this sweater and paired it with all-black everything else.  I am a total sucker for fringe so when I saw this turtleneck, I knew it was a piece that I would wear often.  I was a bit nervous because it was in the bp. section at Nordstrom and junior pieces typically don't fit me unless they are available in XL.  Thankfully, this sweater was roomy enough that the Large fit perfectly.  It can be worn as a dress but as a 5'10 girl with a long torso, that wasn't going to be an option.  It is so comfy and cozy…so perfect for winter!  This sweater recently went on sale for just $35 so the sizes are selling out quickly.  I linked some other fun fringe sweater options in the widget below the post!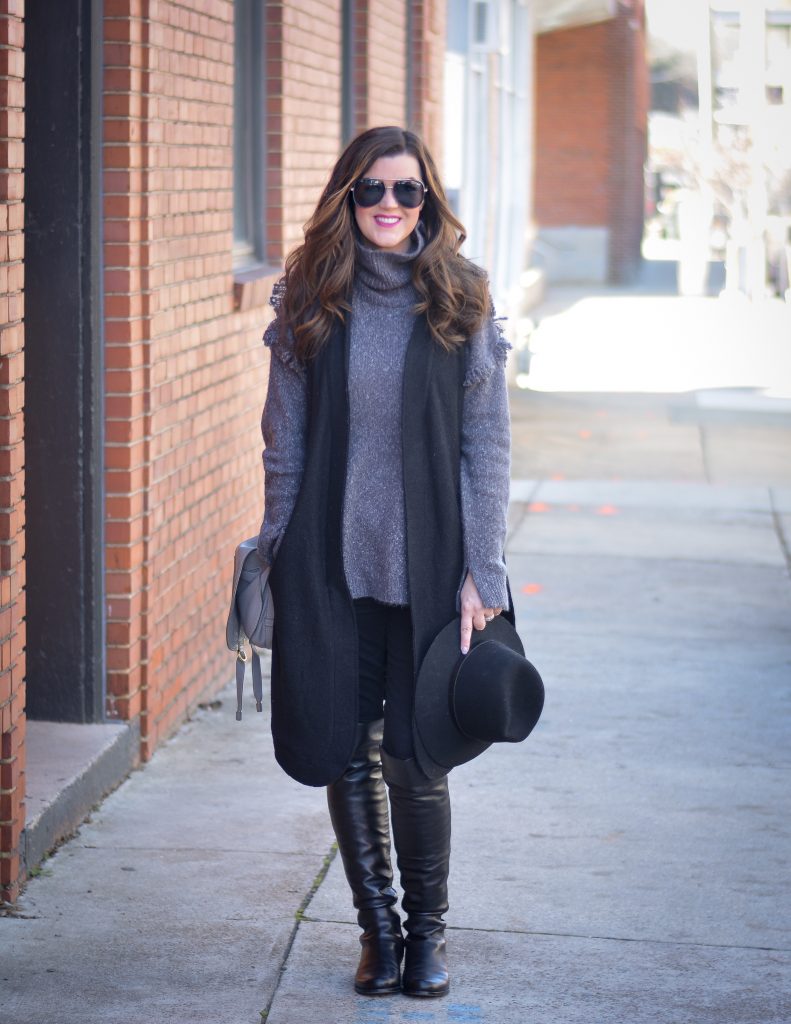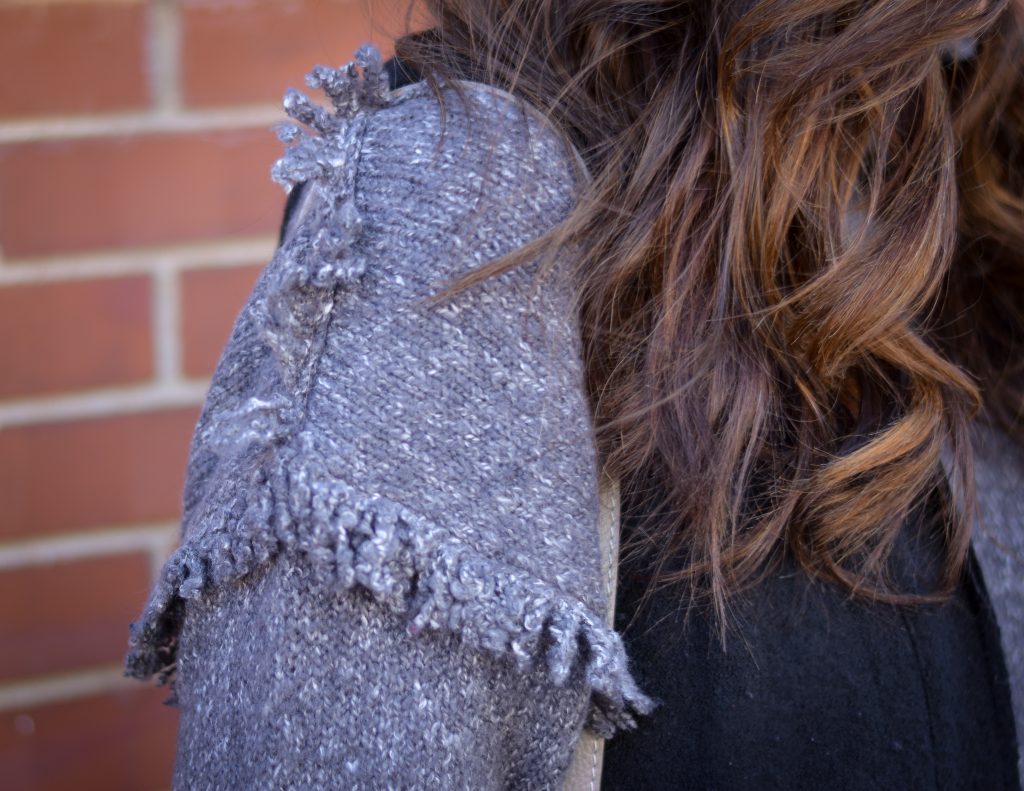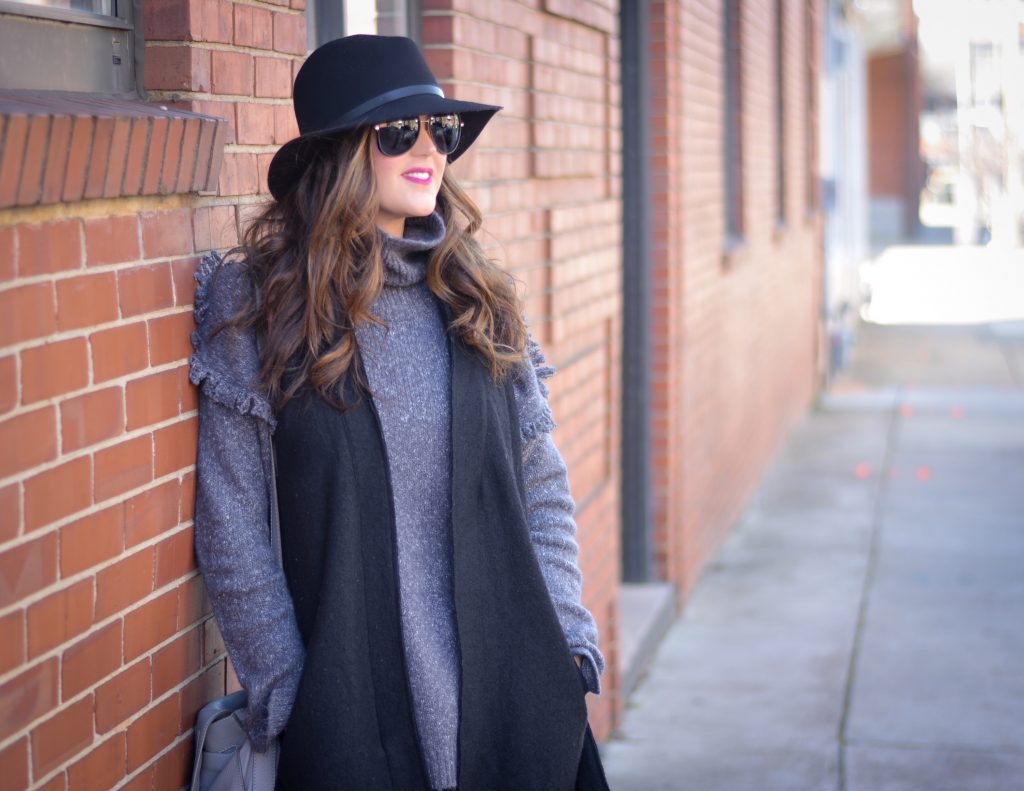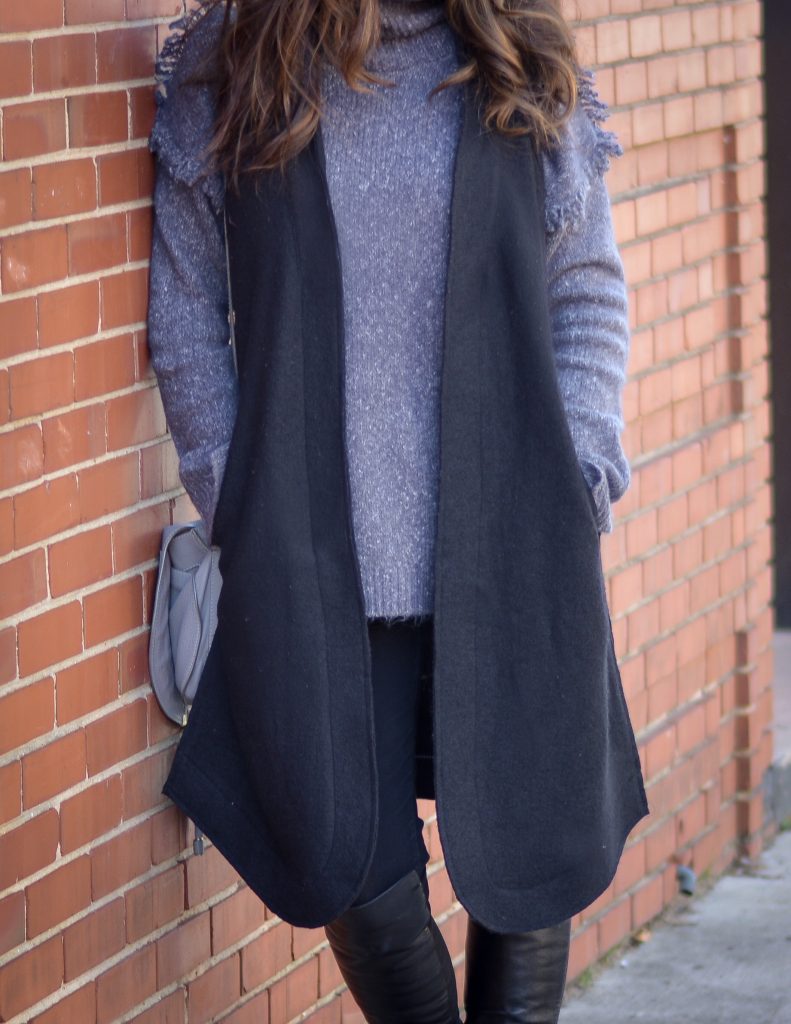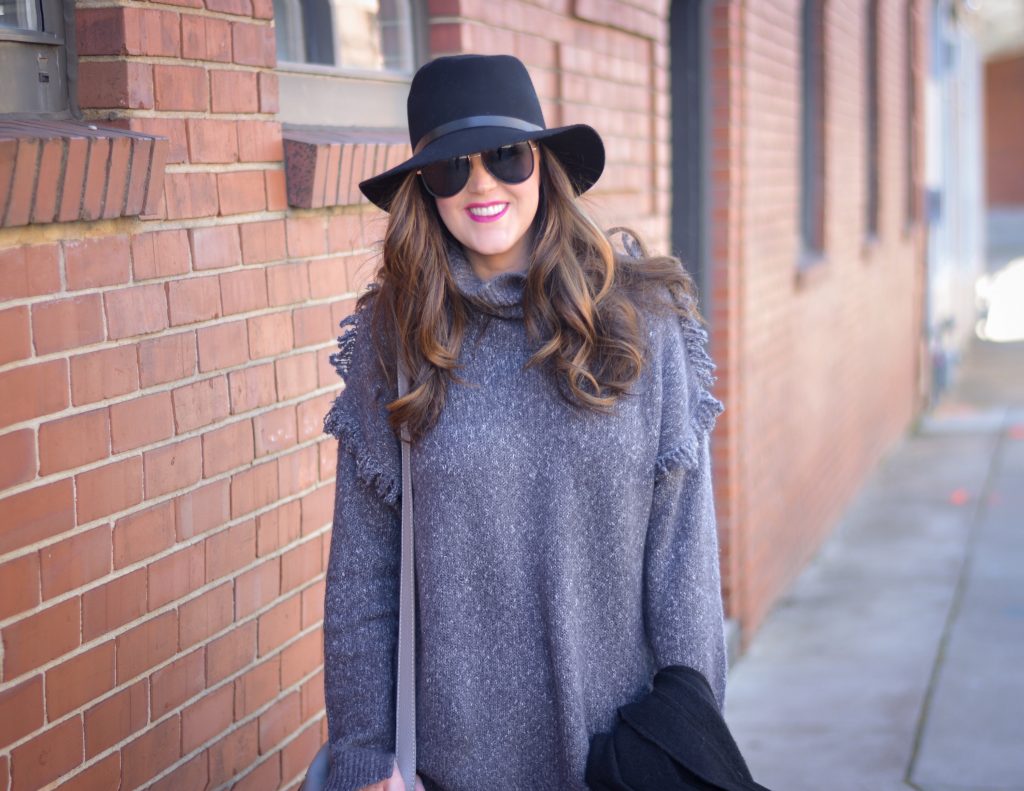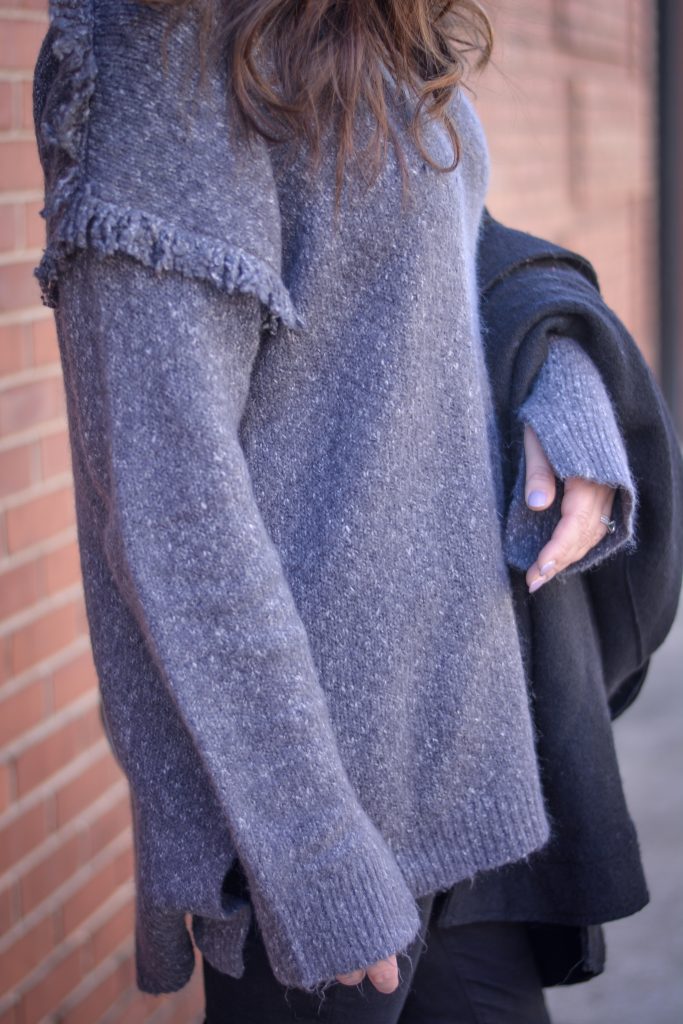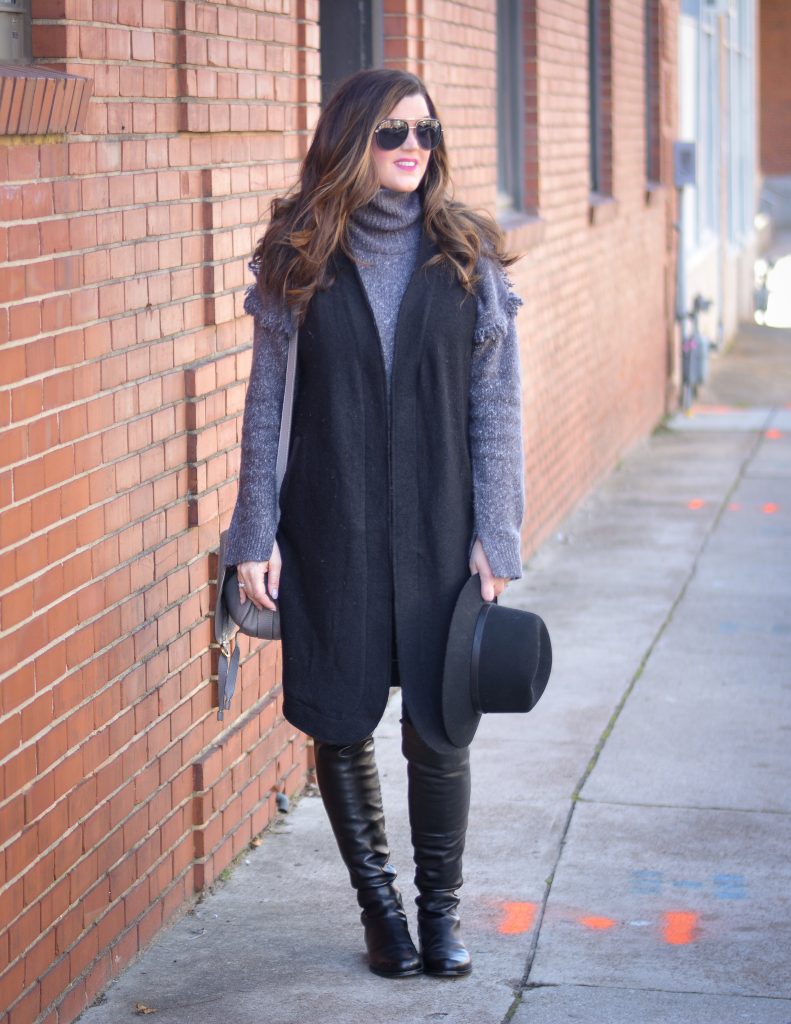 | SHOP THE LOOK BELOW BY CLICKING ON IMAGES |
xoxo
Lindsey