Happy Monday, friends!  Who is excited about the short work week?  I know I am ready to overindulge on Thursday…it's a little sad how excited I am.  Don't judge.
Speaking of judging…I have another confession to make today.  I started listening to Christmas music yesterday.  I've been looking for it on Sirius radio for a few weeks and Rudy finally found a channel.  We listened to it on the way to church and then I had a lip sync session on my way to meet Lindsey at the mall.  By the time I arrived, I was 100% in the Christmas spirit. I truly love this time of year, so when I got home I started pulling out all of our decorations and began setting up our Christmas village.  Rudy and I set up our first Christmas village last year and it was rather small, but we bought a lot of things after the holiday and now we have a rather large village.  My mother-in-law and I worked on it for hours last night and are not done yet.  I'll try to snap a picture and share soon.
Now that cooler temps have arrived here in NC, I have been able to wear several pieces that I purchased during Nordstrom's Anniversary sale in July.  Luckily, several outerwear pieces are still available so I am going to share them with you over the next few weeks.  I'm taking a simple outfit (consisting of a white top with jeans) to show how you can create two different looks by simply changing the top layer.
For the first look, I added a fringe poncho.  I love the color of the stripes because you could style it with either black or brown.  I opted for my black booties because they are super comfy.  I will admit that this poncho photographs rather bulky, but it didn't feel that way when I had it on.  It's rather thin but it does keep you warm.  I wanted to have a collar, so I decided to add a denim vest under the poncho for a little more interest.
You can shop this look by clicking on icons below.  I'll share my second look next week!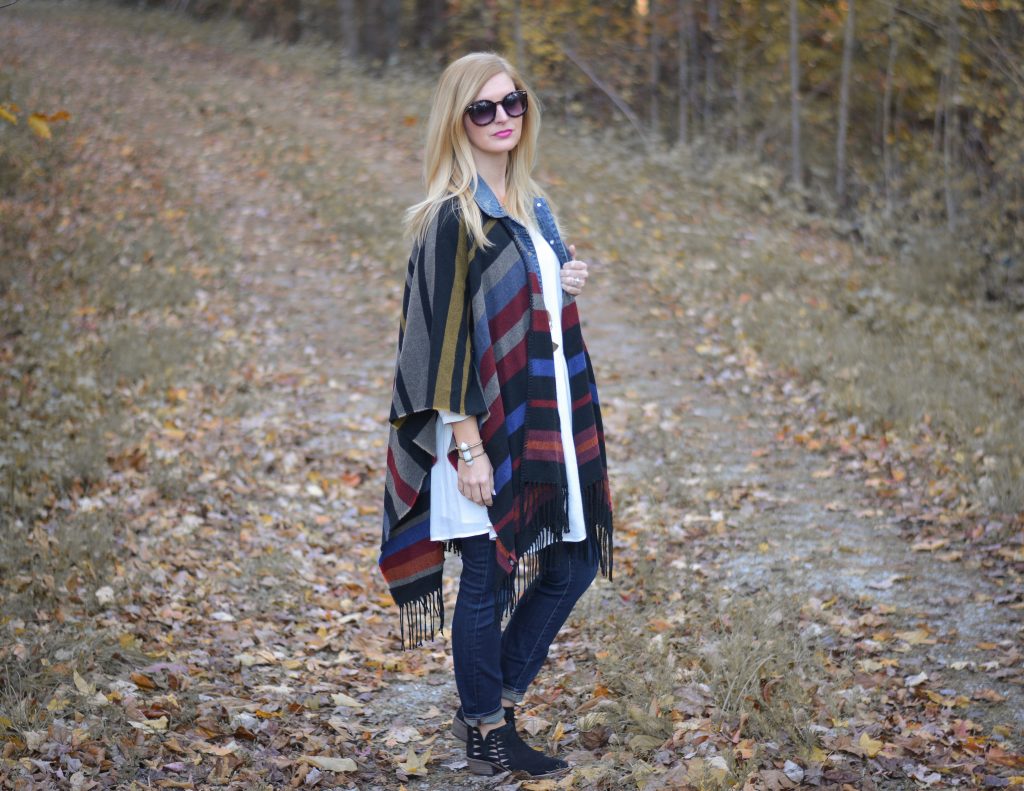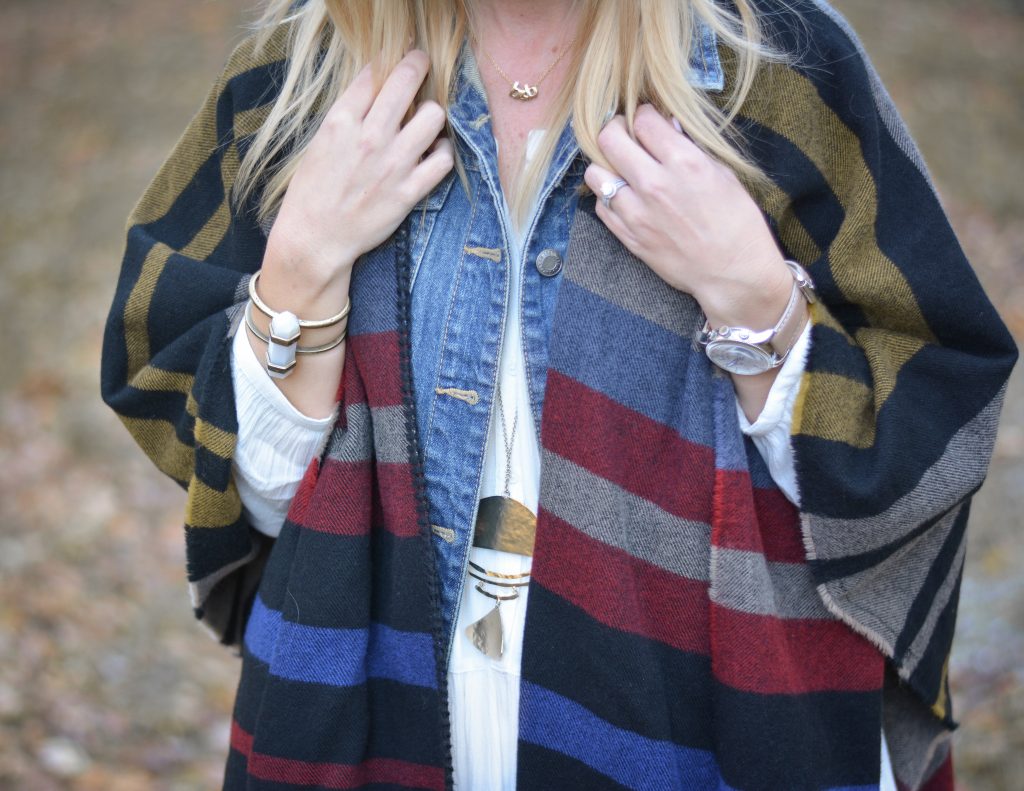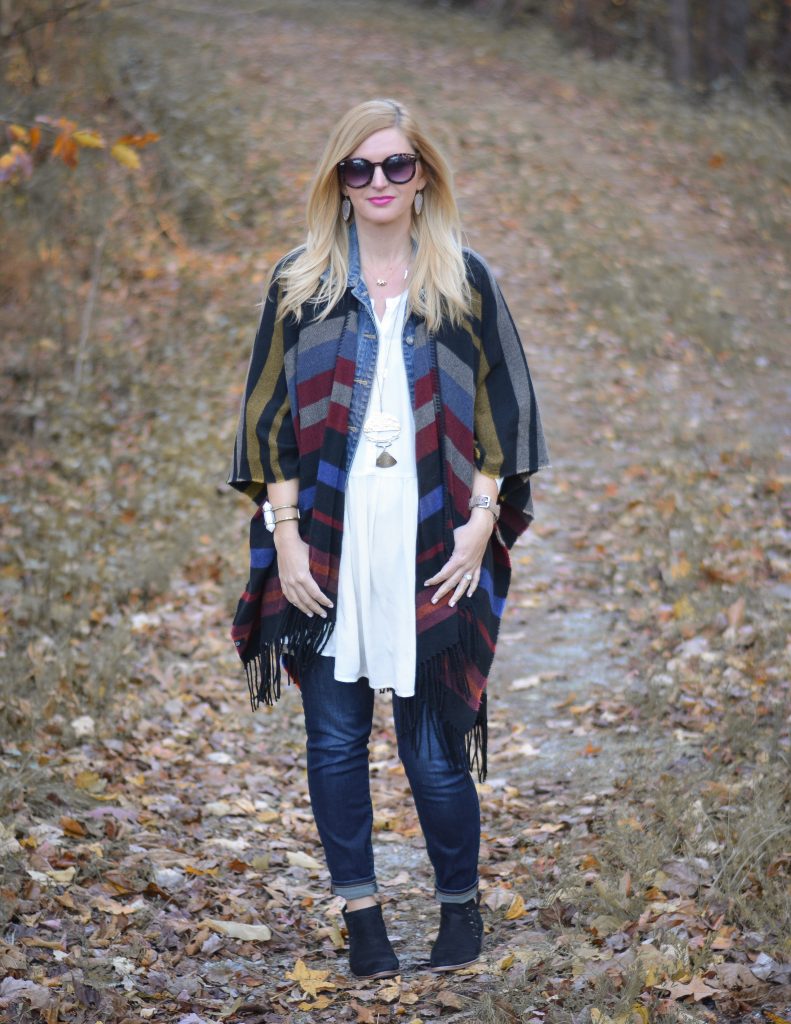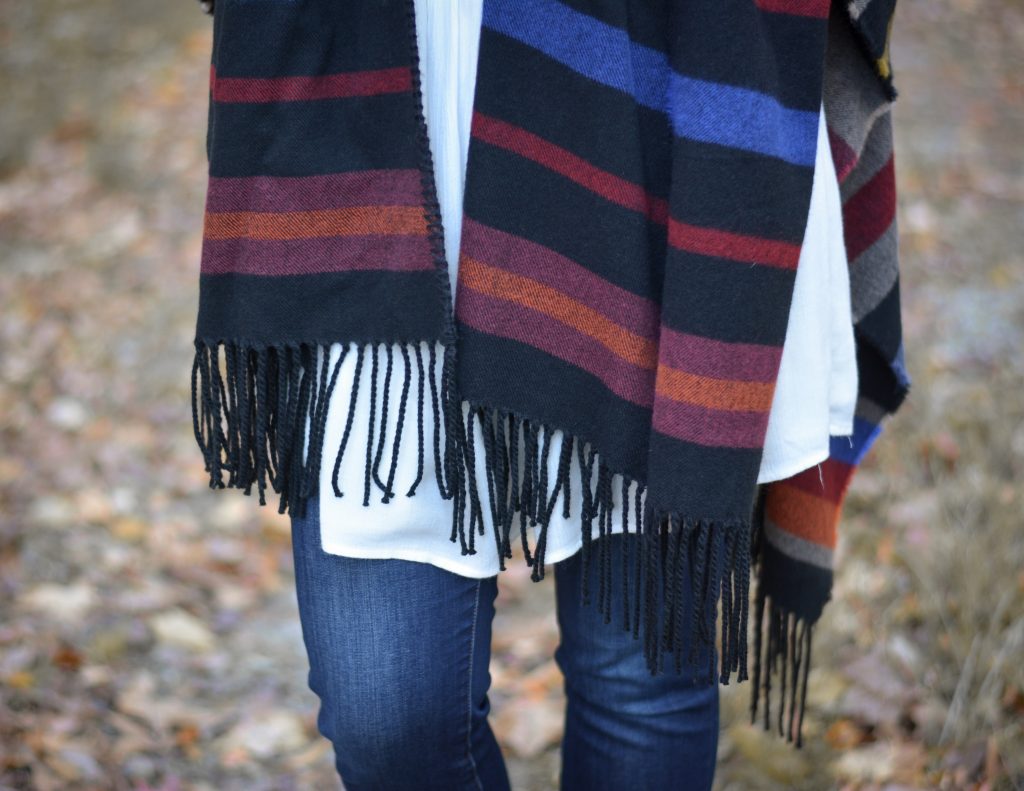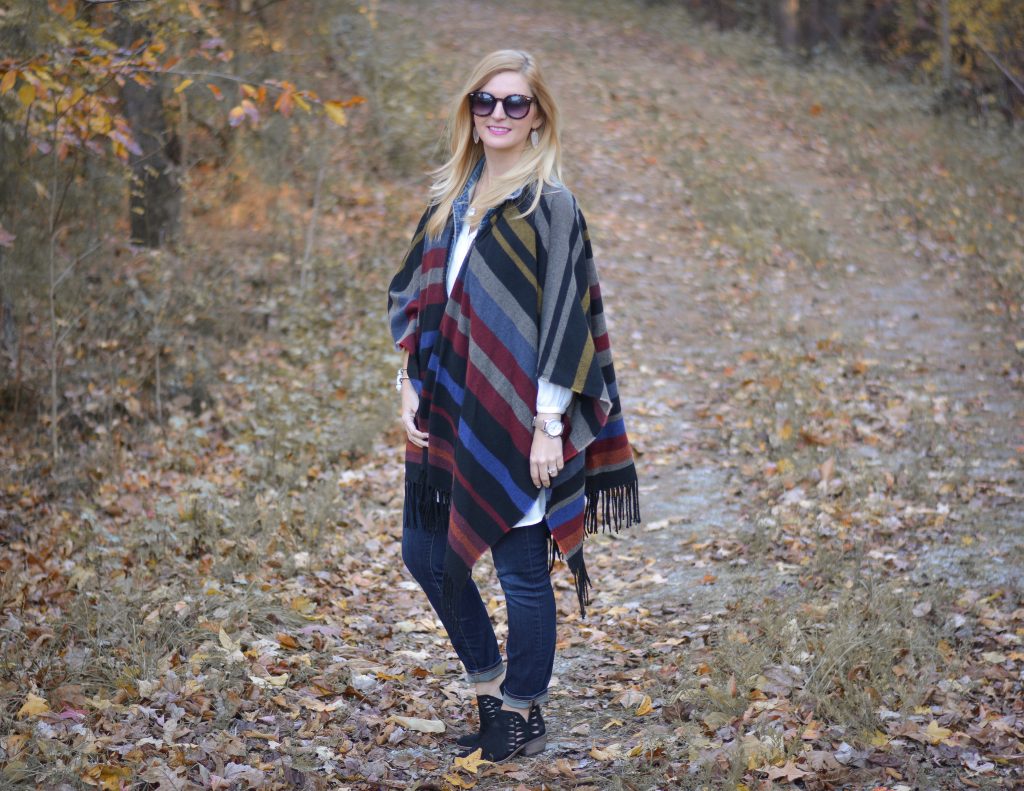 xoxo,
Tiffany