Happy Hump Day!  Thankfully, the chaos at work has ended for now and I've had time to relax after work the past few nights.  I feel so drained after a week of 12 hour days, so I love when I can come home and leave work at work.   I just read an article the other day about 7 things introverts understand and one of them is that alone time is a survival need.  The article stated the quote below and it's so true for me.  I need time to recharge and prefer to do it zoned out, watching mindless TV.
"Introverts often feel like their "batteries" are drained after any event which requires they interact with many people, including a typical work day. Alone time is necessary if they're to recharge—too little of it can result in fatigue, frayed emotions and an inability to perform."
Okay, enough small talk…which, by the way, the article talked about as being stressful for introverts.  Ha!  Last week, I posted about my newfound love for Lauren Conrad's collection at Kohl's and today I have another great top to share with you.  I'm a sucker for a layered look so when I saw this soft and sweet chiffon pleated sweater, I was sold.  I was worried that the length maybe a little short but it was perfect.
When I got ready to wear this sweater, I instantly thought of my vegan leather pants.  I thought the softness of the pleats and the edginess of the leather would pair perfectly together.  Don't you love when you think of an outfit in your head and it is exactly what you wanted when you put it on?  Thankfully, that was the case here.  I absolutely love how this look turned out.  Now maybe I can convince Rudy to take me on a date!
Oh, did I mention this top is less than $40?  And yes, I may go get in the three other colors available.
 (you can shop this look and similar items by clicking on icons below this picture)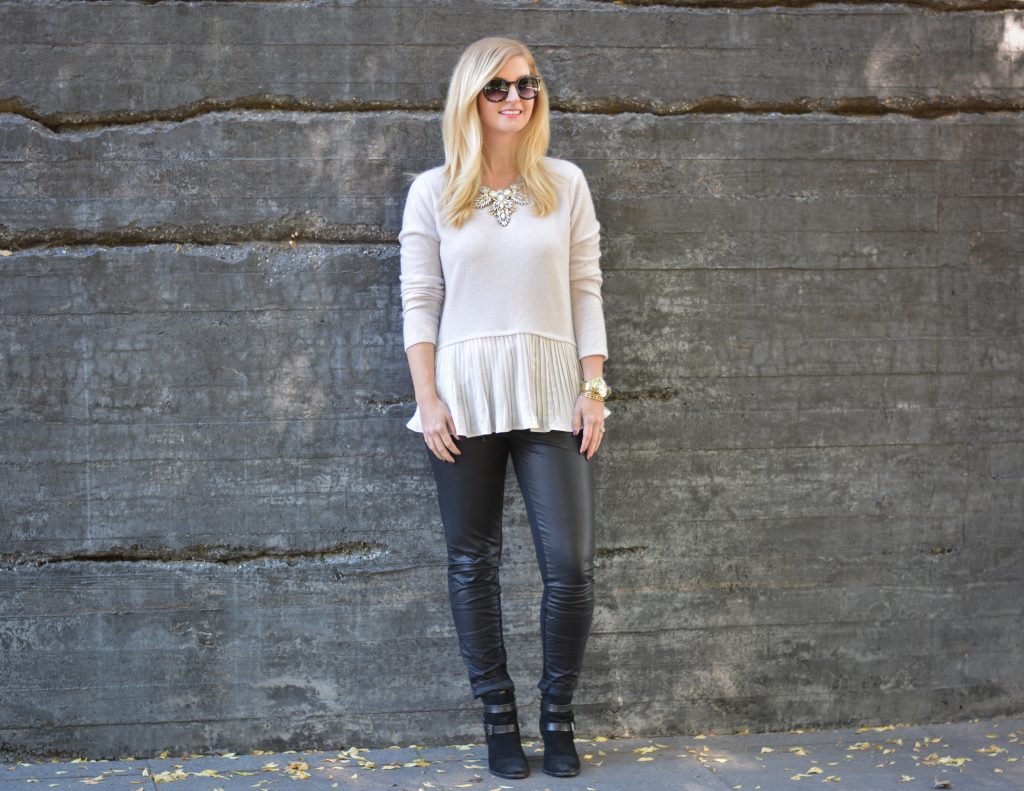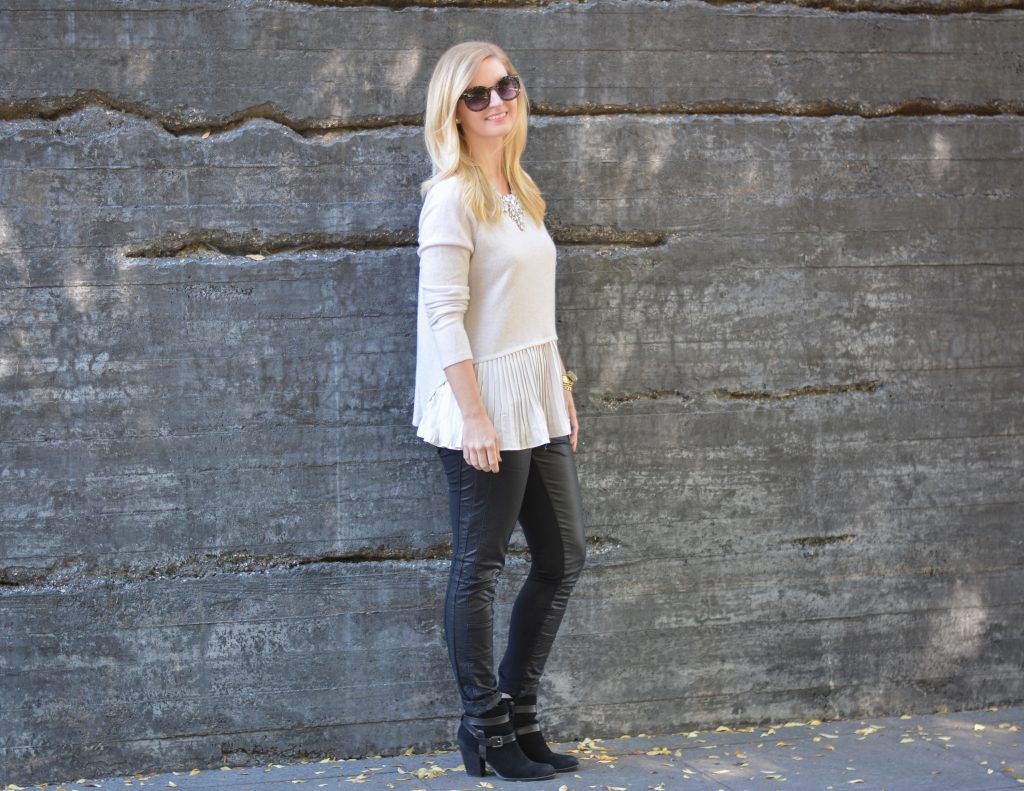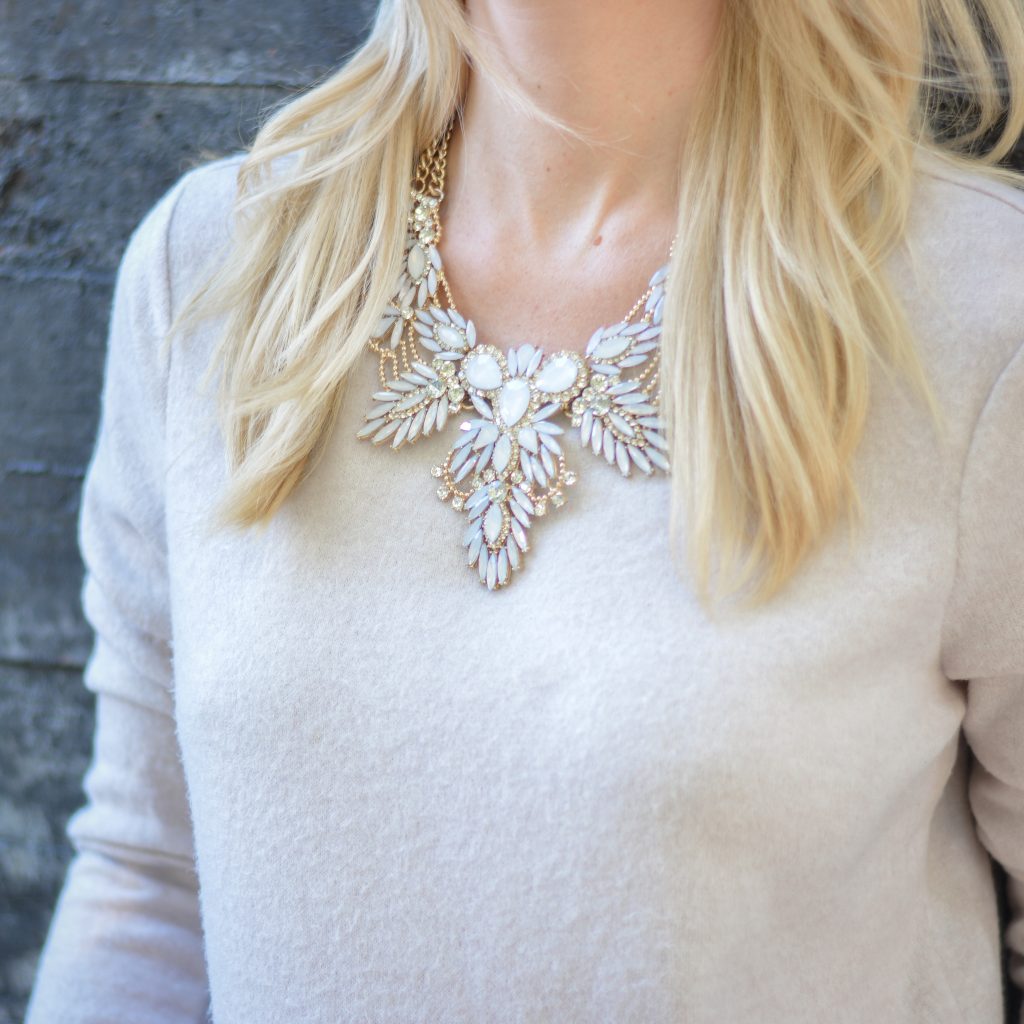 Have a great end of the week!
xoxo,
Tiffany