With the holiday season quickly approaching, the two of us are not only focusing on decorating our homes but we are also beginning to think about holiday food.  We both like to try out new recipes just before the holidays in hopes that we will find one that we think is yummy enough to share with you all.  When we came across the idea of a cherry cheesecake dip hors d'oeuvres, we just knew we had to give it a whirl.  Typically, people think of savory when they think about preparing hors d'oeuvres so we loved the idea of a sweet option to nibble on before the main holiday meal.  It seemed like a really nice option to compliment all of the savory dishes that people traditionally bring.  Did we mention that this is a no-bake recipe?  That's a huge plus in our books during this crazy time.  After reading various recipes, we ultimately decided to use I Heart Eating's Cherry Cheesecake Recipe and it ended up tasting even more delicious than it looked.  While she provided a healthier recipe, we figured that the holidays are the perfect time to indulge so we opted not to use the non-fat versions of a couple of ingredients.  I mean, holidays…
Let's get started…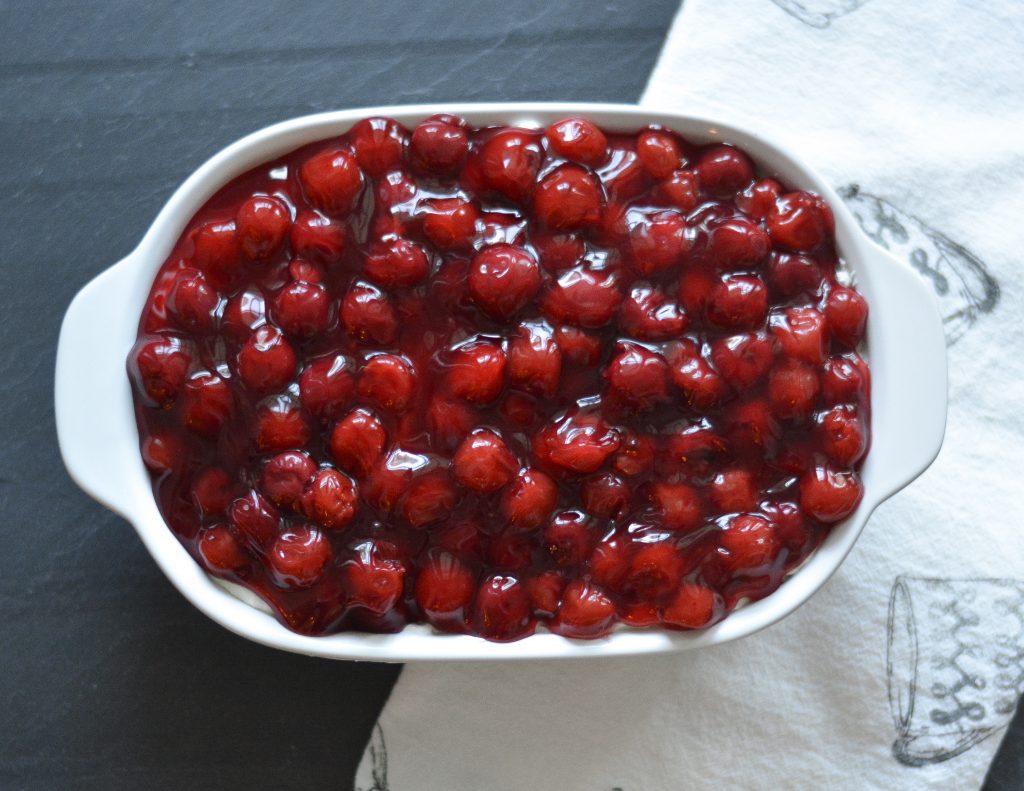 Cherry Cheesecake Dip 
Ingredients
8 oz. Philadelphia cream cheese
10. oz Cool Whip
1 cup plain Greek yogurt (non-fat works as well)
1/2 cup sweetened condensed milk (fat-free works as well)
21 oz. can cherry pie filling
_________
Directions
1. Beat together cream cheese and Cool Whip.
2. Add in yogurt and condensed milk and beat until combined.
3. Spread into serving dish.
4. Using a large spoon, scoop the cherry pie filling on top until mixture is covered.
5. Chill until ready to serve.
6. Serve with graham crackers and/or Nilla wafers
7. Continue on with the rest of your holiday preparation…this recipe is DONE!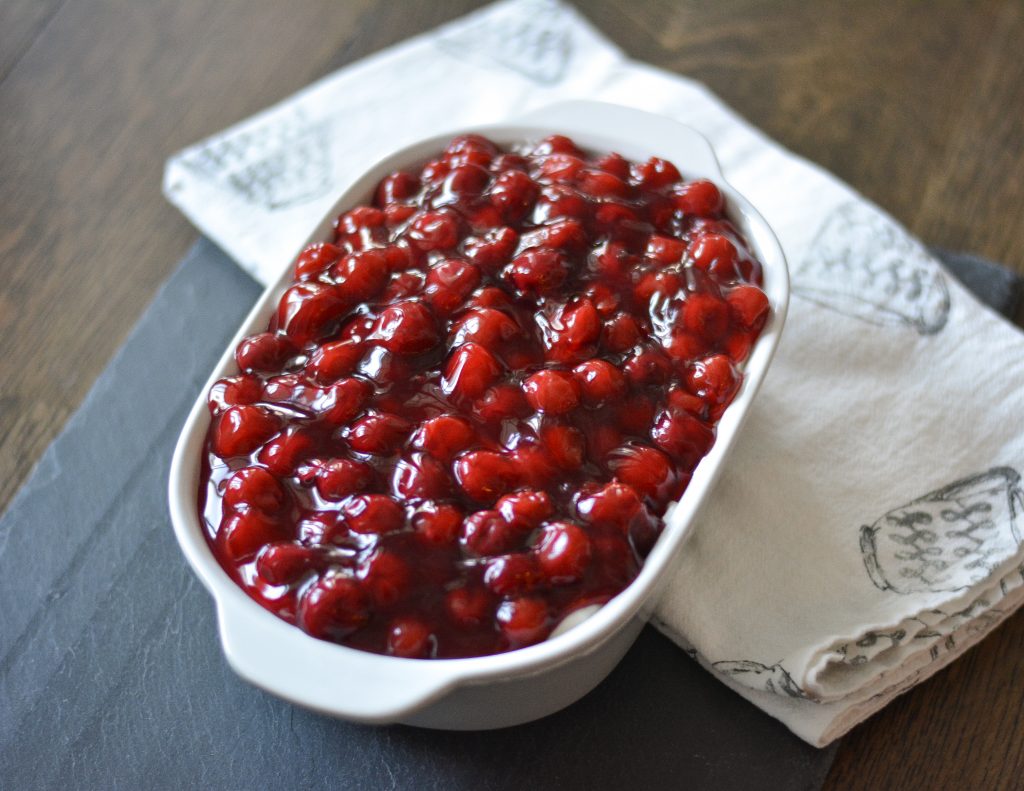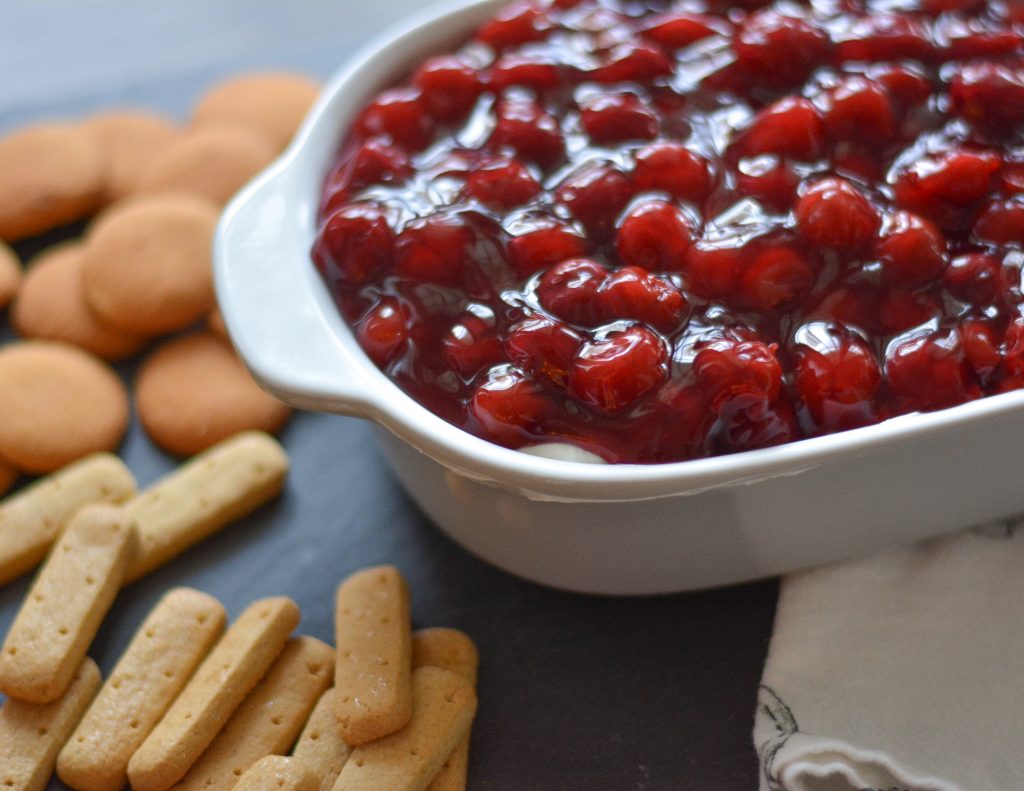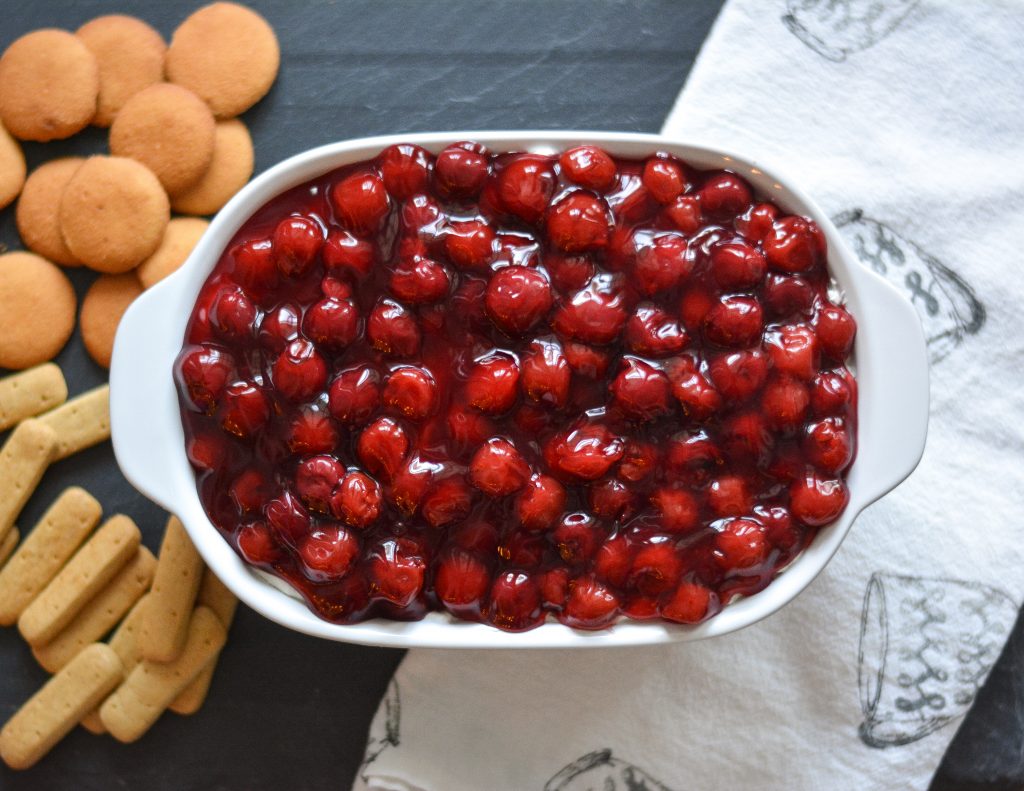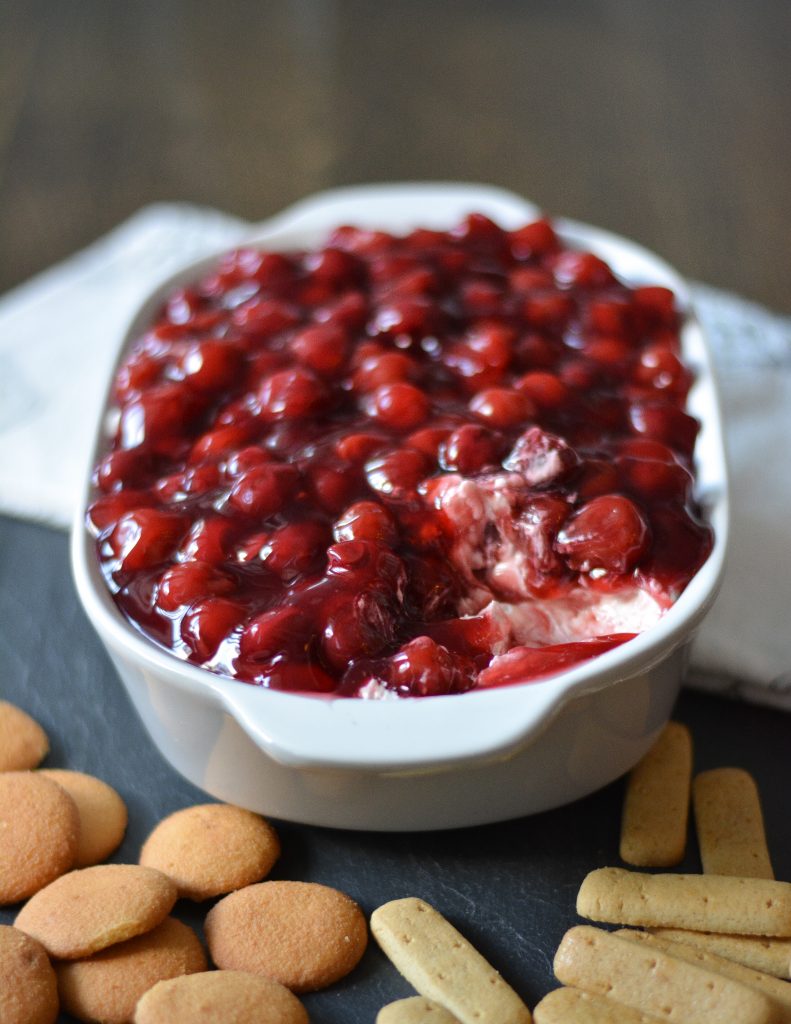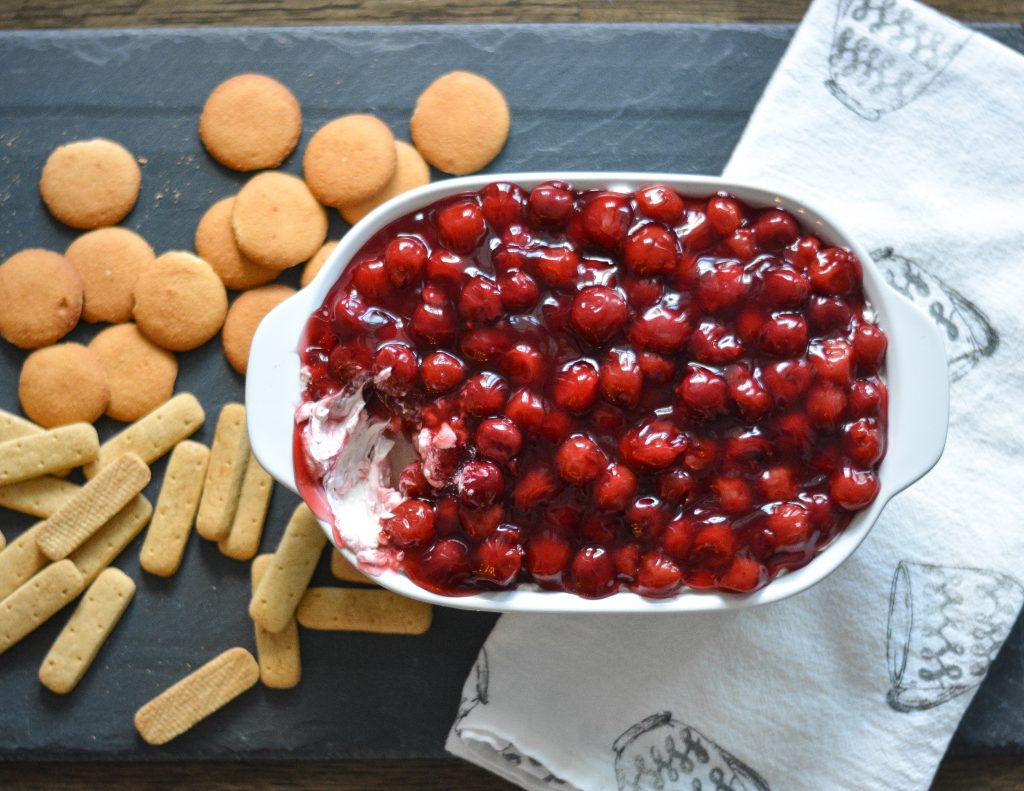 We had five other people taste this dip after it was prepared and they all gave it a major thumbs up.  One friend called it, "perfectly light and refreshing" and we couldn't agree more.  This dip is a perfect addition to the holiday appetizer table.  While it is sweet and tasty, it won't fill you up so you will have plenty of room for the main course.
As always, please let us know what you think of the recipe!  If you try it out at home, we would love to know your thoughts.
Happy weekend!
xoxo
Tiffany & Lindsey