Good morning, friends!
I hope you all understand that this post is likely to be shorter than normal.  We are hosting close to twenty people tomorrow for Thanksgiving so things are a bit hectic.  Throw in a toddler, a doctor appointment for me, and appointment for Ryan, my in-laws arriving this morning and the usual daily tasks and this control freak feels a tad overwhelmed.  The good news is that once I wake up tomorrow, I will feel like a kid on the first day of school.  Thanksgiving really is my favorite day of the year.
While hunting for a winter coat, this plaid coat from Free People caught my eye.  I was thrilled to have found it for two different reasons.  The first reason was that the coat was on sale (and continues to be on sale).  The second reason was that the coat is the perfect length.  My wardrobe consists of tons of tunic length and oversized tops and most of my jackets and coats are too short to cover them.  I don't mind if they stick out a bit (and sometimes that can even look cool) but it drives me nuts when a foot of my sweater is hanging out below the bottom of my coat.  This coat is the perfect find for this winter.  Despite the pattern and mustard color, it looks so pretty when paired with not only the obvious choices of black and gray, but burgundy as well.  I plan on wearing it with black dresses and tights or boot socks throughout the winter.  For this look, I kept it simple and paired the coat with over the knee boots and an all-black outfit.  As always, you can easily shop the look below.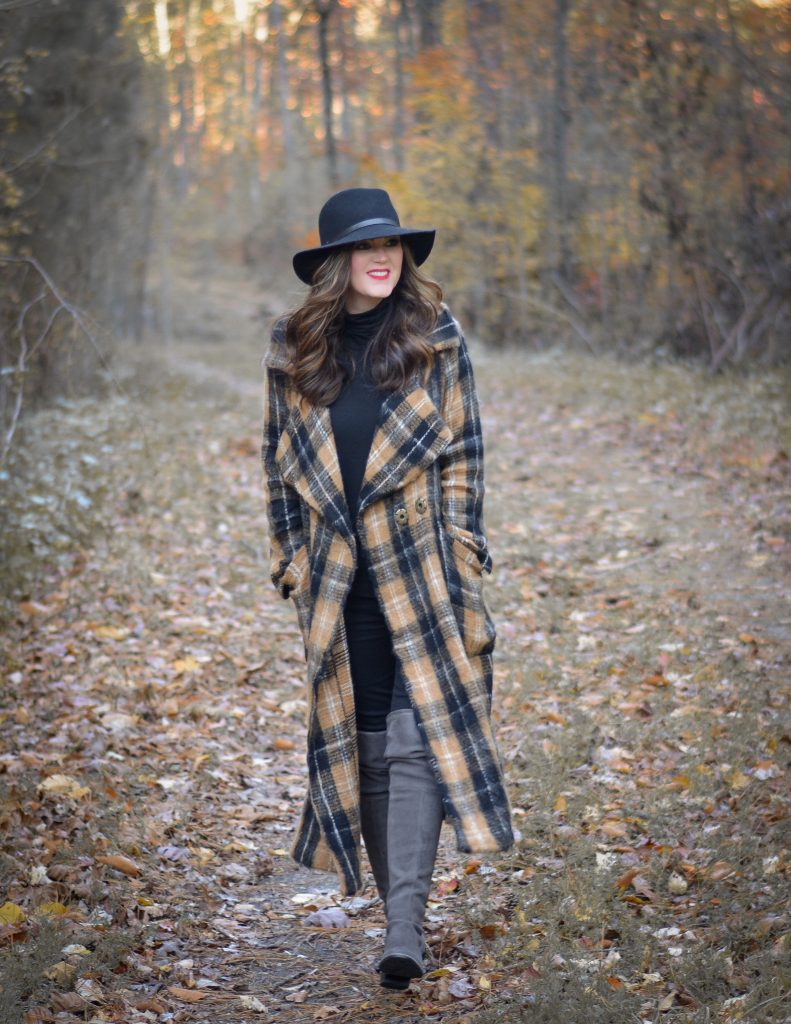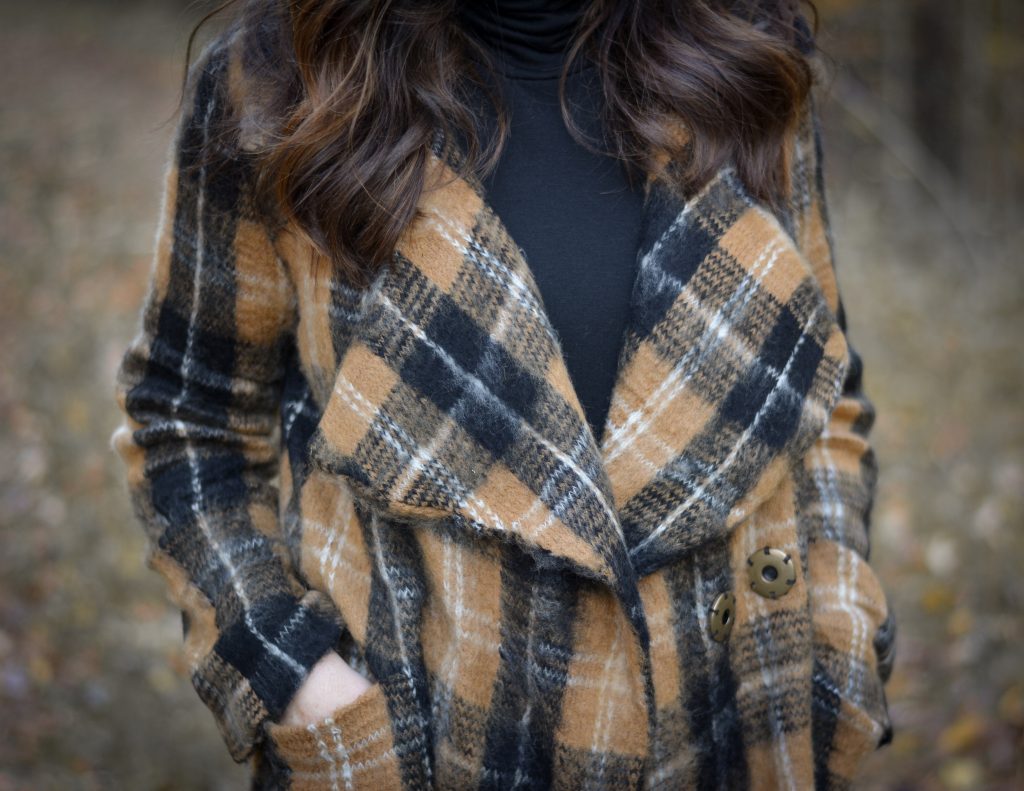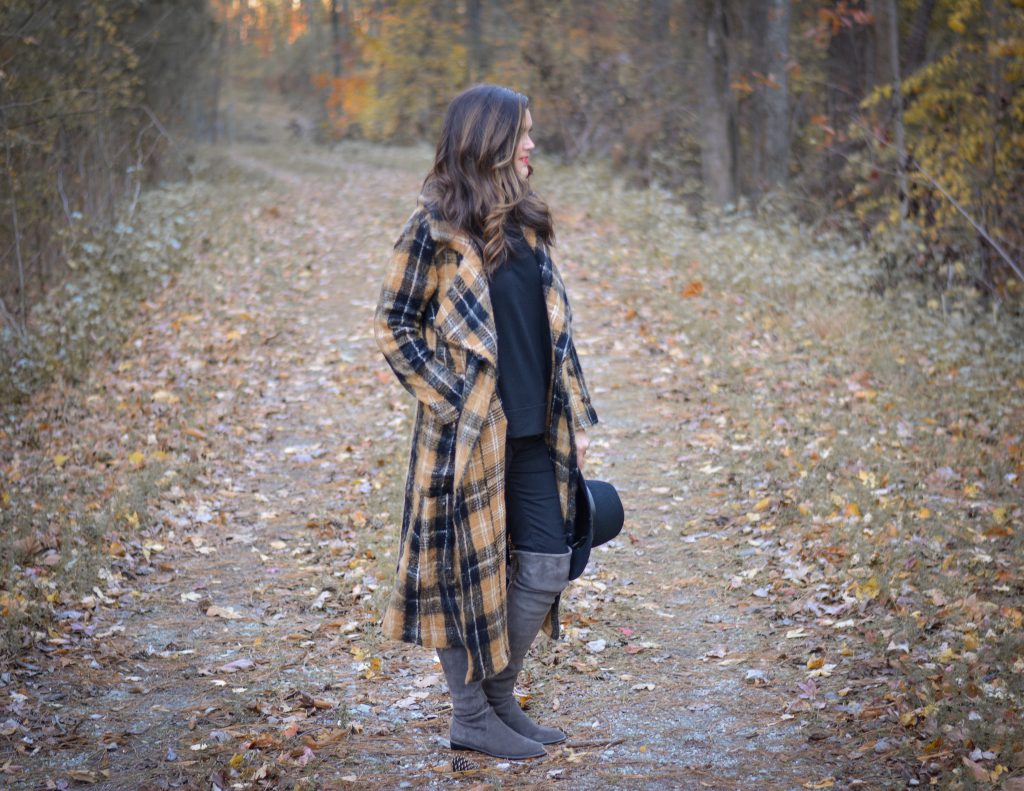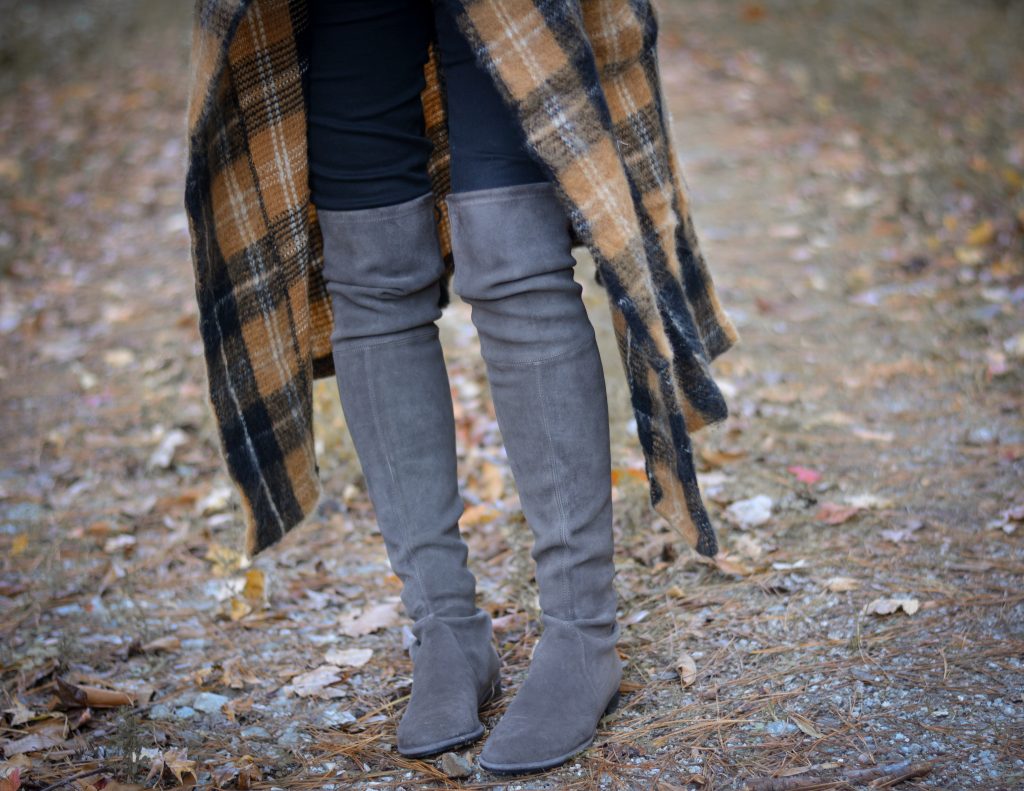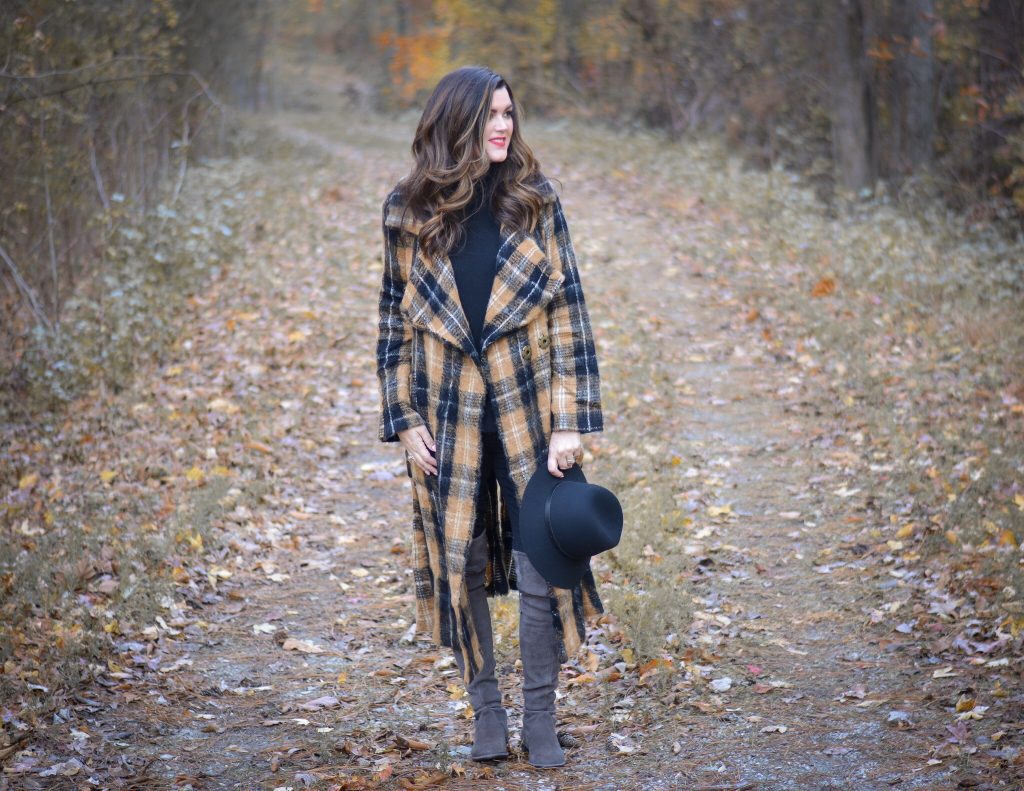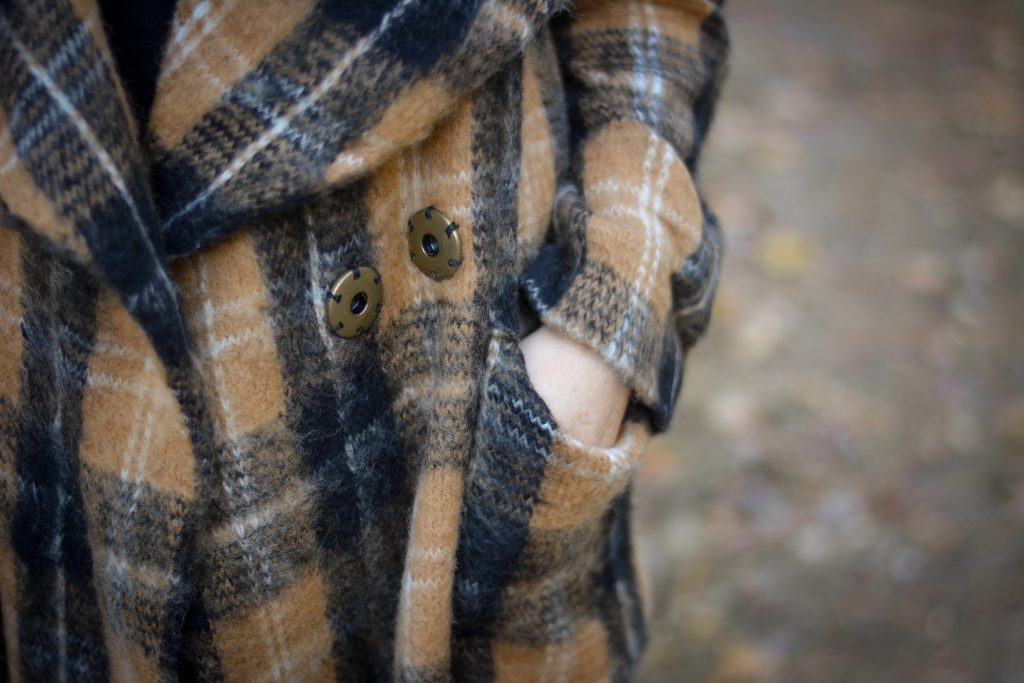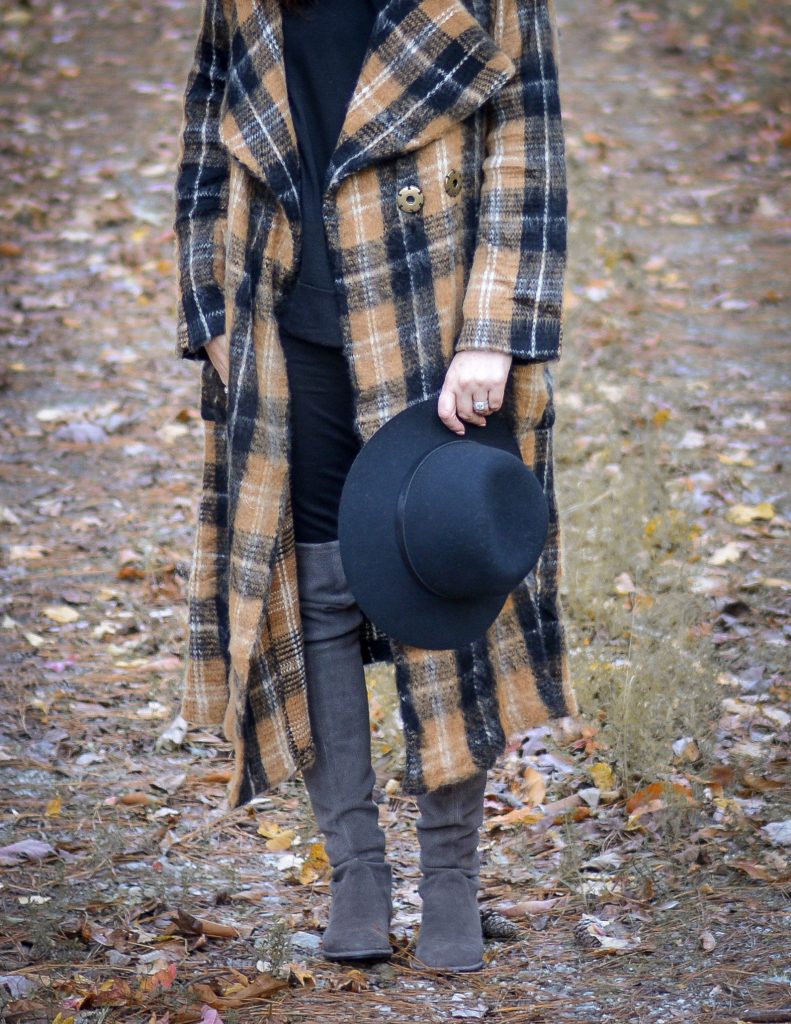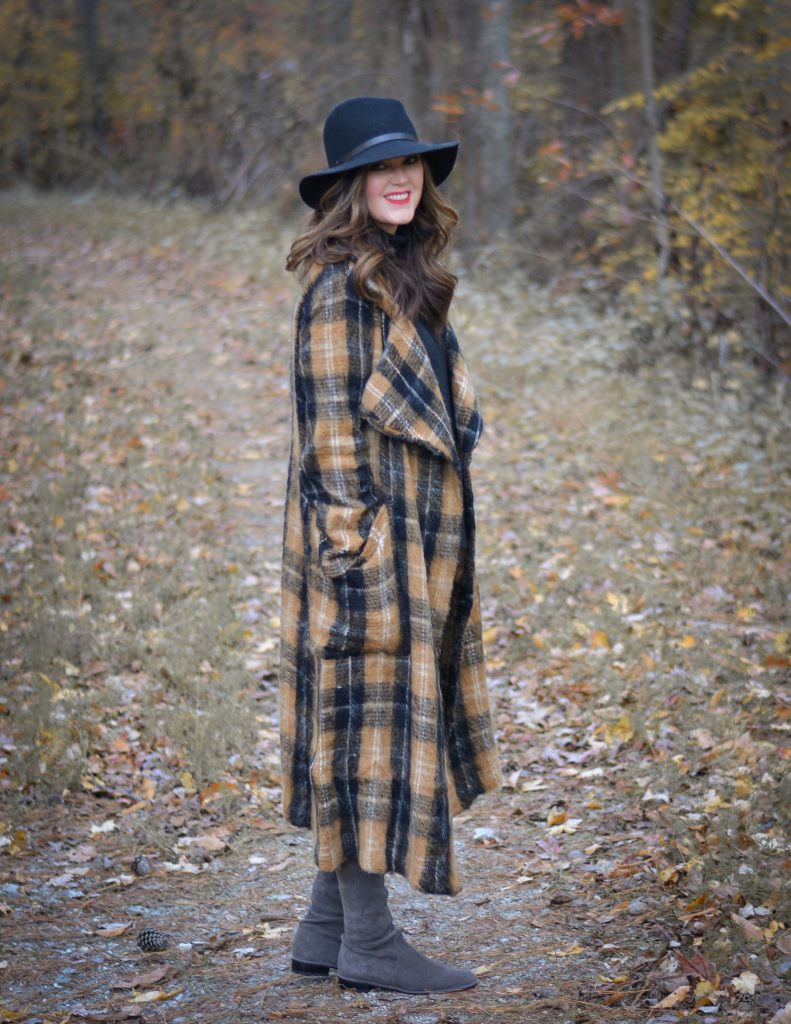 Wishing everyone a happy, happy Thanksgiving!
Hopefully it goes without saying but please know that we are so incredibly thankful for YOU.
Happy Thanksgiving!
xoxo
Lindsey