Morning, everyone!
Things are moving a bit slowly here this morning.  Last night, David and I went out to dinner at NanaSteak in Durham.  We had yet to eat there since it opened and seeing as we were also going to see "RENT" next door at DPAC, we decided it would be the perfect time to go.  It is such a pretty restaurant.    It couldn't feel further from a traditional formal steak house with all of the natural light beaming in and the industrial but modern touches.  I am not going to give my take on the food only because I don't eat red meat so it would seem silly to offer up my opinion.  My carnivore of a husband, however, was very pleased with his ribs appetizer and his steak that he devoured for his main course.  The dessert menu looked insane but we opted out because we needed to head to the show.  The words, "Pumpkin Pie Churros" are still haunting me this morning.  I need to head back if only just to try those babies.
I threw on my favorite moto vest over a tunic before heading out last night.  The word "moto" gets me every time.  When I think of a moto jacket, black leather immediately pops into my head.  That's part of the reason why I fell for this deep yellow boucle moto jacket.  It felt completely unexpected and unique. I have a black leather moto jacket and the leather vest I wore last night, so a soft textured piece seemed like a "totally necessary" addition.
Pairing the yellow with these burgundy jeans was a happy accident.  Earlier in the day, Tiffany was on her way over and I had yet to pick out an outfit.  I threw on a burgundy tee.  The yellow jacket was hanging next to me and I kept glancing back and forth between the two items, realizing the colors complemented one another really nicely, especially for fall.  The style of the tee itself didn't work well with the jacket so I grabbed these burgundy skinny jeans.  Because there was so much going on with the two colors, a simple scarf seemed like a subtle way to add one more layer.
The booties are a great find.  They are less than $100 and comfy, comfy, comfy!  Often times, boots that are at this price point have little to no cushioning but that is not the case.  Tiffany and I went to dinner, attended a fashion show the other night and did a little shooting and these booties were worn without issue.  In fact, I have worn them every day since.  (They also come in the most beautiful burgundy color!)
You can easily shop the pieces below by clicking on the pictures…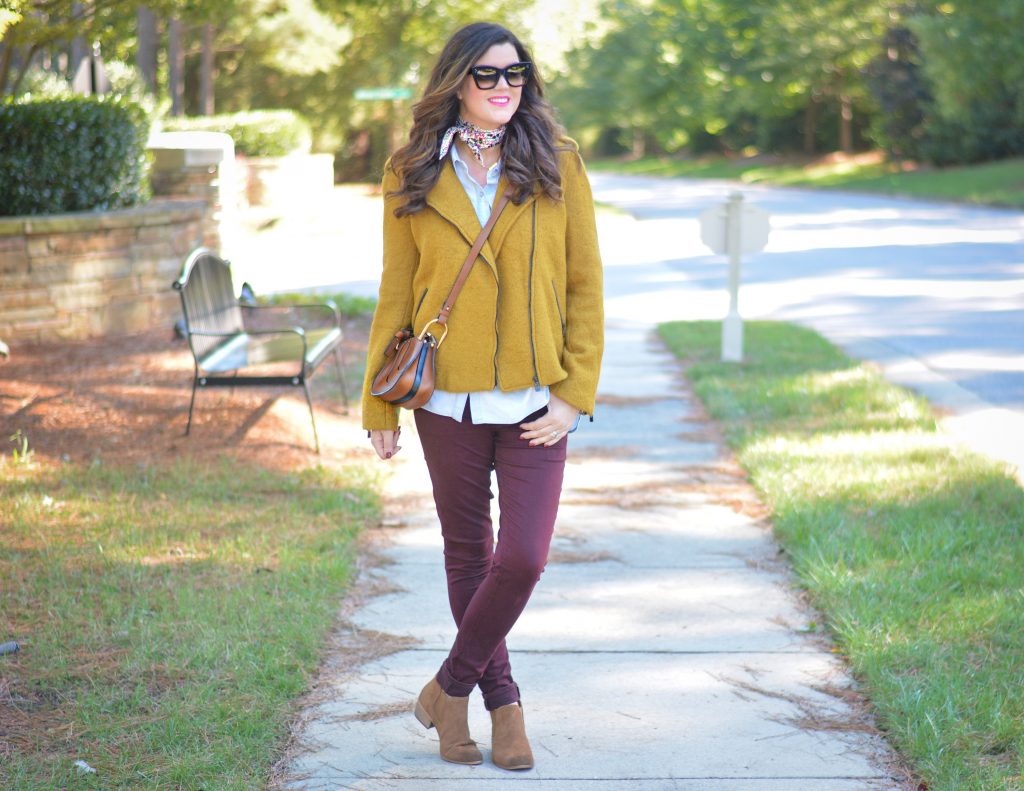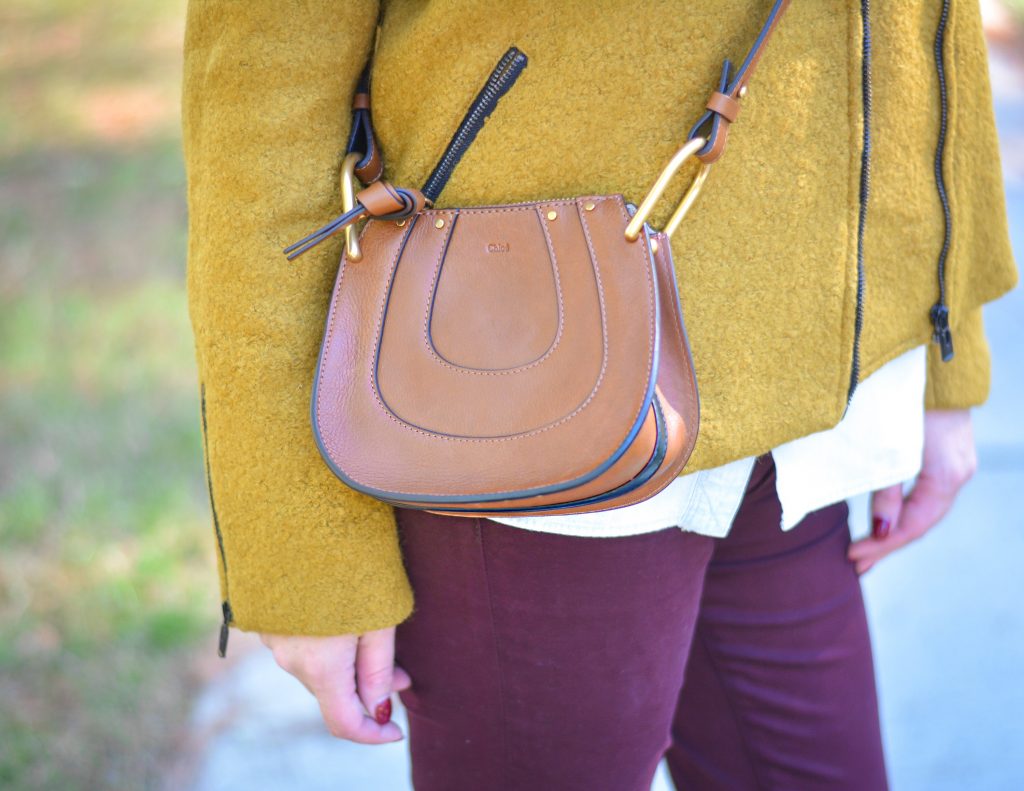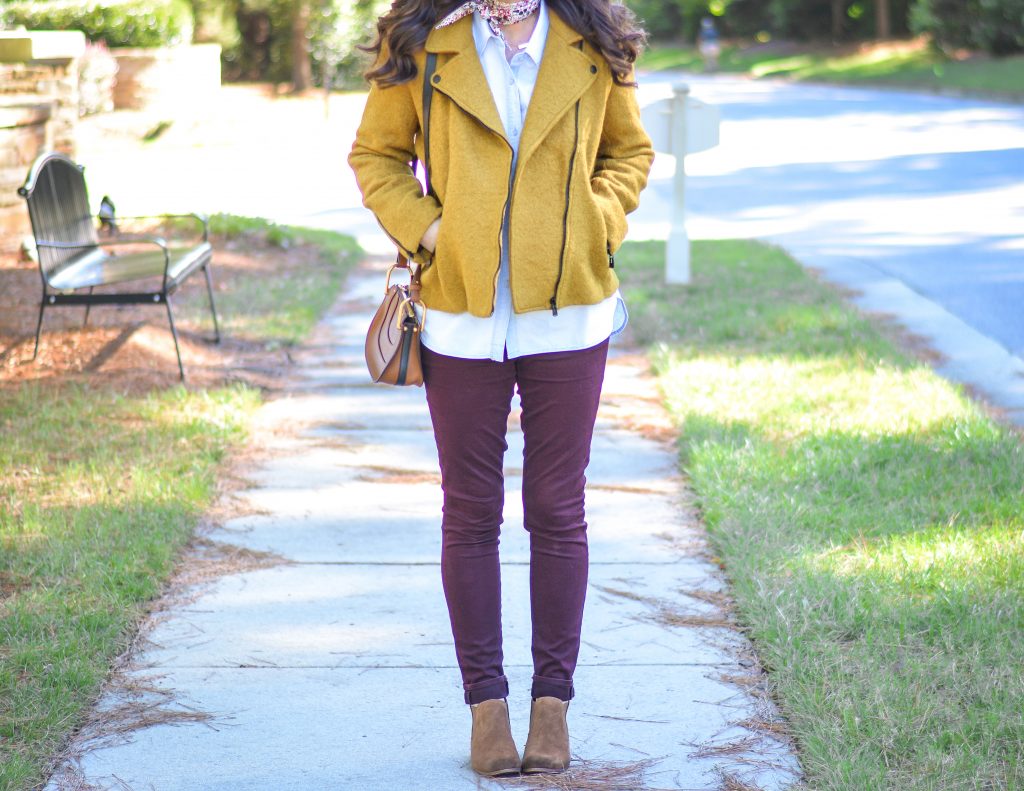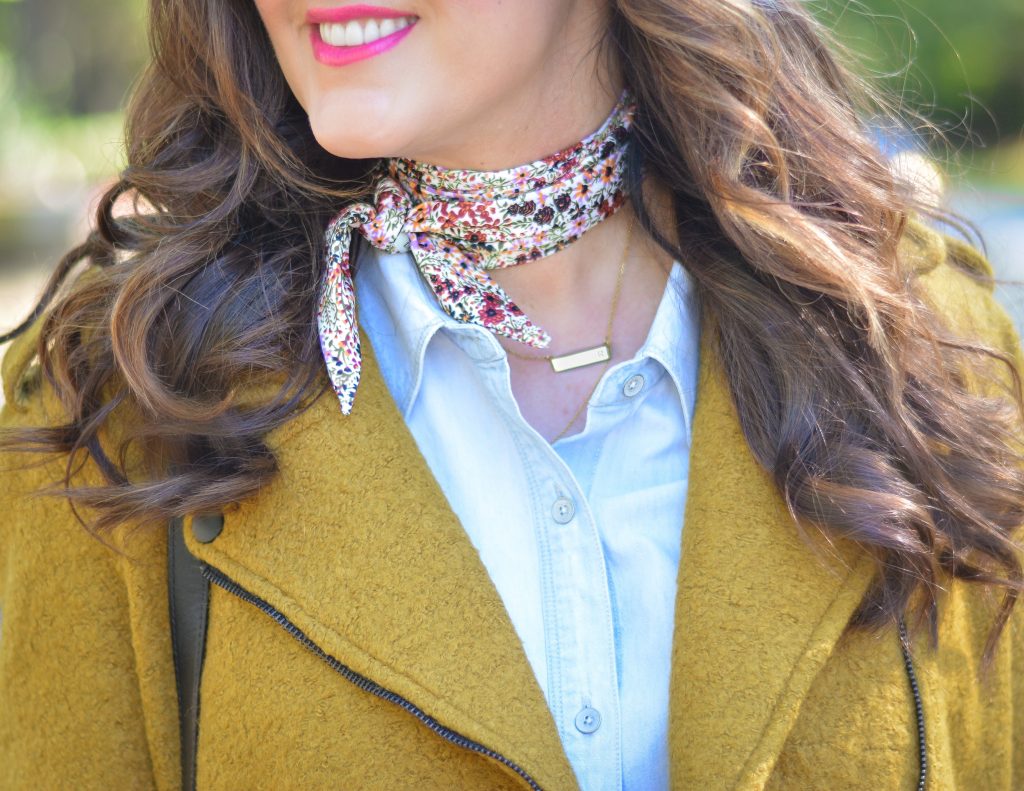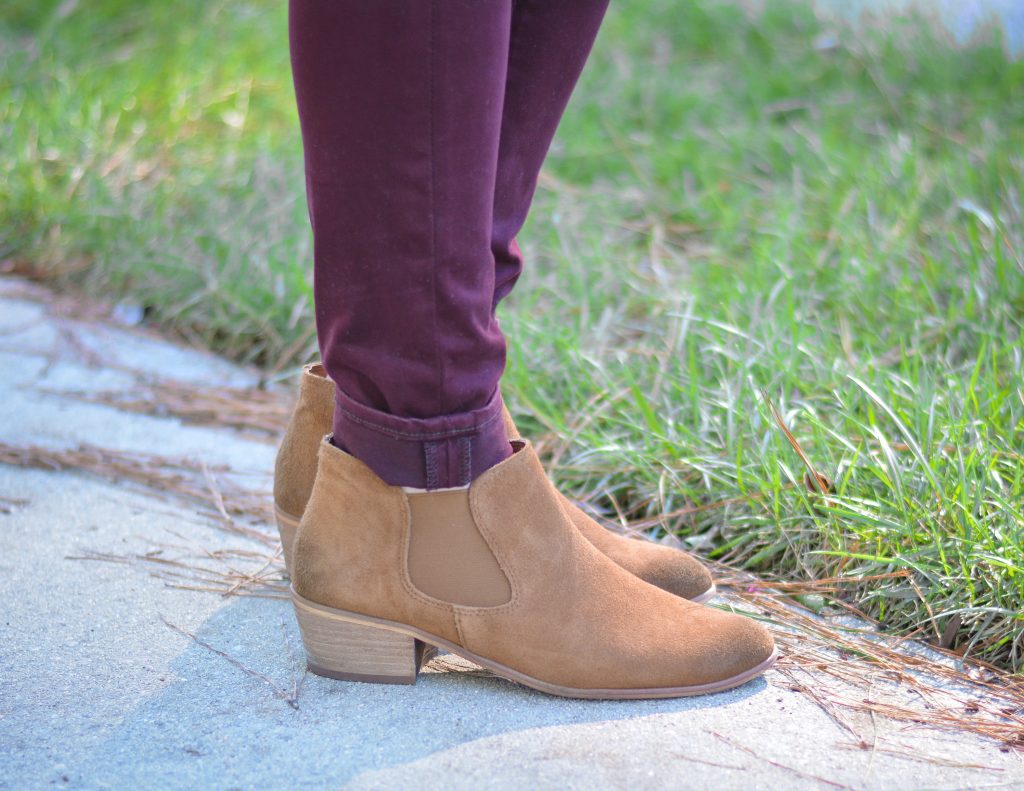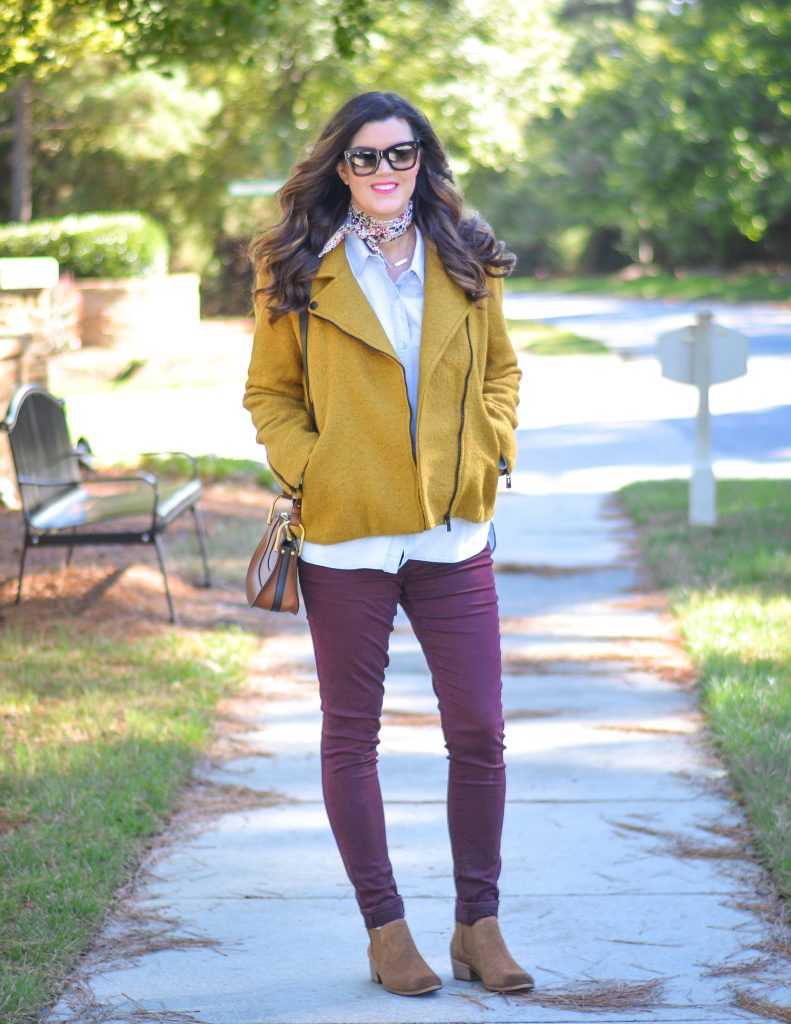 | SHOP THE LOOK |
xoxo