Good morning, all!
It is the perfect morning here in Raleigh.  The skies are a beautiful blue and there is a bit of a chill in the air.  You know what that means, right?  It is (finally) time for layers!  This fall I plan on living in open front sweaters, bomber jackets, vests…and cardigans.  It is so funny to think that the word "cardigan" is so often associated with grandpas and librarians yet they can be such a cool addition to your wardrobe.  I am especially drawn to the long cardigans that you see everywhere this season.  They look so great when paired with a simple tee or tank or when worn over top of a printed dress.  We always try to share pieces that are versatile and the long cardigan definitely falls into that category!
I found this particular cardigan from Topshop via Nordstrom and love the lightweight fabric.  It creates such pretty movement as you walk and the fabric feels so soft against your skin.  Let's be honest, I also fell hook, line and sinker for the slouchy pockets.  I can't get enough of a plain white tee so I threw my cardigan on over my favorite v-neck and opted for a delicate but large statement necklace.  If you feel like your look doesn't have quite enough of an impact, a hat is a wonderful accessory.  I found this one at Target…Target does it again.
(I have linked everything at the end of the post to make shopping as easy as possible.  The tee, booties and jeans are all currently on sale.  I linked both the gray cardigan and black because there are limited sizes available, unfortunately.)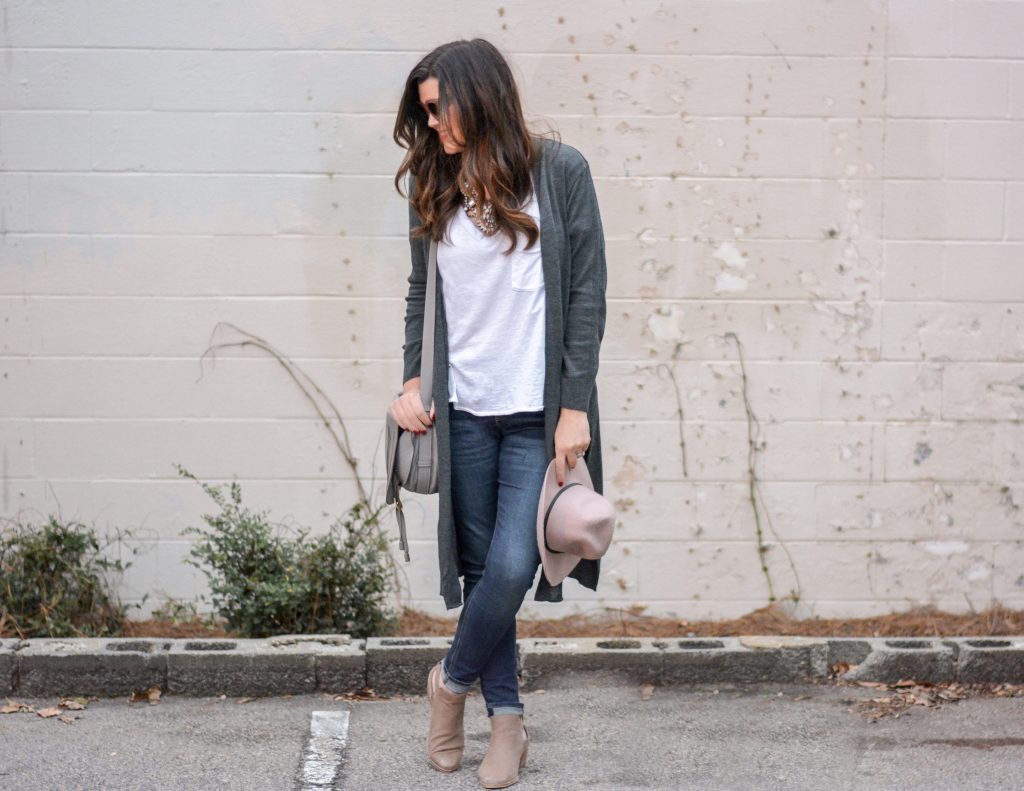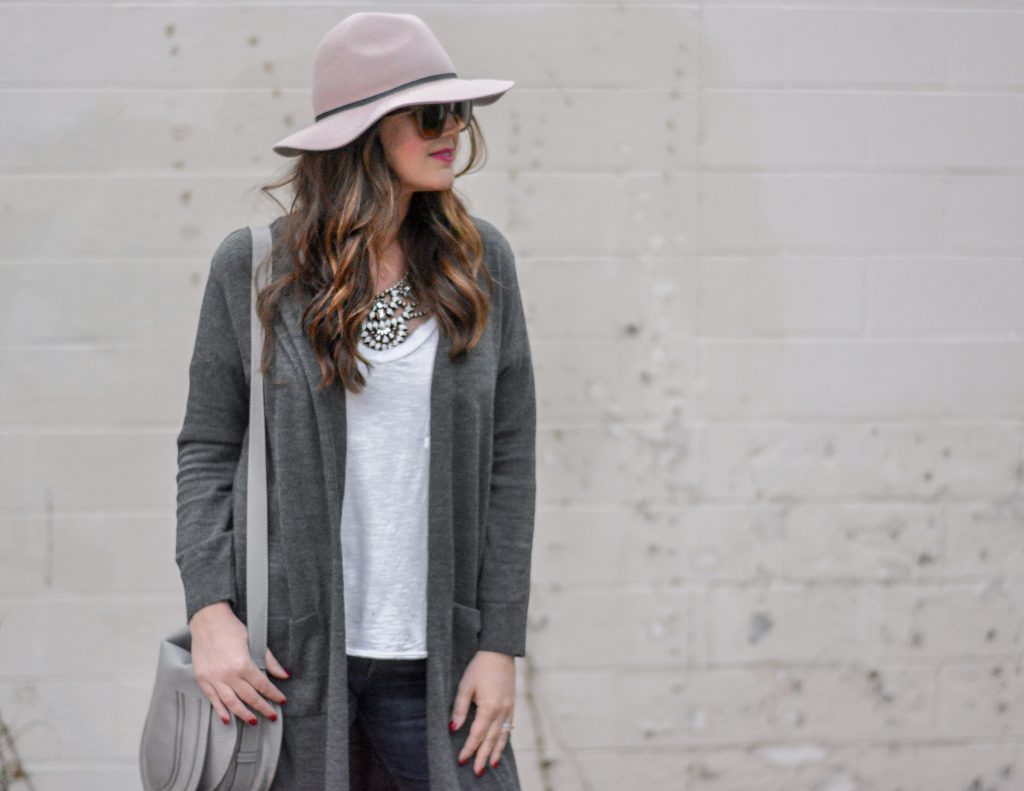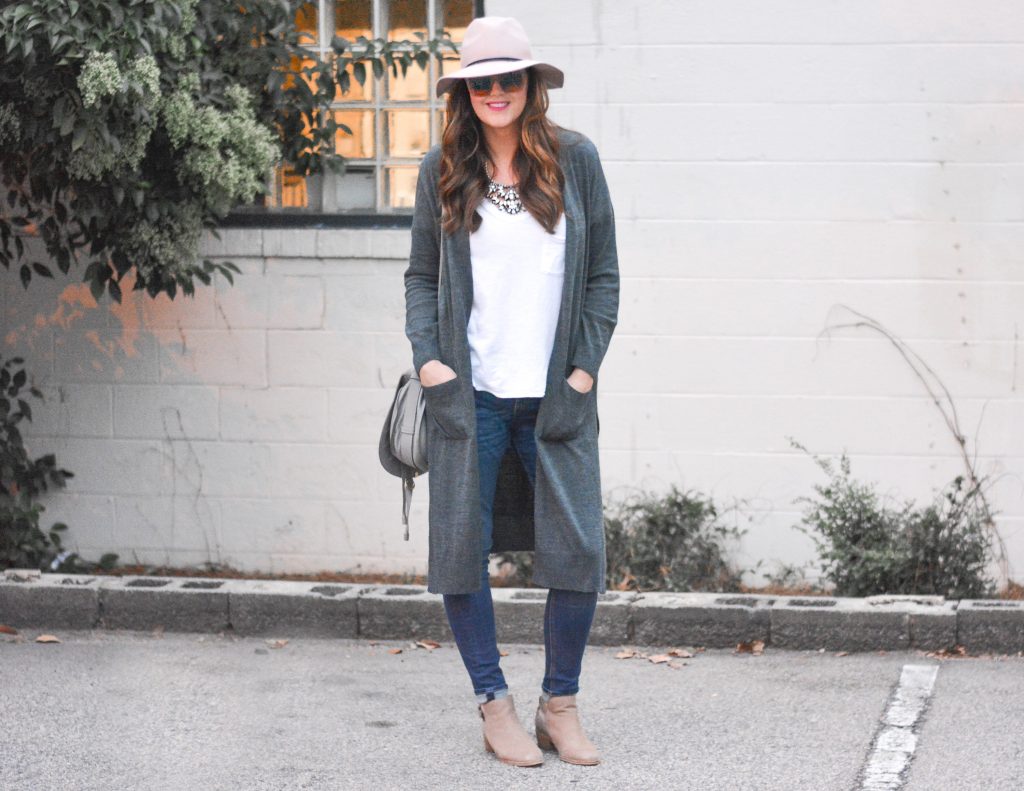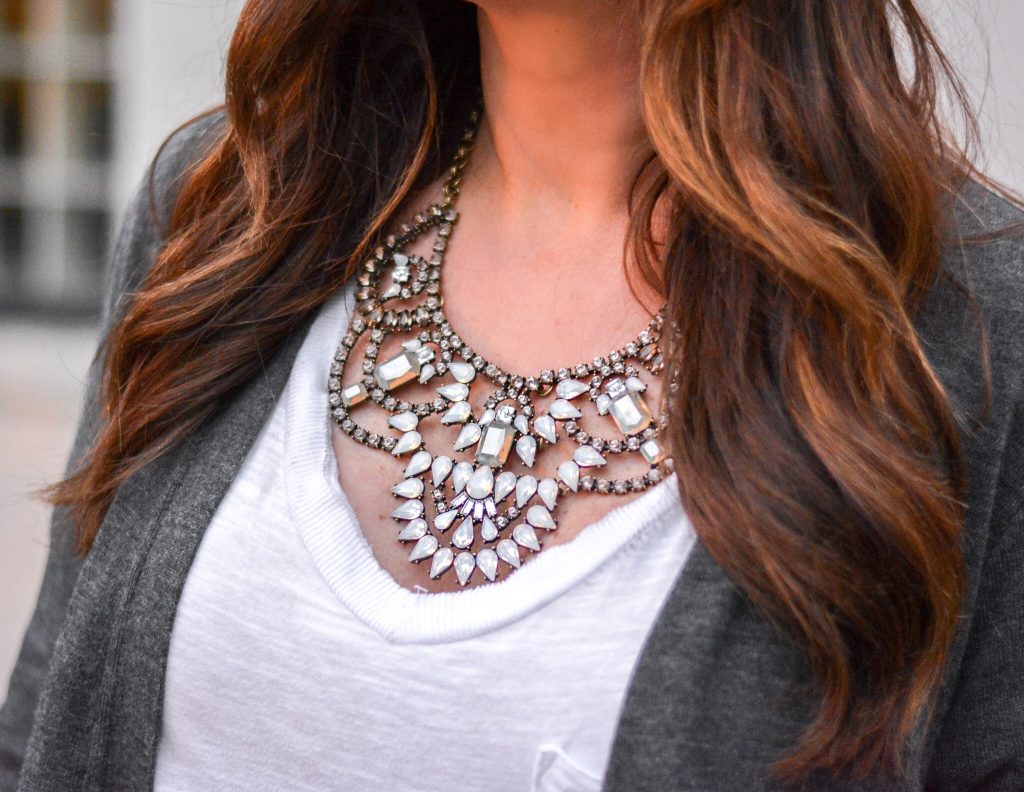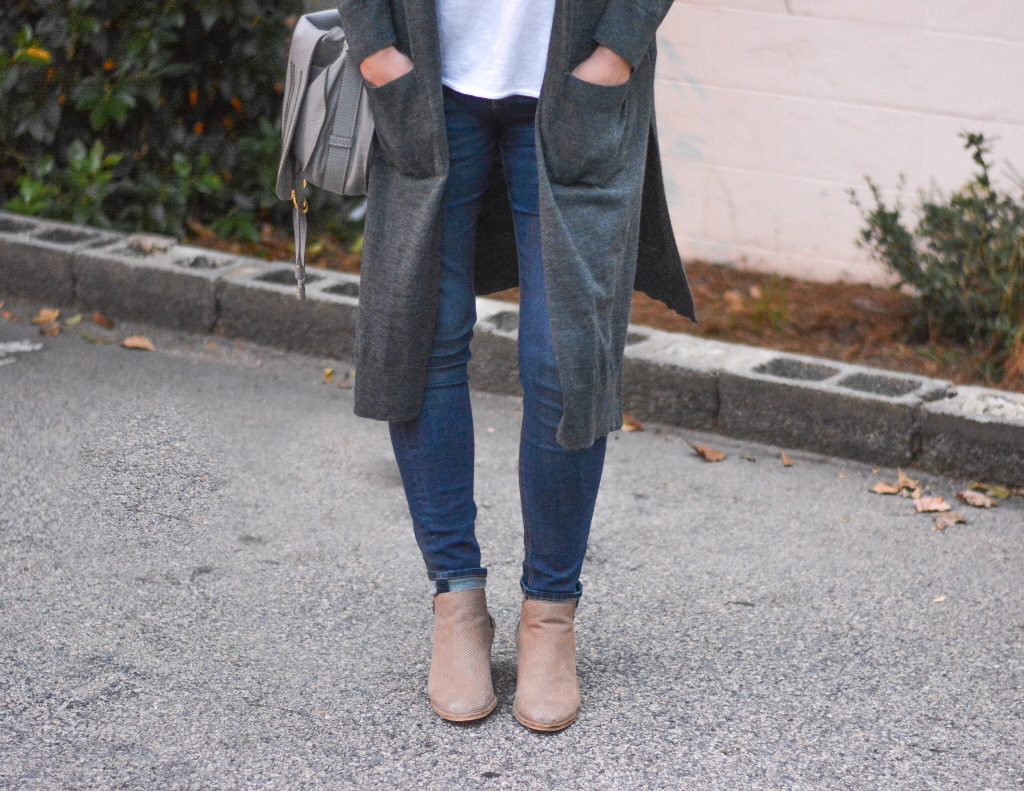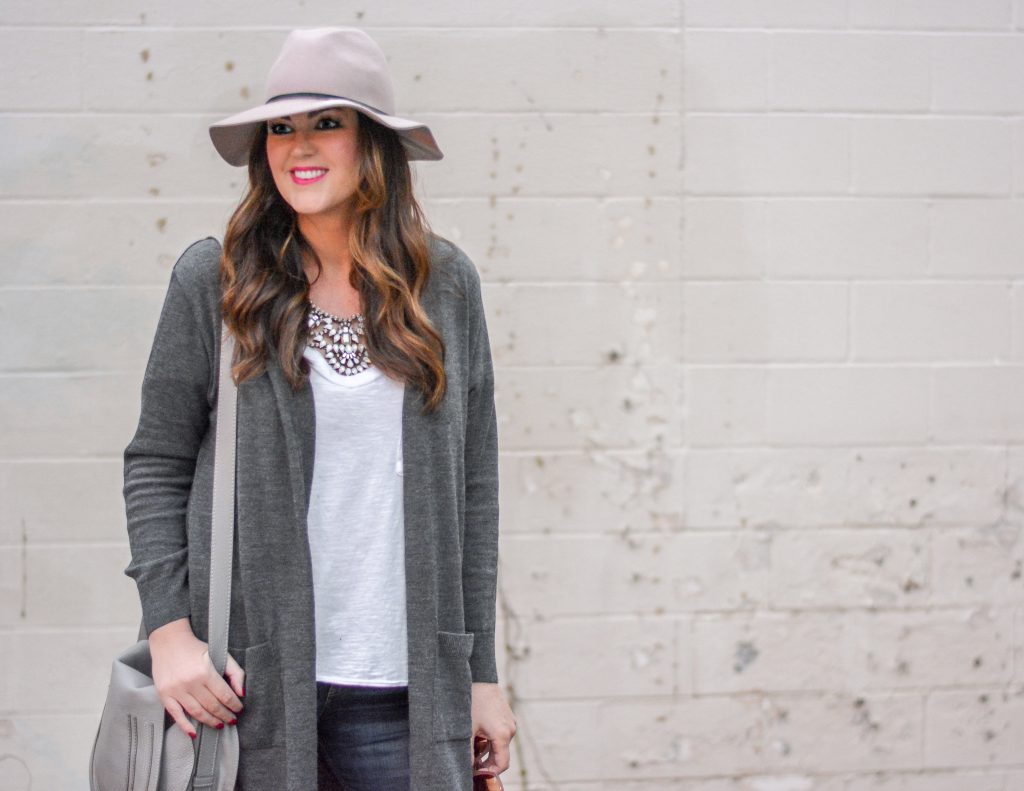 Have a fantastic day!
xoxo
Lindsey