Happy Monday, friends!
Hope you all had a wonderful weekend.  Rudy and I went to visit the family Friday throughSaturday.  We were there less than 24 hours and managed to have a birthday dinner for my dad, visit with my mom and went to Aw Shucks with the kids (our niece and nephews). We were busy to say the least.
As you may know, Rudy and I spent most of September in Charlotte due to our IVF cycle.  I know I owe you all an update and I will write an one soon…promise.  Anyways, any time I am in Charlotte I like to go to the new Anthropologie in SouthEnd.  I used to live in the apartments next to the Anthro, however the store wasn't open yet when I lived there.  That's probably a good thing because this is the best Anthro around in my opinion.  It seems larger and has more options.
I'm sure it comes as no surprise that this is top is from Anthropologie.  I actually knew I wanted it before I saw it in person. Rudy and I were on our way to Charlotte when I received a 20% email from Anthropologie and this shirt was part of the email.  When I arrived at the store, I was on a mission to find this shirt to see if it were as cute in person.  Well, as you can guess, it was.  So cute that I bought it in two colors.
I'm so bummed that this exact blouse is no longer available, but you can shop similar ones below.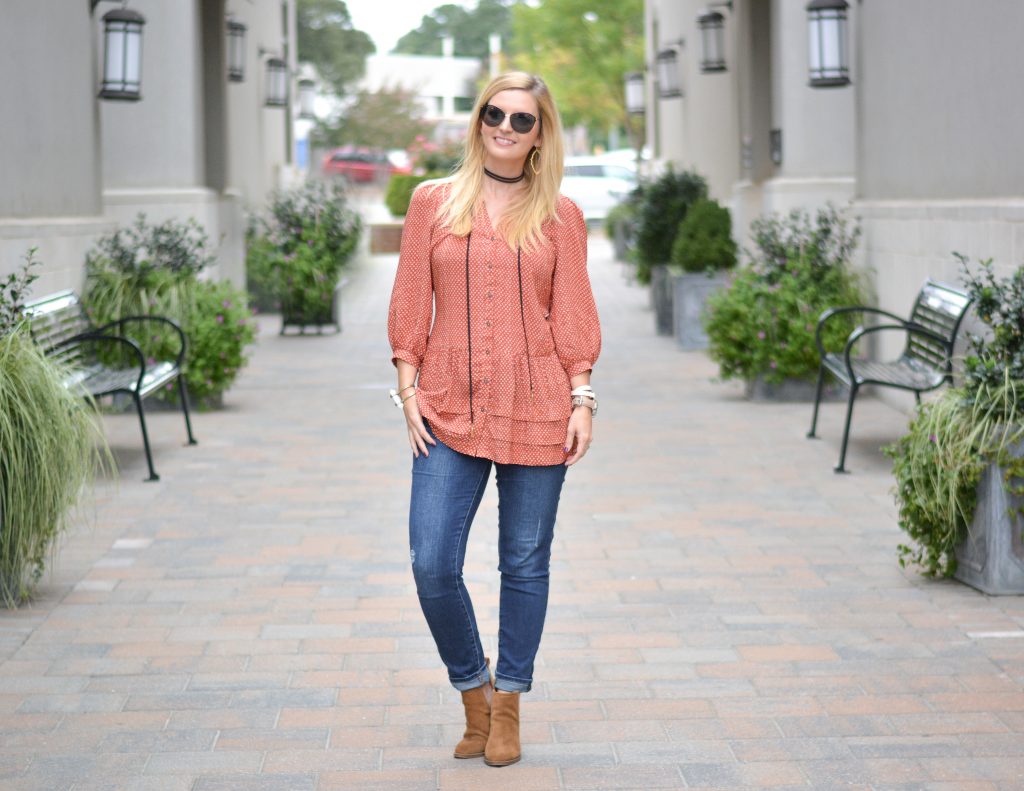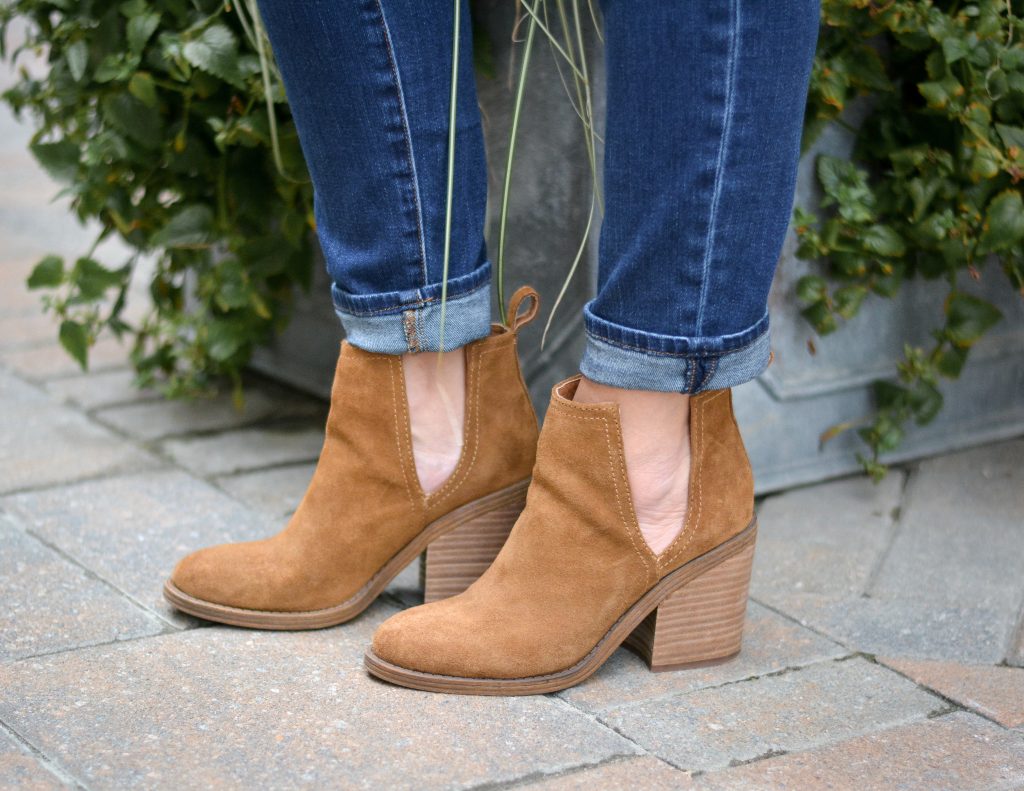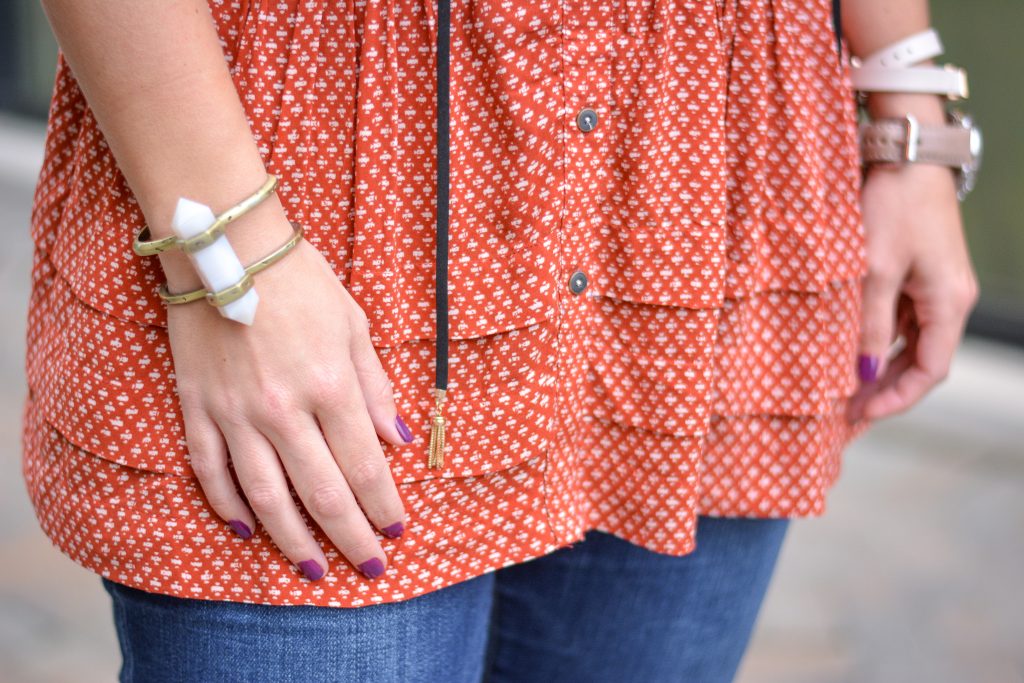 Hope you all have a wonderful week!
xoxo,
Tiffany