October kicks off the time of year for over-eating and with Halloween a little over a week away, we have been over indulging in all things sweet and salty.  Please tell us that we aren't the only ones?!
While stores are filled with countless options for Halloween candy, we like the idea of making something special to share with the ones you love.  We recently found this fun recipe by Delish on Pinterest, however we put our own little twist on it by replacing M&M's with Reese's Pieces.  (Let's be honest, you can't go wrong with either one but Reese's Pieces were much easier to find than orange, brown and yellow M&M's.)
We decided to store this sweet and salty snack in a mason jar and added a little "BOO" tag.  Kids could easily take them to their teachers at school or you could use them as favors at a party.
(see recipe and step-by-step instructions below)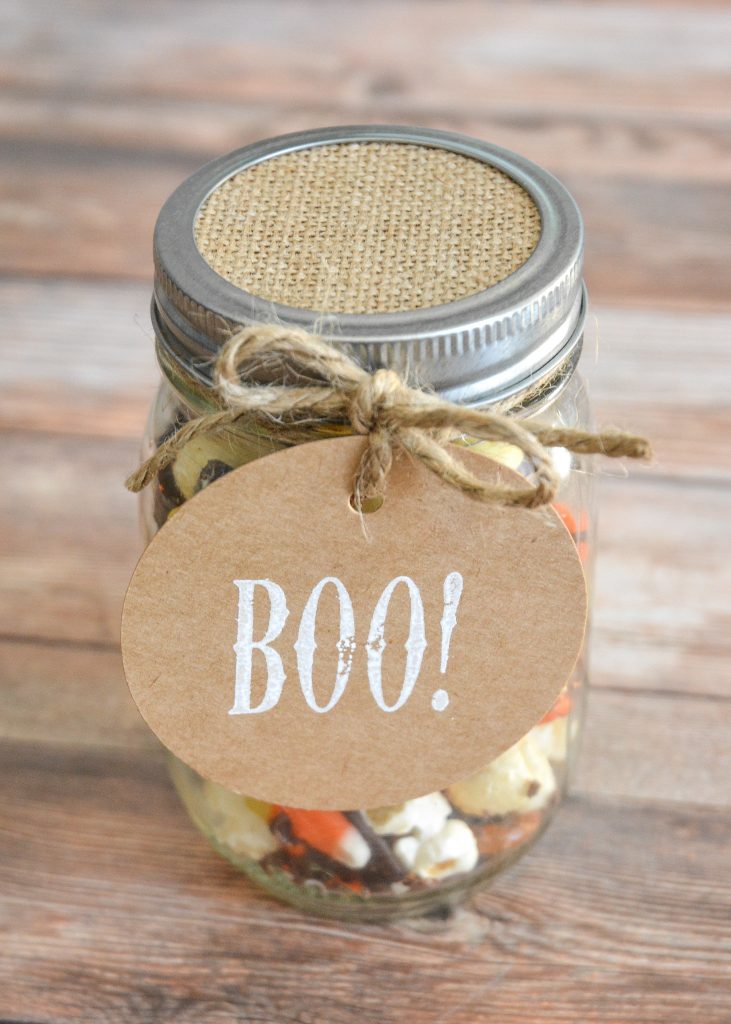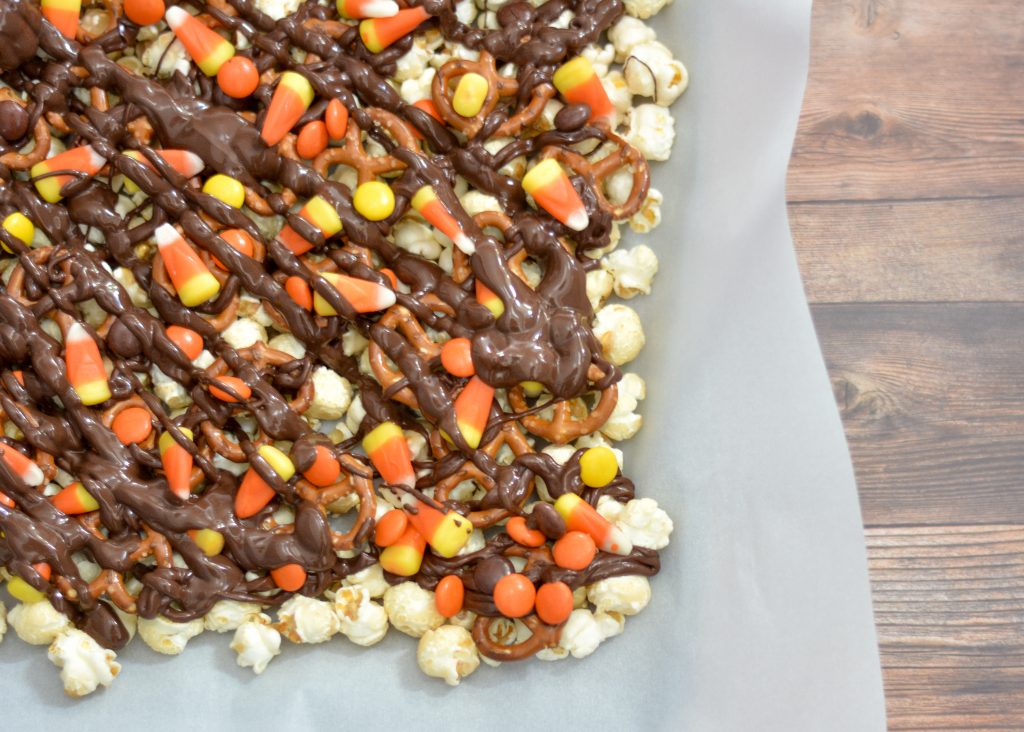 Ingredients
3 cups of kettle corn (we used Smartfood Kettle Popcorn)
2 cups pretzels of pretzels
1 cup semisweet chocolate chips, melted (we ended up using an entire small bag)
1/2 cup candy corn
1/2 cup yellow, orange, and chocolate M&Ms (we substituted with Reese's Pieces)
2 tsp. Halloween-colored sprinkles or nonpareils (we used orange sugar crystals)
Directions
On a parchment-lined baking sheet, place a single layer of kettle corn. Mix in pretzels, making sure you have a single layer.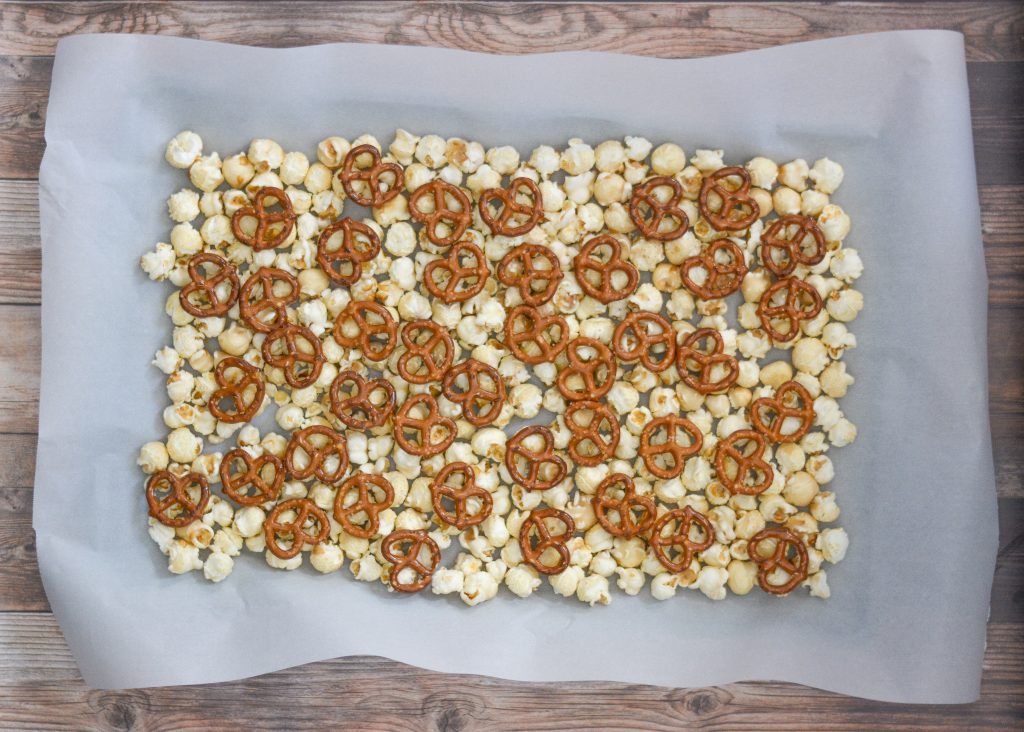 Place chocolates in a microwave safe bowl and heat for 30 seconds or less.  (Make sure not to overheat as the chocolate will get hard.)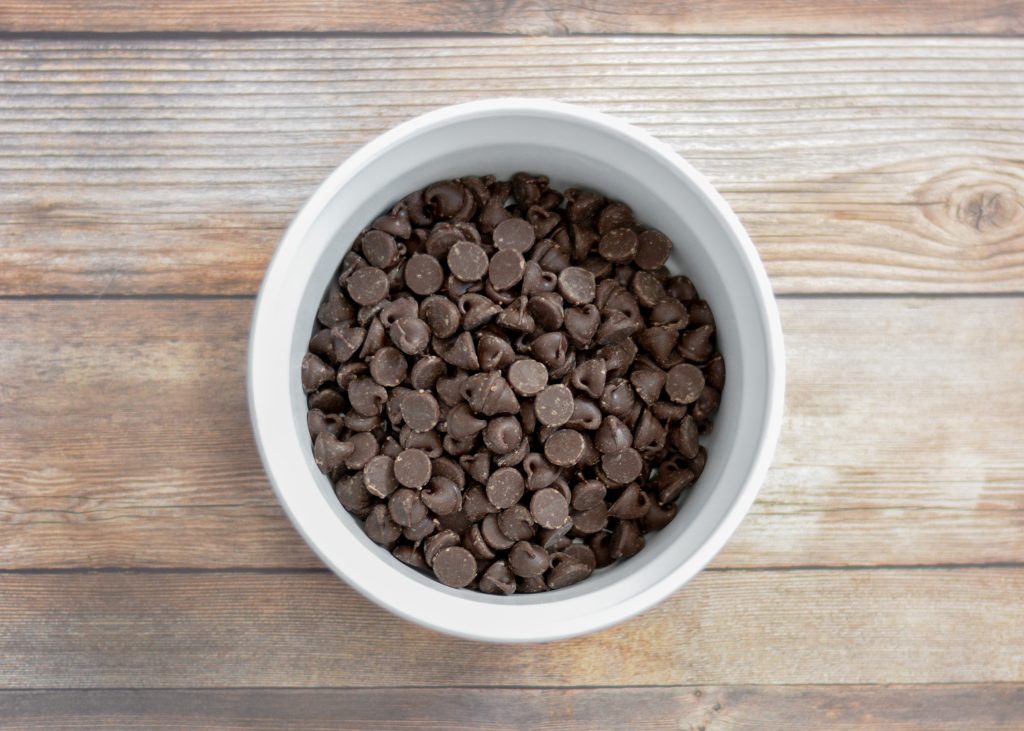 Transfer melted chocolates to piping bag or we you could use a Ziploc bags (with a corner snipped) like we did.  Drizzle kettle corn and pretzels with melted semisweet chocolate.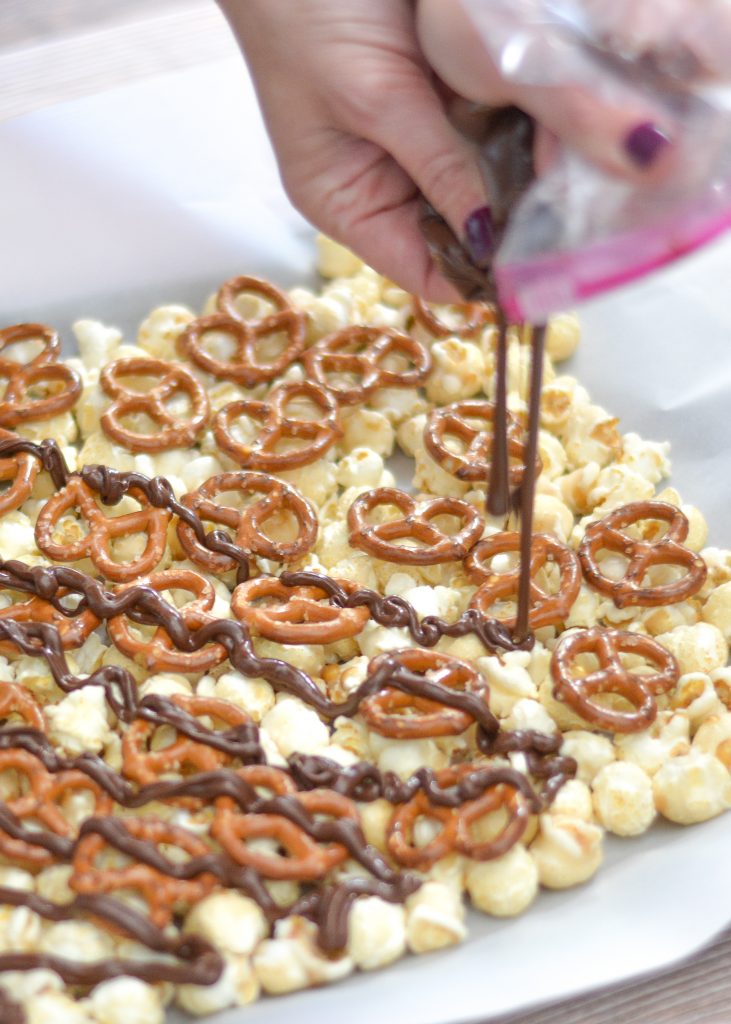 Top with candy corn and M&Ms (or Reese's Pieces) and drizzle with remaining melted chocolate.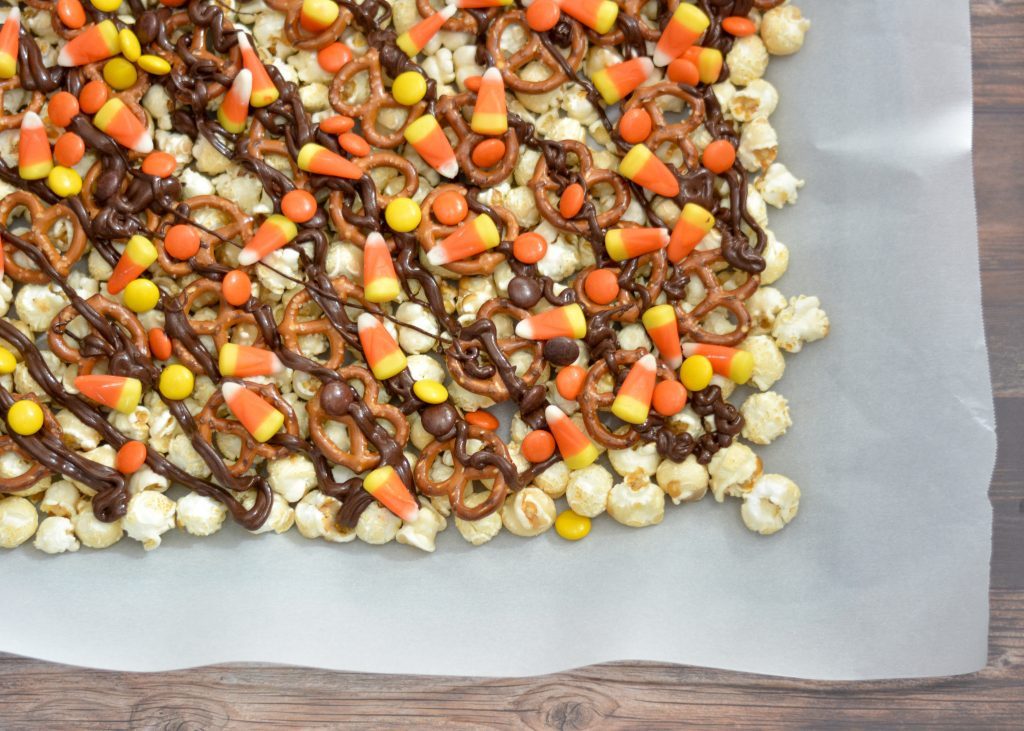 Finish by dusting with sprinkles and place in freezer or refrigerator until chocolate is firm (approximately 20 minutes). Once chocolate is firm, break into pieces and serve.
You can store Monster Munch in airtight container up to 3 days.
Now that we have done this recipe, we would actually put some of the chocolate on the parchment paper before we put the kettle corn down.  We think this would help keep it "glued" together better.
Happy munching!
xoxo,
Tiffany & Lindsey