Happy Monday, friends!  I hope all of you on the East Coast are safe and sound after Hurricane Matthew made its' way up the coast.  We had around 7 inches of rain fall here and the wind gusts maxed out at 25 mph, but we never lost power and had no damage to our home.  I know that is not the case for everyone, so I am praying for all impacted more severely.
I can't believe what I am about to say, but I think fall has FINALLY arrived.  For the first time yesterday, I was able to wear this plaid flannel shirt and not get overheated!  I bought this shirt a month or so ago.  I love a good button down shirt but I often struggle to find them long enough.  As soon as I saw the length of this one, I knew I had to get it.  Now that I know I love it, I'm sure I will be going back to get in blue and maybe the yellow one.  When I find something I love, I get it in every color possible.
Now, can we talk about these shoes?!?!  I will admit that before meeting Rudy, in my eyes, sneakers or tennis shoes were for working out but now I look for sneakers before I look for any other type of shoe.  I think I may have a problem.  These Superstar sneakers by Adidas are by far my favorite.  I debated on the color I should get and finally decided on the black/white combo.  I wear them all the time!  So much so that I now want the gold/white combo and the white/white comb…told you, I have a problem.  They do run big…I typically wear a 7 or 7 1/2 and I bought a 6 1/2 in these.
You can shop this look and similar items below.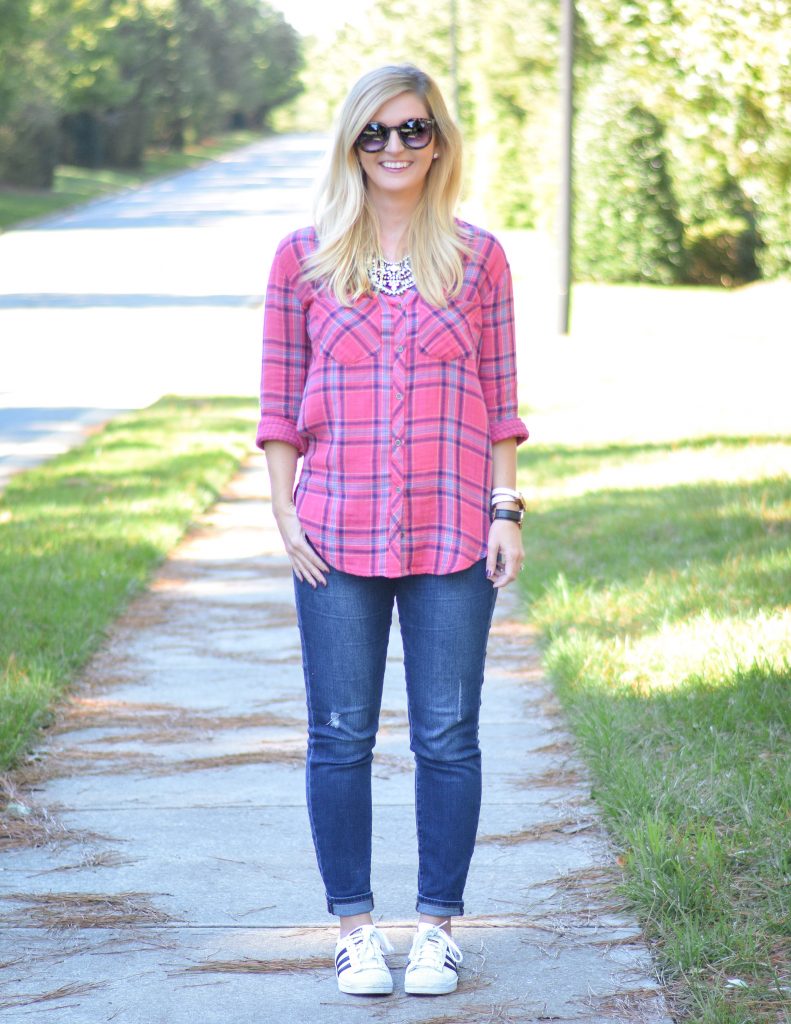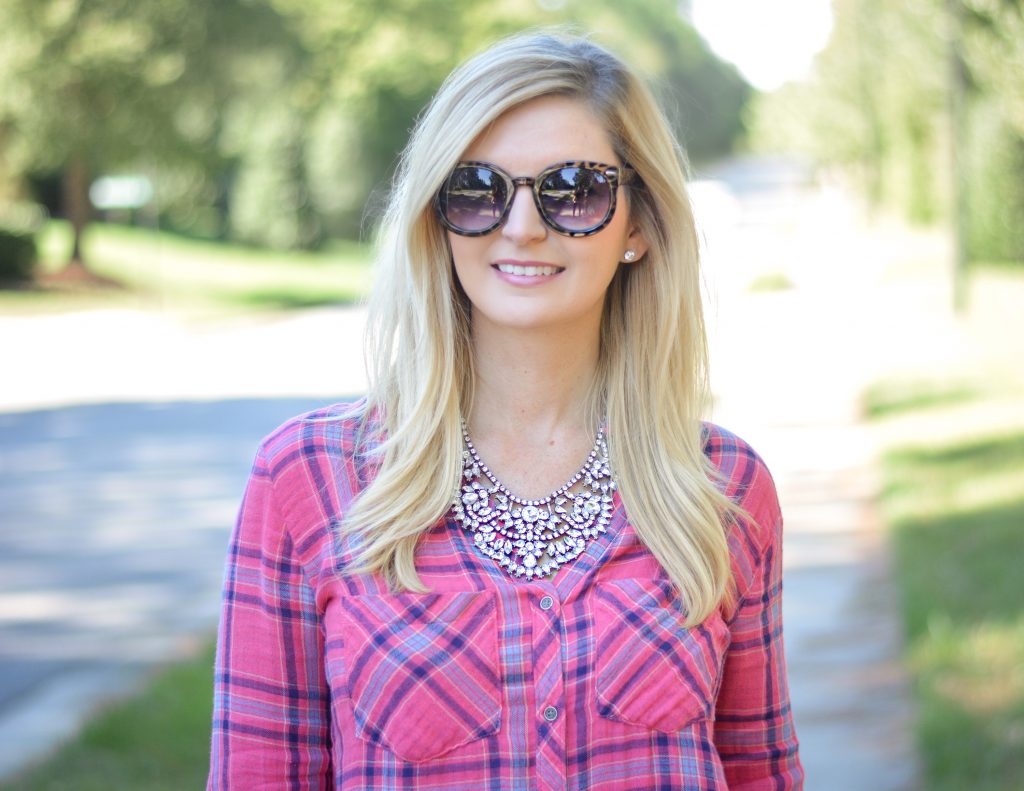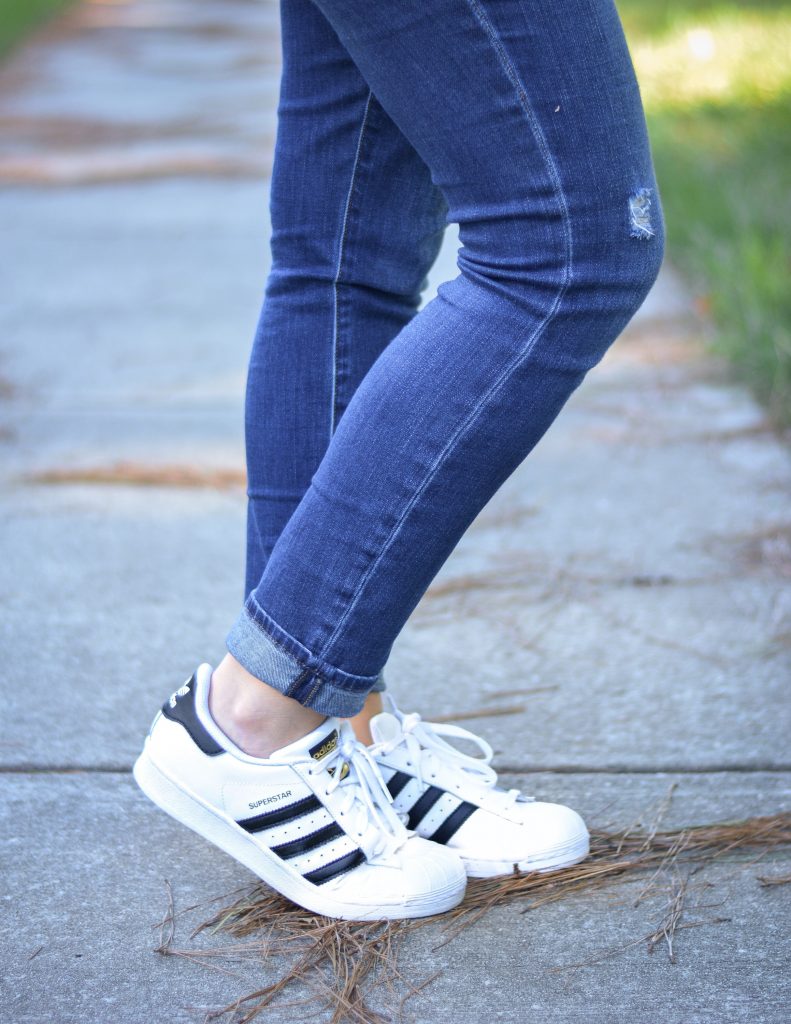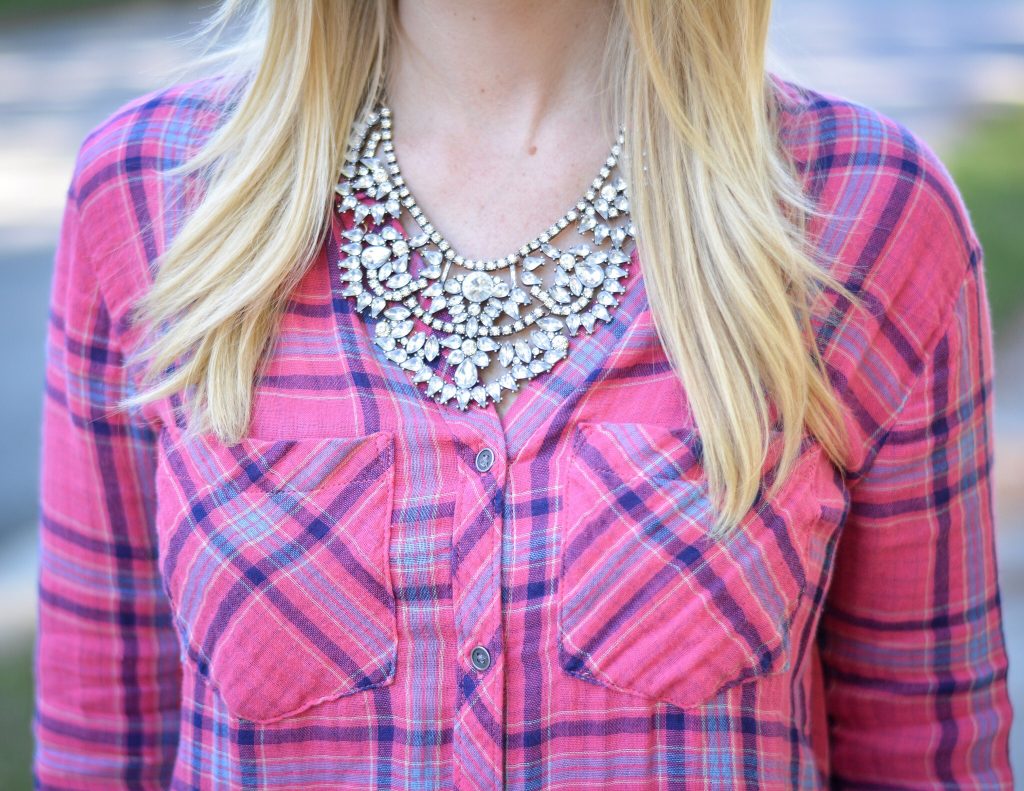 xoxo,
Tiffany