Happy Monday, friends!  Hope you all had a wonderful weekend.  We were rather busy but it was all fun stuff.  I drove to Charlotte on Friday afternoon to have some girl time with two of my friends…one of whom was visiting from St. Louis.  On Saturday, Rudy met me in Charlotte and we attended a wedding for another friend that night.  We went with another couple and I must say we had a great time…maybe a little too much fun for me!  I love when we get the chance to hang out with friends and "let our hair down."
Now, it's Monday and it is time to get back to reality.  Adulting can be exhausting sometimes but I guess we don't have a choice.
I must admit that this may be my new favorite outfit for fall.  I recently purchased this camouflage jacket from Nordstrom (it's no longer available, but I have link similar ones below).  You can actually button it up and wear it as a shirt, which I may try in the near future.  For this look, I paired the jacket with a girly, pleated sweater and love how the softness of the pleats work with the raw hem of the jacket.
I completed the look with a pair of neutral booties, a statement necklace and my new favorite sunnies (they are $16)!!
Note:  I purchased this sweater last year, but it is still available here.  I have also linked similar items below.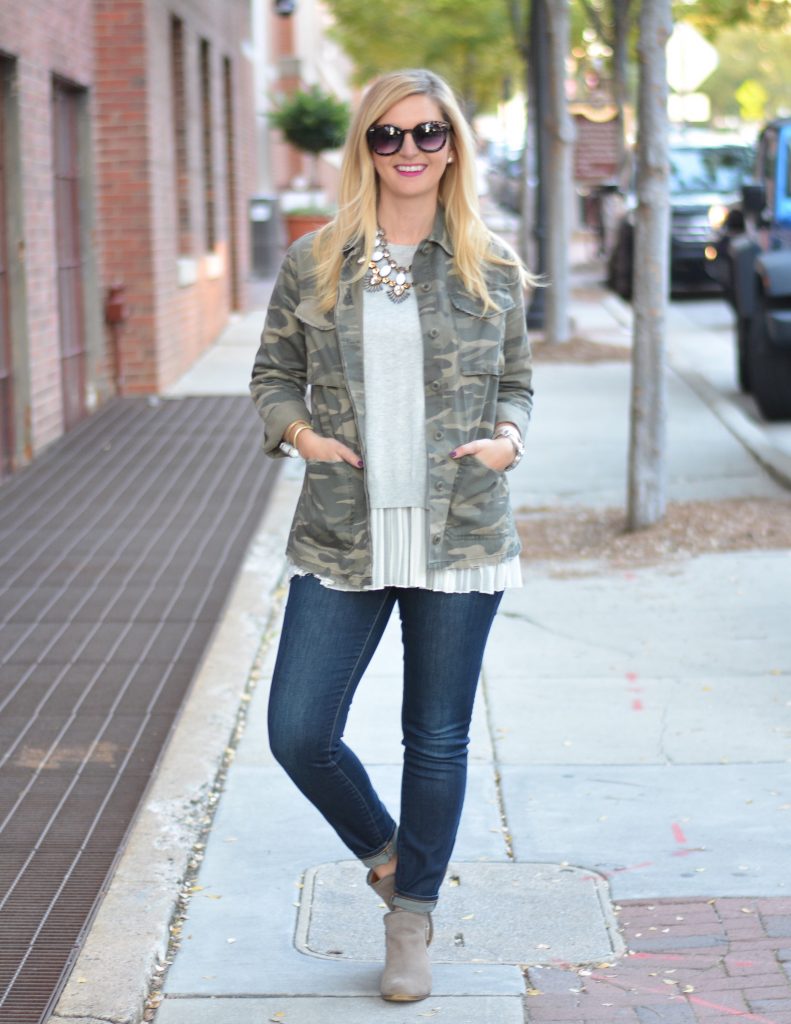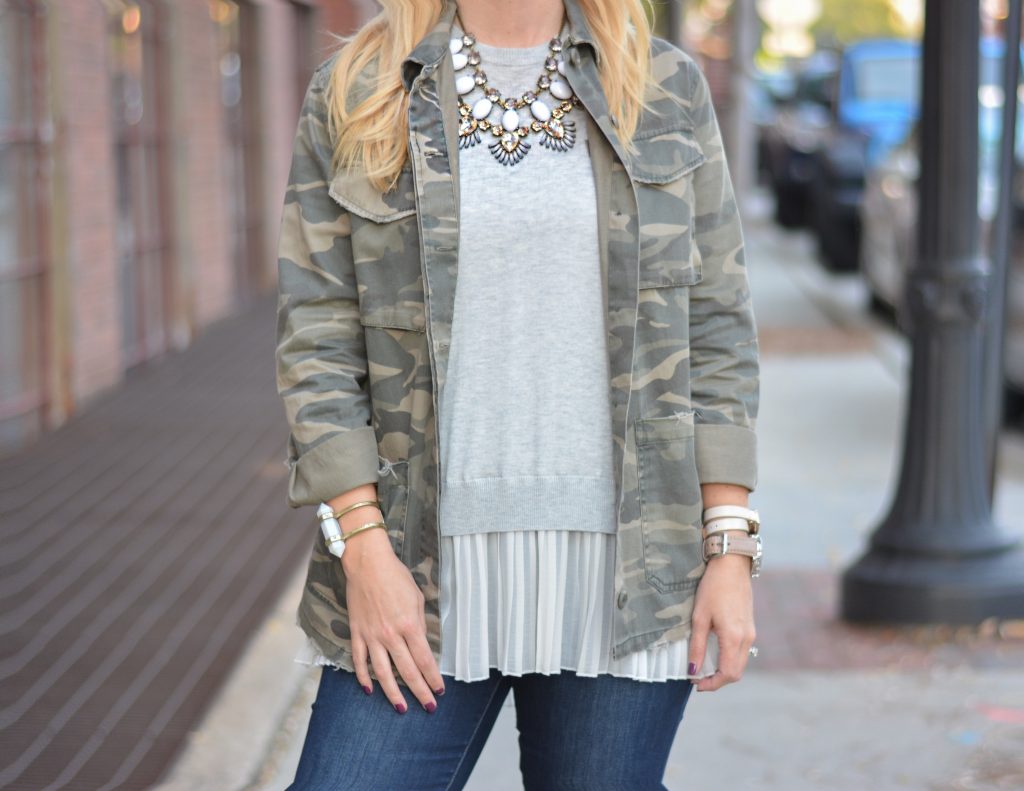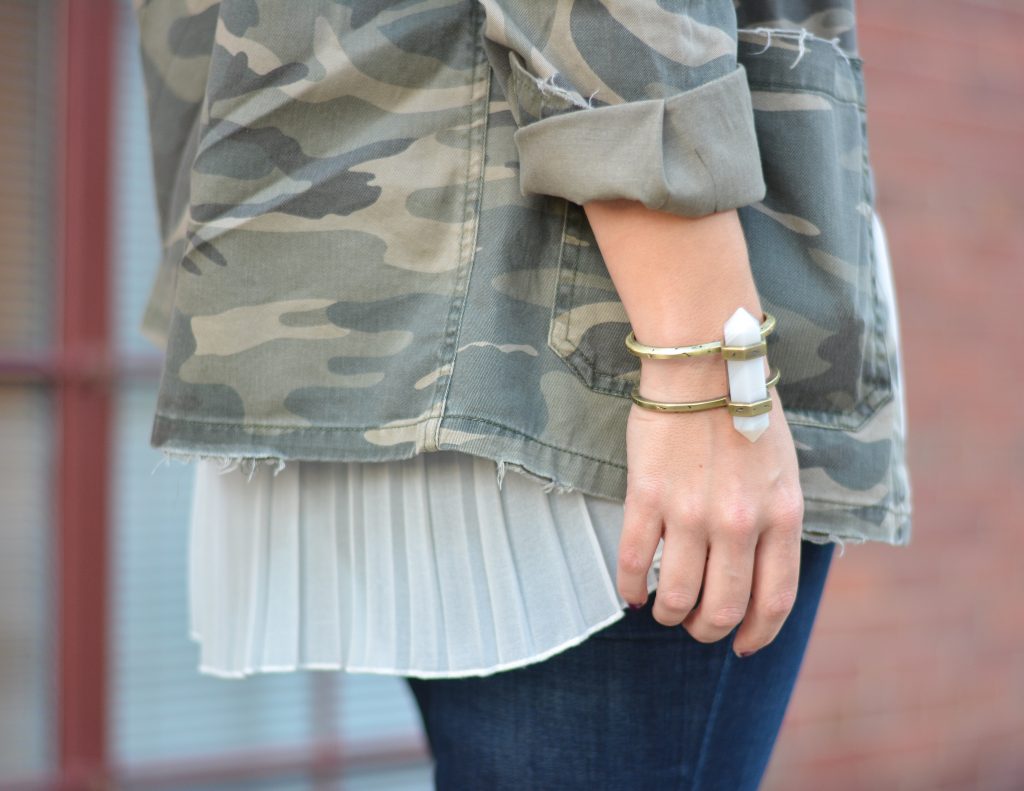 Hope you all have a wonderful week!
xoxo,
Tiffany