Good morning, everyone!
Hope you all had a nice weekend.  We spent all day Saturday relaxing snd then headed out to Dick's Sporting Goods to pick up some workout gear for David.  I had never realized that the store would also double as the perfect play space for Ryan.  Just might be taking him there on rainy days.  From the massive wall of shoes (Ryan loves shoes) to the bikes to the putting green to the heavy bags…it is pretty much a playground on steroids.
On Sunday, we headed to the Canes Carnival.  It is an annual event that helps the Carolina Hurricanes hockey fans amp up for the upcoming season.  Picture every single bounce house imaginable and a sea of food trucks.  The temperatures FINALLY dropped and it was a perfect morning. My brother, sister-in-law and our nieces joined us too.  Nothing makes me happier than seeing the three little cousins laugh and play together so it was a blast.
Now that it actually feels like fall weather is on its' way, outfit planning is becoming exciting.  I really enjoy the time of year when layers can be worn but aren't necessary.  Feminine peasant style tops are a great option for this time of year.  In fact, these blouses can be worn virtually all year round.   They can be worn with cutoff shorts in warmer months, distressed denim for transitioning into fall and then paired with a vest when winter arrives.  This particular tunic style top pictured below has some really pretty details like the sweet little buttons down the front and a bell sleeve.  I am typically not drawn to purple but I totally fell for this shade.  I chose to pair it with faded black legging style jeans and a long black scarf in order to add a bit of edge to the look.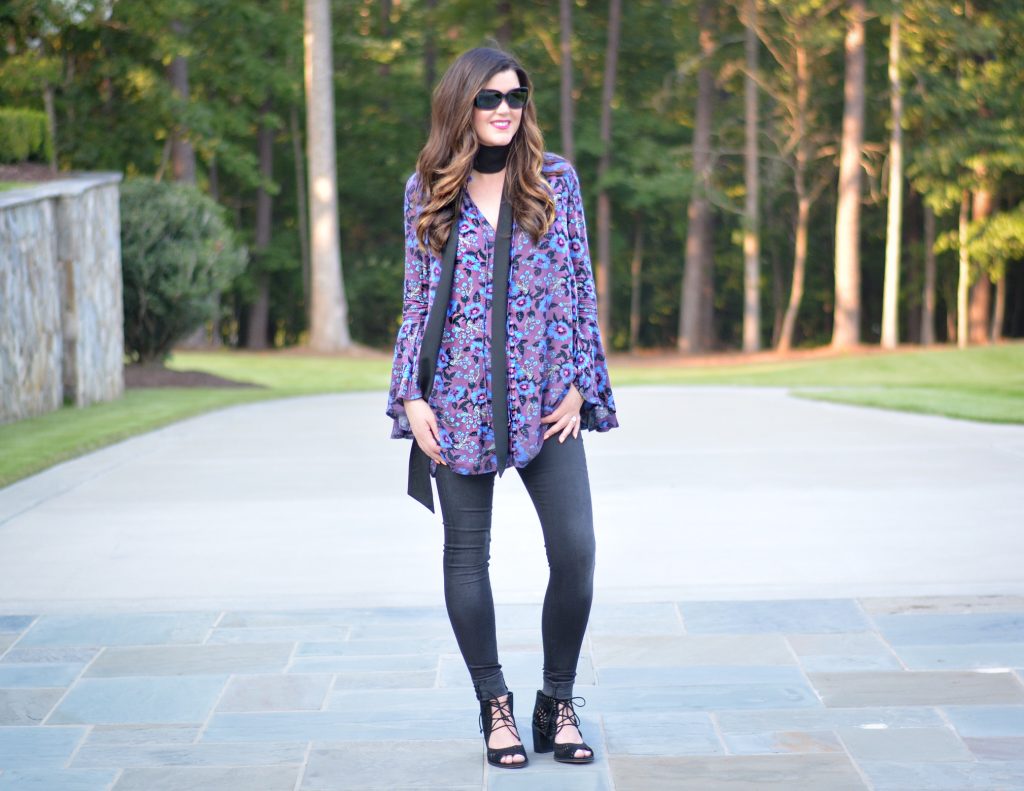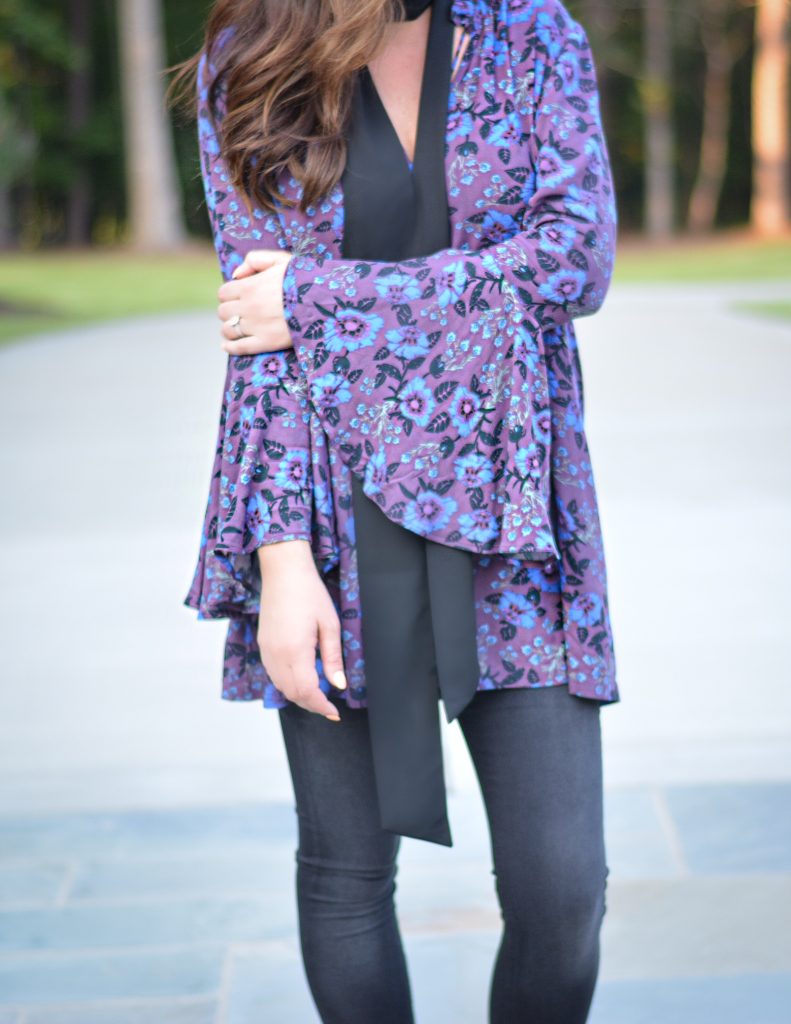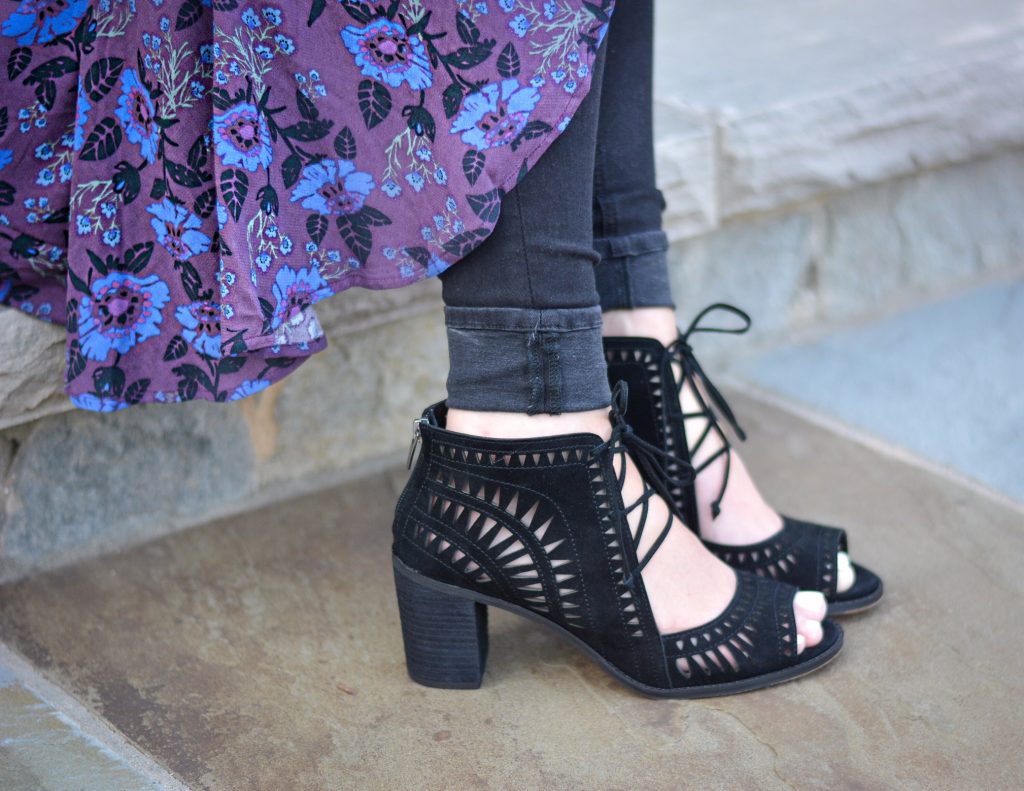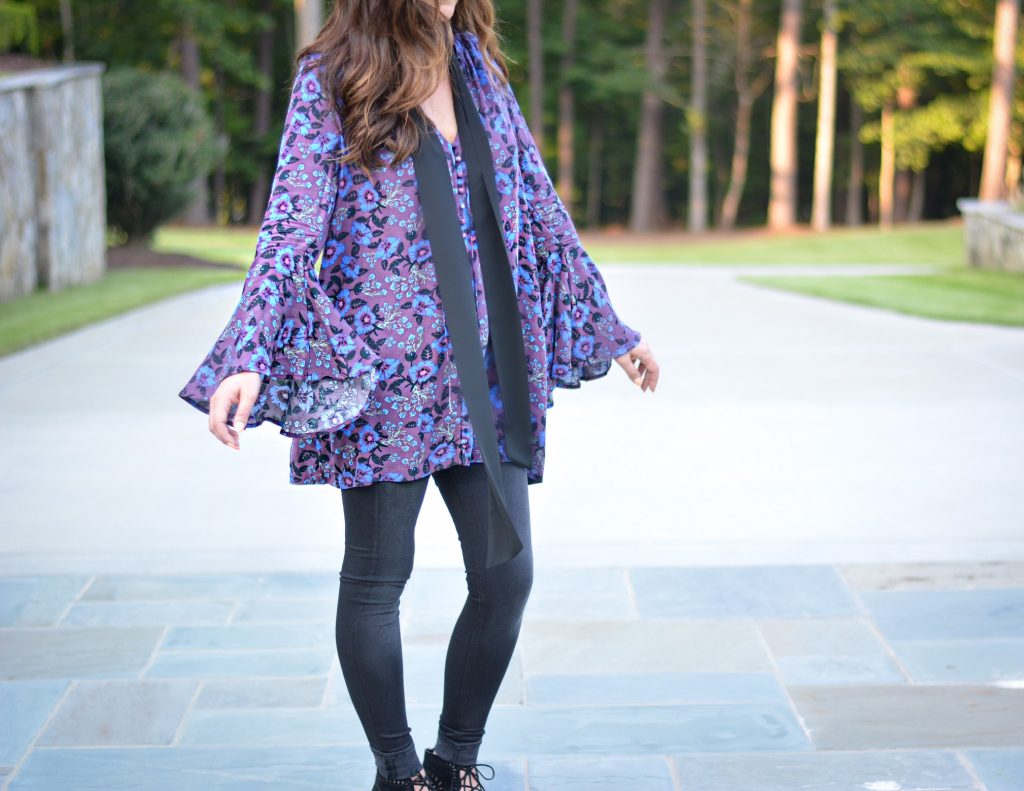 | SHOP THE LOOK BELOW |
xoxo
Lindsey