Happy National S'mores Day!  We look forward to this day all year because it provides us the perfect opportunity to try out a new s'mores recipe.  We have previously featured S'mores Gifts Jars and Easy Oven S'mores, so this year we hoped to find a completely different recipe.  When we found one for s'mores brownies and both of us were immediately dreaming about how delicious they sounded, our search was done.  S'mores and brownies combined?  It was a no-brainer.
S'mores Poke Brownies
Prep Time: 30 mins. |  Total Time: 2 hours 
Ingredients
1 box brownie mix
Amount of water, oil and eggs specified on brownie mix box
1 cup marshmallow spread
3 tbsp. water
6-12 oz. Hershey's syrup (We didn't end up measuring…just drizzled straight from container)
1-1 1/2 cups broken up graham crackers
2 cups mini marshmallows
Instructions
1. Preheat oven to 350°.  Grease 9×9 inch baking pan with cooking spray.
2. Make the brownies as directed on the side of the brownie box.  All them to cool for 30 minutes after baking.  Using the  handle end of a wooden spoon, make holes in brownies approximately 1 inch apart.  Don't forget to push the wooden dowel all the way to the bottom of the pan.
3.  In a small microwaveable bowl, heat the marshmallow spread (not the actual marshmallows) in microwave for approximately 30 seconds…or until melted.  Pour over brownies.  Let stand for 30 minutes.
4. Drizzle half of the chocolate syrup over the brownies.  Next, add graham cracker pieces and miniature marshmallows on top.  Set oven to broil.  Broil 4-6 inches from the marshmallows.  Removes brownies from oven as soon as marshmallows begin to brown.  Be careful because once marshmallows begin to brown, it will only be a matter of seconds before they burn!
5. Drizzle remaining chocolate syrup on top…gaze adoringly at your creation.
6.  Cut into squares and enjoy!  They are SO delicious.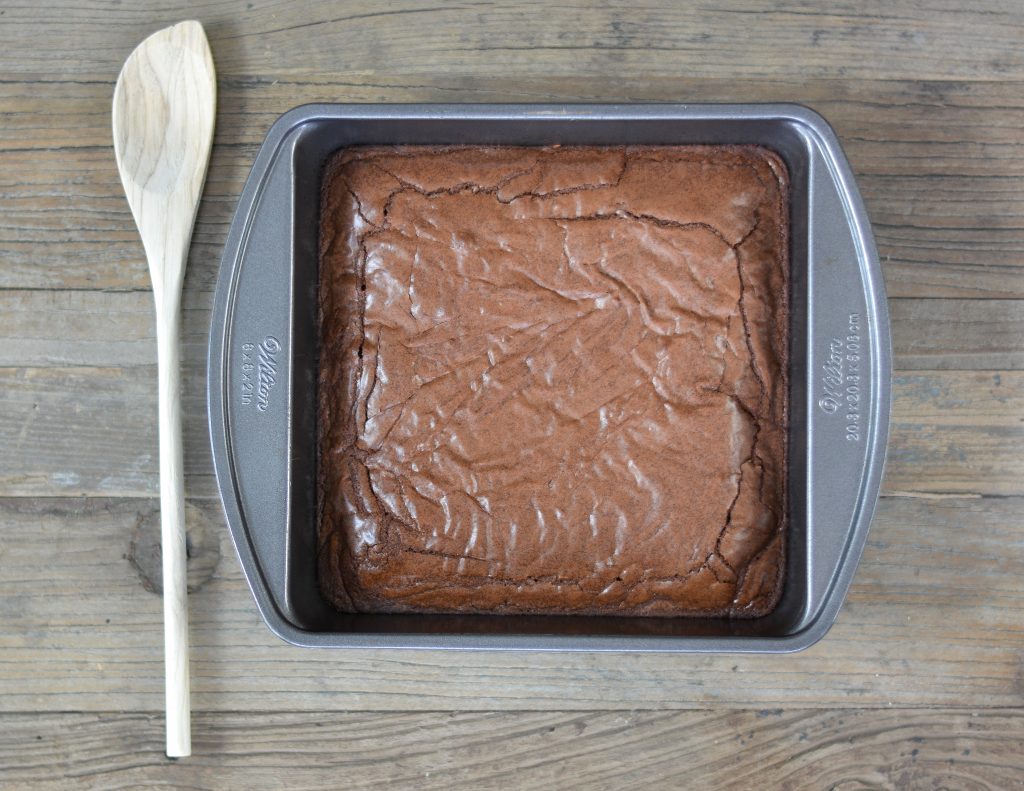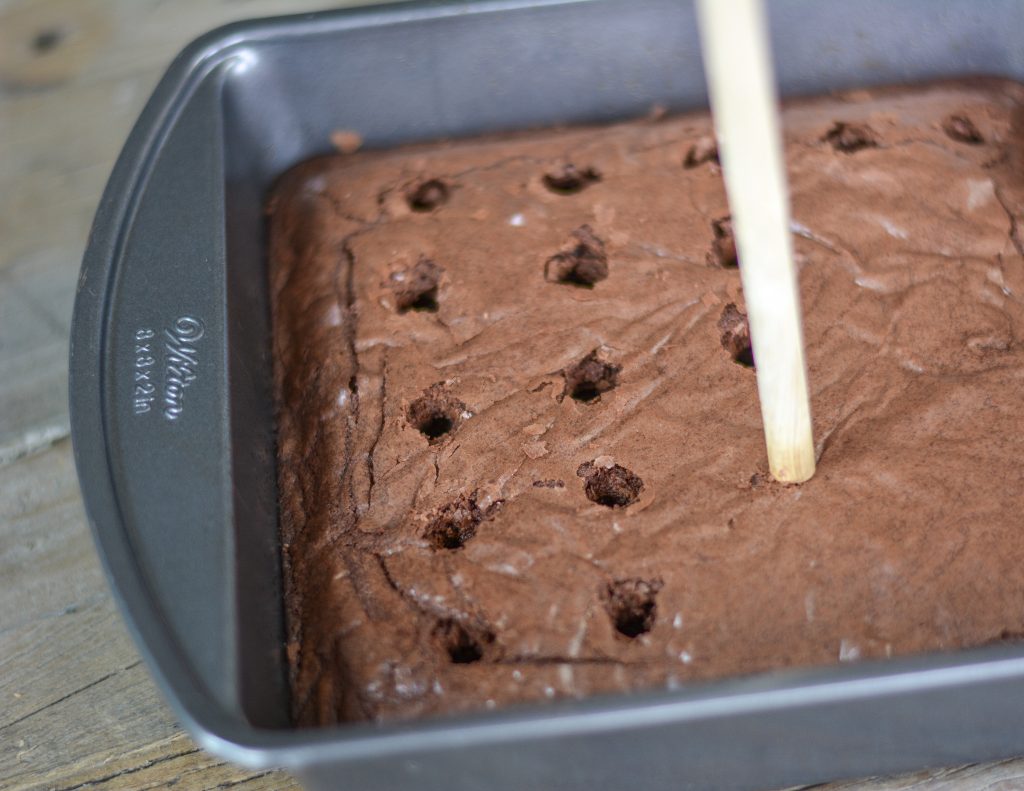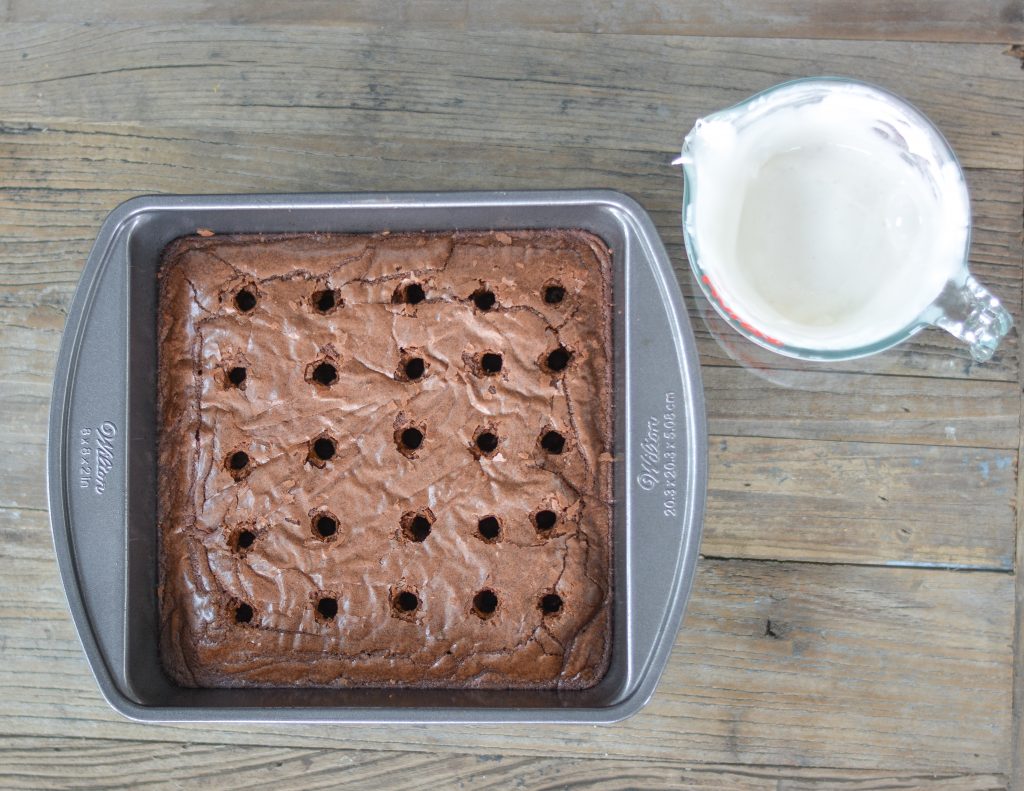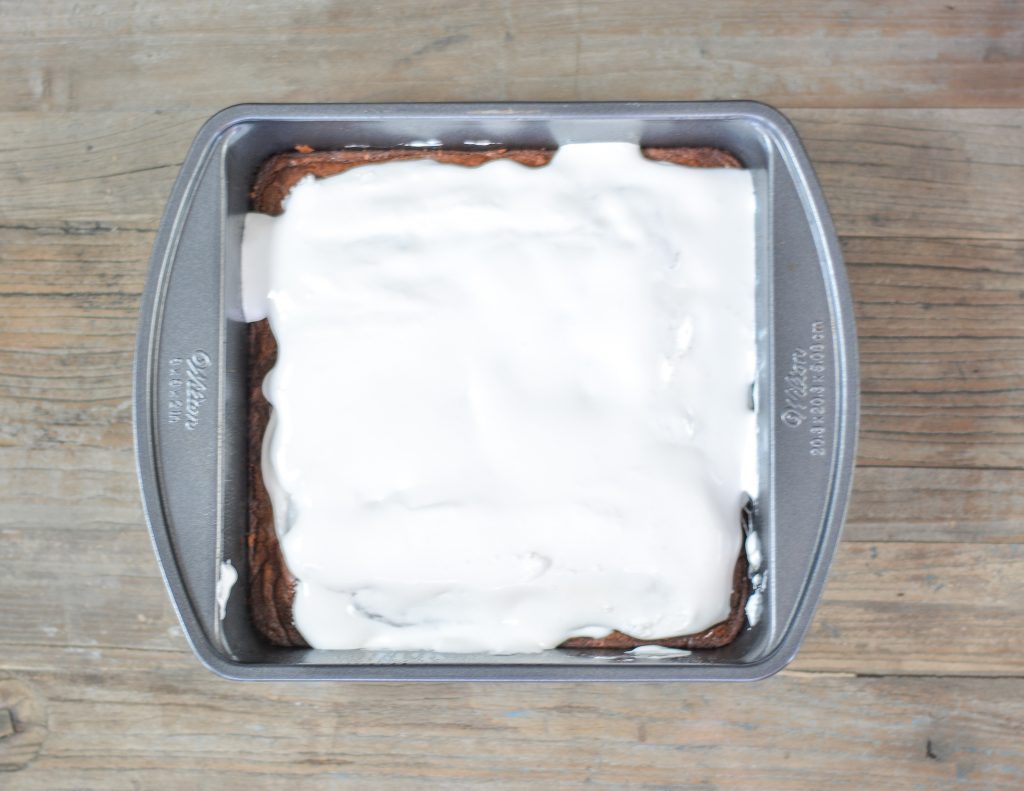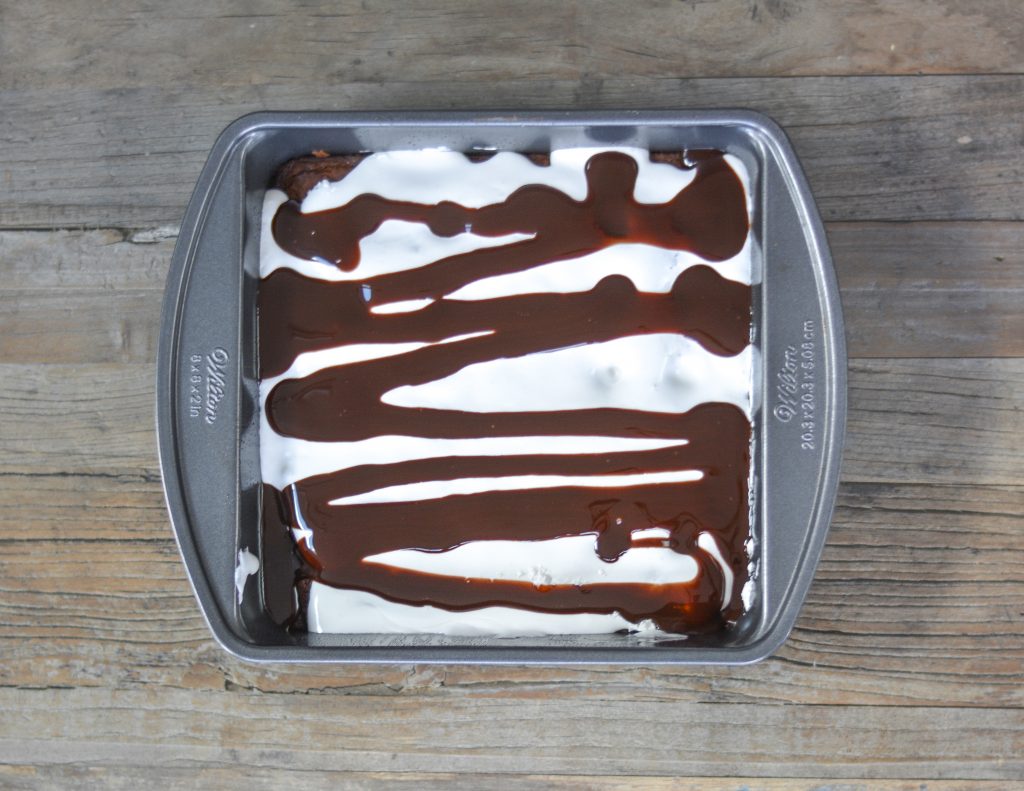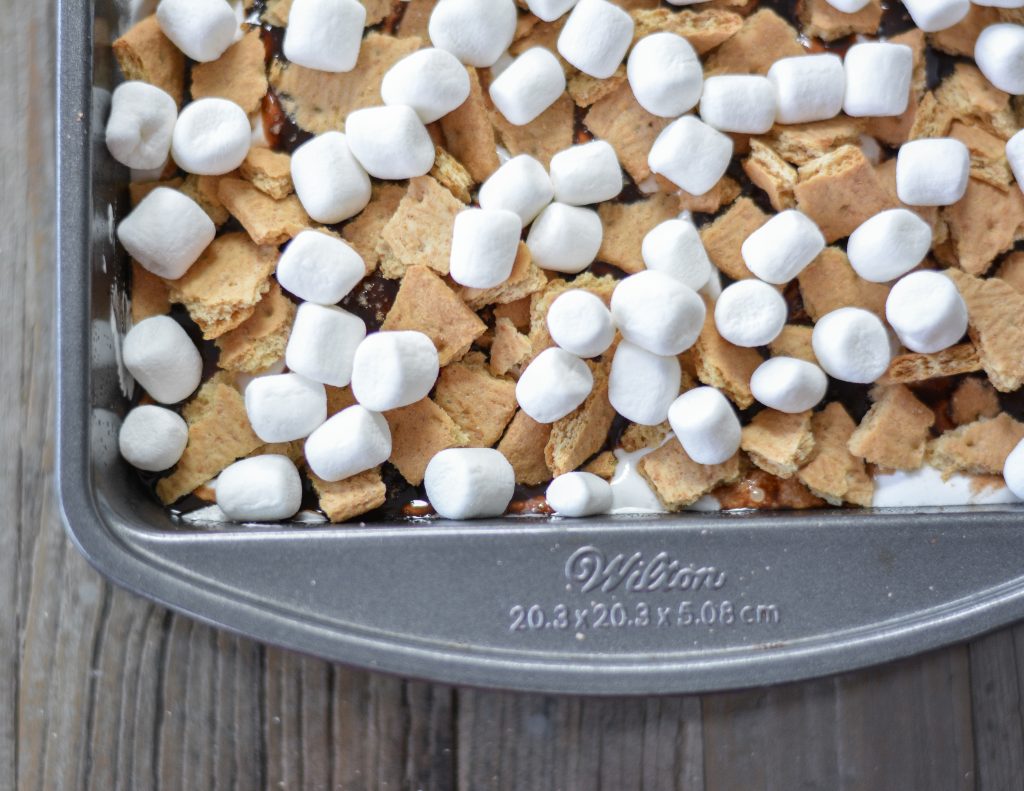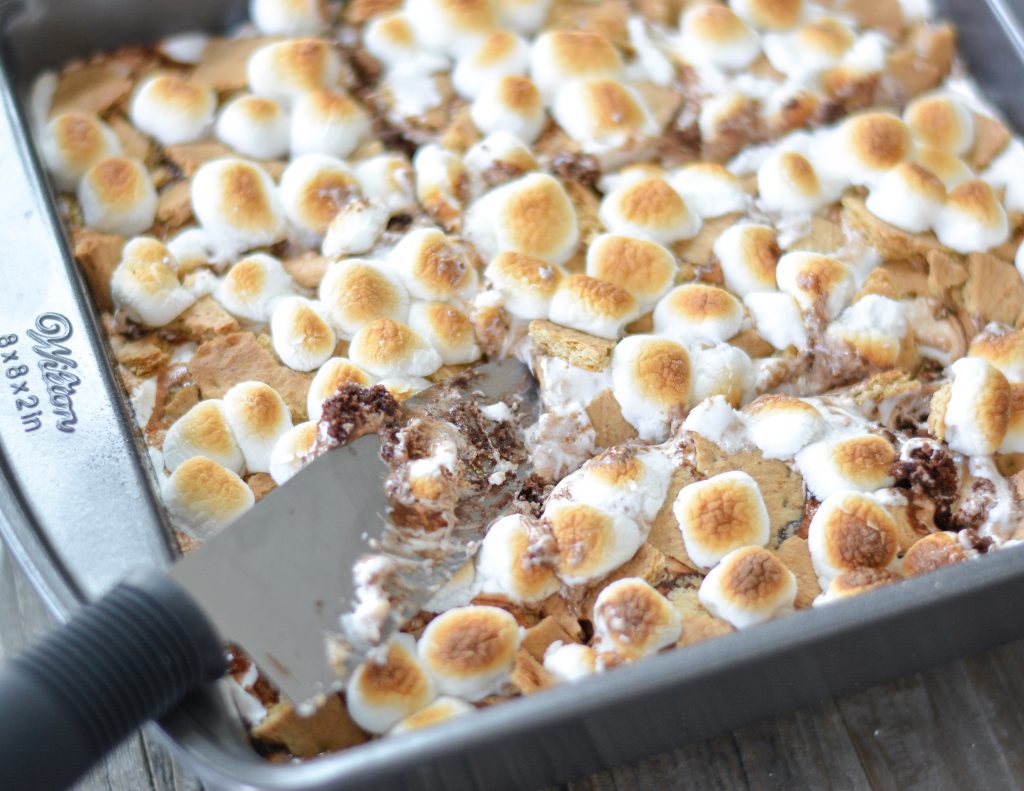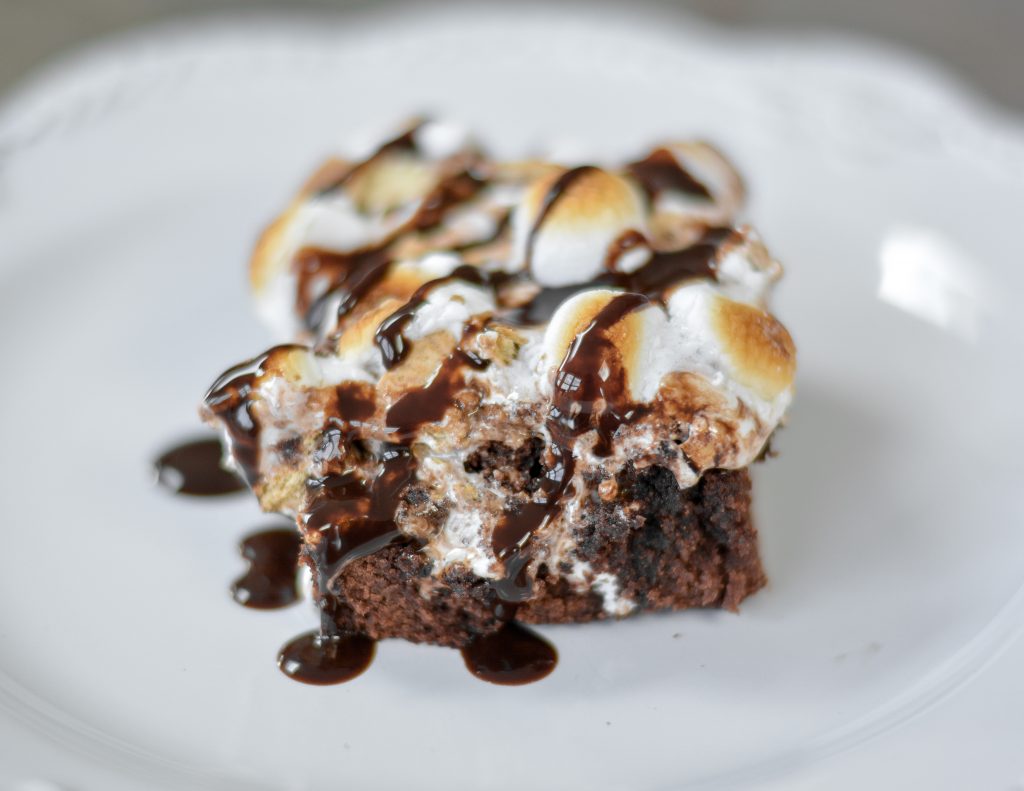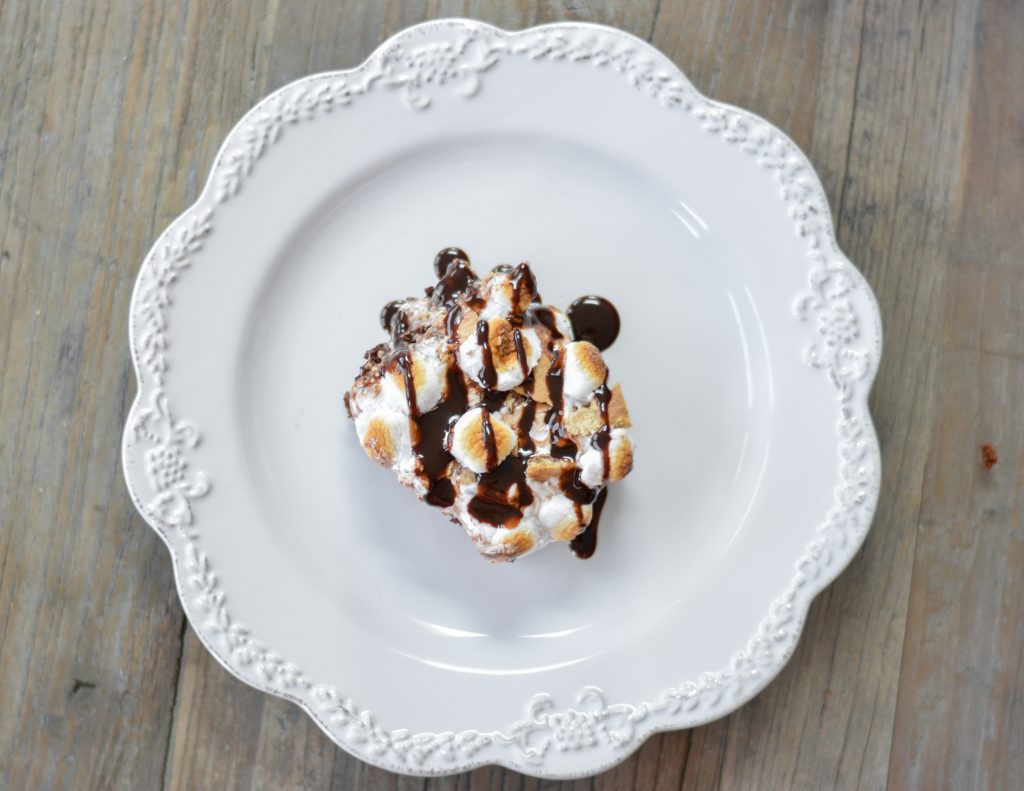 As always, we love to receive feedback so please let us know what you think if you try this recipe!
xoxo
Tiffany & Lindsey