Happy Hump Day!
Who is ready for fall???  I surely am…I am over the days of 90+ degree weather, the humidity and summer clothes.  I'm ready to layer!
During the Nordstrom Anniversary Sale, I purchased several items for fall including this hooded vest.   The soft grey color initially caught my eye but then I couldn't resist the the cute hood and oversized pockets.  I know I will style this many ways in the coming months.  For this look, I paired with a white shirt dress.  Yes, it is a dress but I could never wear it without something underneath…it's a little short for me.  (I actually styled a different color for summer here).
Since I have gained several pounds, my jeans don't really fit the way I like so I purchased this pair from Anthropologie the other day.  I told myself I wouldn't buy any pants as I am hopeful that I will be pregnant soon but I highly dislike all of my jeans right now.  These jeans are by Pilcro and if you have never purchased a pair of their pants, make sure you buy them tight as they will stretch a good bit.
Finally, can we talk about these boots?  I'm obsessed with the cutouts that show a little skin..I think it's a little sexy.  Plus the heel provides a little height without compromising comfort.  These are the perfect boots to transition into fall and they come in two other colors.
You can shop this look below.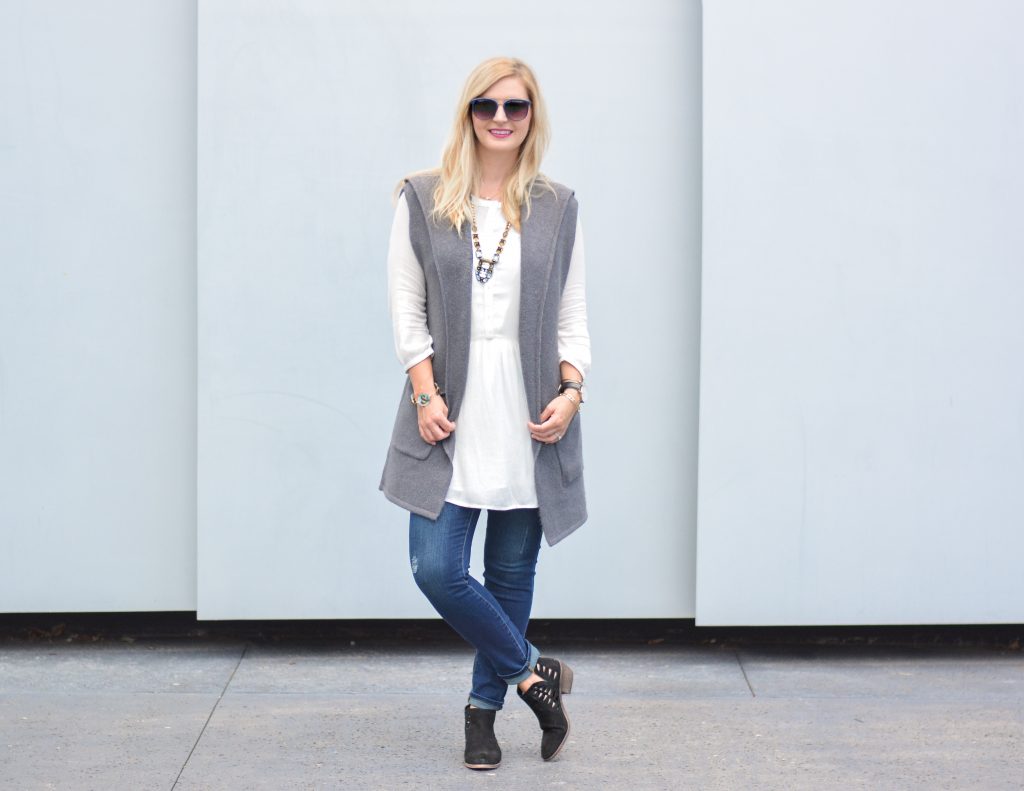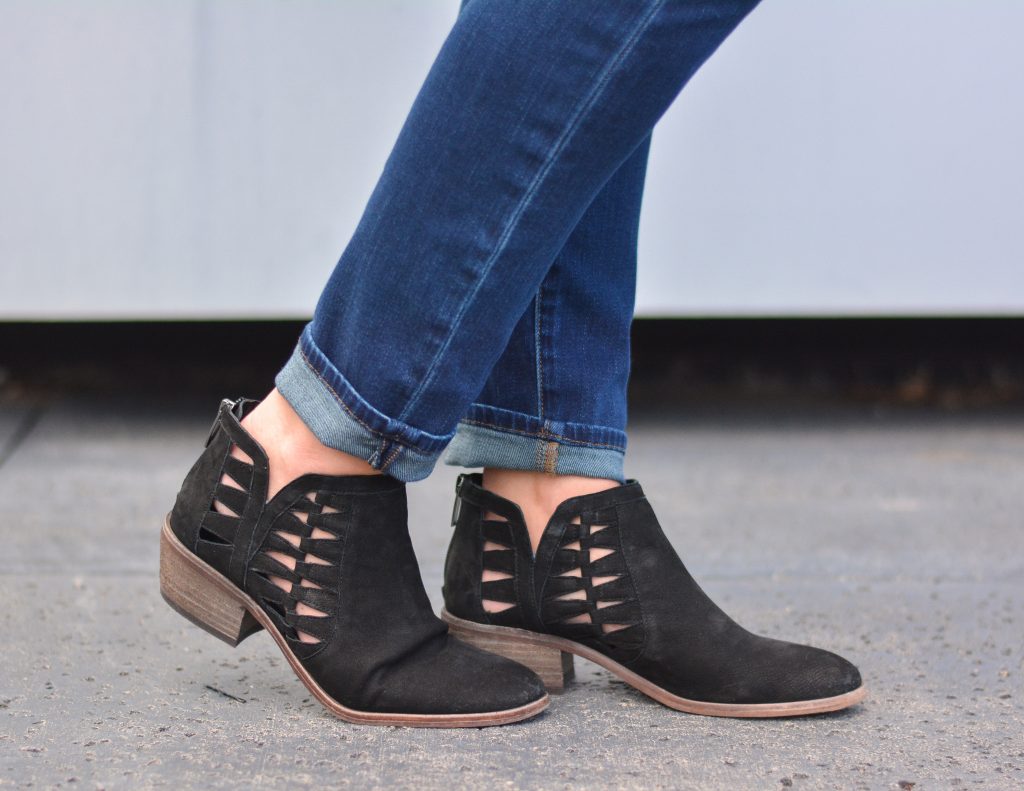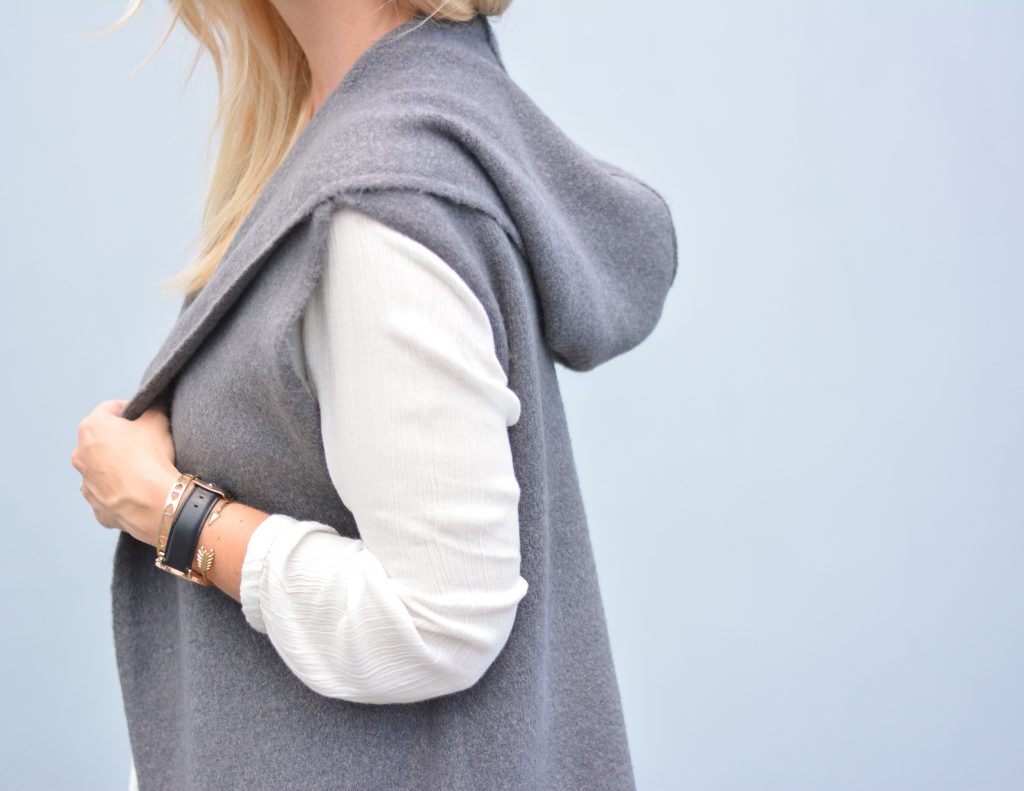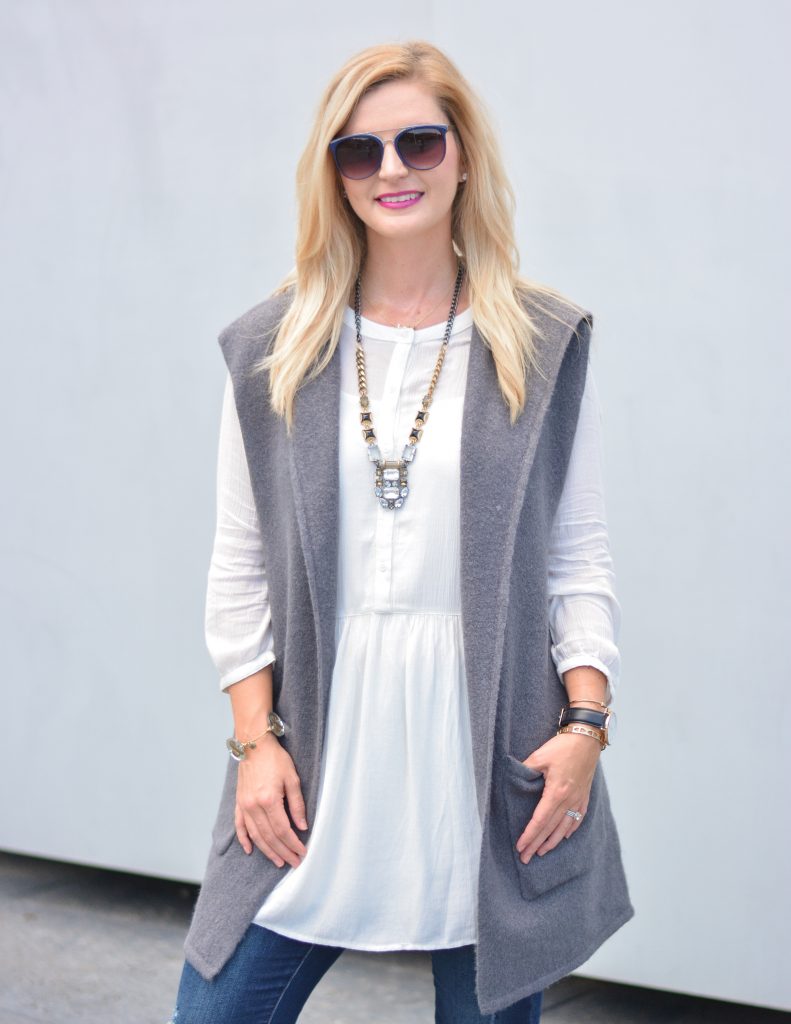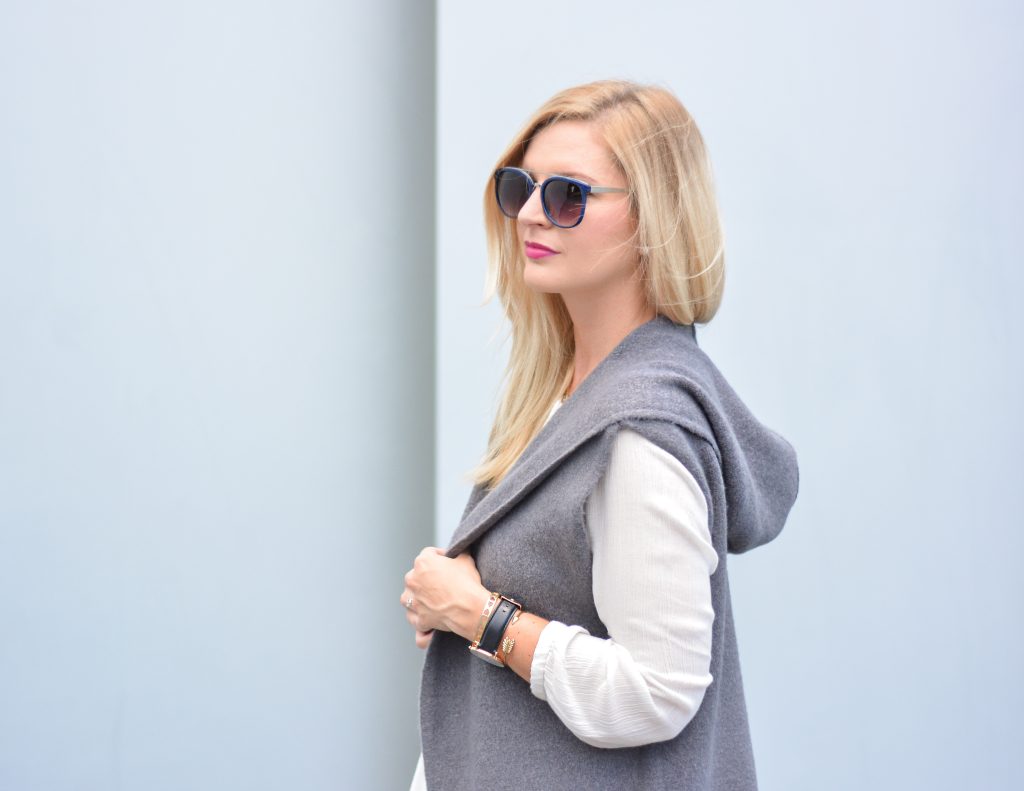 Hope you all have a wonderful day!
xoxo,
Tiffany