Good afternoon, everyone!  Sorry for the late post.  This morning didn't go quite as I had planned so I was unable to get this post published at my usual time.  Mornings around our house are fairly predictable these days and it's a beautiful thing…except when our schedule changes and it throws me into a teeny tiny tailspin.  I am learning to go with the flow but having a child has opened my eyes to the fact that I really enjoy control.
Moving on, let's talk about fun stuff before this turns into a therapy session…
Raise your hand if you are obsessed with anything off the shoulder?  For the record, I am frenetically waving my hand in the the air.  There is something so sweet and feminine about this trend yet at the same time, baring your shoulders is a little flirty at the same time.  I have a couple of off the shoulder tops and have found myself grabbing them out of my closet several times each week.  Because my arms have always been a major insecurity for me, I don't wear anything sleeveless…unless I layer.  Yes, it can be very hot in the summer months but that is exactly why I love the off the shoulder look!  It allows me to keep my arms covered while keeping me cooler than a traditional top.
Show Me You Mumu has been a favorite brand for quite some time.  Their pieces have a bohemian, feminine vibe and the prints they offer are insanely beautiful.  One piece that they sell that is exceptionally gorgeous is the Hacienda dress.  Not only can it be worn as an off the shoulder dress but it can also be worn as a strapless dress!  Pretty great, right?  Not only is it versatile, it is offered in a ton of prints as well as a few solids.  I will link several of my favorites below.  I would say the the dress runs true to size.  I am wearing an XL and it works perfectly for me because of my large chest and the fact that I didn't want it to cling to my body.  (Typically, I wear a Large but will often size up with dresses.)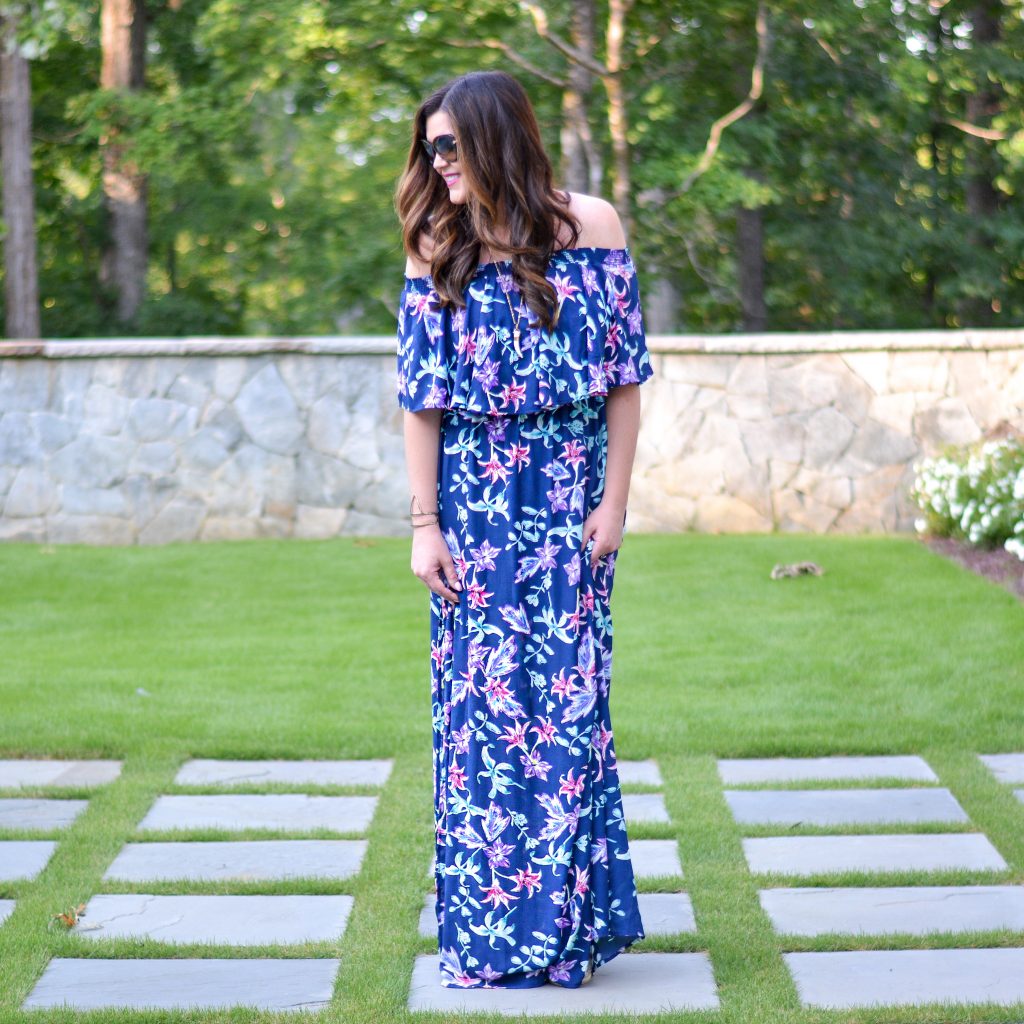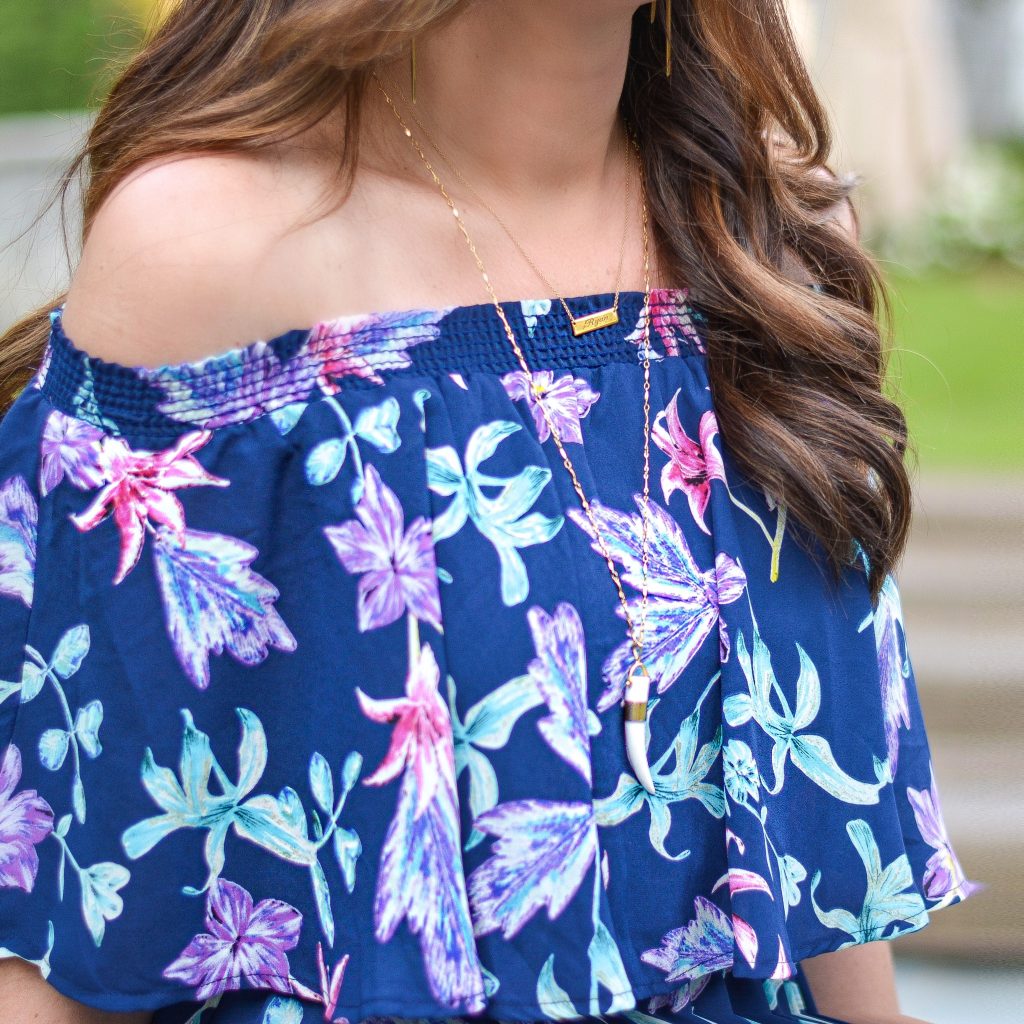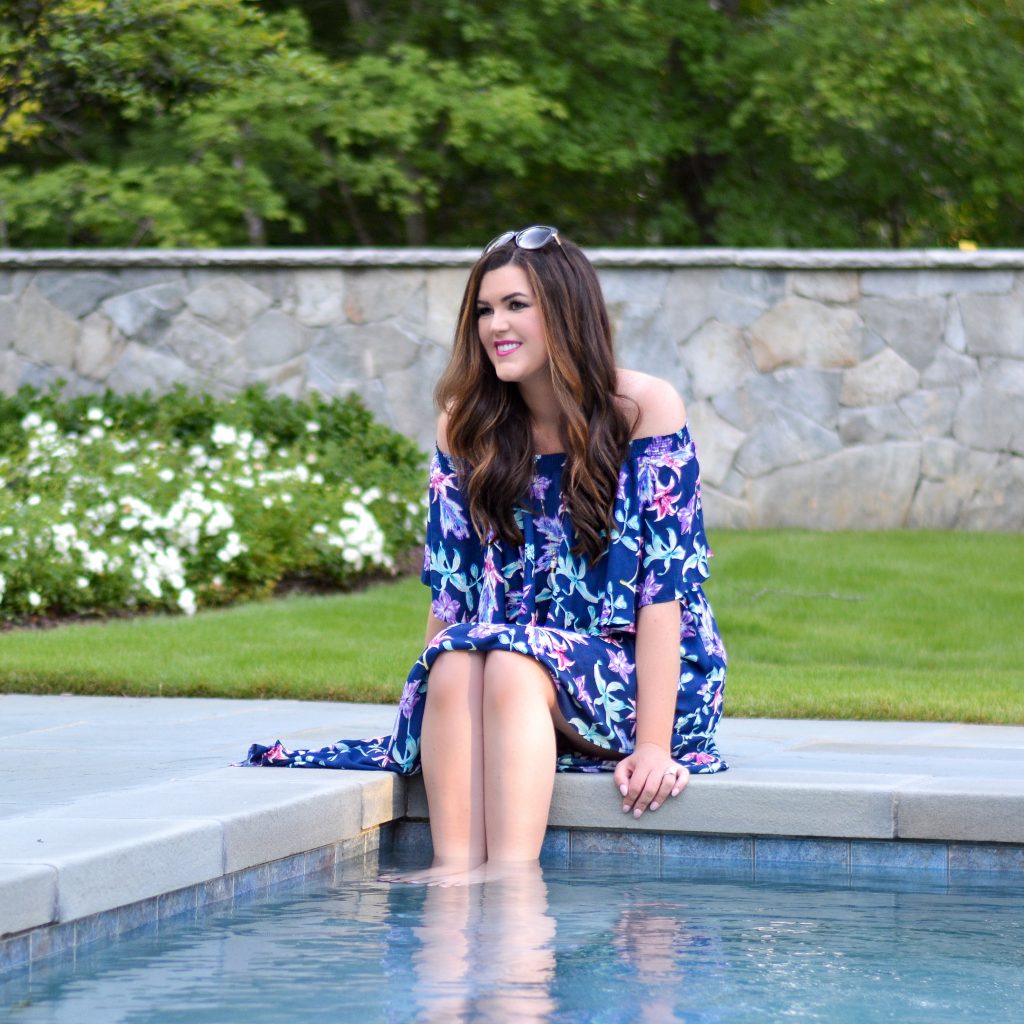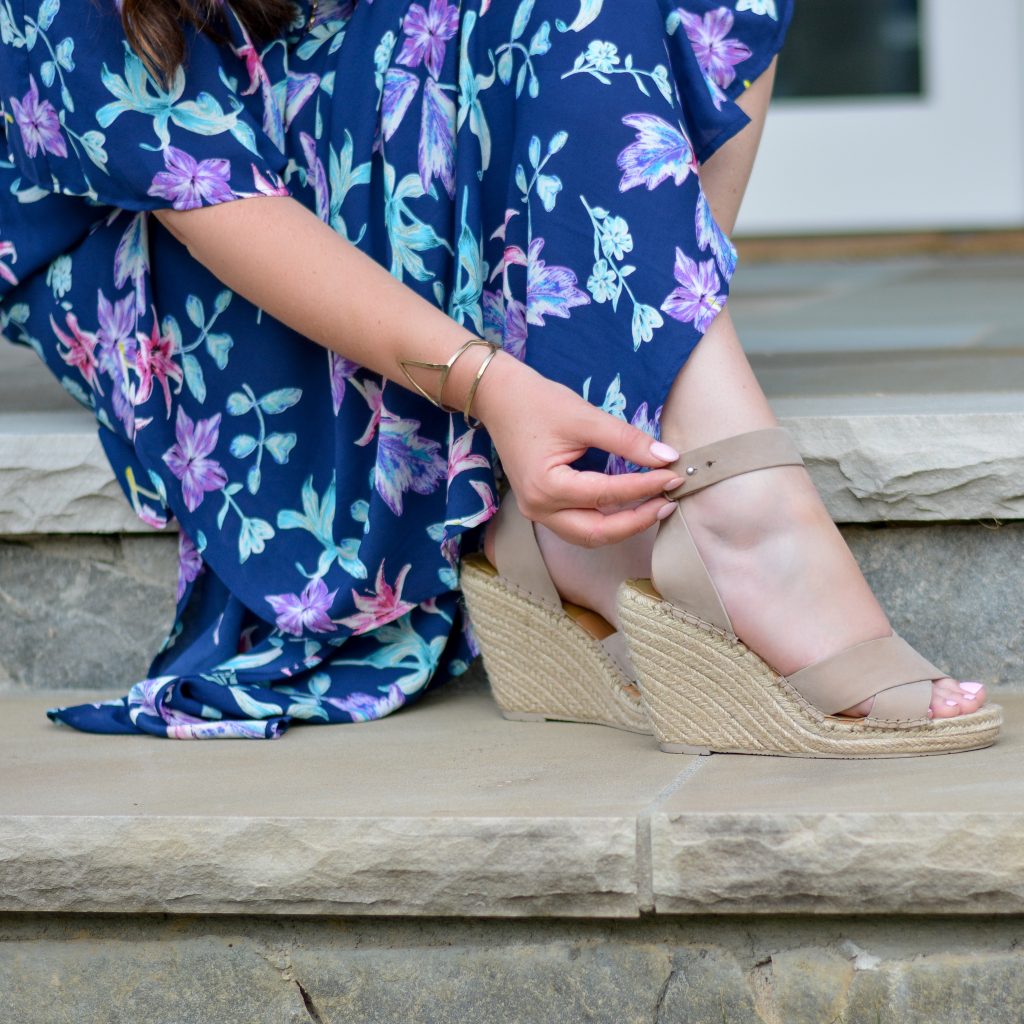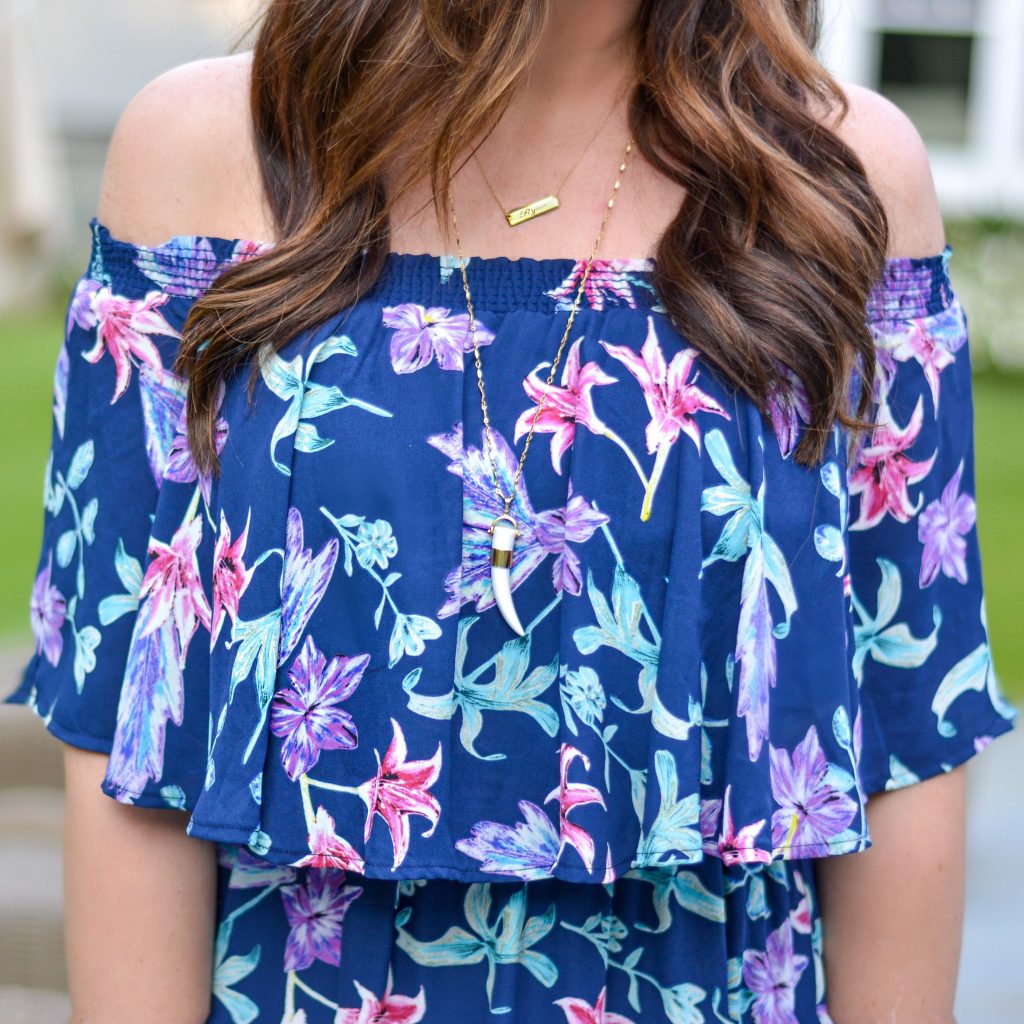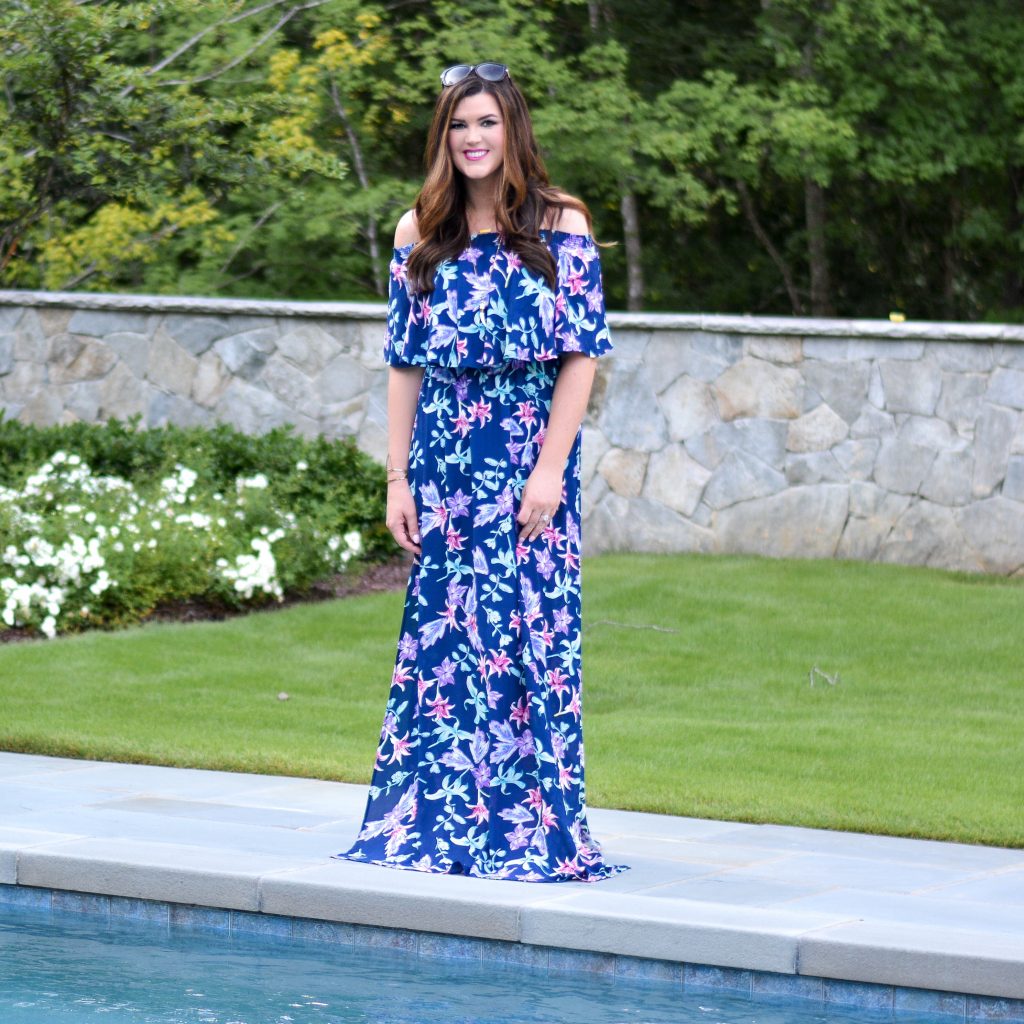 | SHOP THE LOOK BELOW |
xoxo
Lindsey