Now that it is beginning to feel like summer, we can't help but think about outdoor entertaining.  We both LOVE to host get togethers.  It is the perfect opportunity to experiment with fun ideas whether it be a craft or a recipe that we had been anxious to try.  Often times, the tiniest special details can make the biggest impact on guests.  We featured this post last year in which we made various infused waters so we thought making infused ice cubes would be a fun idea this time around!  We are not unaware of the fact that a super detailed explanation is not necessary with such simple idea so we will keep these steps very basic…
You will need… 
*These are specific amounts to yield 12 individuals cubes
1 Lemon
1 Strawberry
2 Sprigs of mint
9 blueberries
Mini muffin tray
Instructions
1.  Slice lemon into thin rounds and then cut each round in half and then place aside.  Cut strawberry into small pieces and set aside. Pull apart leaves of mint and place aside.  Wash blueberries and place aside.
2.  Decide if you want to keep each ice cube with one flavor or if you want to combine flavors.  For example, you can add strawberry pieces in with mint leaves.  Begin placing desired pieces in your mini muffin tray.  (We opted to place one slice of lemon per lemon cube because it looks so pretty that way but you can also double up on the pieces if you want more flavor.)
3.  Now all you need to do is add water and place in the freezer for a few hours.
4.  After frozen, pull the cubes form the fridge and allow them to sit for a minute before attempting to remove them from the tray.  We just gently skimmed a knife around the edges to get them out.  If you replacing on using all of the cubes in the tray at once, you can turn the tray upside down and shake the cubes out.
5. Pop those cuties into drinks and enjoy!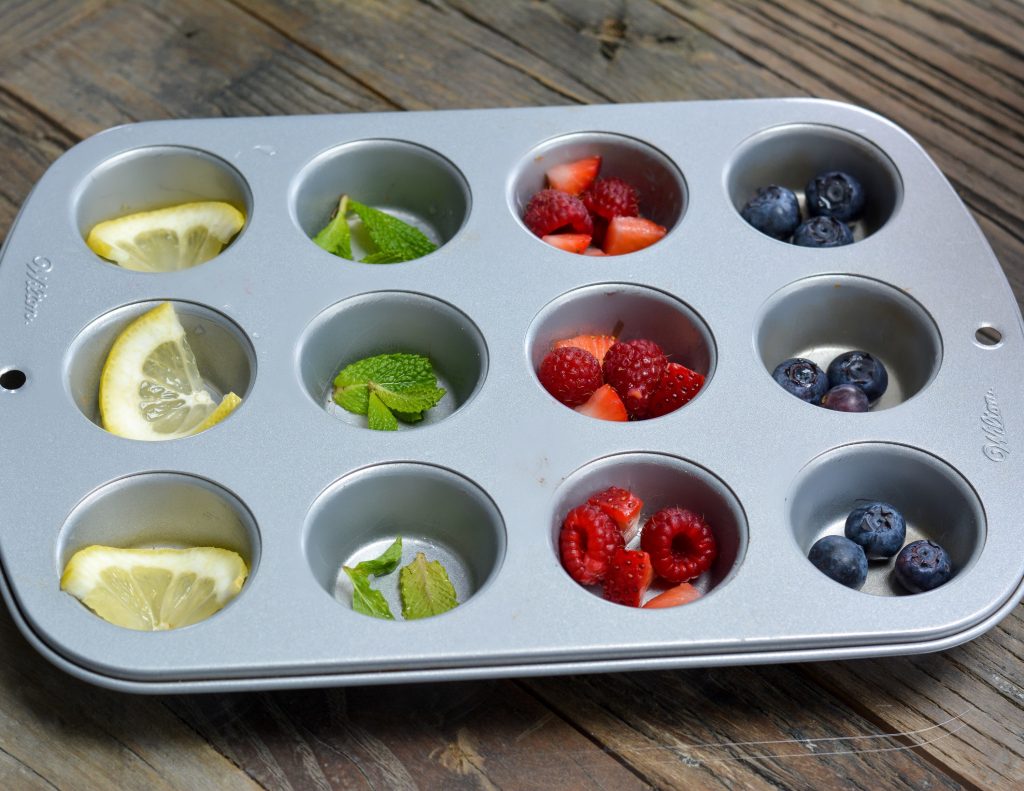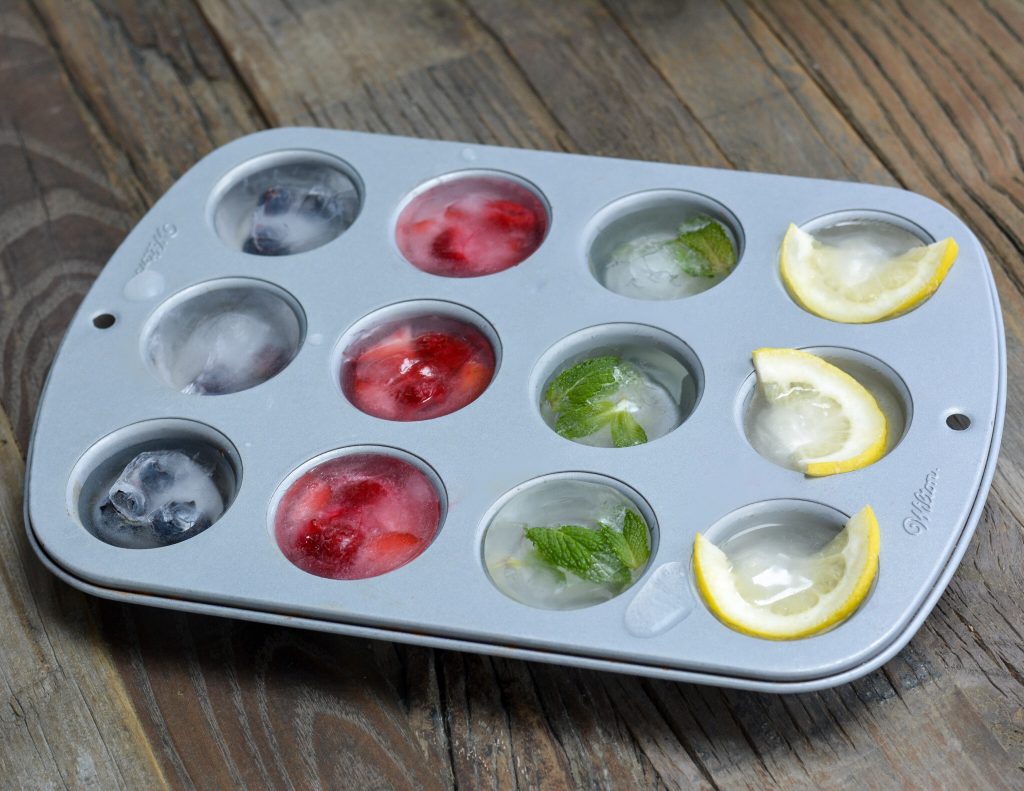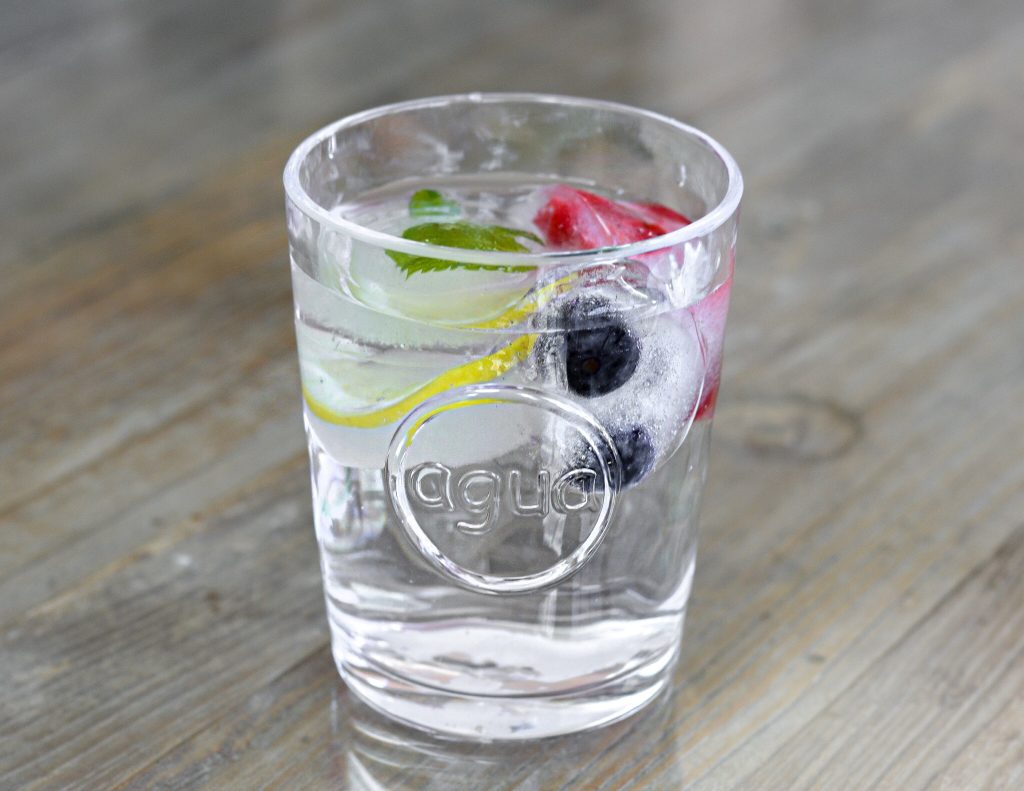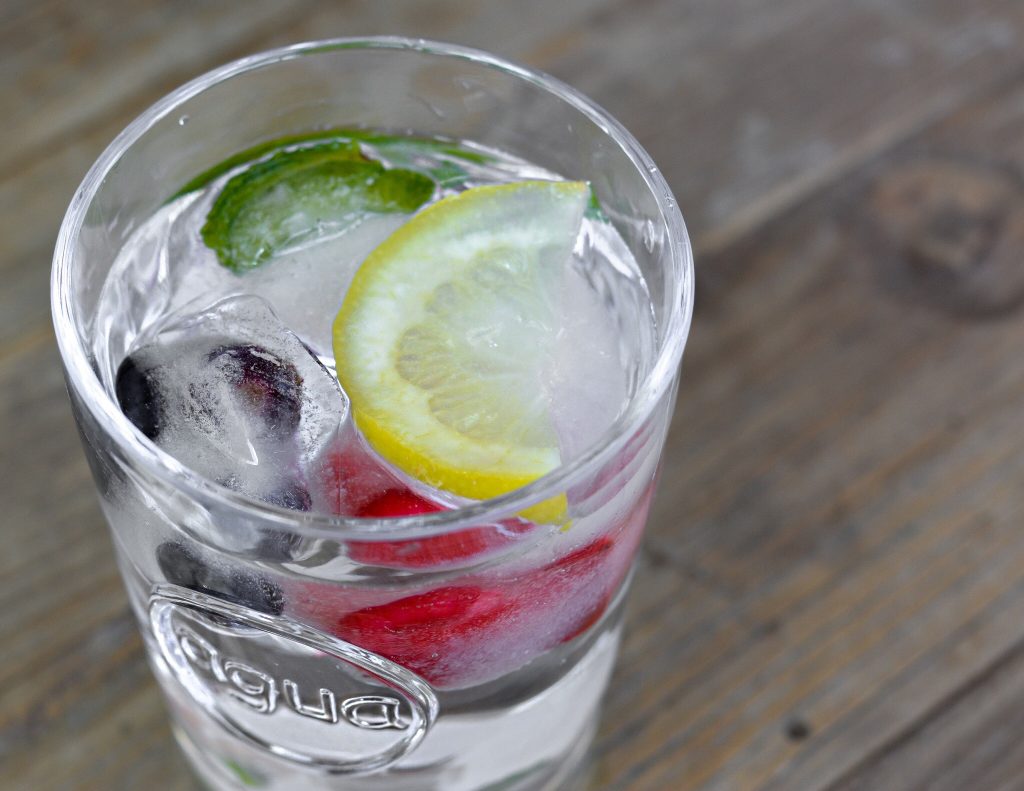 Have fun creating delicious flavors that go together!  We enjoyed a glass with just lemon, one with lemons and strawberries, another mint and strawberry and then a a glass with all of the flavors.  So refreshing and the fact that the flavor becomes increasingly intense as the cubes melts makes it even better.
Here are some adorable water glass options (including the ones we used which are a great plastic option from Target!)
xoxo
Tiffany & Lindsey