Happy Monday!  Hope you had a great weekend.  Our weekend was super busy, which made it go by way too fast.  I have so many things to do this week in preparation for a wedding that I am in this weekend, so I'm sure the week is going to fly by as well.
Last week I shared this exact same shirt in white.  Yes, I am one of those girls who buys the same item in multiple colors especially when that item is a tee.  I am all about comfort on the weekends and I have a hard time finding t-shirts that fit the way I want.  I like my shirts to be a little long and flow away from the body so, for me, this tee is the perfect fit.  Plus, the pleats and blush color each add the perfect touch of "girly".
The only downfall…it doesn't come in more colors!
(shop look below)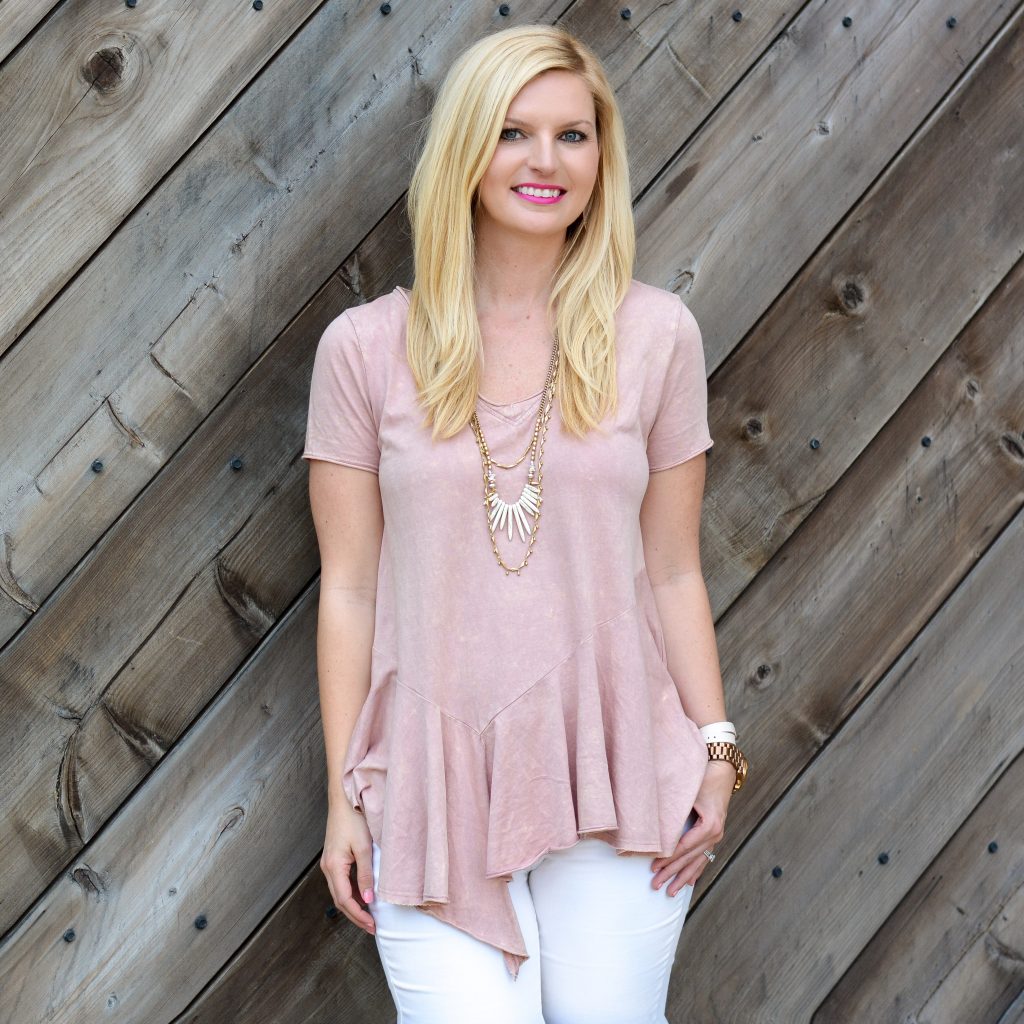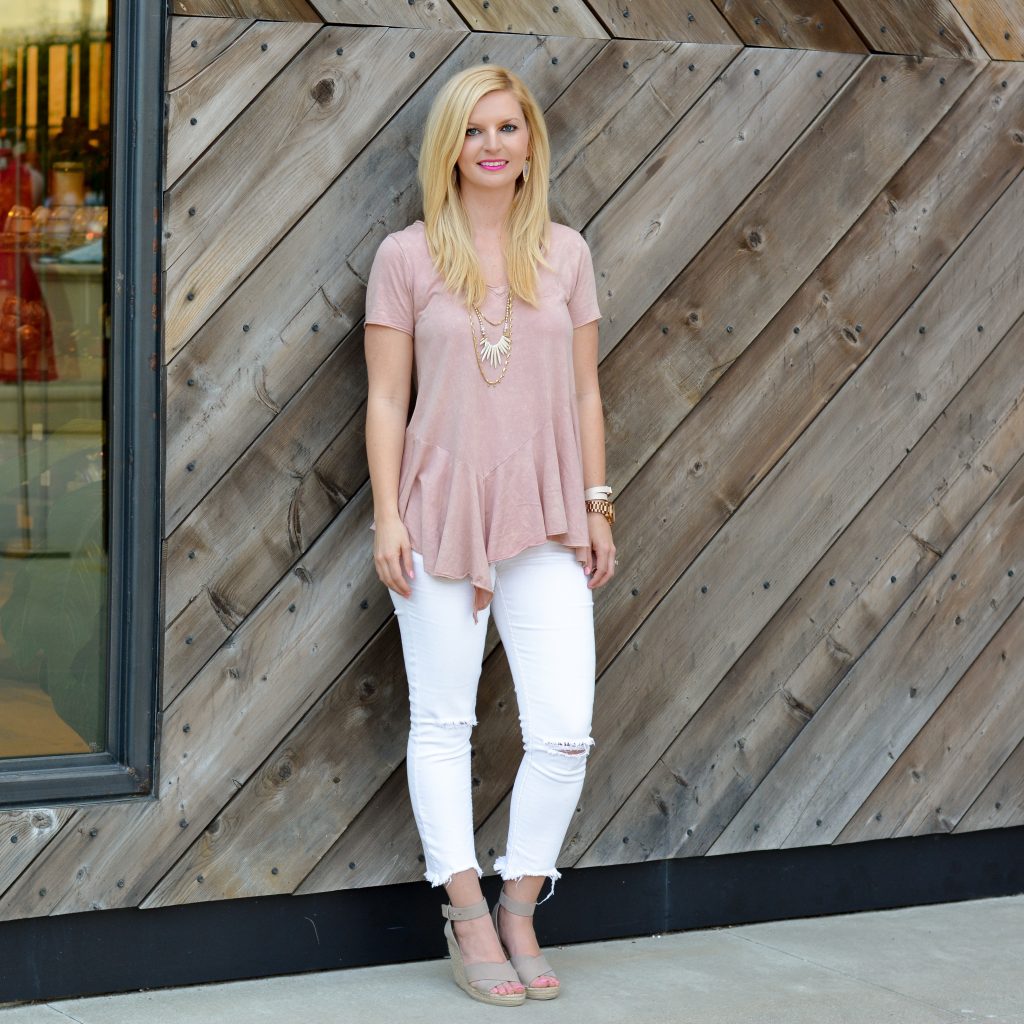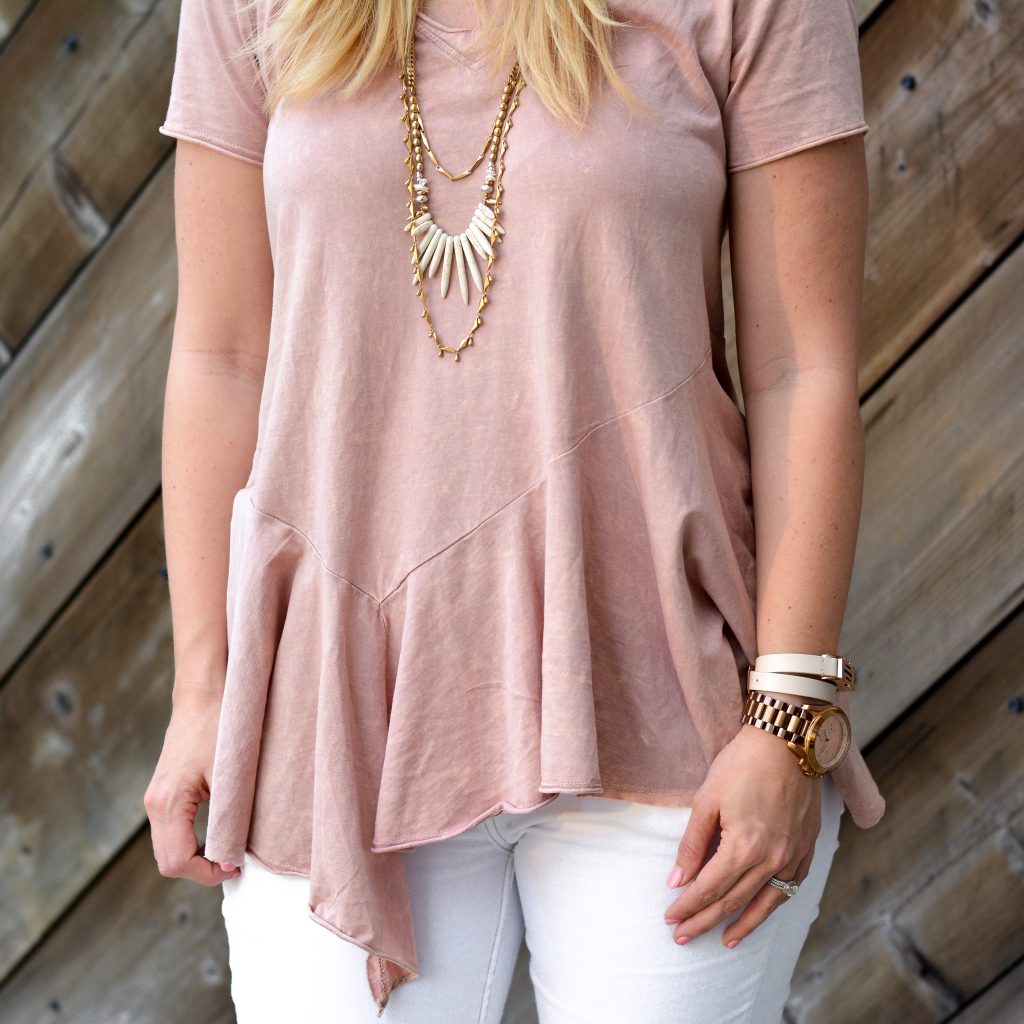 Have a great week!
xoxo,
Tiffany