Happy Monday!!  Hope your weekend was as relaxing as mine.
Believe it or not, I was actually home for the weekend and it was SO NICE. I did not have to work on Friday, so other than going to the gym, I did absolutely nothing.  Saturday, the hubs and I ran errands during the day, then drank margarita by the fire that night.  It truly was the perfect weekend for us.
If you have read any of my post the last few weeks, you can probably already guess where this dress if from.  This is the last of the three dresses that I purchased from Anthropologie awhile back.  I was drawn to it because of the color…isn't this the perfect Spring color?
I paired it with my new wedges, which may look a little familiar.  Lindsey wore them the other day with her dress.  We often end up having the same items because we both shop mostly at Anthropologie and Nordstrom.  She mentioned how comfortable the wedge were the other day and I will agree…my feet did not bother me one bit after wearing all day!
If you can't tell, it is time for me to get my hair done…those roots!   So, I opted to throw a hat to help disguise the true color of my hair.  This hat is really cute and can be worn with almost anything.
shop this look below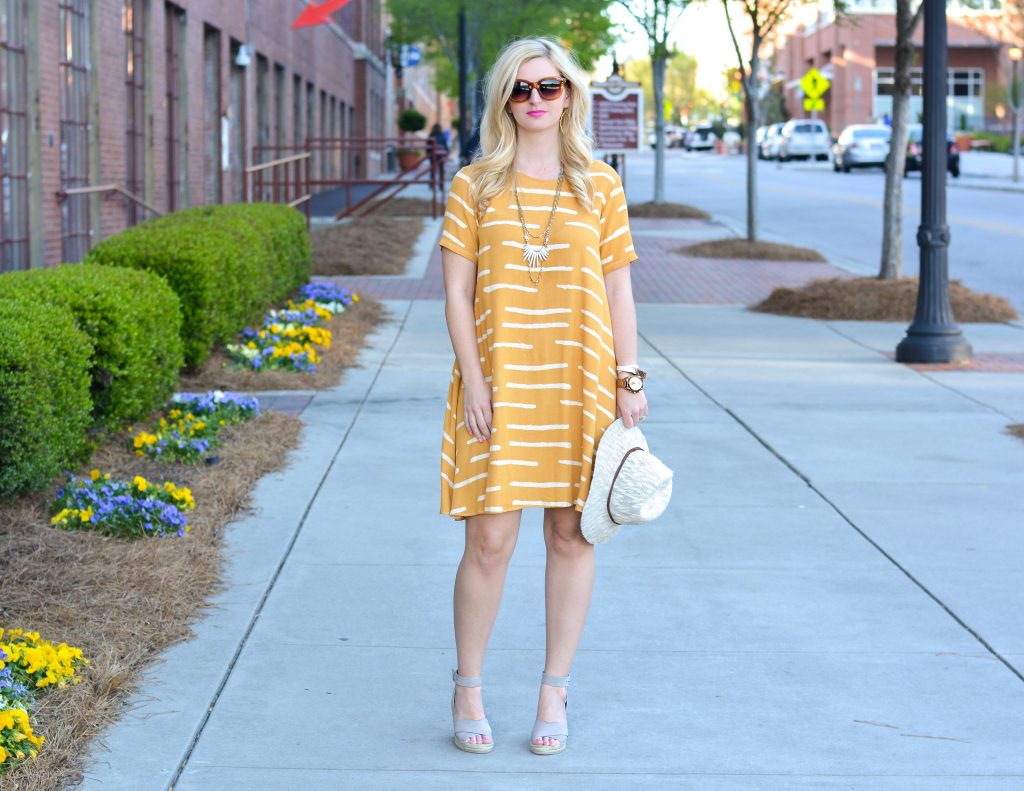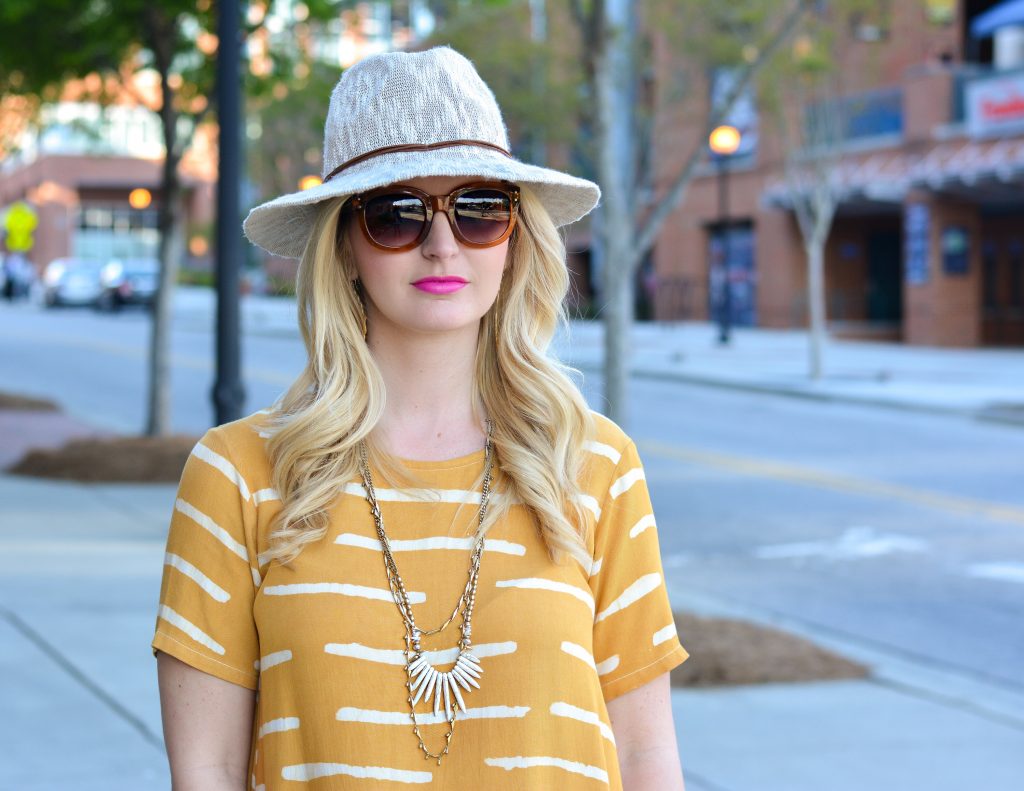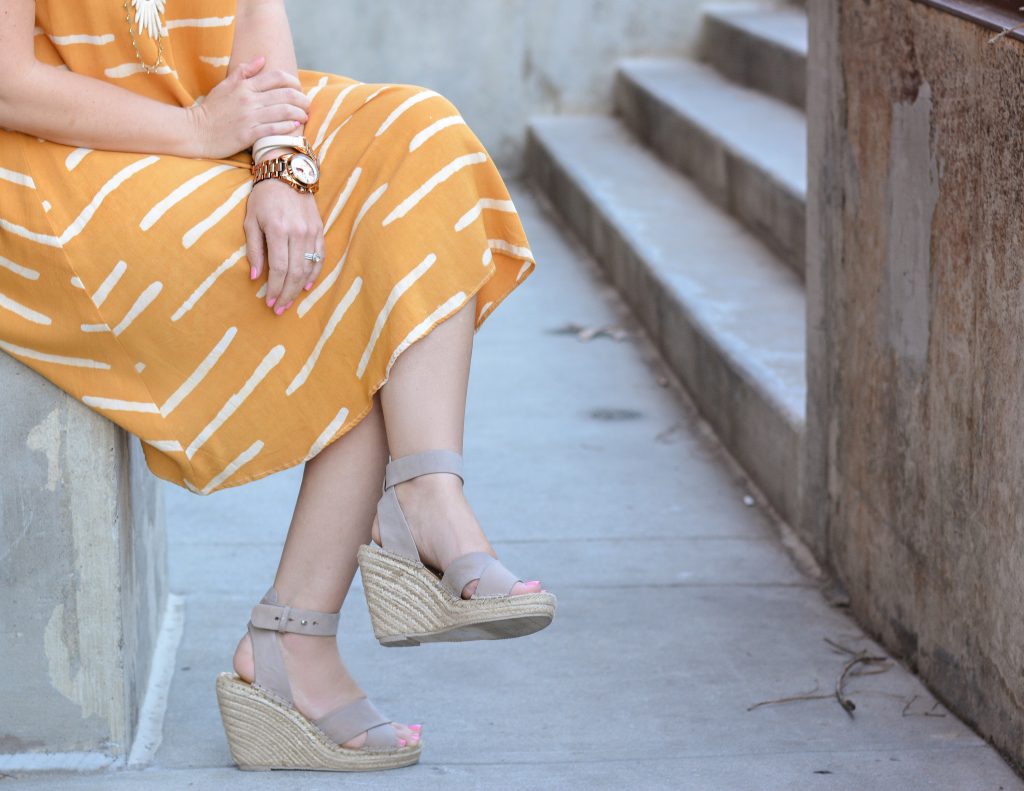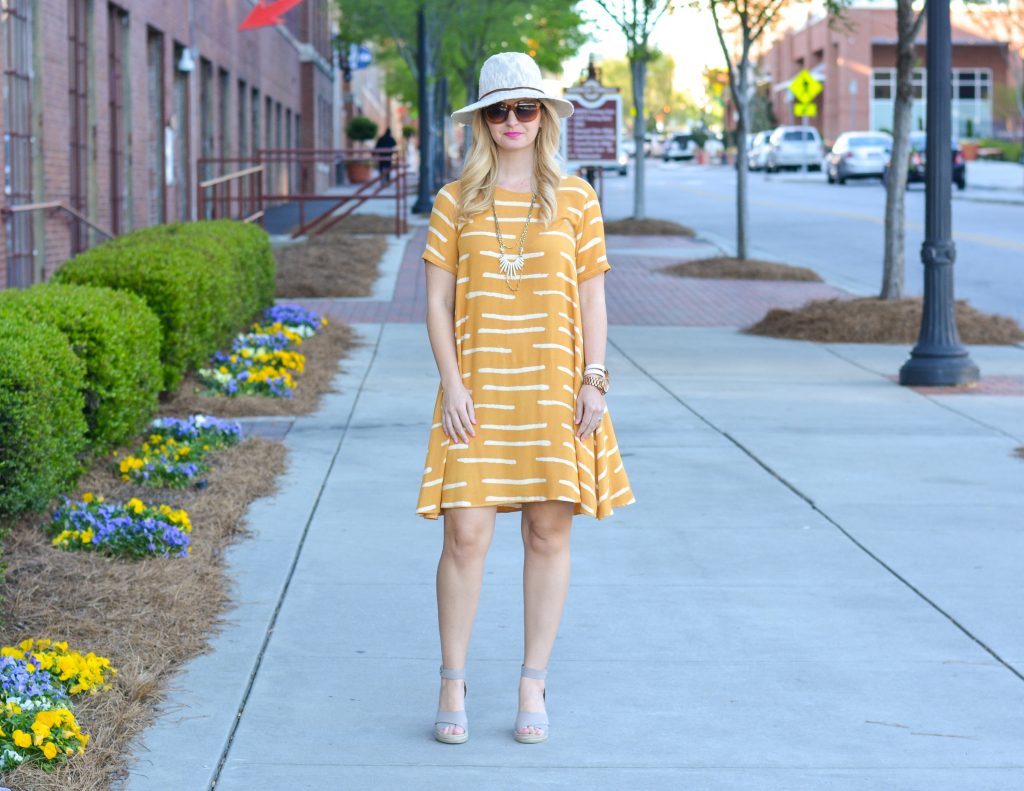 Have a wonderful week!
xoxo,
Tiffany