Hi, all!  It is nearly impossible to believe that we are already halfway through March.  This means that St. Patrick's Day is right around the corner…tomorrow, in fact!  Do any of you have fun plans?  Tiffany is up in Canada celebrating her third anniversary with Rudy so hopefully she is going to do something exciting for the both of us.  I am most likely hanging at home anxiously awaiting the return of my brother and his family.  He, my sister-in-law and my two nieces planned a trip to The Atlantis for the girls' Spring Break and I have missed them the entire time that they have been gone.  Because they live just a few streets away, we are lucky enough to see them often.  They get back tomorrow night but I am hoping to show the girls this cute St. Patrick's Day recipe on Friday.  These bars turned out to be so cute and I think that they'll love to help make another batch.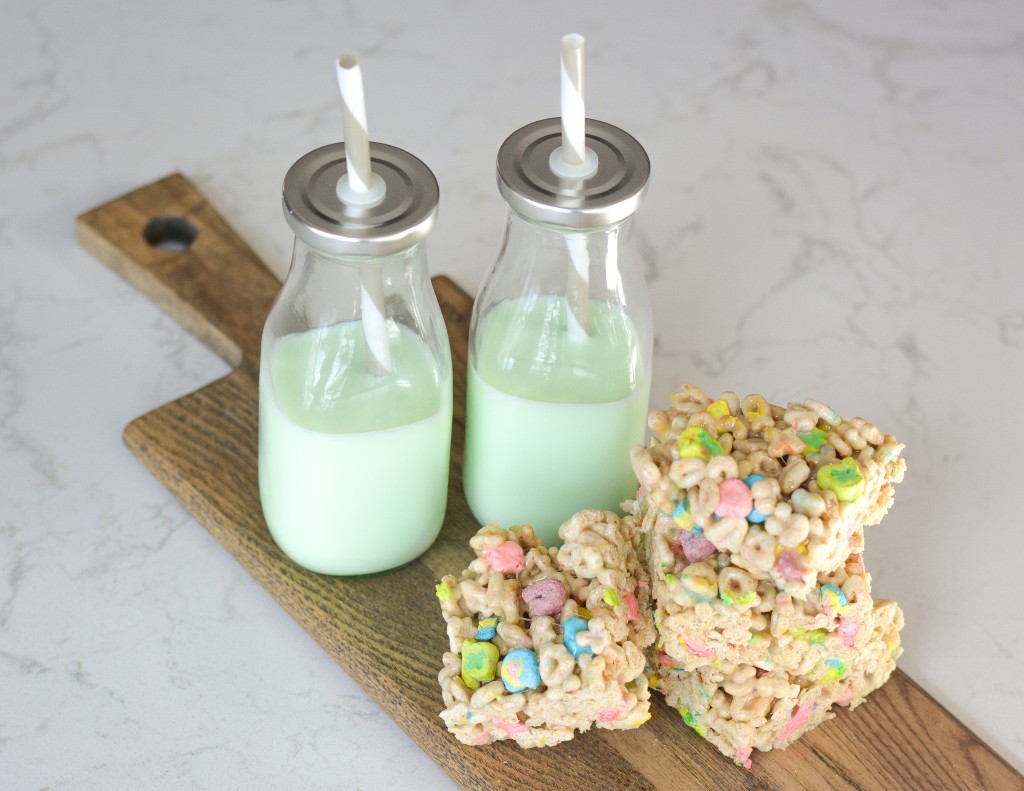 Ingredients
6 cups of Lucky Charms (we were generous with our "cups")
5 cups marshmallows
1/4 cup butter, salted
Instructions
1. Melt butter in large pot over low heat.
2. Add in marshamallows and stir until completely melted.  Once melted, remove from heat.
3. Using a buttered spatula, stir in Lucky Charms.
4. Once coated, transfer mixture into a greased 9×13 casserole dish.  Smooth out using the spatula.
5.  Allow to cool and then cut into squares to enjoy!
________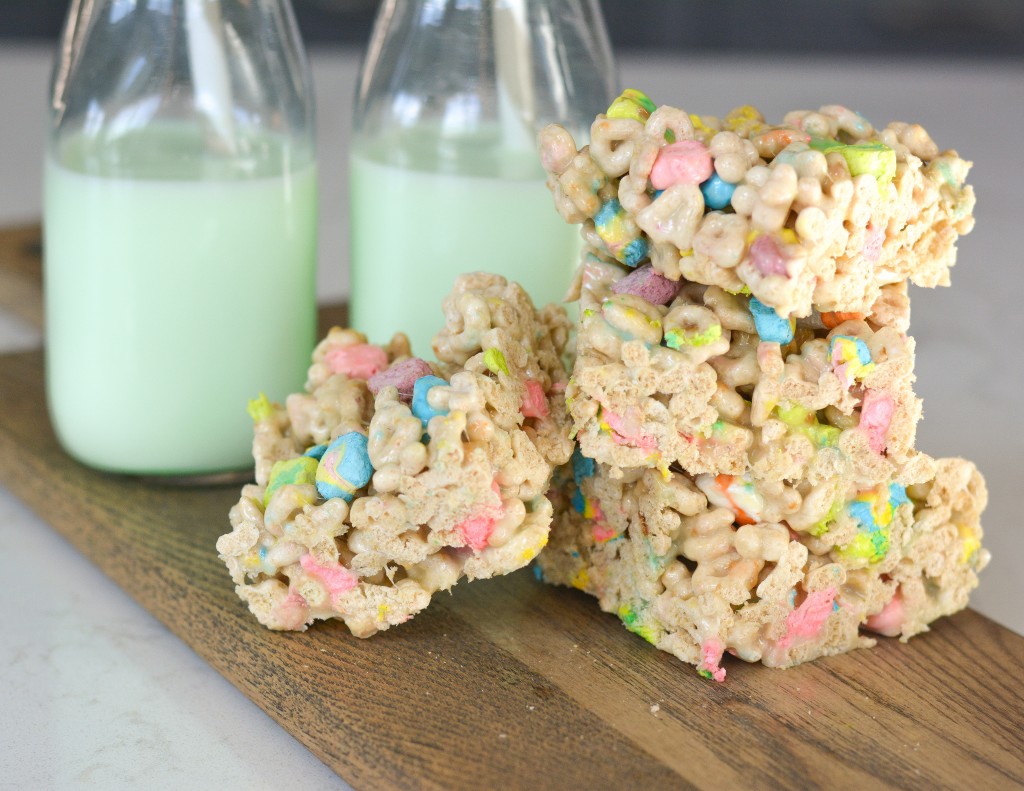 This was such an easy-peasy treat to make and I think kids would absolutely love to nibble on these.  We paired them with a small glass of green "Leprechaun milk" and it looked adorable.  (Just be mindful if you involve kids in the baking process as the ingredients on the stove become very hot!)  This entire process only took approximately ten minutes!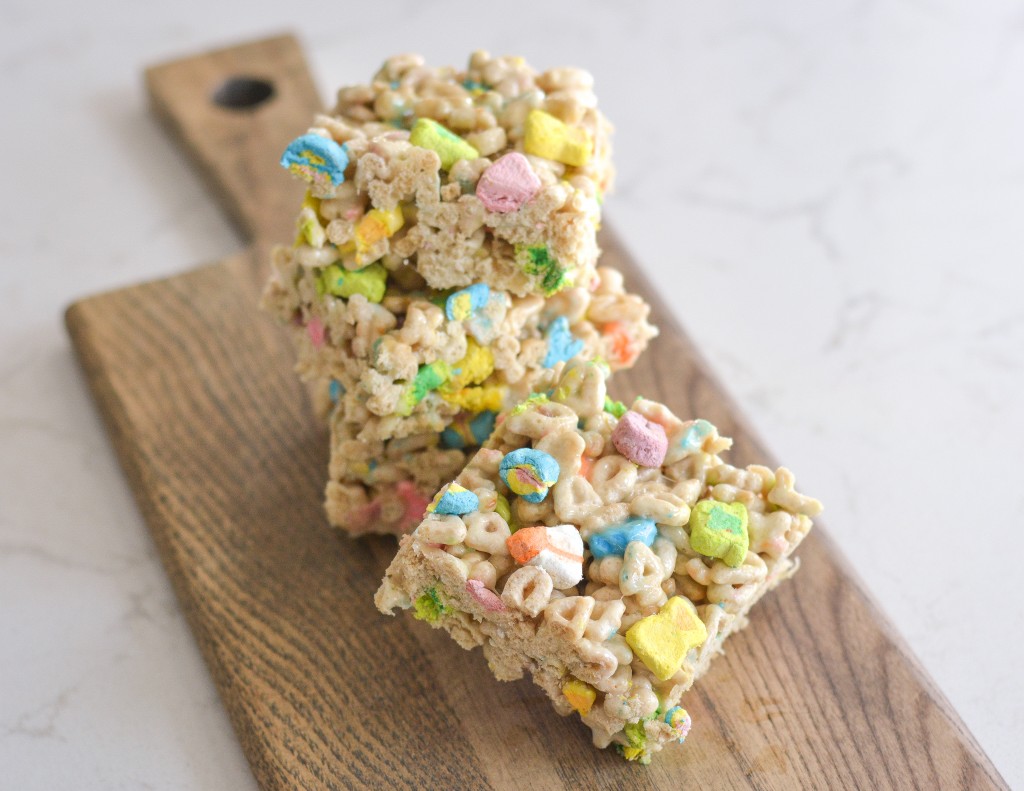 Have great day, everyone!
xoxo
Tiffany & Lindsey