Good morning, everyone!  We hope that you all are having a wonderful week.  The two of us have really been getting into the Valentine's Day spirit this year (despite the fact that we are both laying low and not actually going anywhere to celebrate that night).  It's been fun trying out projects for the blog and we agree that it has really helped us feel more excited than we normally do about the upcoming day.  We have hearts and red and pink dancing around in our heads the last couple of weeks!
If you are throwing a party this Valentine's Day or enjoy decorating your home for the holiday, here is a fun project!  We took a simple bar cart, added some 'love' and turned it into a Valentine's themed one.  You could also use a side table in lieu of a bar cart.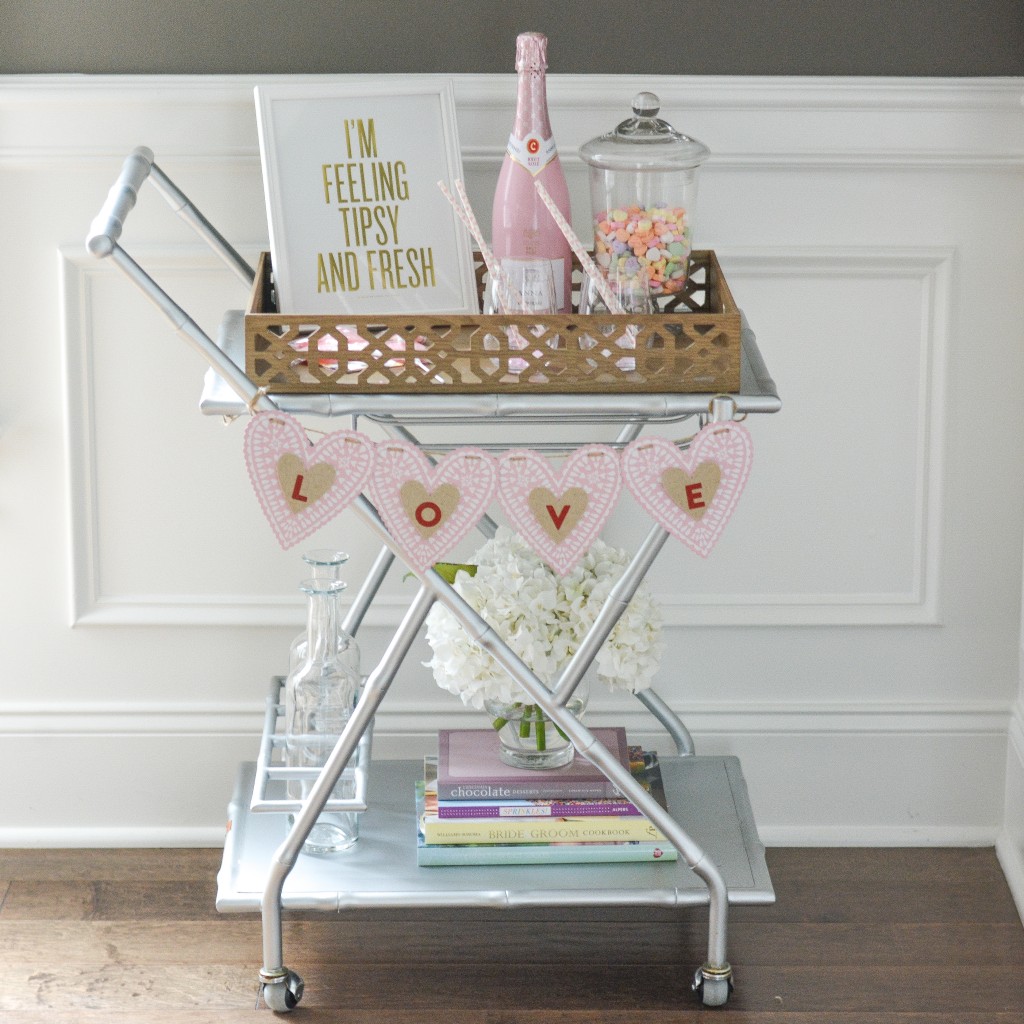 We began by filling a pretty jar with some candy hearts.  With everyone being familiar with the little candies, we thought they would be a perfect addition to the cart.  For those individuals who don't love the candy hearts, we also added a few pink lollipops.  What is Valentine's without candy, right?  We thought about adding some chocolate but ultimately decided that we loved the pastel palette that had already taken shape.  Obviously, chocolate would be adorable as well!
We added a pretty pink bottle of champagne, that we found at a local wine and beer store, and some stemless glasses.  Inside the glasses, we dropped some pink and clear pop rocks to add a little color then topped them with polka dot straws.
To complete the look, we added this adorable "LOVE" banner from Michael's…so cute, right?
It would be simple to turn this into a kid-friendly or non-alcohol cart by replacing the champagne with pink or red juices.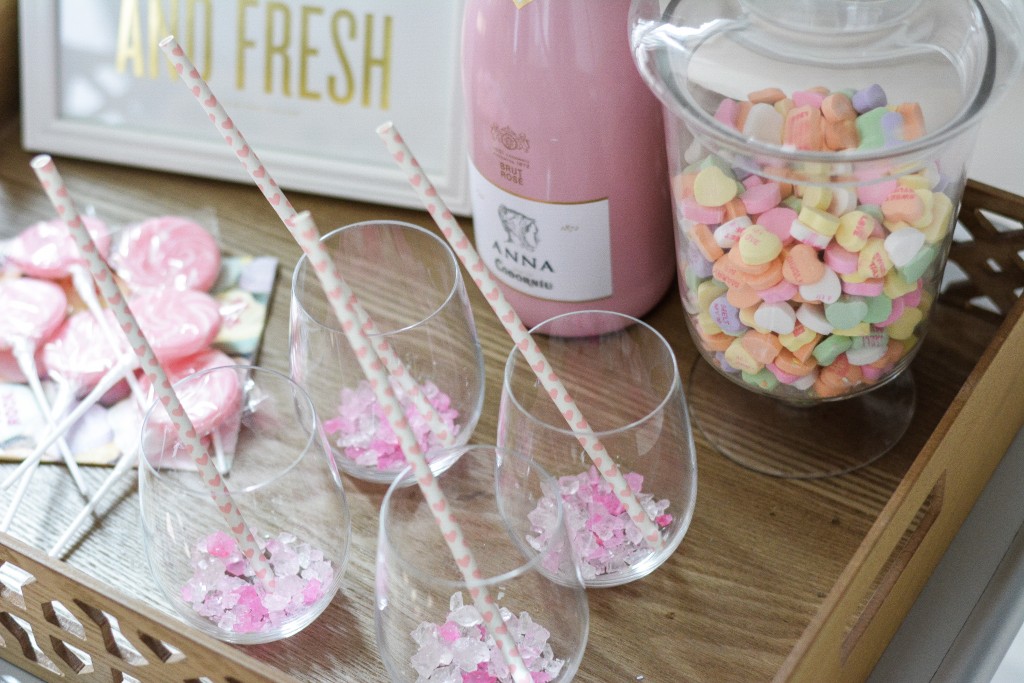 We had purchased this little sign from Swagger a few weeks ago and thought it was the perfect final touch to the bar cart.  The sign is from a company called "Read Between the Lines."  How cute is this saying?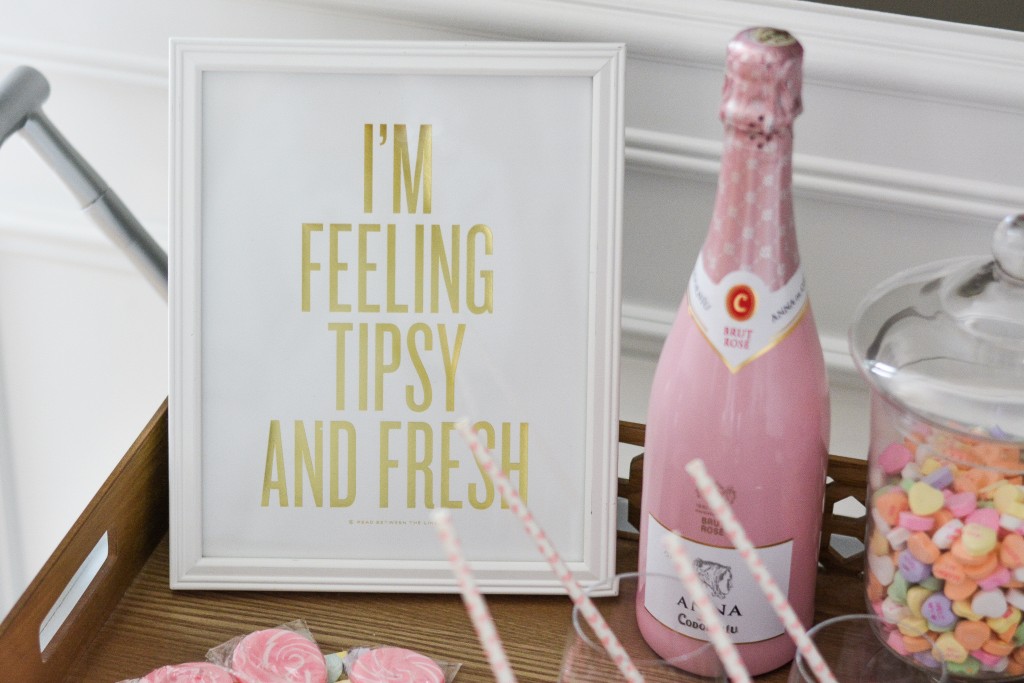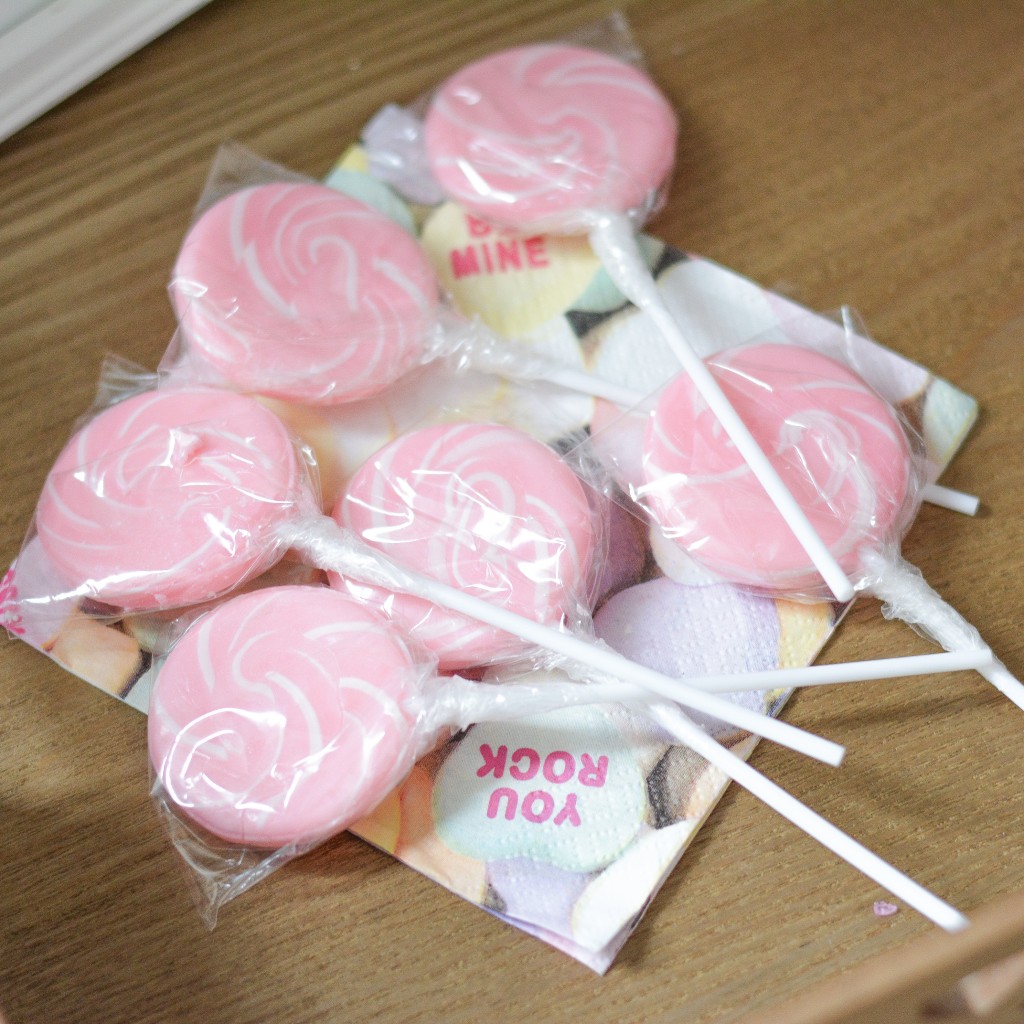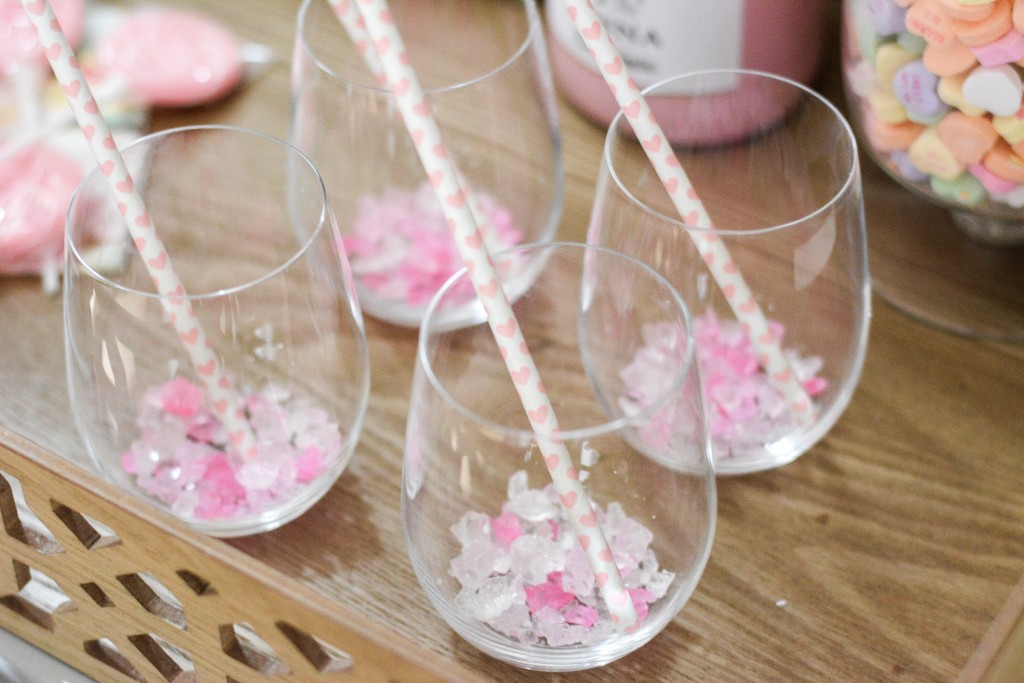 Putting together the entire cart took less than a half an hour.  The only difficult part was deciding on the placement of the items.  Besides that, the rest was super easy…and fun!
Wishing you all a fantastic Valentine's Day, whether you're taking it easy like the two of us or heading out for a fun-filled night!
xoxo
Tiffany & Lindsey