Happy Monday, lovebirds!  Hope you all had a wonderful weekend celebrating 'heart' day.  Rudy and I stayed in our pajamas all day yesterday.  We ordered pizza and watched movies…it was absolutely perfect.  (By the way, The Martian was fantastic…if you haven't seen it, I highly recommend it!)
I can't believe what I am sharing with you today, because I never thought I would own leather pants. Not because I don't love them, but because I never thought I would like how I looked in a pair.
Well, during a recent trip to Anthropologie, I decided to take a chance and try on this pair of vegan leather moto pants by Pilcro.  I was expecting the worst but was pleasantly surprised to find that they were both slimming and comfortable.  The faux leather is only on the front and the back is a forgiving, stretchy material.  Also, I love the patch work of the leather on the legs.
I have worn these pants with booties for a dressier feel but I paired them with a gray sweater and black studded slip-on sneakers to run errands over the weekend.  I know I will put these pants to use before the warmer, spring weather arrives.
Pants – Pilcro via Anthroplogie | Sweater – Caslon via Nordstrom (similar style) | Shoes – Halogen via Nordstrom (currently on sale for $54)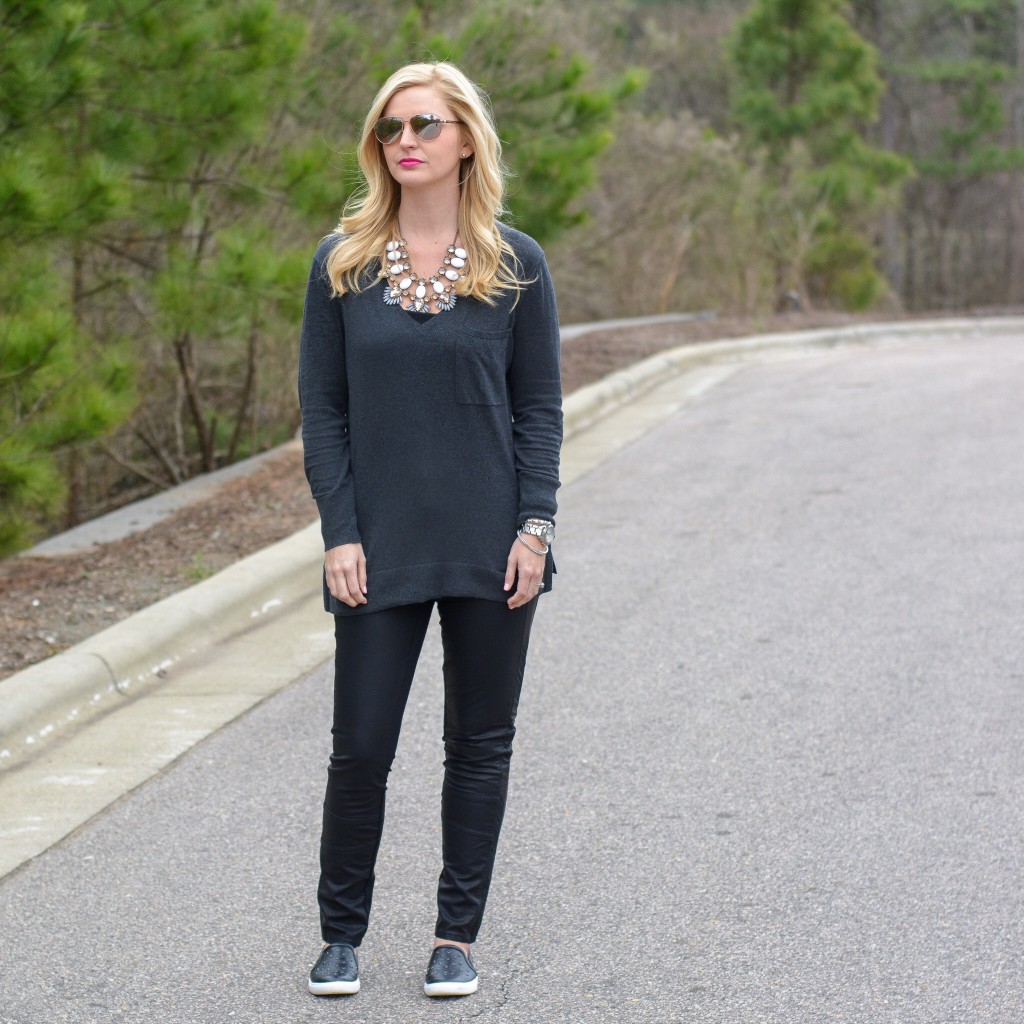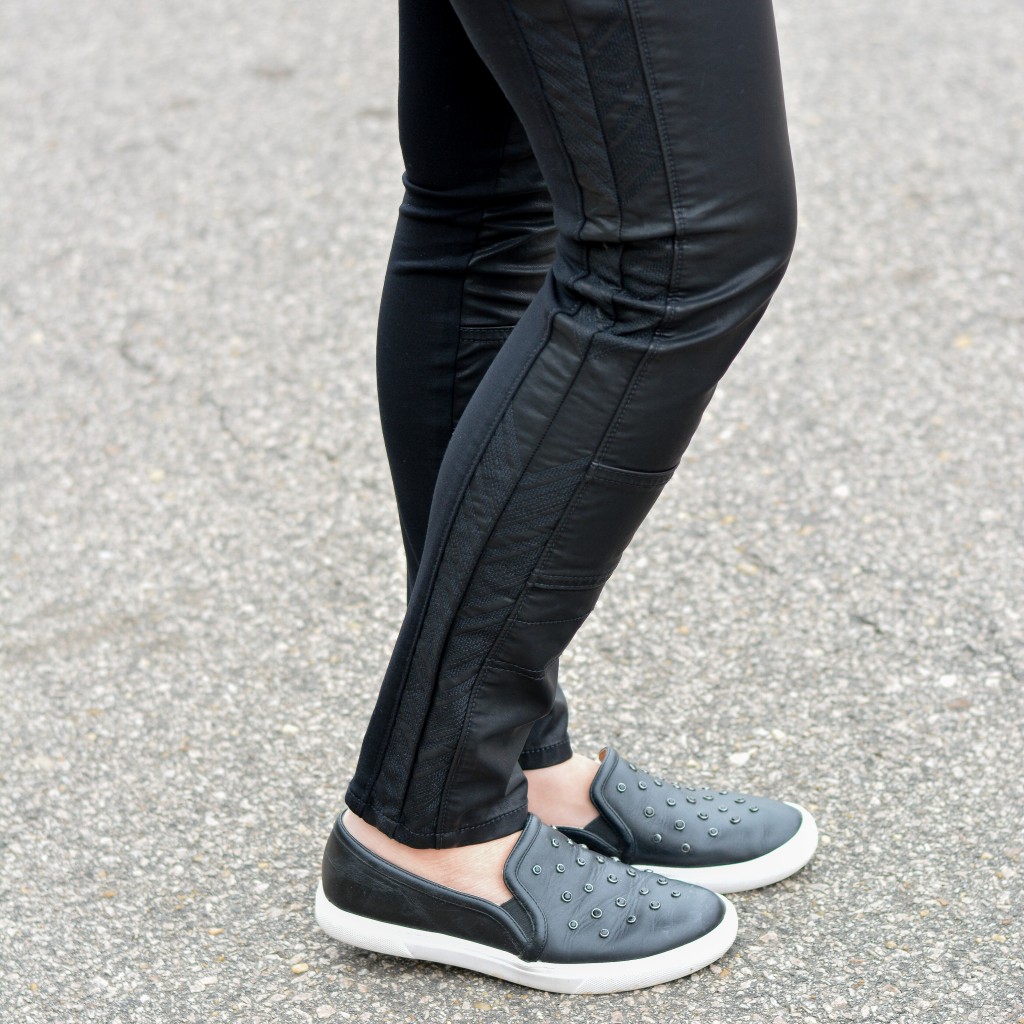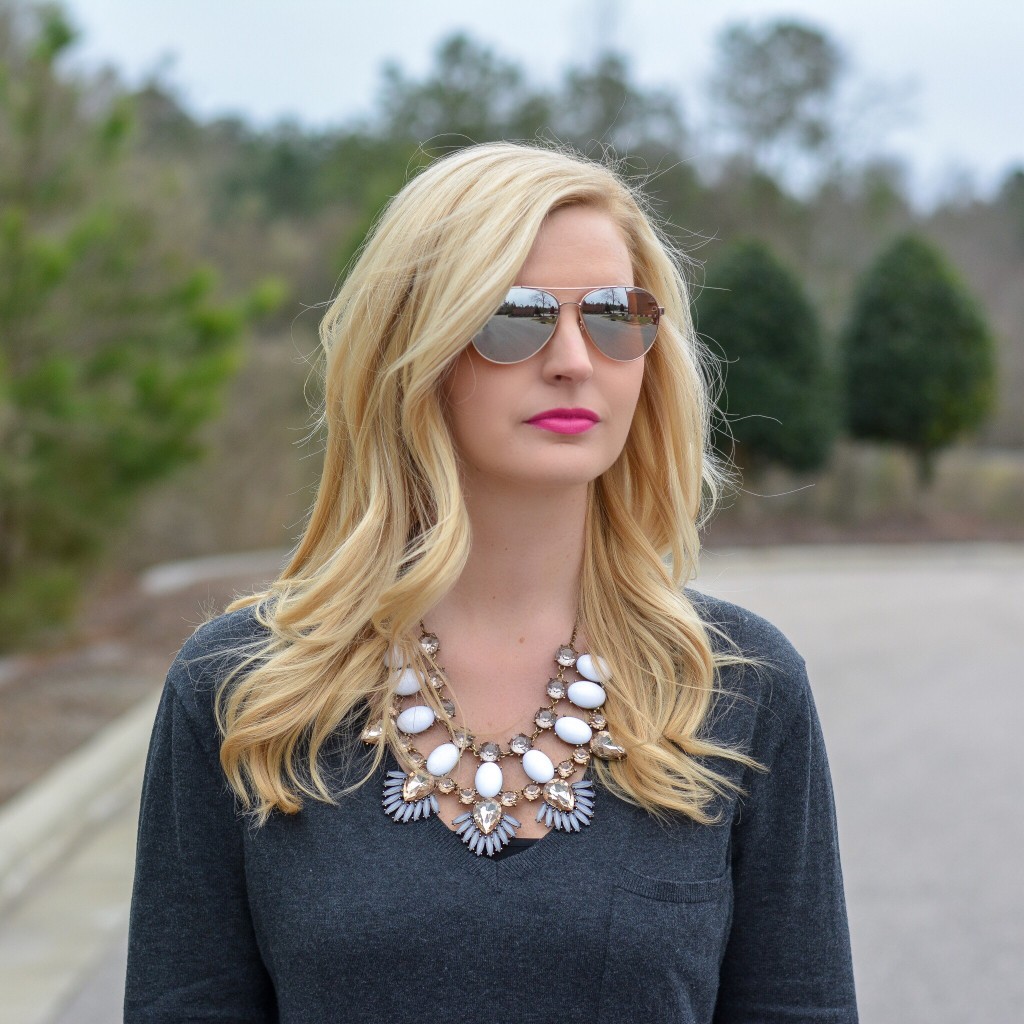 Happy Monday!
xoxo,
Tiffany