Morning, all!  It's difficult to believe that it is already Thursday.  I have no clue why but this week seems to have flown by.  Nothing super eventful has taken place so far this week with the exception of my new desk being delivered.  I am so psyched to finally have a functional workspace.  David has a proper office in our house but my office area is off to the side of our kitchen.  I'm not even sure if I should say "off to the side" because it's really just in our kitchen.  I actually love the space but the desk I had for the last several years was far from functional.  It was pretty…but far from functional.  It was a Parsons style desk with three drawers on the front.  Guess what?  Two of the drawers weren't actually drawers, just the fronts.  The only actual drawer was so shallow that I could fit some post-it notes, some pens and stamps.  My new desk is massive and has two (desperately needed) built-in file cabinets on the bottom.  It's heavenly.  It just dawned on me that this is my first time writing a blog post while sitting at it, in fact.  I will share some pictures once I finish organizing everything.
Side note:  I just realized that I may sound oddly excited…it is just a desk after all, right?  Am I supposed to be this excited?
I have found myself grabbing plain colored t-shirts recently.  The weather here in Raleigh has been rather unpredictable so layers have been key. A tee can easily be transformed by pairing it with a great outerwear layer.  My go-to's when wearing a tee in the cooler months are typically a denim jacket or a leather jacket.   Adding a great statement necklace instantly completes the look.  You know how Tiffany and I LOVE our statement necklaces.  Here is how I styled this look today….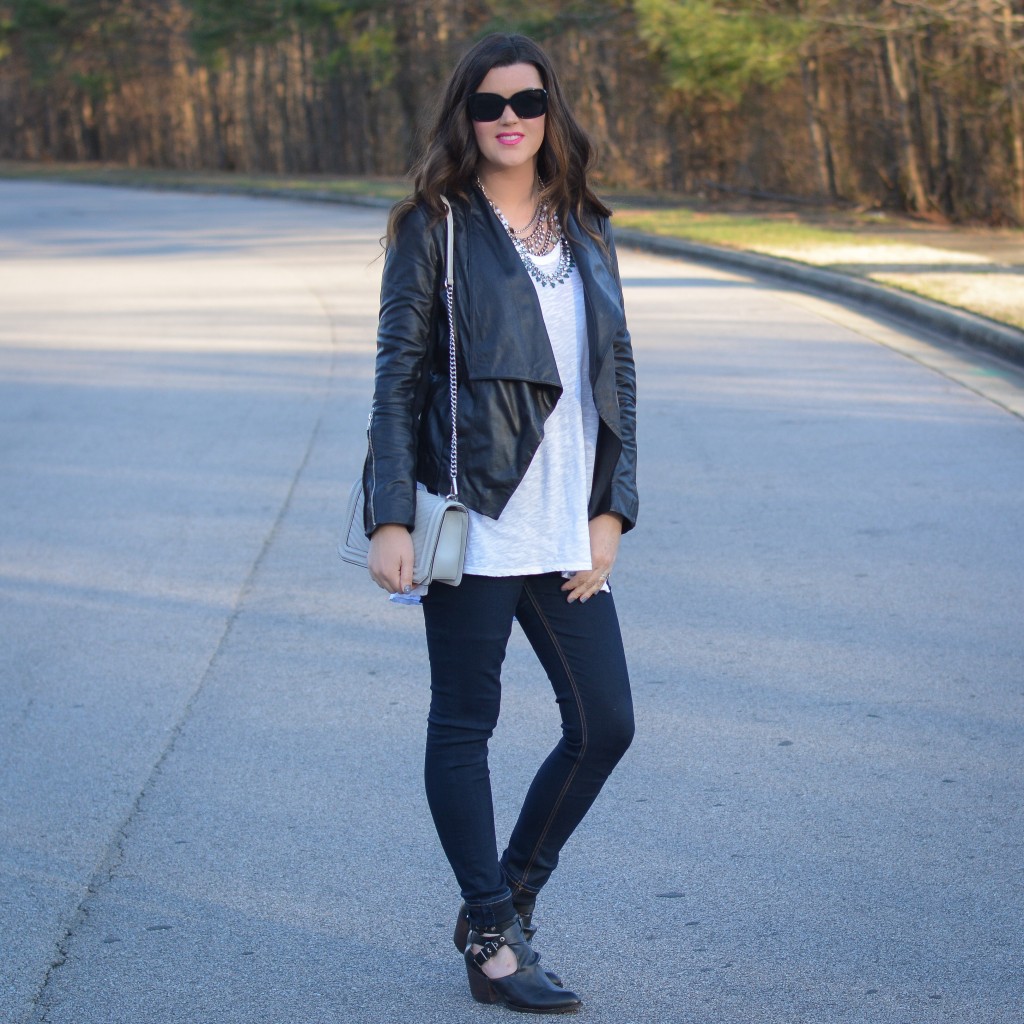 Details- Jacket: Trouve | Tee: Anthropologie (no longer available but here is another high-low option) | Jeans: Rag and Bone (these jeans come just above my belly button…I love the high waist) | Boots: Jeffrey Campbell | Necklace: Baublebar (no longer available but here is another amazing option from the company)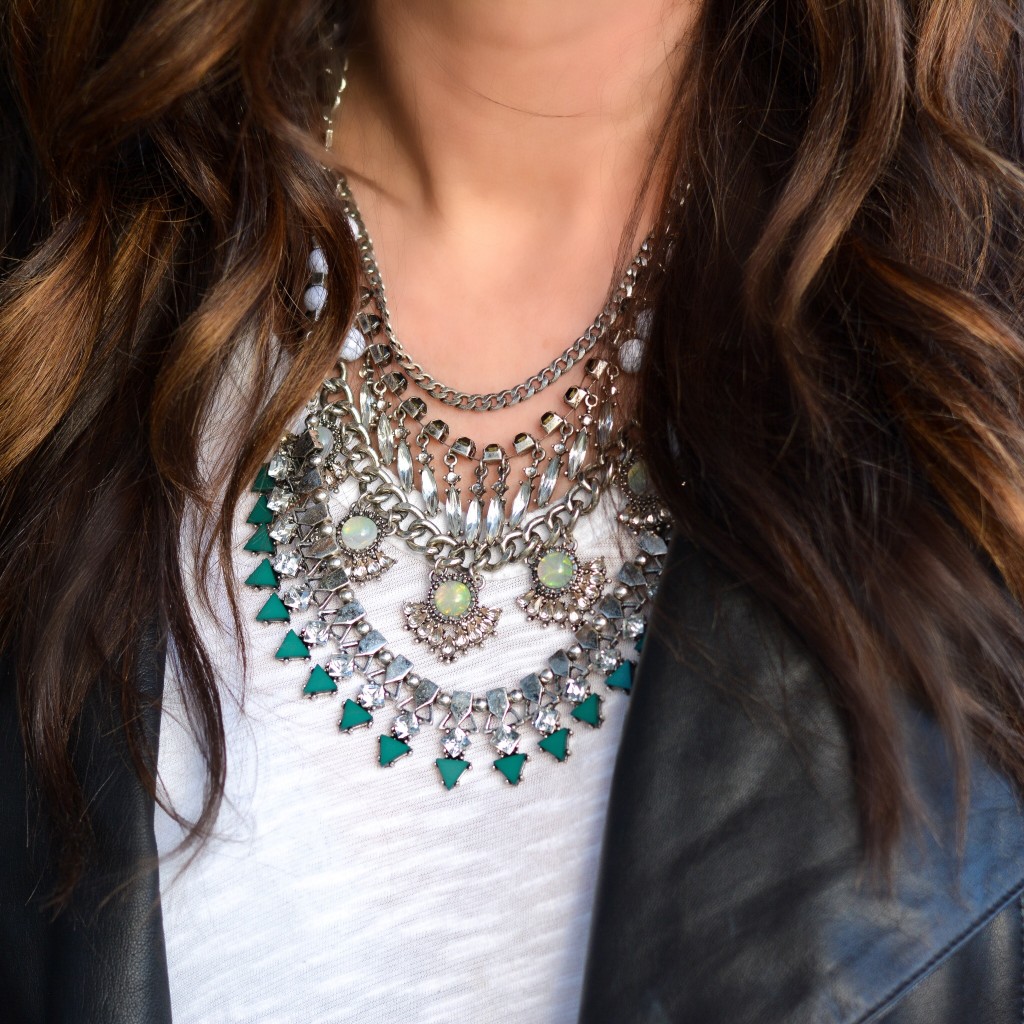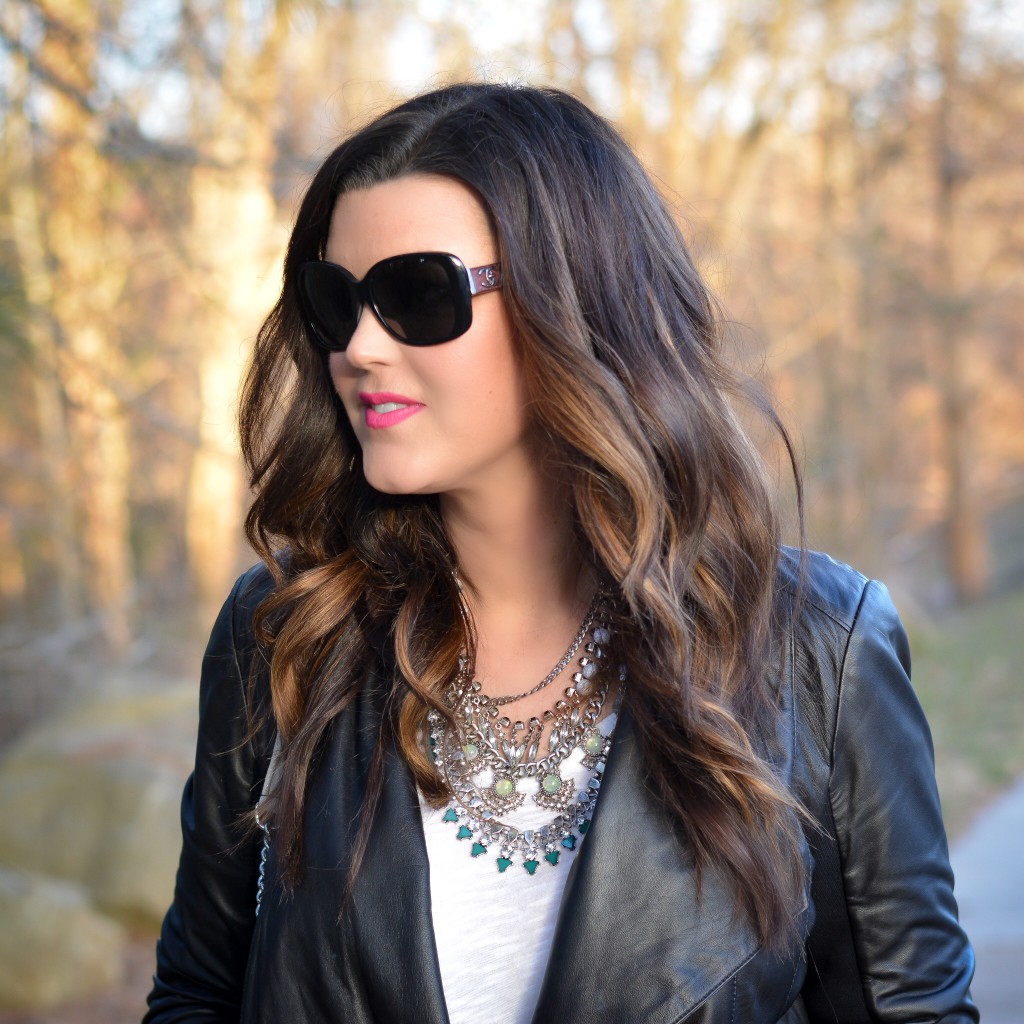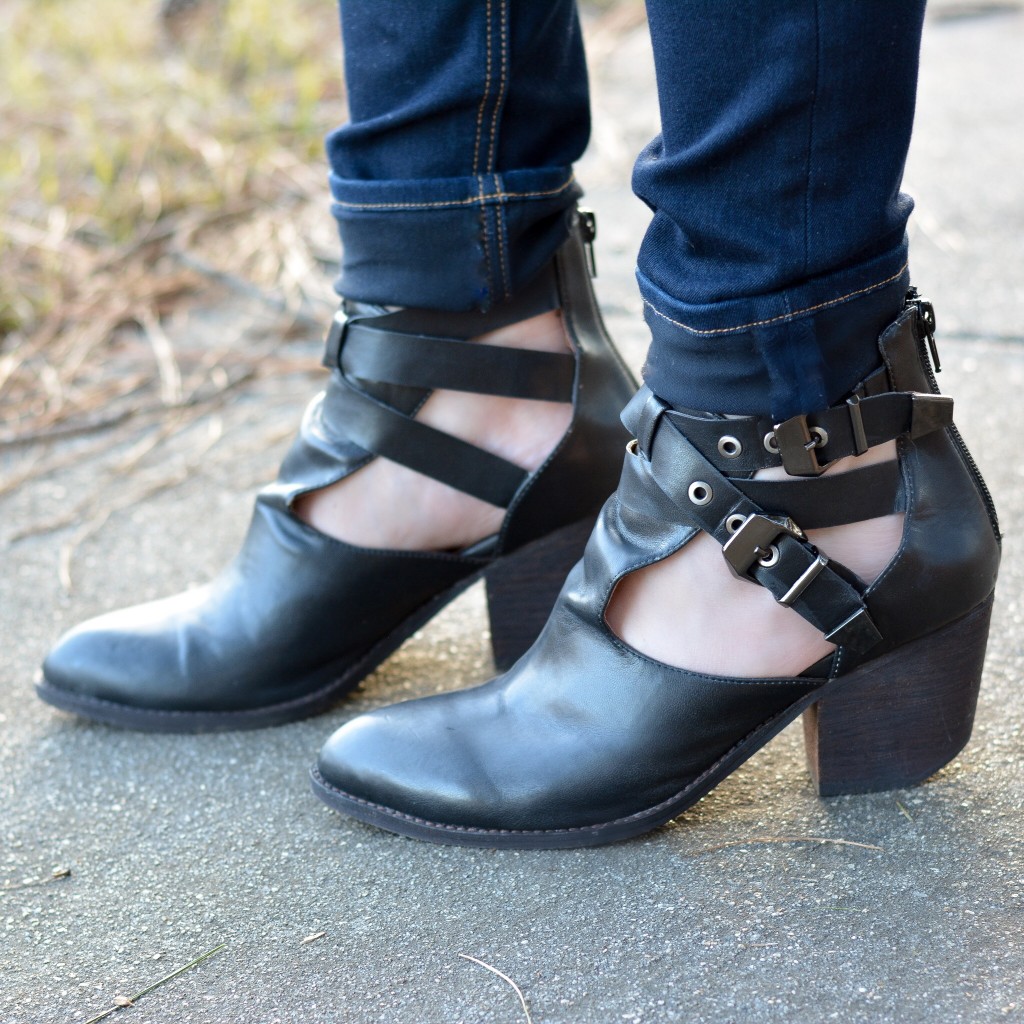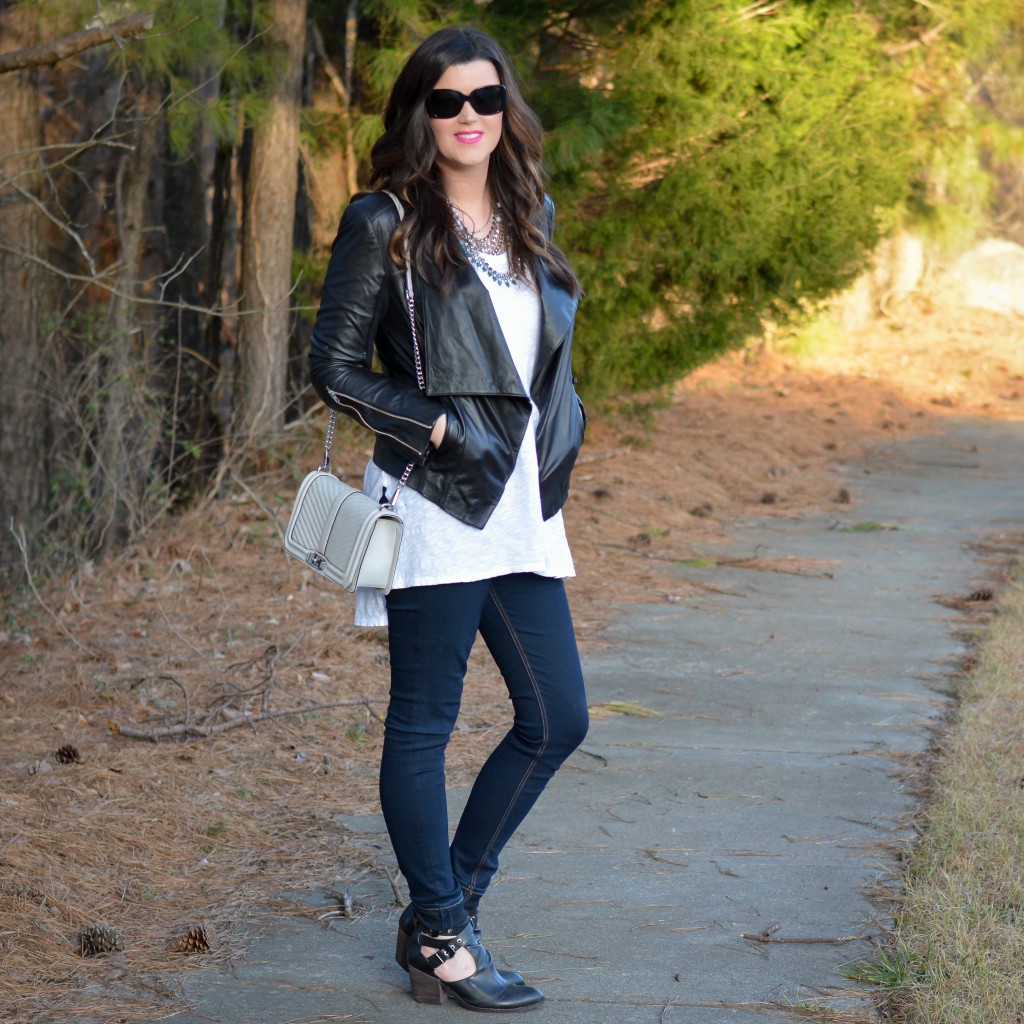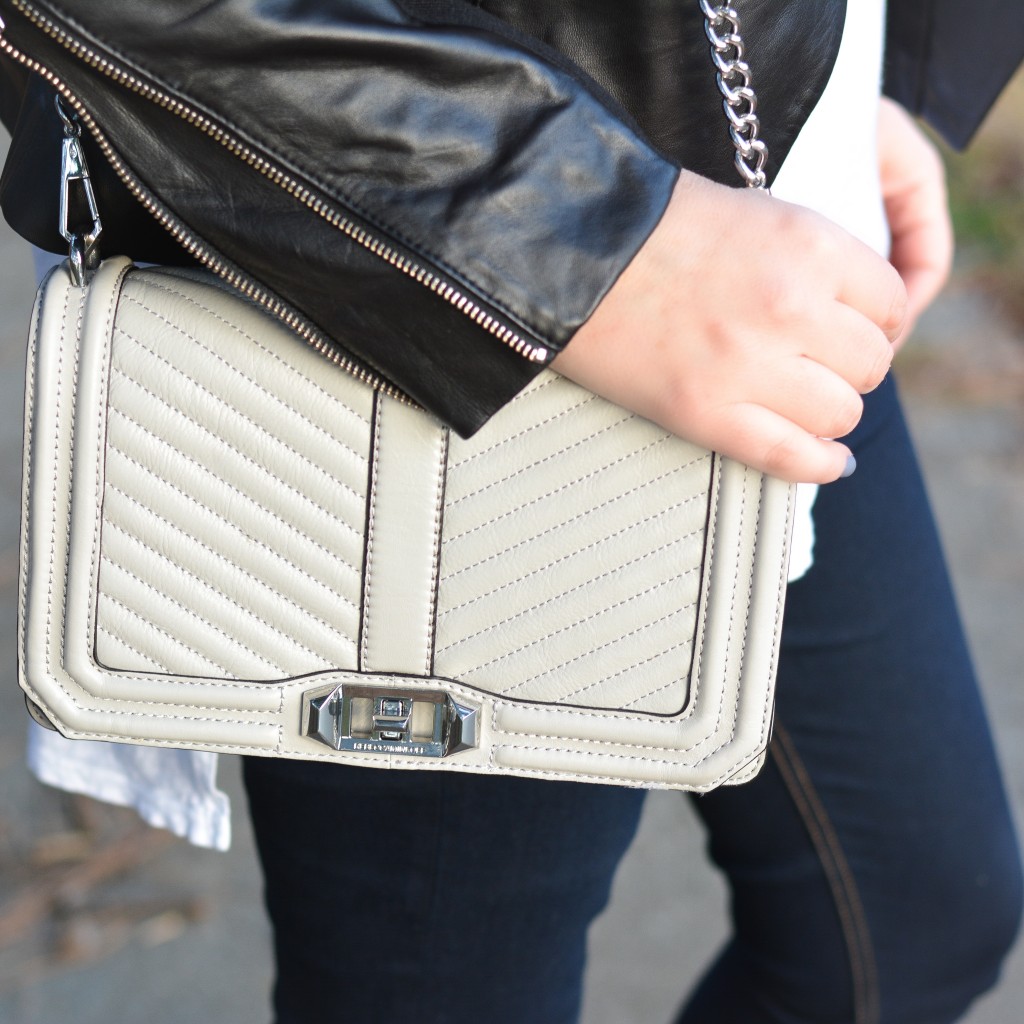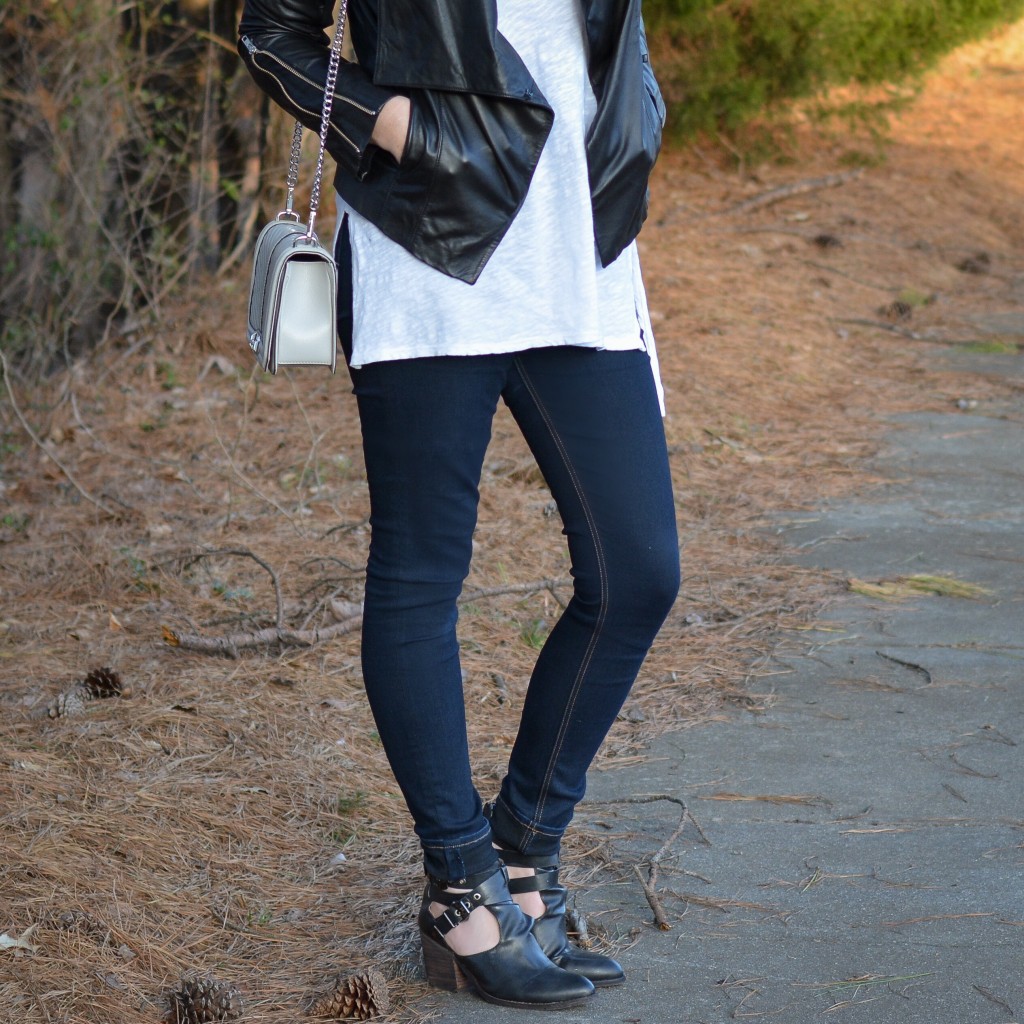 Have great rest of the week!
xoxo
Lindsey