The colder weather has finally arrived here in Raleigh and it thrills me to pieces.  Since July, I have been muttering about being excited for cooler temperatures and then, perhaps just to spite me,  Mother Nature decided to continue with a heat wave through the holidays.  Well, yesterday we had snow flurries so I think it is safe to say that winter has finally begun.
Obviously, layers are key throughout the winter months.  That's one reason that I love fall and winter.  Layers just feel so cozy and comfortable.  It just seems more fun when putting together a multi-layered look.  Somehow, it even feels easier.  Coats are a big part of winter attire.  While I love a great coat, carrying one around while out and about drives me nuts.  If the temperature is below 32 degrees, you will probably see me with a coat.  If not, I will most likely be wearing a heavy vest.  A vest is such a great option for three reasons.  1. It is functional.  It serves a purpose by keeping you toasty.  2. It adds and additional layer to a look.  3. You can typically keep it on once you reach your destination so you don't have to worry about carrying it around or leaving it behind.
This particular vest is a really great option.  It is made from vegan (a.k.a. a word that is more chic than "fake") leather and faux shearling.  Despite the fact that the shearling isn't real, this vest does a great job of warming you up and keeping you that way.  The open front allows for you to show off a beautiful scarf or beautiful necklace.  There is just something about a draped from that helps a look appear laid-back and effortless yet cool.  This color is called Moss and it is such a nice neutral.  It turns brown when paired with certain colors and then the green undertone comes out with other colors.  It looks good when paired with both solids and prints.  It is also available in Charcoal, which is beautiful.  Let me address the high price-point.  The way I view it, this is one of my winter coats.  This piece should be viewed as outwear and not simply a vest.  Plus, it is a piece that you will be able to wear for years and years.  Honestly, it's pretty fantastic.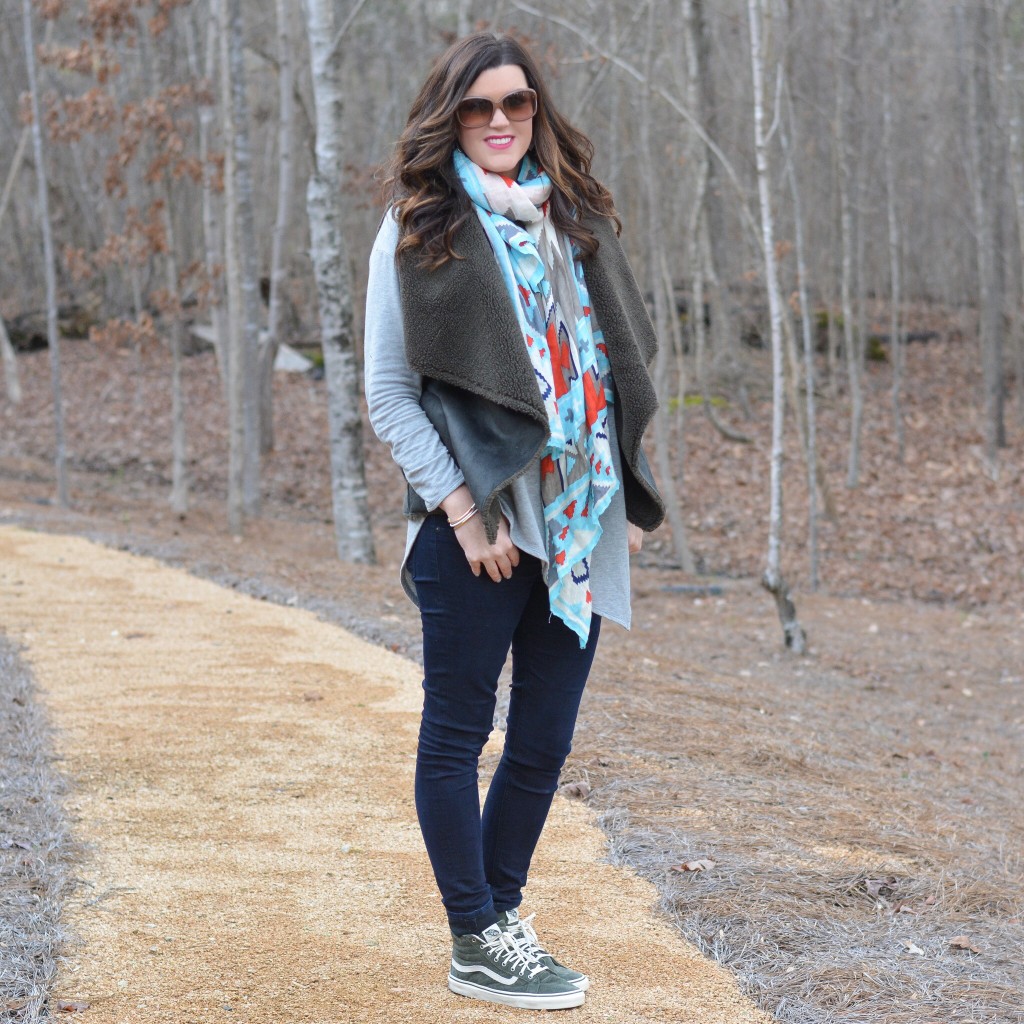 Details- Vest: VELVET by Graham and Spencer | Asymmetrical Sweatshirt: Soft Joie (only available in Small but click here for a heathered charcoal option or click here for black…it's on sale!) | Jeans: Rag and Bone | Bracelets: Baublebar | Scarf: Theodora & Callum (this style is old but here is a very similar aztec print option) | Shoes: Vans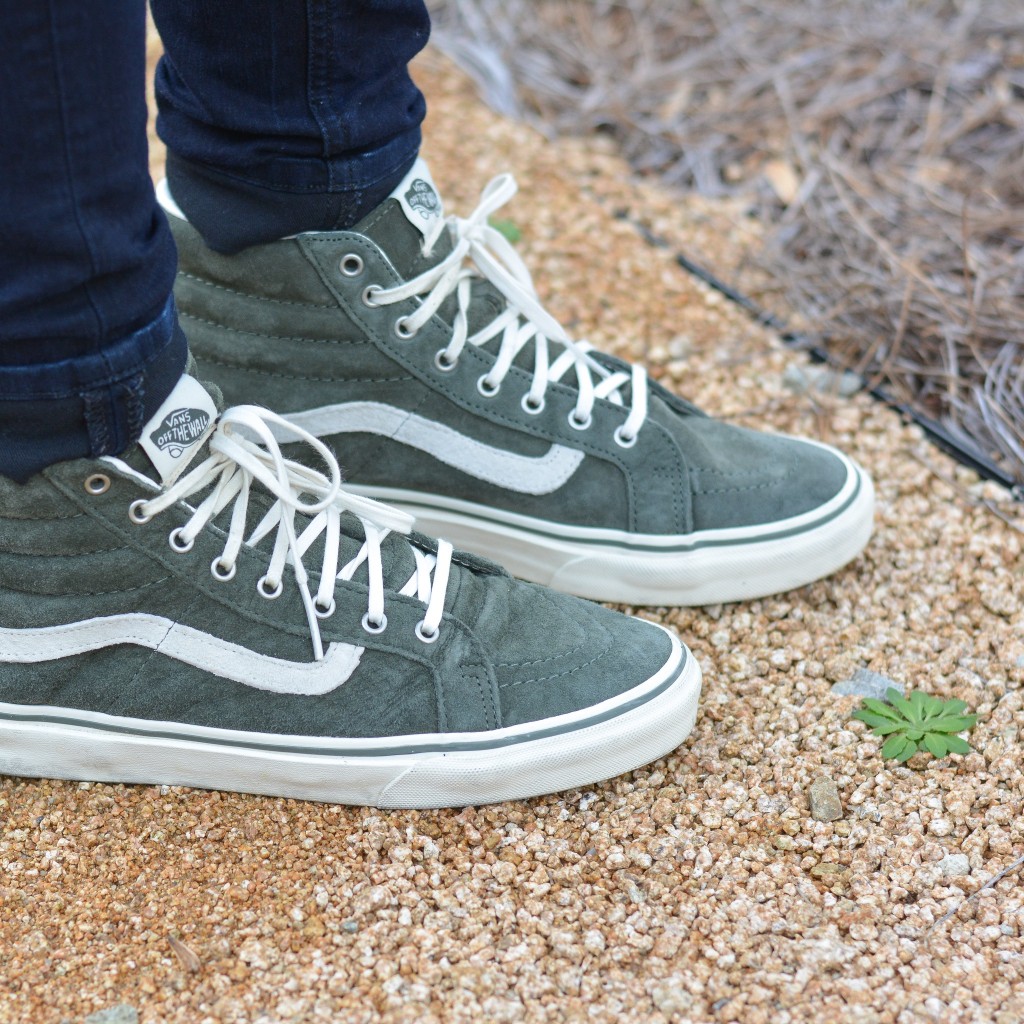 Well, I am off to the store to pick up some wine and cheese.  Tiffany and another friend of ours are coming over tonight for girl-talk and drinks.  Hope you all have a great rest of the week!
xoxo
Lindsey