Have you joined the slip-on sneaker trend?
I finally took the plunge and purchased myself a pair.  I had been eyeing these black, studded sneakers at Nordstrom for the last month.  I picked them up every time I was browsing the shoe department but never tried them on…that is until a few weeks ago.  I went to the mall needing absolutely nothing but walked out with several things that I wanted.  Even after getting them home, I questioned how much I would wear them but they have come to be my 'go-to' weekend shoes.  I absolutely love them and will definitely purchase another pair of slip-ons soon!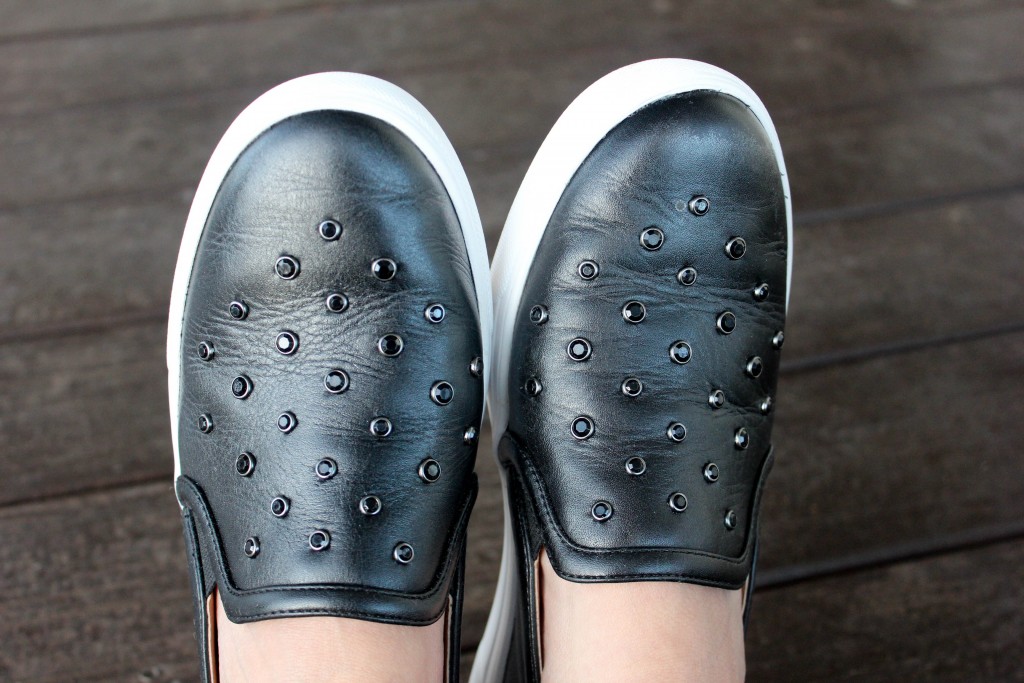 Halogen 'Turner' Slip-On Sneaker
Here are few other options that I love:
If you are looking for something a little more 'flashy', these Metallic Snake slip-ons are super cute.
And how cute are this plaid pair by Vans? They are currently on sale for $50 at Urban Outfitters.
What are your favorite slip-on sneakers?
Happy Monday!
xoxo,
Tiffany