I look forward to celebrating Thanksgiving all year long.  David and I have hosted both of our families at our house for the last five years.  Once we were engaged, we knew that we wanted to brig together both families and it has been that way ever since.  My parents live locally as do my brother, sister-in-law and our nieces.  David's parents live two hours away in Virginia and his sister and her husband live here in Raleigh.  We are very aware that being able to all celebrate together is an absolute blessing.
Seeing as this was our fifth year doing this, we seem to have a nice routine down.  Everyone knows what to do, what to bring, and how to help.  It made for an extremely stress-free day.  I always joke that we provide the house but our moms run the show.
One of my favorite things to do is figure out the Thanksgiving tablescape.  I use the same main tableware items each year (i.e. chargers and plates) but I like to switch up the way the rest of the table looks.  This year, I decided to purchase new napkins thanks to Threshold for Target and to order a couple of flower arrangements.  The flowers were provided by local florist, The English Garden.  (They were responsible for these amazing arrangements found here in this post for my baby shower.)  I provided an inspiration picture and the final product blew me away.  Truly.  The idea was to depart from the traditional fall color palette and use more of a muted, monochromatic palette of whites and creams.  They absolutely nailed the vision.  The flowers allowed me to worry less about the remaining details this year which was helpful seeing as I had an almost one year old on my heels.   For the remaining touches, I simply placed a single pinecone at each table setting and then sprinkles some around in between the floral arrangements.  I also used (fake) sprigs from Michael's to add a bit more detail.
Our nieces, Alex and Cameron, are incredibly special to the two of us.  It is important to me to always try and make their place settings a bit fun.  I had personalized plates made a few years ago and this year I added some utensils and adorable turkey pouches that attach to the back of their chairs.  I filled them with little activities that they could work on throughout the day.
Here is how everything turned out…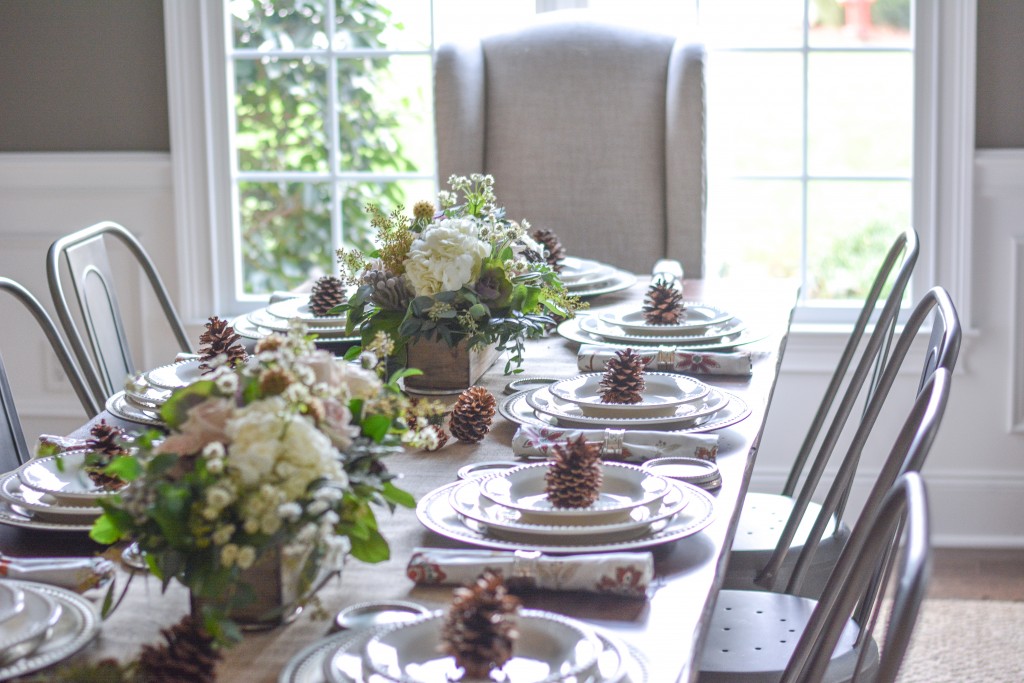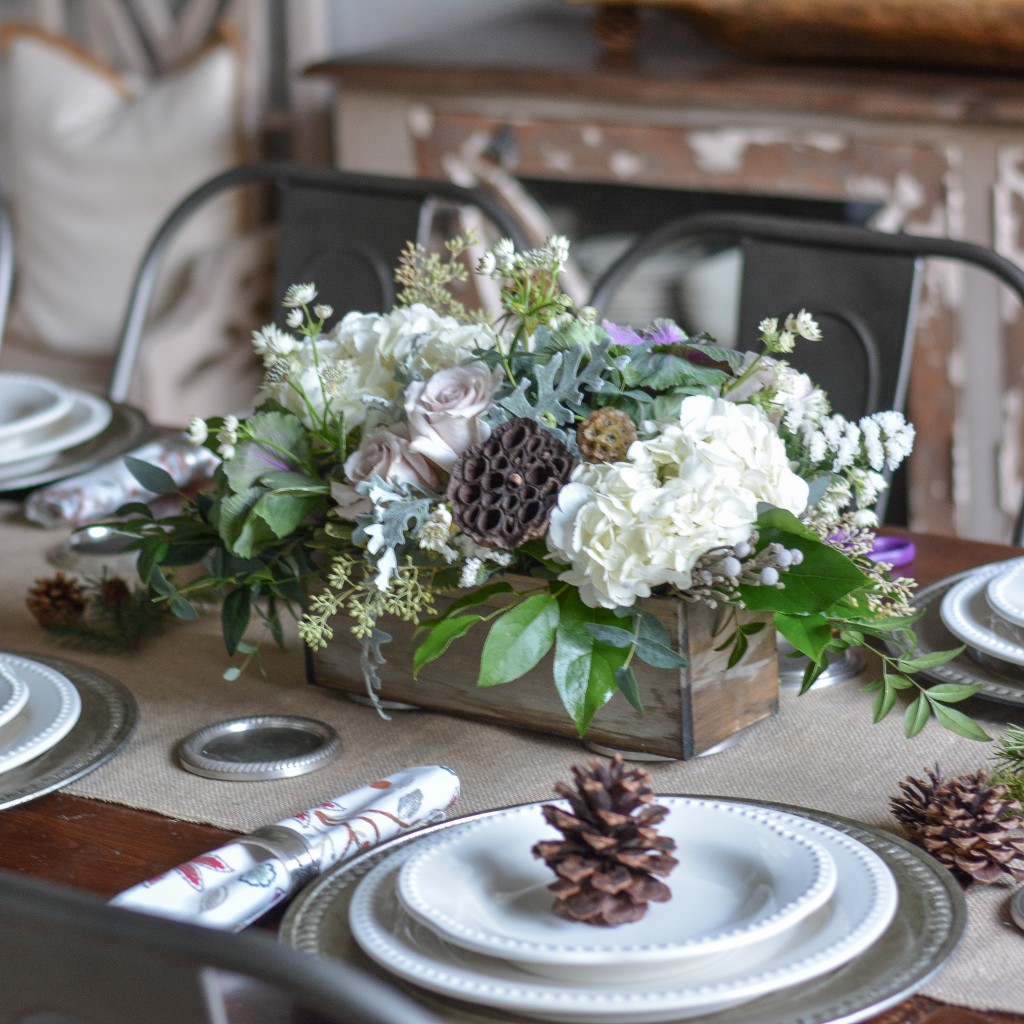 Plates: Pottery Barn | Chargers: Pottery Barn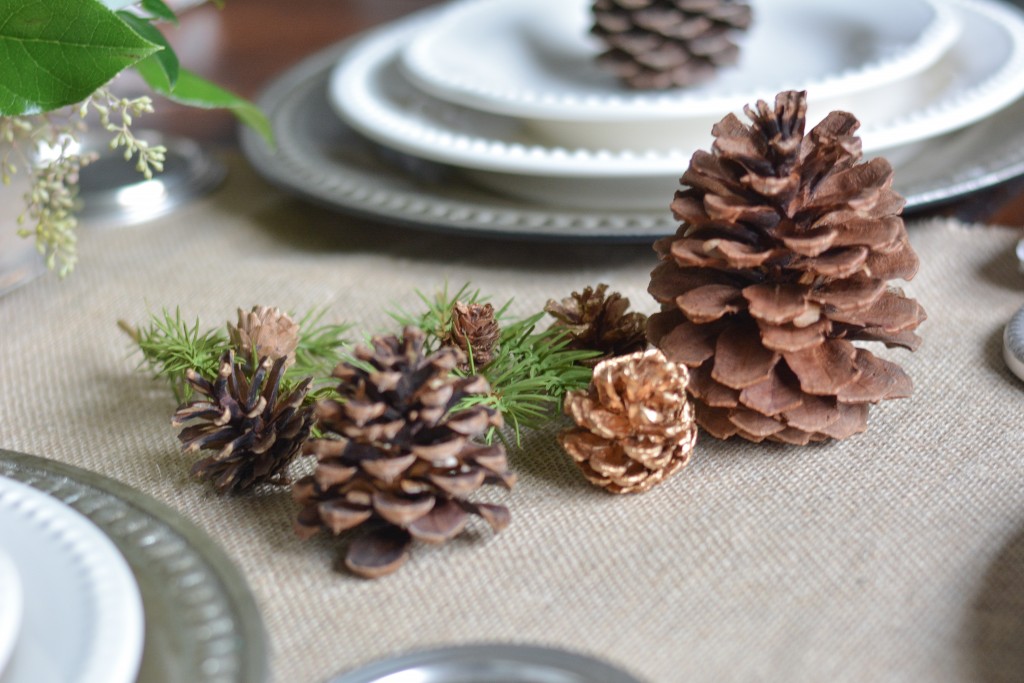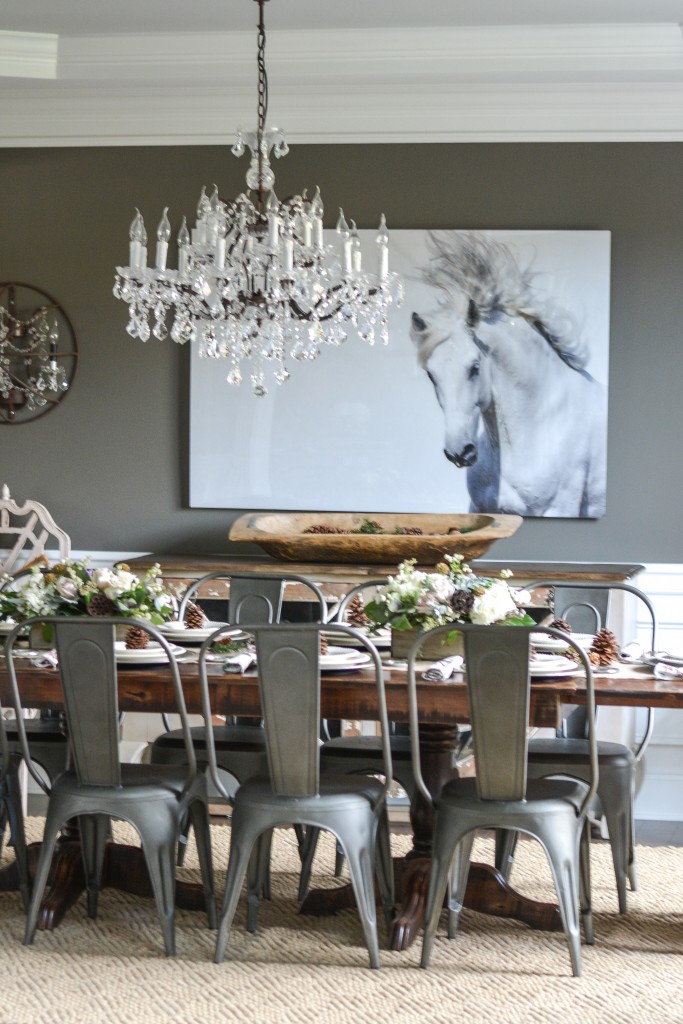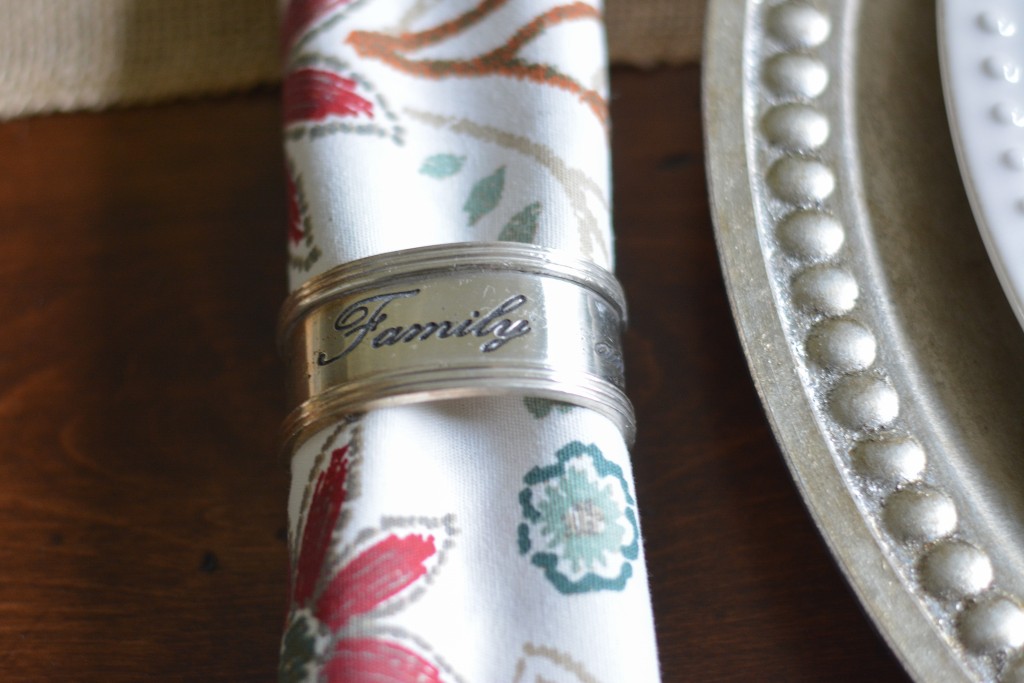 Napkins: Threshold for Target | Napkin Ring: Pottery Barn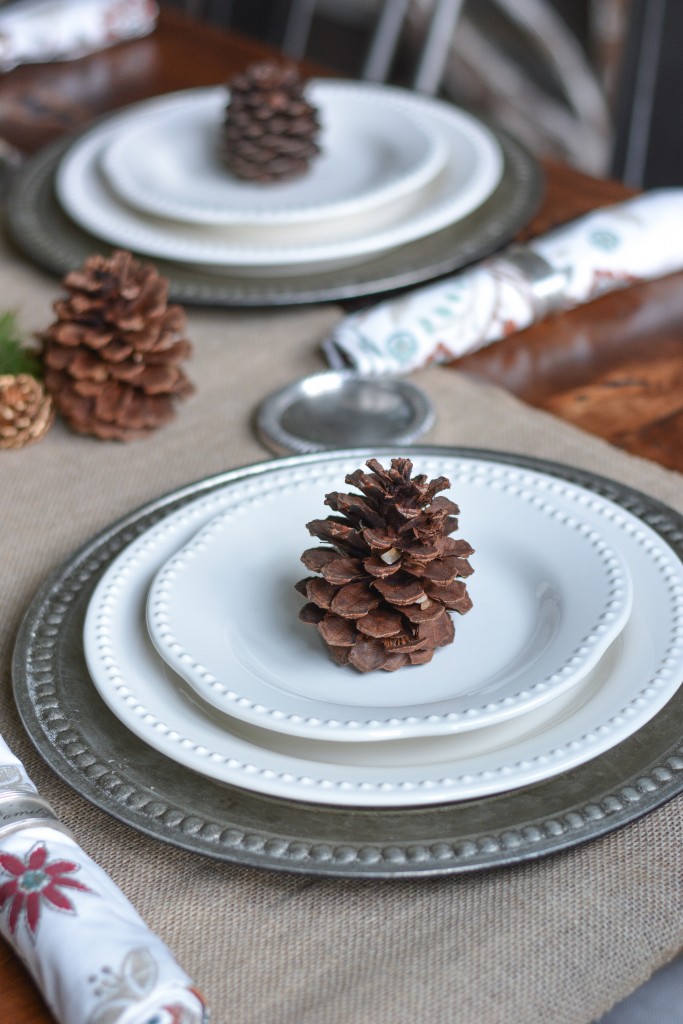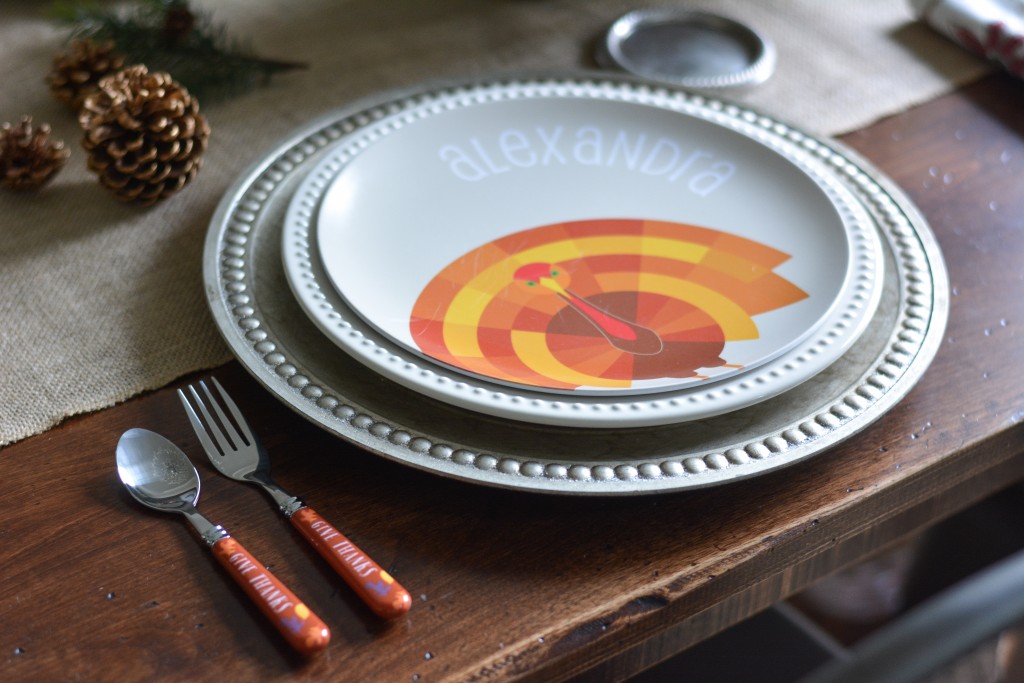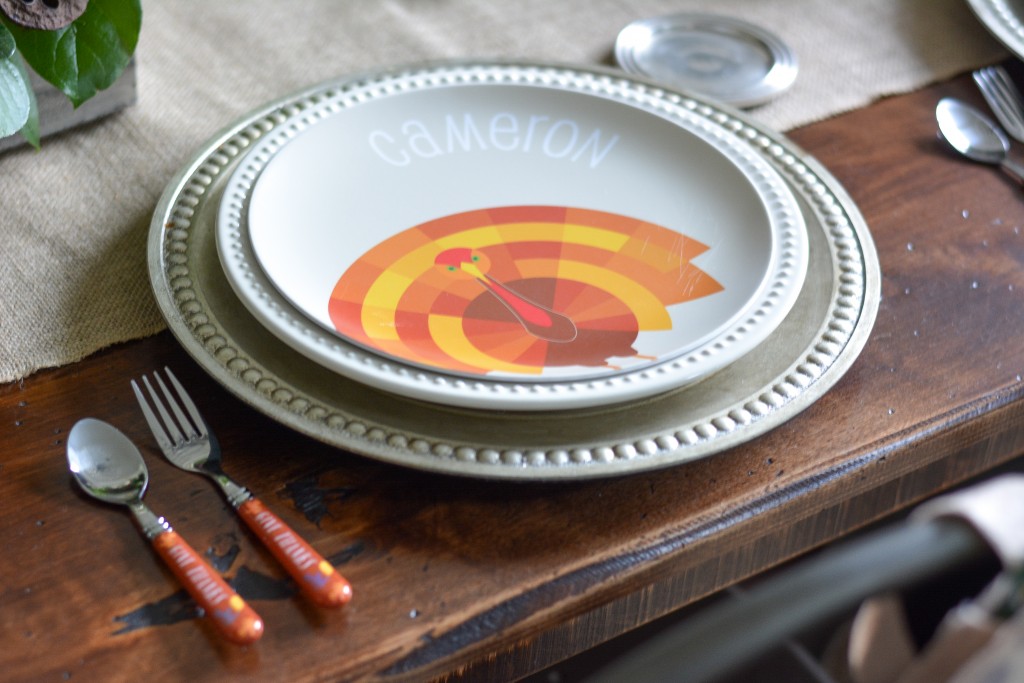 Personalized Children's Plates: Sarah + Abraham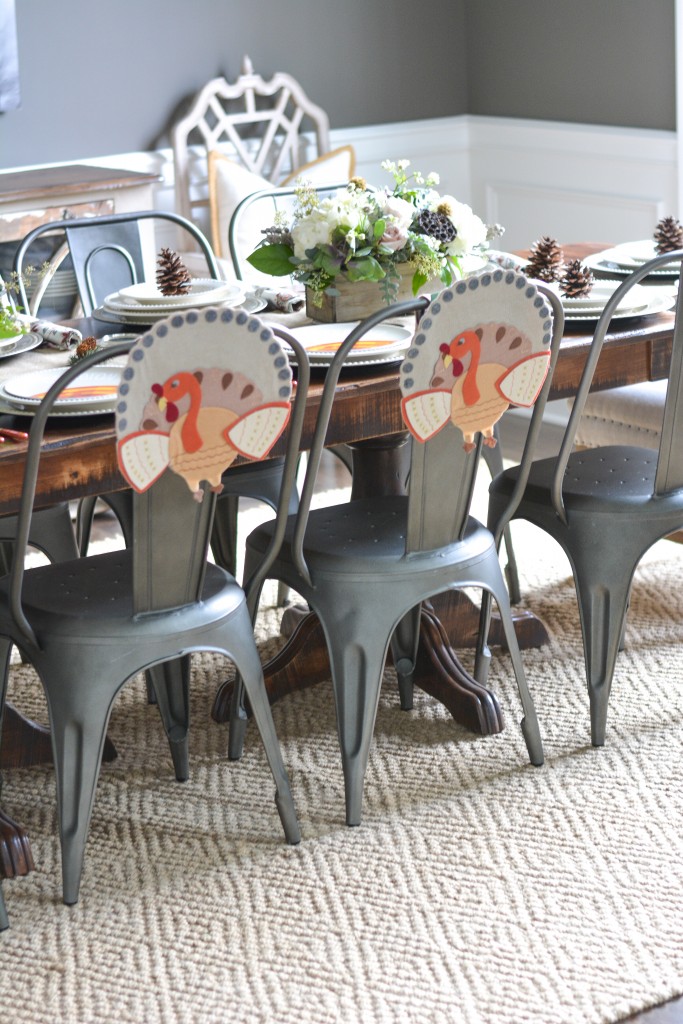 Kid's Turkey Pouches: Pottery Barn Kids (on sale now)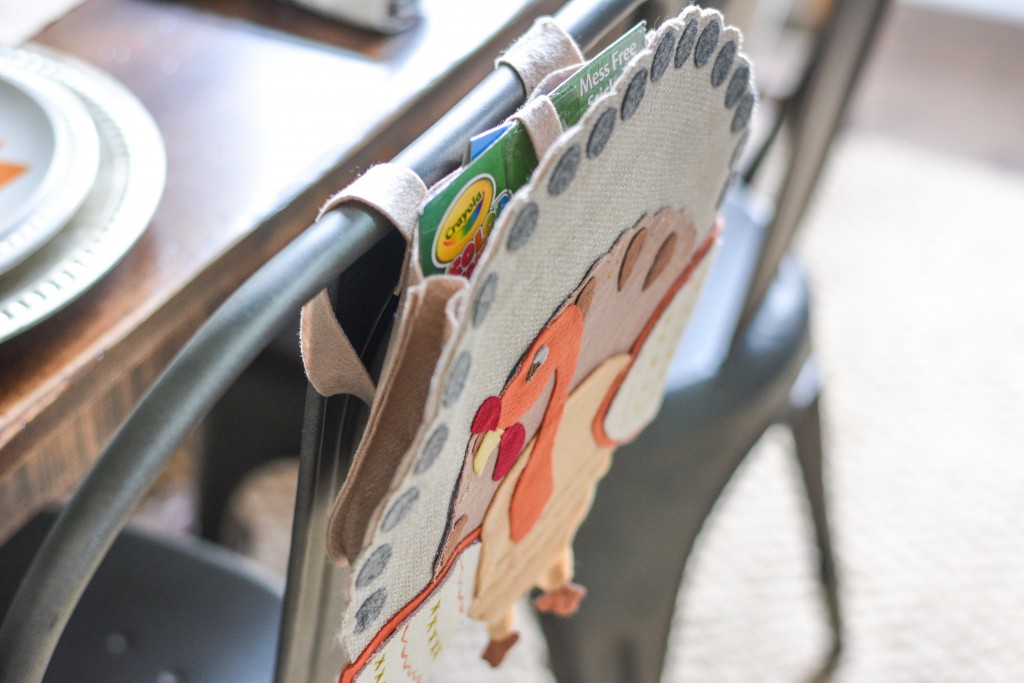 Hope that you all had a Thanksgiving Day filled with love and laughter!
xoxo
Lindsey