Happy Friday!  I cannot tell you how happy I am that it's the weekend.  I have been in a funk lately and can't seem to snap out of it.  It didn't help that I was sick for two weeks and work is crazy busy, but today the hubs and I are headed to Charlotte to attend one of my dear friend's wedding.  I am so looking forward to the fun kicking off tonight with cocktails!
Part of my funk is my self-confidence. I am not liking my body right now. I feel bloated and flabby and I have to get back into working out.  The reason I am telling you this is because it is really hard for me to get in front of a camera but how else am I supposed to share these fabulous things that I have found over the past few weeks?
Earlier this week, we posted about a few of our favorite fall vests, so I am showing you one more.  This one comes from everyone's favorite store…TARGET!  It's really warm and for less than $35, why wouldn't you want to add this to your wardrobe?  It was not that cold when I put this look together so I paired my faux fur with a sleeveless turtleneck.  When I first saw this shirt, I didn't realize the length and how loose-fitting it was but once I had it on, I knew I had to have it.  It will be the perfect shirt to add under open sweaters this winter.
Lastly, let me tell you about my booties.  These beauties were purchased from Nordstrom several weeks ago.  I originally saw the brown version of this boot and fell in love.  While I really wanted to purchase the brown ones, I needed a new pair of black boots, so these made it home.  I like the worn look on the toe (which you can see more on the brown) and the two straps give the boot some character.  And, yes, they are comfortable!
Here a few pics of my look.
Details –  Faux Fur Vest: Mossimo Supply Co. |  Turtleneck Tank: Anthroplogie | Jeans: Madewell | Booties: Ivanka Trump | Bracelets: Moon & Lola, Madewell, Stella & Dot, Mindy Mae's Marketplace | Necklace: Stella & Dot | Earrings: Dogeared (available in Silver only)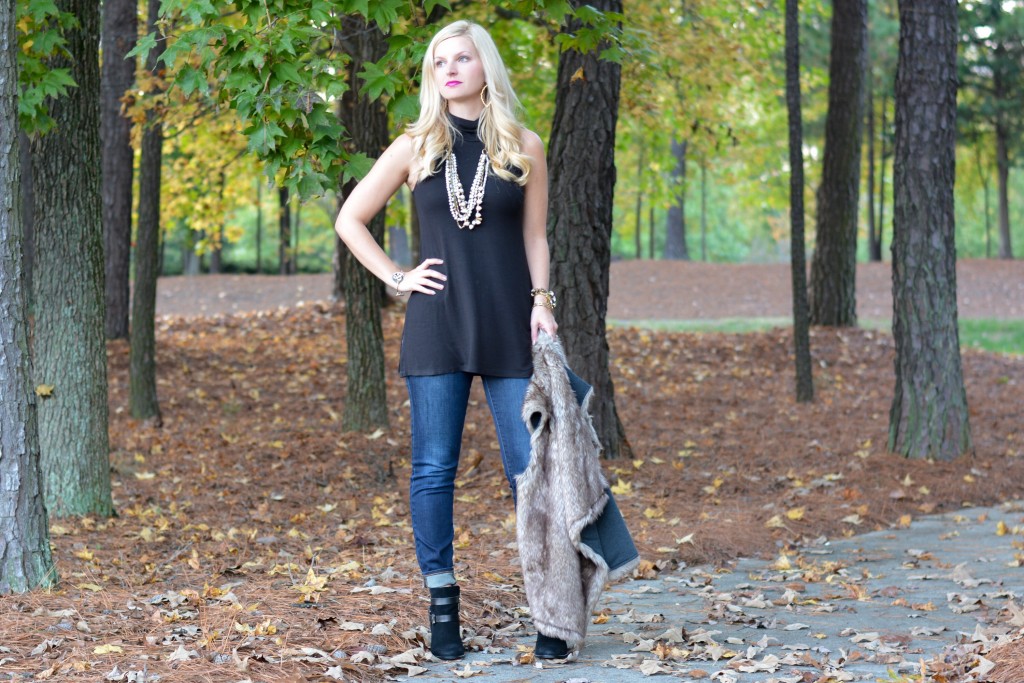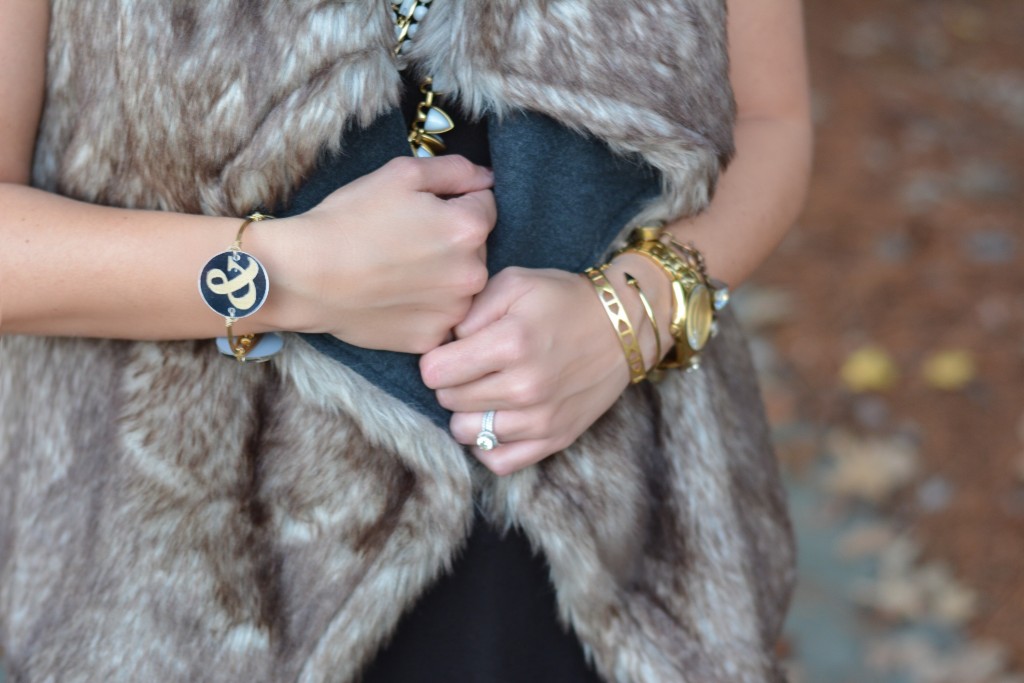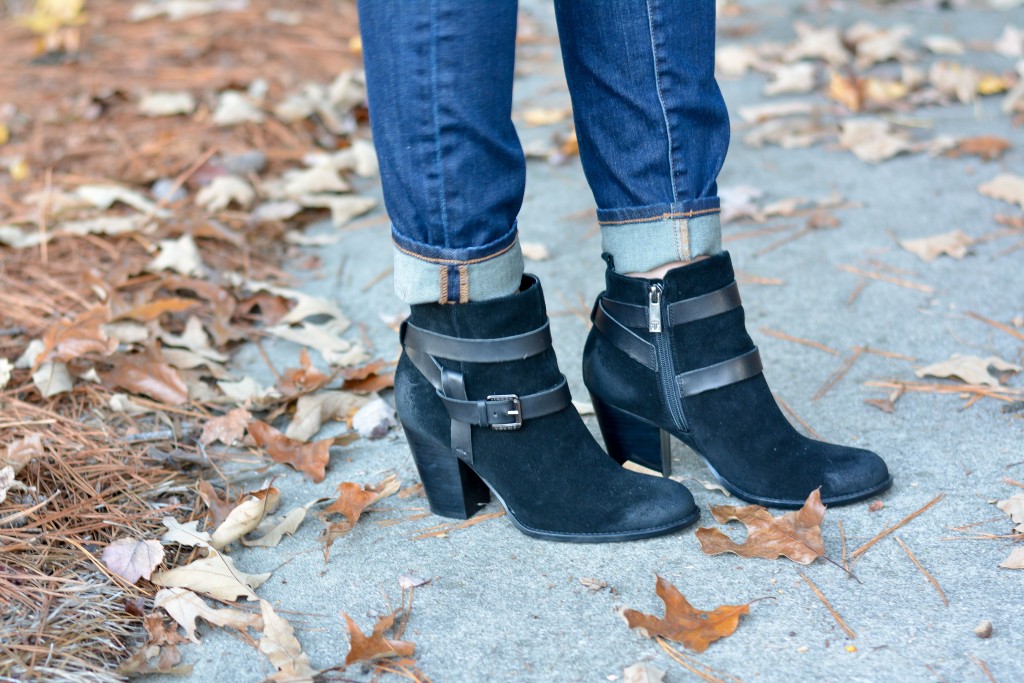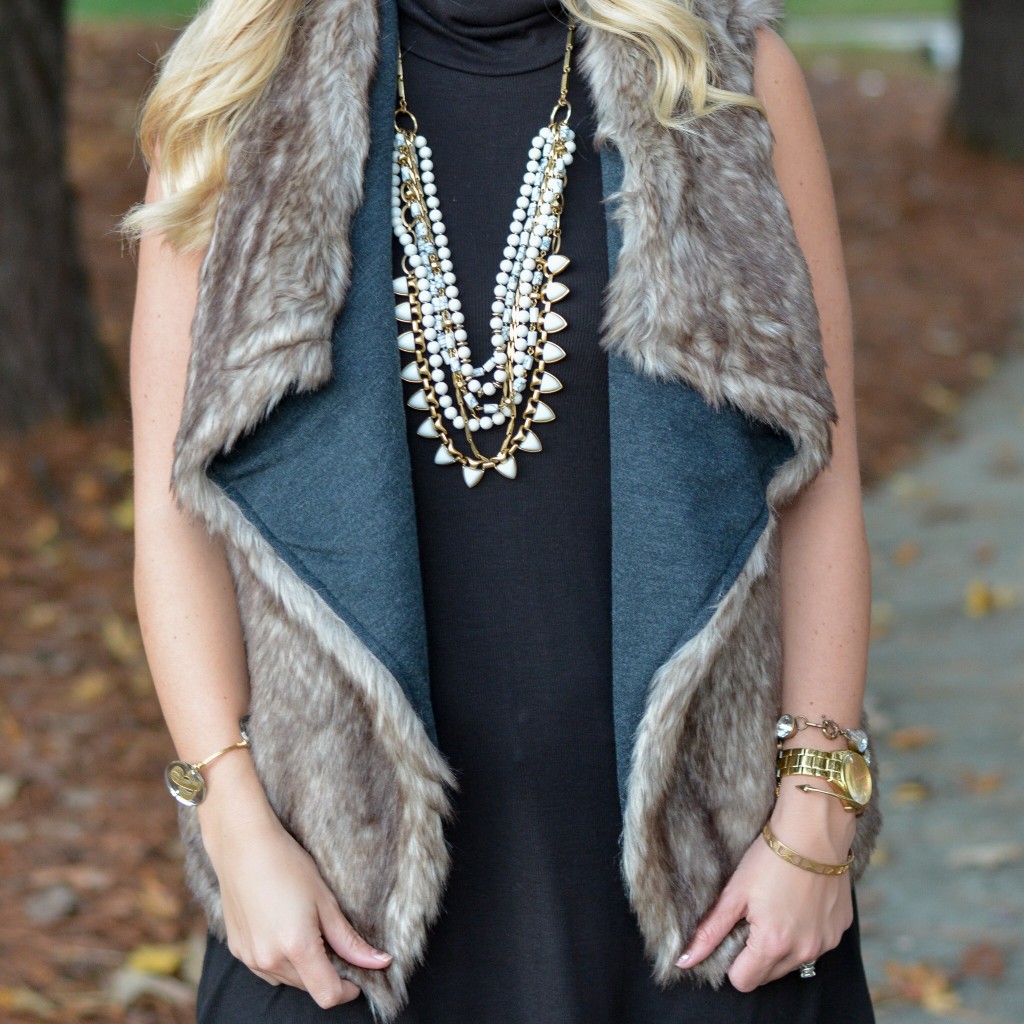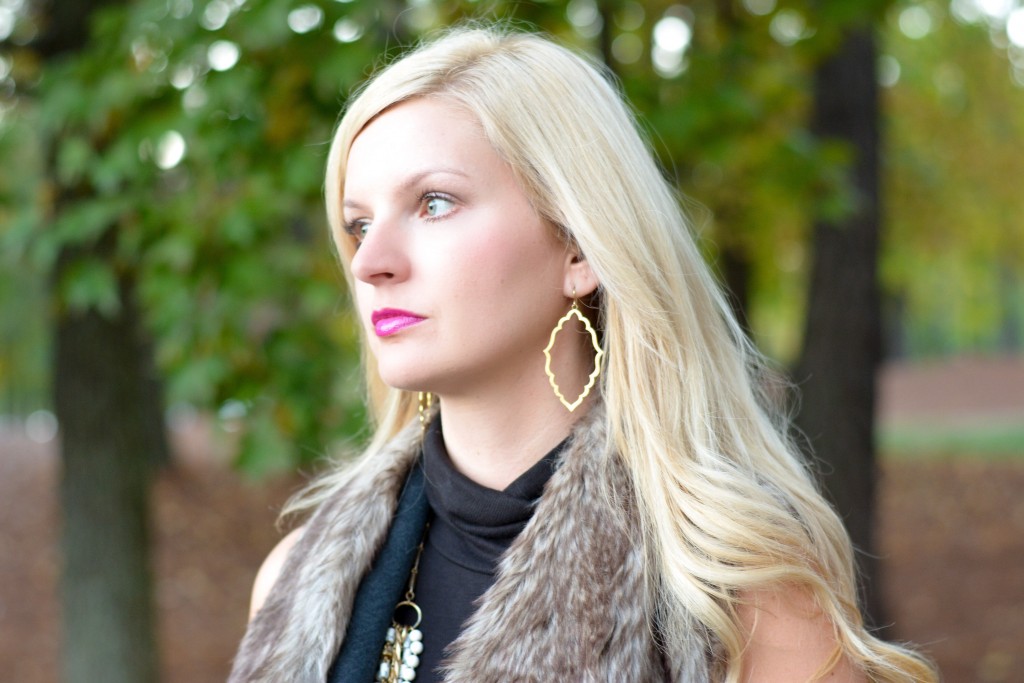 Hope you all have a wonderful Friday!
xoxo,
Tiffany