The two of us love a fun baking project that we can do with the little ones in our families.  With Halloween quickly approaching, we thought we would try out this little treat with Lindsey's nieces (ages 4 and 7).  The ingredient list was short and we thought, can you ever really go wrong with combining peanut butter and chocolate?   In the end, with a bit of guidance, the girls made these equally yummy and adorable spider cookies.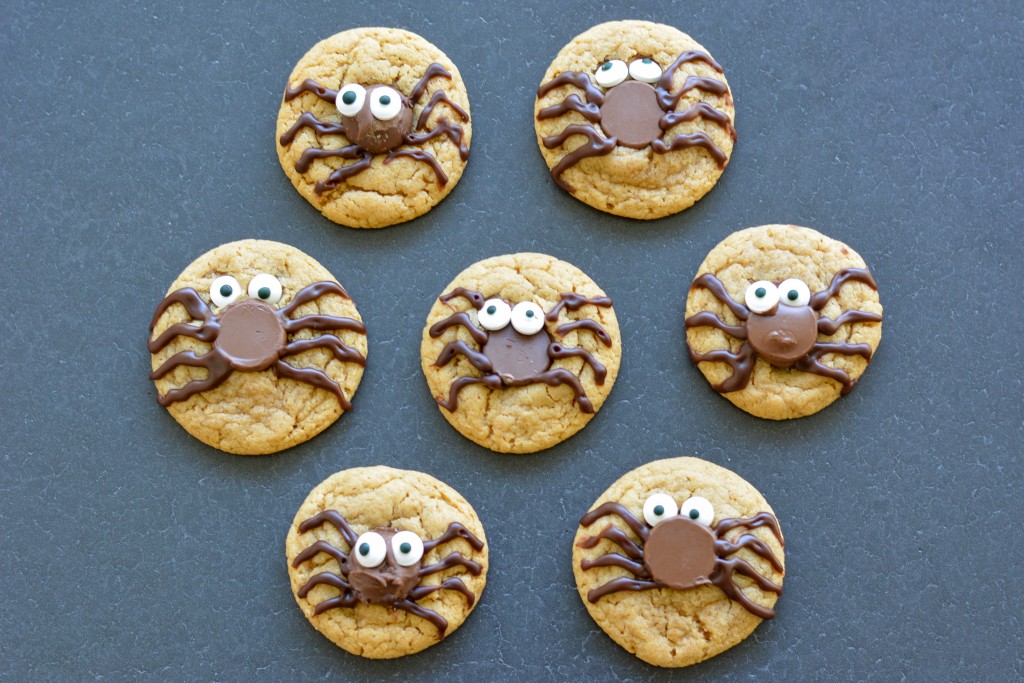 What You'll Need
– Peanut butter cookies (we opted for store bought mix because
we thought it would better serve the girls' attention spans)
– Hershey's Kisses or Lindt Truffles
– Chocolate Chips or Pre-packaged Decorating Icing
– Candy Eyes (We found ours at Michael's)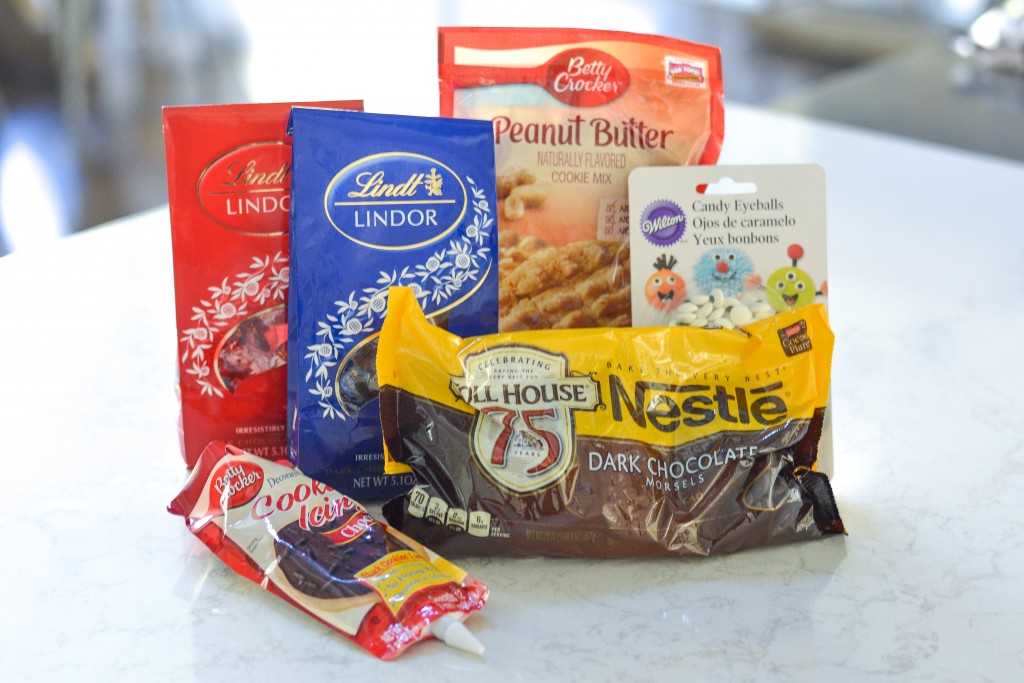 Instructions
1. Follow directions on package for preparing cookies
2. Wait just 2-3 minutes for cookies to cool after removing them from the oven
3. Place a Hershey Kiss UPSIDE DOWN in the center of each cookie and wait for them to soften.  (The original recipe we found recommended using truffles but we found them to melt way too much far too quickly.  The chocolate melted all over the cookie so we switched to Kisses.)
4. Once the Kiss has softened, you can add the edible google eyes to the top.
5. Wait until cookies have cooled completely and either use the pre-made decorating icing to draw spider legs or you can melt the baking chips and place them in a piping bag to decorate.
6.  You're done!  Super easy, right?
Both girls loved this activity.  It took just the right amount of time for them to stay interested until all two dozen cookies were completed.  They had fun teasing each other about their respective decorating skills.   Okay, they REALLY loved teasing their aunt about her cookies that turned out like octopuses.  If you are looking for a Halloween activity to do with the little ones in your life, we recommend giving this one a try!
Happy Halloween Week!
xoxo
Tiffany & Lindsey