As I sit here and type, my mind begins wandering back to the day that Ryan was born.  He is now just shy of eleven months old and I find it incredibly difficult to believe that time has in fact flown by so quickly.  While I absolutely loved the newborn stage, Ryan's stomach issues that emerged around three months and his difficulty sleeping well proved difficult and draining for all of us.  Exhaustion was constantly looming and I had many days when I would apologize to Ryan and say, "I am so sorry, my sweet boy.  I feel like I am not being the mom to you that I want to be…that I know I can be."  Thankfully, as with everything involving little ones, it was just a phase.  The fatigue is waning and the haziness has lifted.  Ryan is sleeping far better and his tummy troubles are improving daily.  His little personality is becoming so strong…a mix of laid-back and mellow like his dad and strong-willed and stubborn like his mom.  Each day is filled with so much joy.  David and I feel overwhelmingly happy and relieved that Ryan is now feeling so well.  It is so evident in how much he is smiling, giggling and laughing.  His sweet little smile could bring me to my knees.
One of Ryan's favorite things is to do is play outside.  However, until this past week, Ryan was afraid of the grass.  I would set him down on our lawn and he would immediately try to climb up my leg as if the grass was on fire.  This made playing outside rather difficult seeing as he is still a crawler and the driveway isn't the ideal surface for his little knees.  Just the other day, I eased him into it and helped him stand on the grass for awhile and within a few minutes, he plopped himself down.  Of course, he was content once he realized that he could yank the grass out of the ground.  The other evening, David and I brought Ryan outside because the leaves had just begun to fall and we were curious to see if Ryan would like to play with them.  He was one happy boy.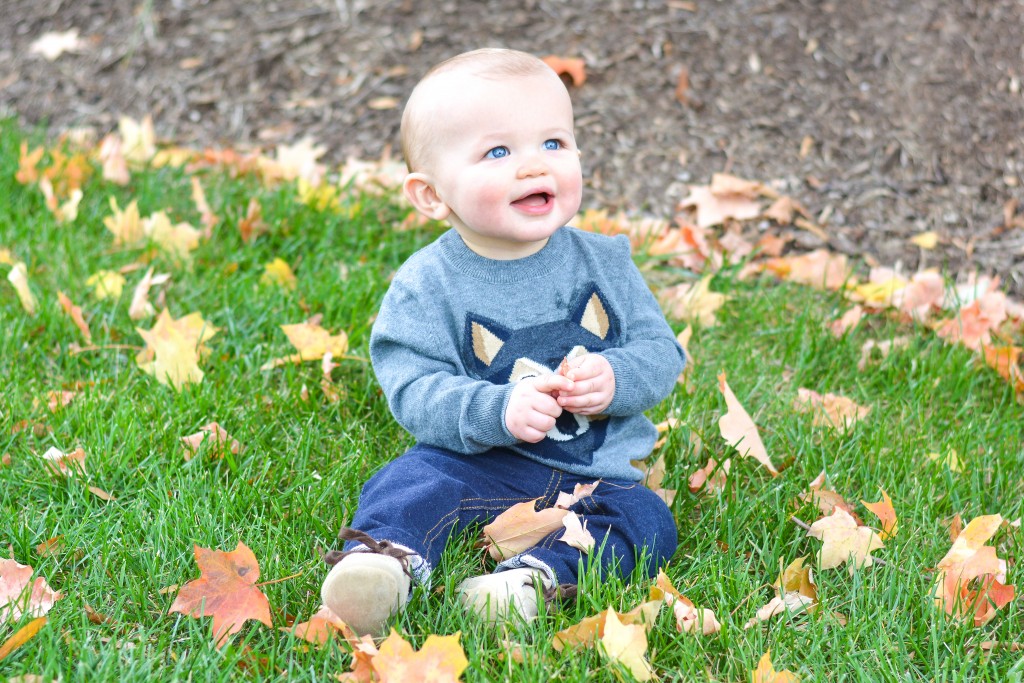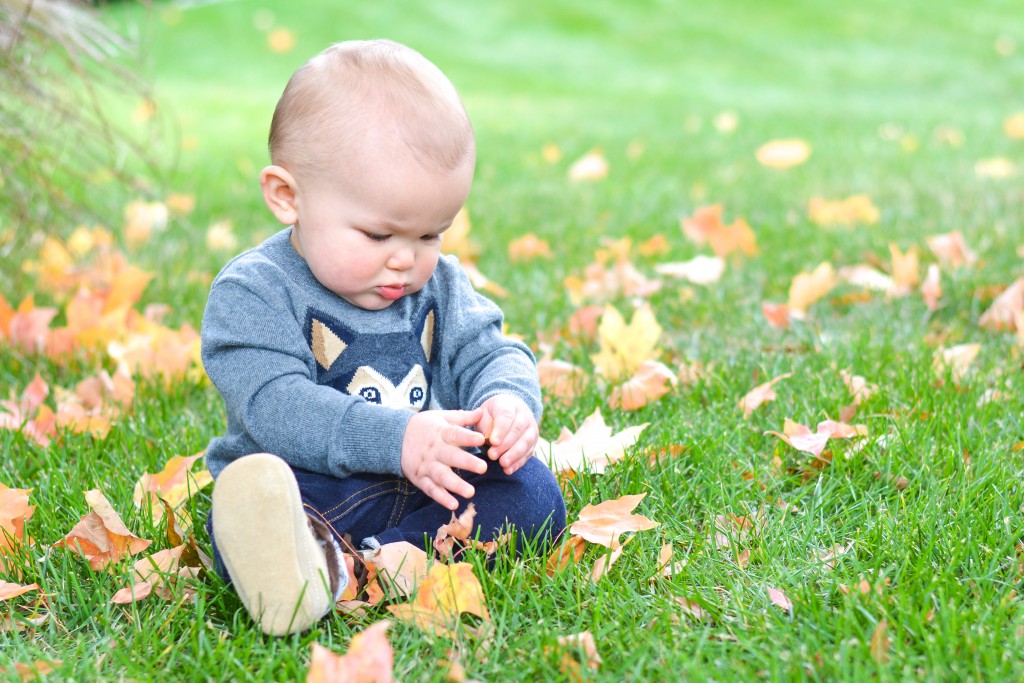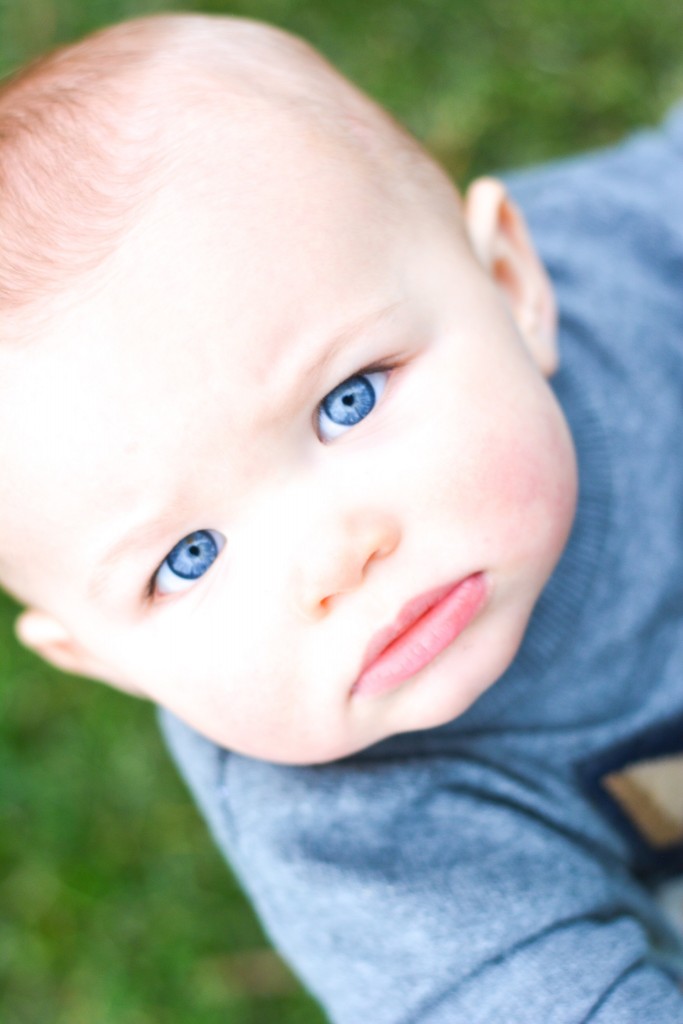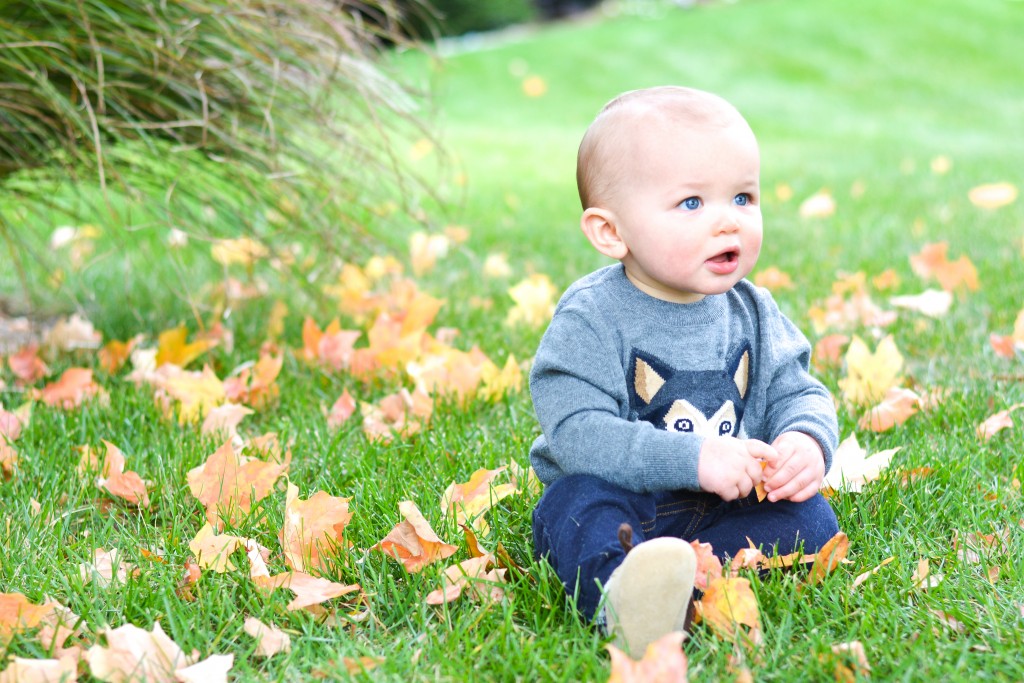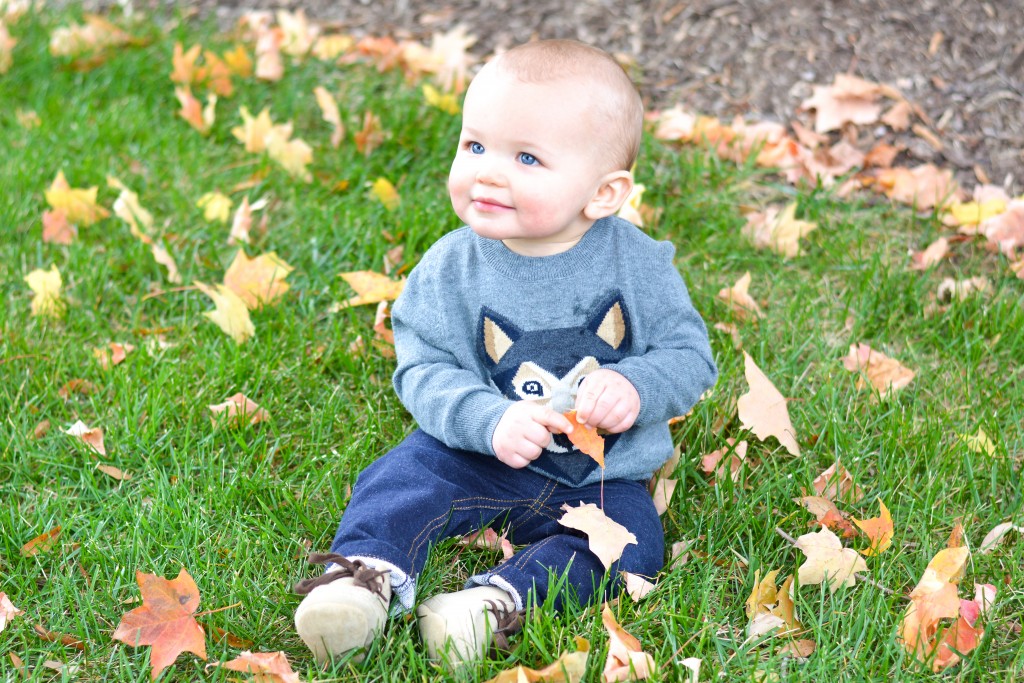 Ry's Details- Sweater: Gap | Jeans: Carter's | Shoes: Gap (available in stores)
Hope that you all are enjoying the beautiful fall leaves as much as this silly kid!
xoxo
Lindsey