While Labor Day marks the ceremonial end of summer, there are still a few weeks until it is officially over.  Since the warmer temps are here to stay a while longer, we thought we would share this light, fluffy, perfect-for-summer dessert.  You may already know about the Watergate Salad, but if you don't, you must give it a try.  It is super easy to make and only takes about 10 minutes to prep.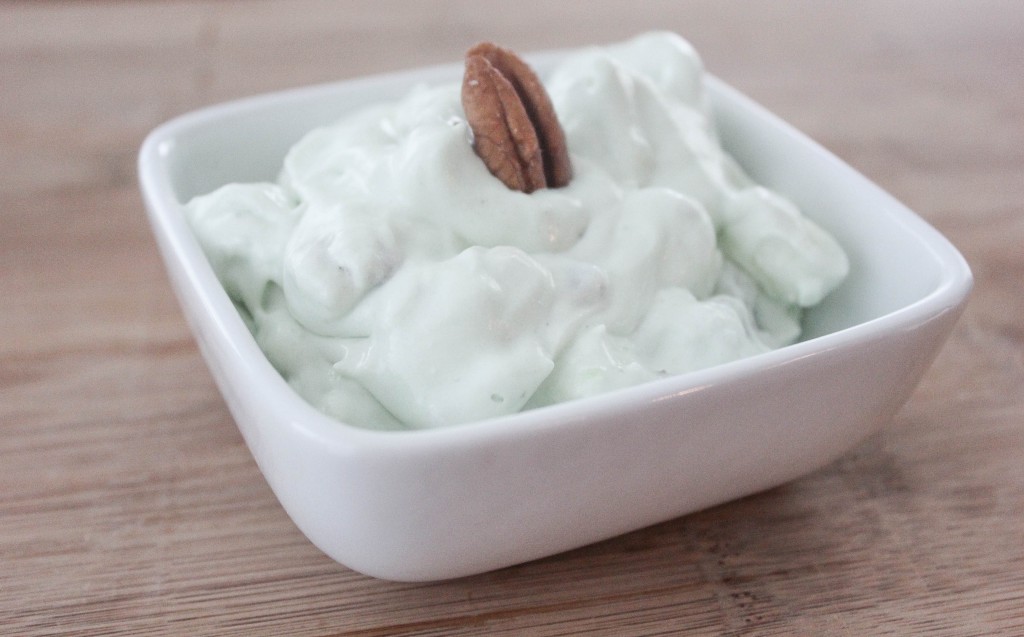 Here's what you will need:
1 can (20oz) crushed pineapple
8 oz Cool Whip (we used Lite)
1/2 cup of chopped pecans
1 cup of miniature marshmallows
1 package (3.4oz) of Pistachio JELL-O Instant Pudding
You simply combine the ingredients except the Cool Whip in a bowl.  Once you have all of those items combined, add in the Cool Whip.  Just like that the process is complete.  Let the mixture set in the refrigerator for an hour and then ENJOY!
We made this over the weekend and it was gone within 24 hours.  So simple and yummy!
Hope you all had a wonderful Labor Day weekend.
xoxo
Tiffany & Lindsey