Now, I will admit that I am not the best cook, but I do enjoy it when I actually find the time.  Plus, I love to eat!  My mother-in-law is one of the best cooks and I enjoy everything that she has ever prepared for us. One of my favorites are her tostadas.  They are so easy and super delicious.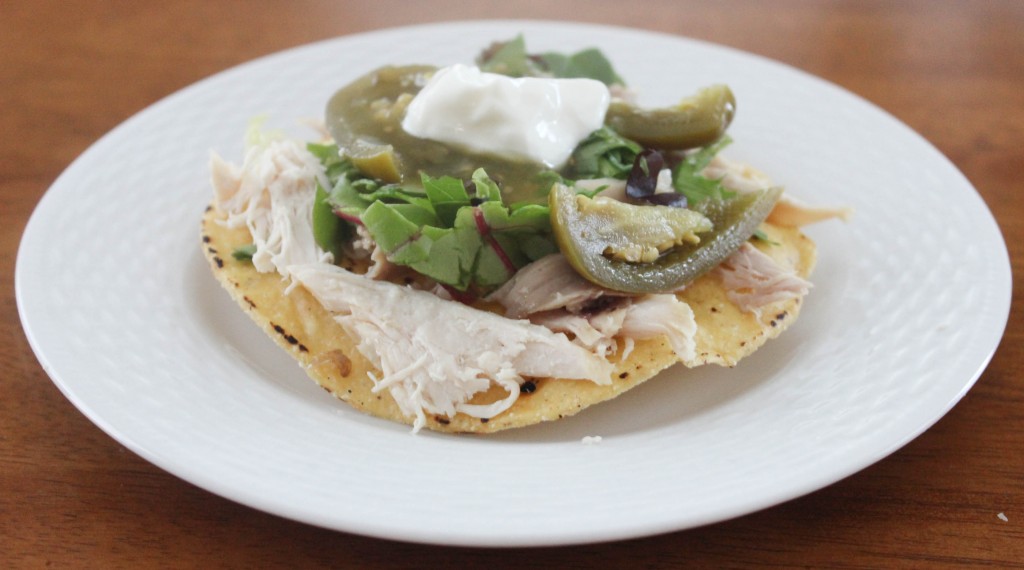 Here is what you need:
Rotisserie Chicken
Salsa Verde
Lettuce
Tostadas (crunchy tortillas)
Sour cream
Queso fresco (optional)
Pickled Peppers or Jalapenos (optional)
You will need to heat the tostadas in the oven.  I wrapped mine in tinfoil and put in for ~20 mins on 400 degrees.  While those were getting warm, I shredded by chicken with a fork and chopped my lettuce.  Once the tostadas are done, you simply layer all of these items on and enjoy!
Happy eating,
Tiffany