Happy Wednesday.  Hope you all had a great weekend.  I'm writing to you today from a Starbucks here in Guatemala.  Unlike the US, Starbucks are far and few between here, so I'm thankful to have access to my Skinny Vanilla Latte!
Today, I wanted to share with you a super easy, healthy recipe that I prepared a few weeks ago.  Rudy and I try to make healthy choices when it comes to our dinner meals and I'm all about easy recipes throughout the week.  I found this Black Bean and Corn Pita recipe while browsing Pinterest and thought I would give it a shot. While I followed the overall recipe, I did make a few substitutions (noted below).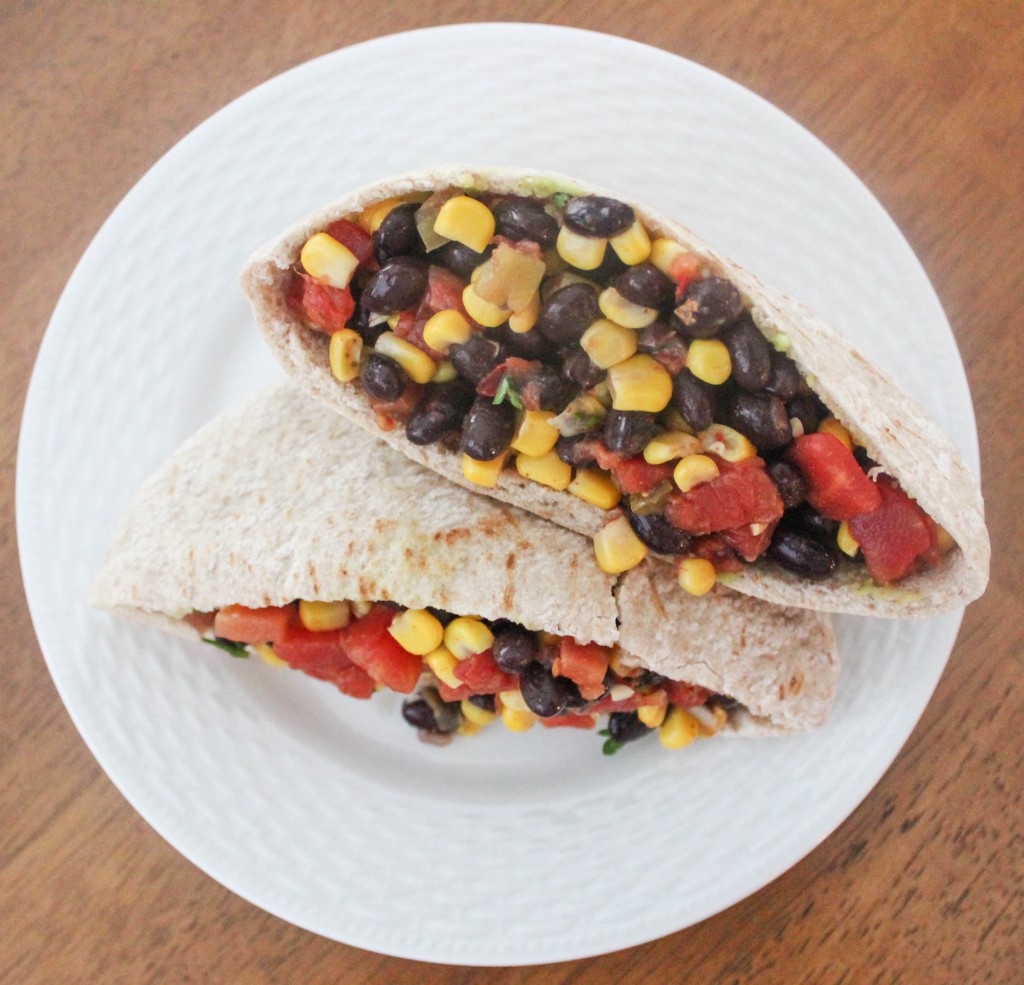 Here is what you will need:
1 can of black beans (I used low sodium)
1 cup of frozen corn (I used a can)
1 cup of canned tomatoes (I used Rotel)
1 avocado (chopped)
1 garlic clove (chopped)
1 teaspoon of chopped parsley
1/8 teaspoon of cayenne pepper (or more to taste)
2 teaspoons of lemon juice
1/2 teaspoon of chili powder
pita pockets (I used wheat pitas)
1/3 cup of Mozzarella cheese (I did use cheese)
First, you will want to rinse and drain the beans to cut the sodium content.  You will also want to drain the corn and Rotel, if you use the same substitutions that I did.  Then you simply mix everything together in a bowl.  Once you have completed mixing the ingredients, you simply fill the pita and enjoy.
Easy, right?
Hope you all enjoy,
Tiffany