We were hosting a Stella & Dot party last week so the two of us sat down to plan out the appetizers and drinks.  Knowing that almost everyone would be coming after work, we decided to prepare individual Greek salads.  At get-togethers like this one, we typically try and offer items that allow guests to serve themselves.  Often times, when hosting, the hostess becomes engaged in a conversation so this option is great for guests because they don't need to wait for your assistance.  Adding a cute printed sign in a frame or using a chalkboard easel that instructs guests to serve themselves is helpful.  Simply write, "Don't be shy…please help yourselves!".
We placed a serving of the salad into each wine glass and simply placed an adorable wooden spoon in each one.  We then lined up the glasses on a tray and told our friends to grab a salad and enjoy.  Super easy, super cute.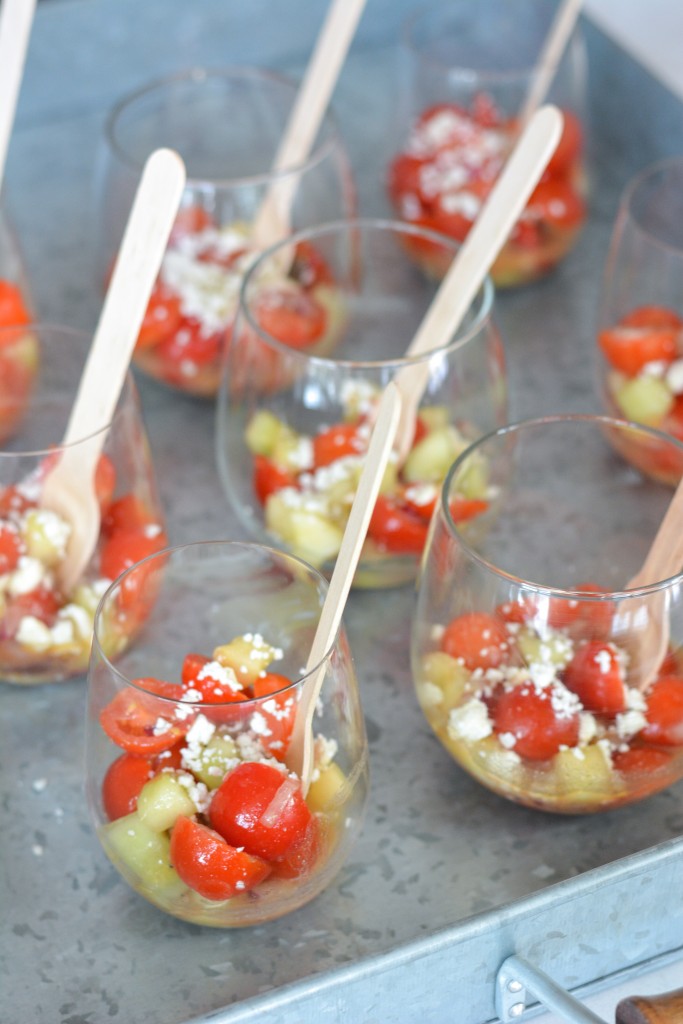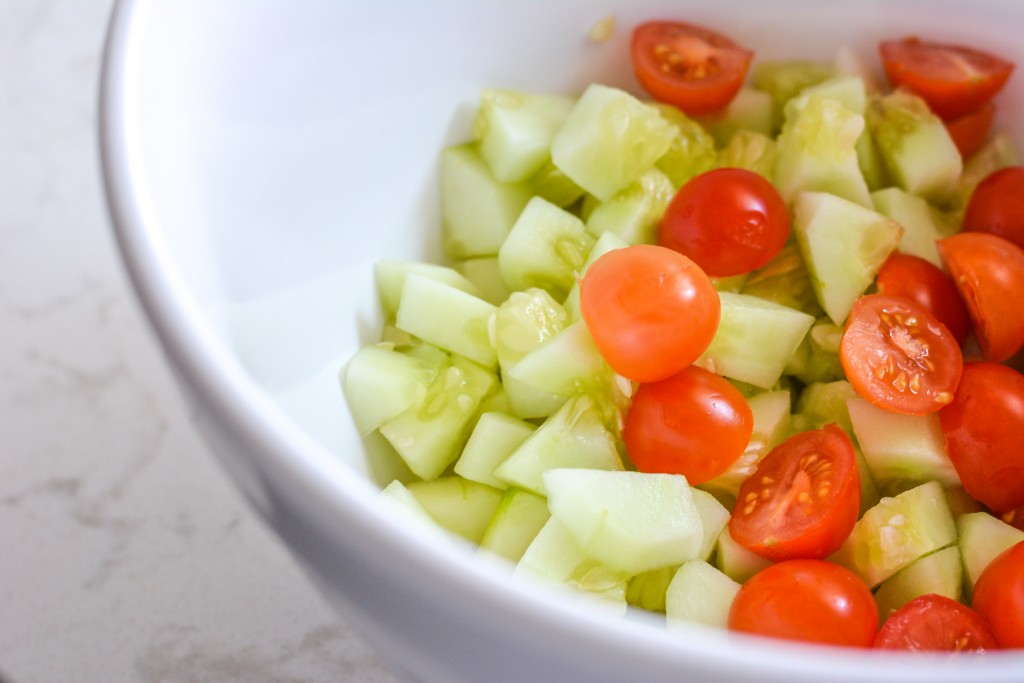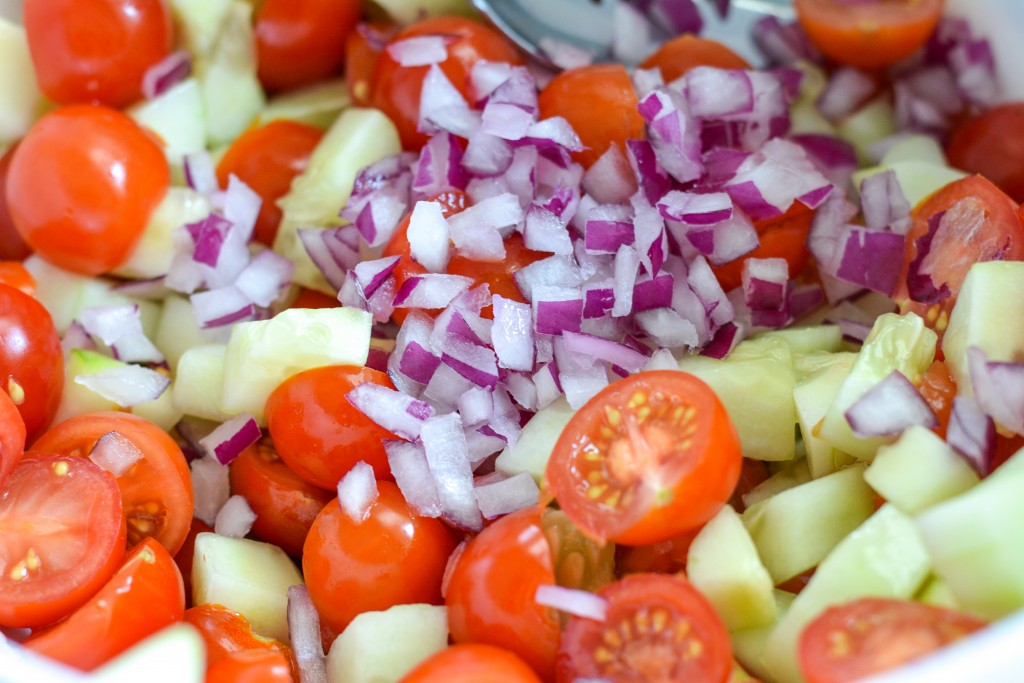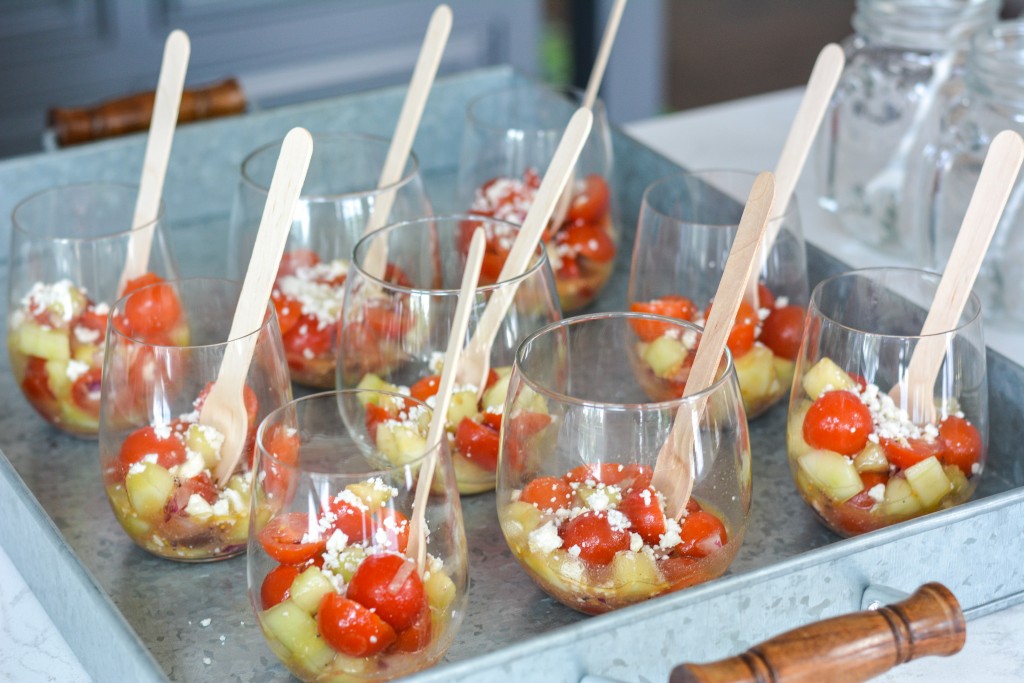 We served a couple of signature cocktails at the party so keep an eye out for those recipes (along with a couple additional appetizer ideas) in the coming weeks!
Have a beautiful day!
xoxo
Tiffany & Lindsey