We both love margaritas and we both LOVE a glass of champagne so we decided to try this recipe that merges these two drinks.  We have dubbed it a "Champarita" and let us warn you, it is dangerously delicious. With Cinco de Mayo just around the corner, we thought this would be a perfect drink idea.
Here are the easy steps…
First, start by mixing together turbinado sugar (Sugar in the Raw) and good old granulated sugar on a small plate.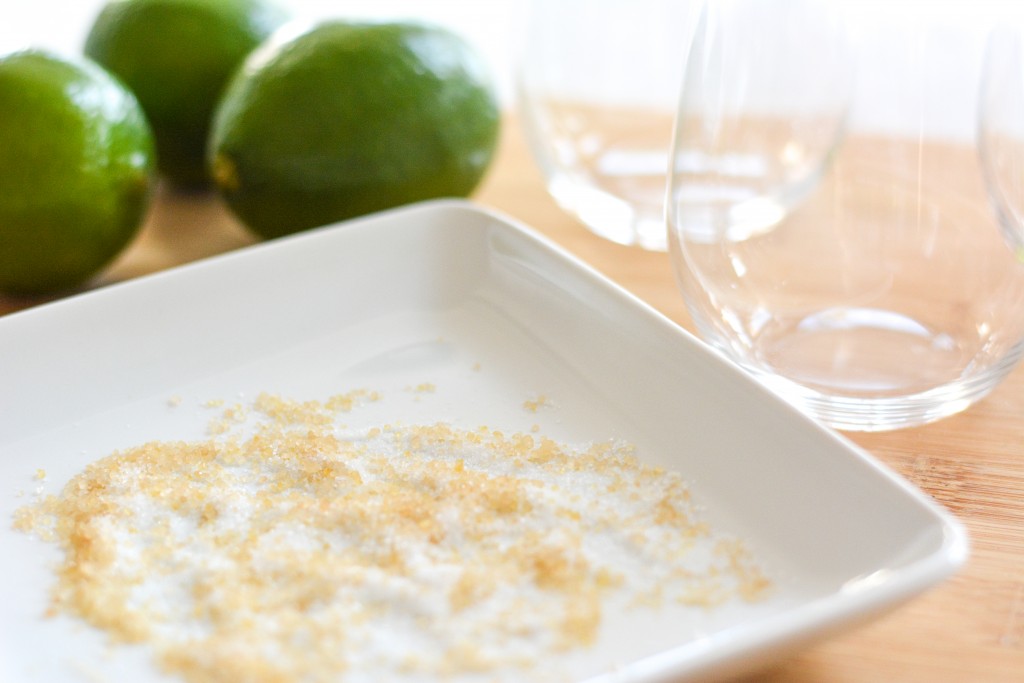 Next, use a wedge lime to wet the rim of two glasses.  Twist the rim of the glass around in the sugary mixture.  Obviously, feel free to use any type of glass.  We thought these small white wine glasses looked cute.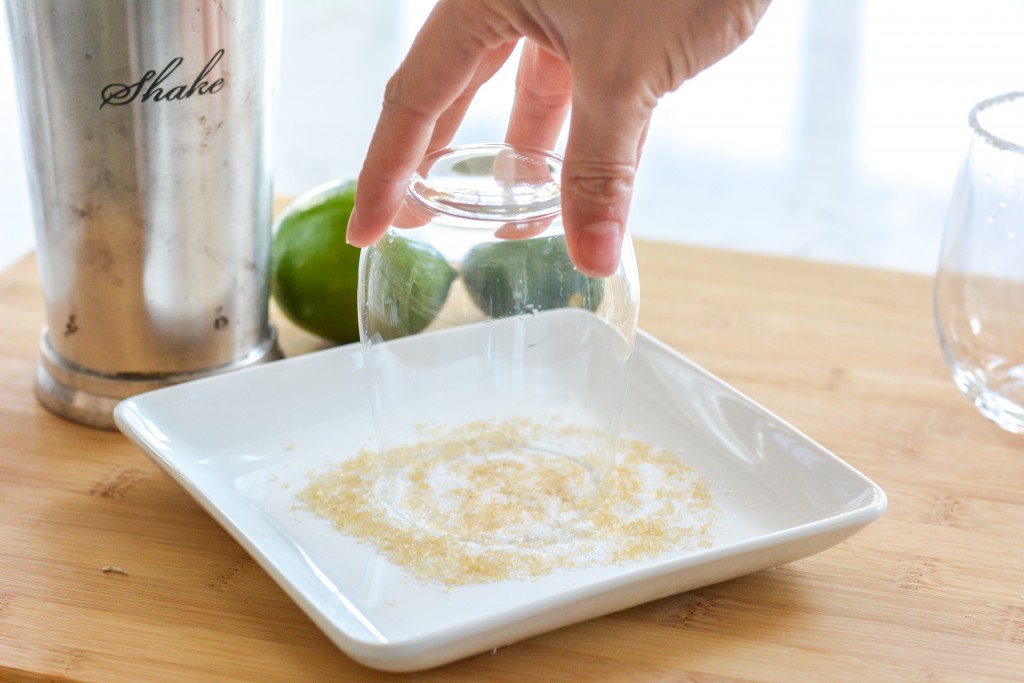 Now, grab a cocktail shaker and fill approximately halfway with ice.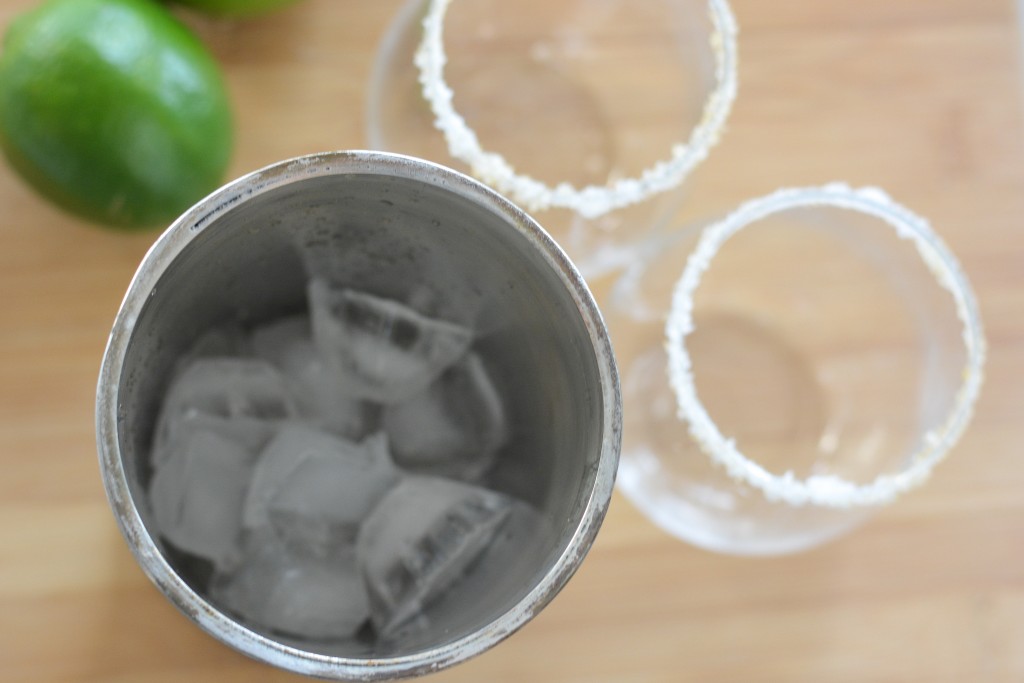 Add in the fresh lime juice, champagne, tequila and triple sec.  Shake gently a few times.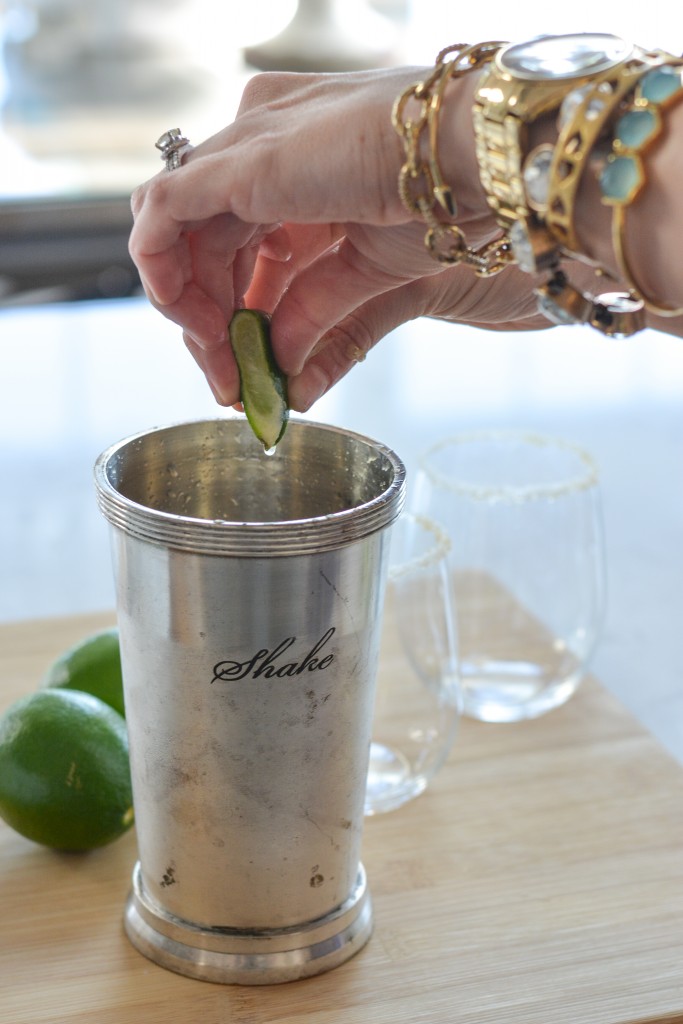 Pour into the previously prepared glasses, garnish with a lime wheel and cheers!  Drink up!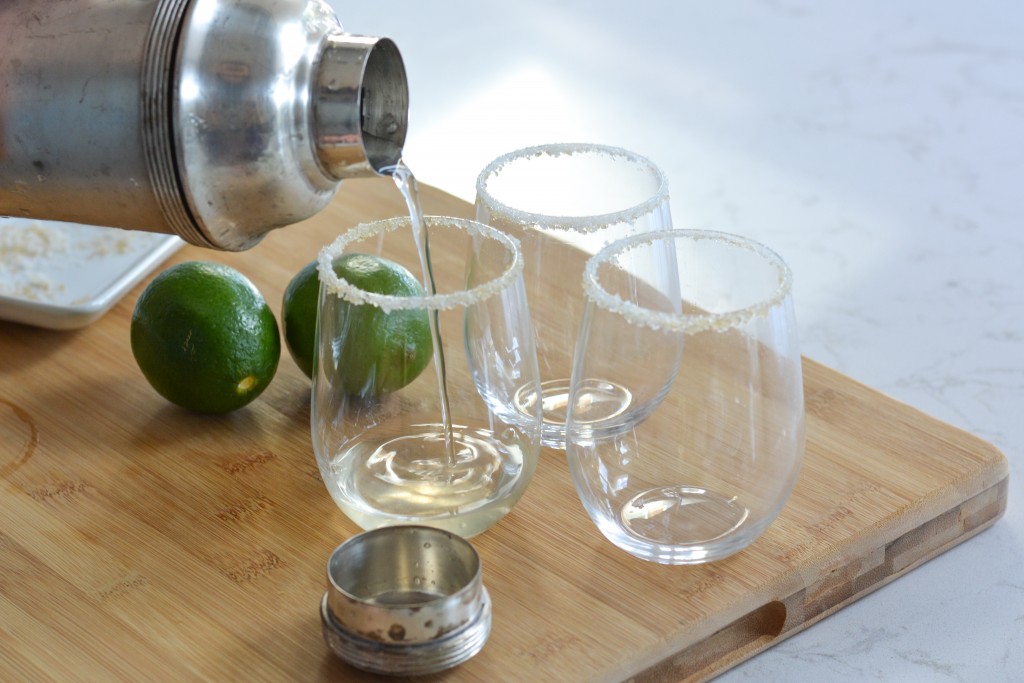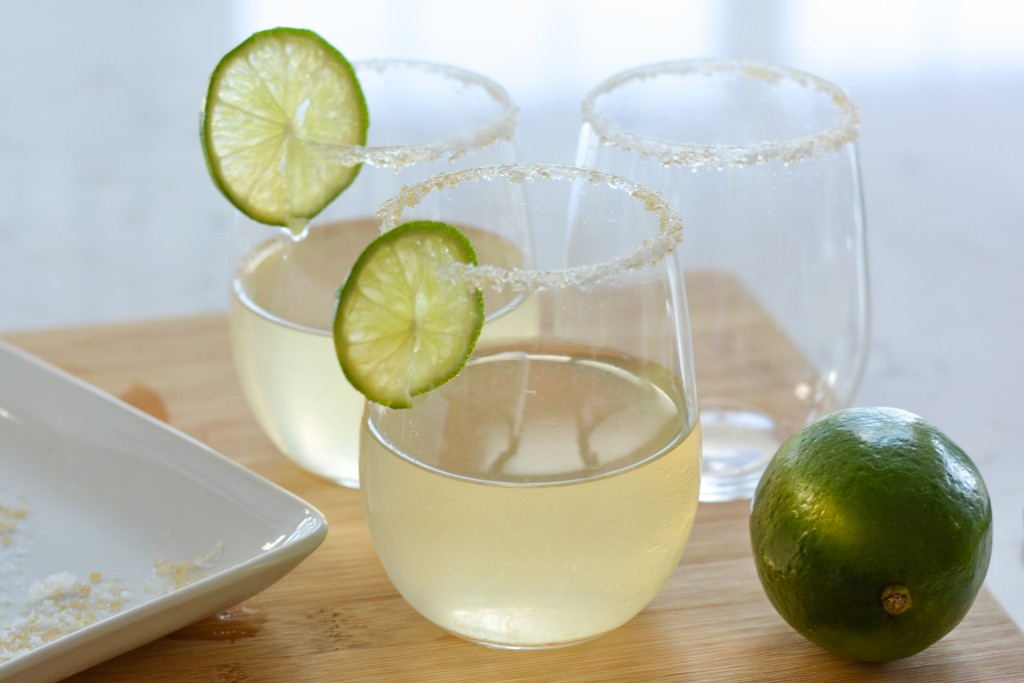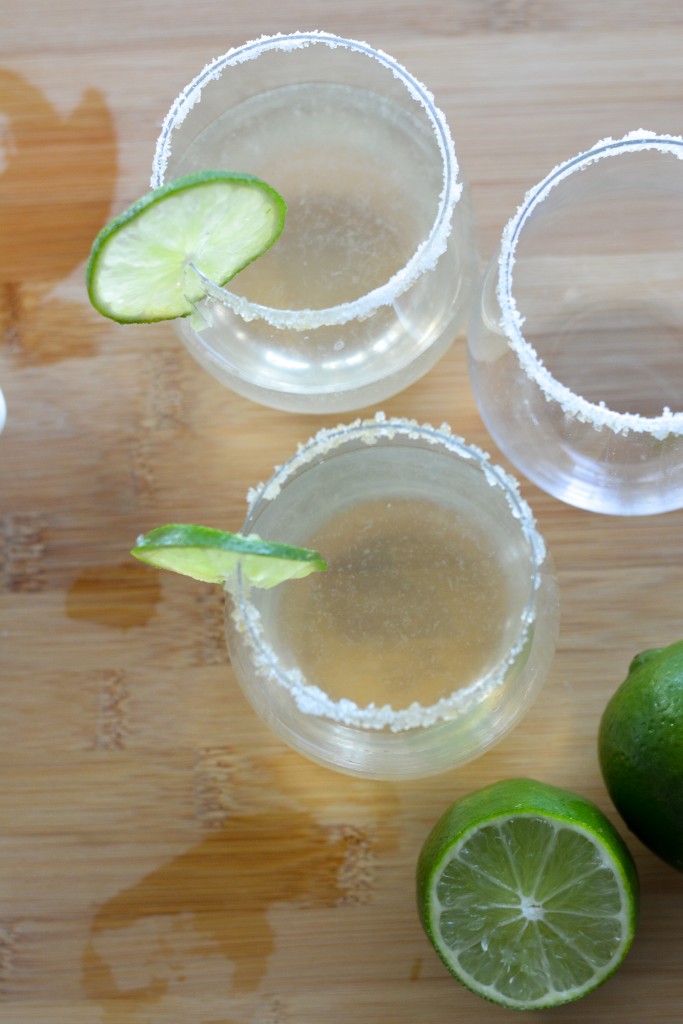 Ingredients (for two servings)
1 T. Granulated sugar
1. T Turbinado sugar
2 T. Fresh lime juice
6 oz. sparkling wine or champagne
2 oz. Tequila
1.5 oz Triple Sec
Lime wedges
Our Thoughts 
We were pleasantly surprised at how simple this drink was to whip up.  The combination of the dry champagne and the citrusy limes was really nice.  Although the mixture of the two different colored sugars made for a really pretty accent to the glasses, we also tried using salt.  In our opinion, the salted rims made for a much better taste.  We love a great salty-sweet combination.  Bottom line, this drink is incredibly yummy and we absolutely recommend that you try it out for yourselves.  If you love a sweet drink, try making it with the sugar-rimmed glasses but if you like a savory flavor, then use the salt instead. We actually think that a combination of the turbinado sugar and salt would be delicious.
Please let us know what you think.  We love receiving feedback.
Happy Monday!
xoxo
Tiffany & Lindsey