You can find military inspired fashion in any store you enter today.  Regardless if you are looking for boots, skirts or even dresses, the designers have found a feminine way for you to incorporate a masculine style.
I recently purchased a Military vest from Banana Republic and have been surprisingly pleased with how easily the muted green pairs with any other neutral.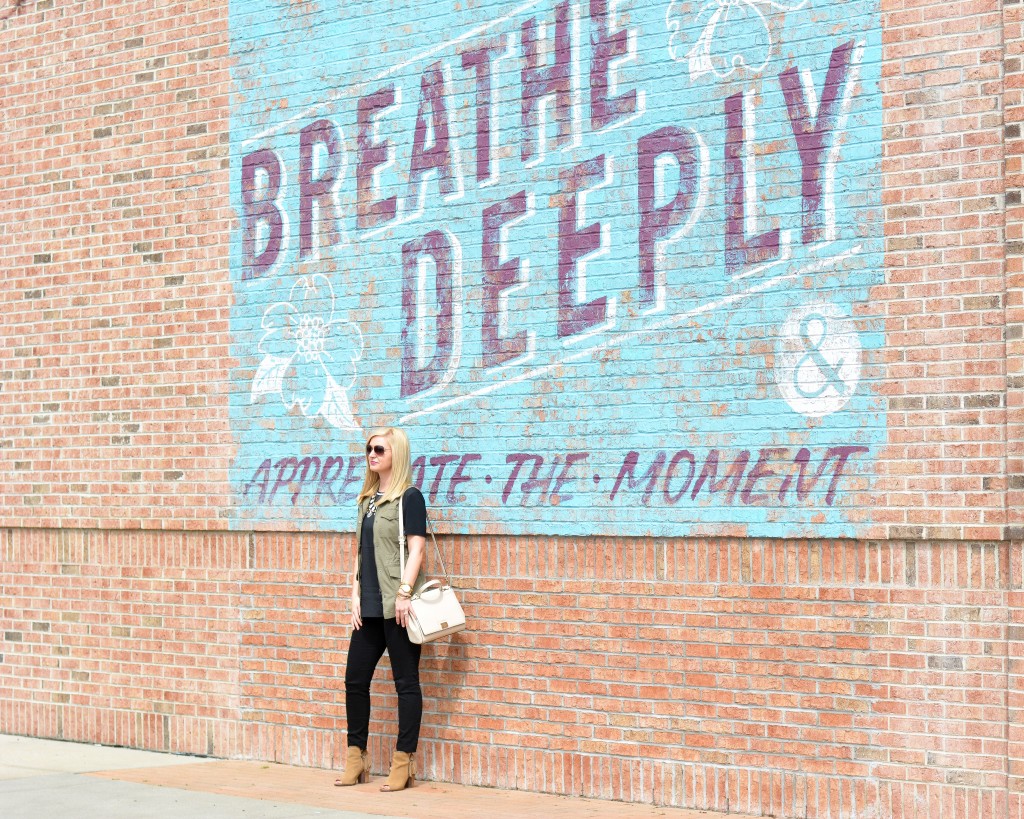 I love this saying.  The first 3 months of 2015 have not been easy for my husband and I so we have learned to take deep breathes and truly appreciate every moment, because you never know if it's going to be the last.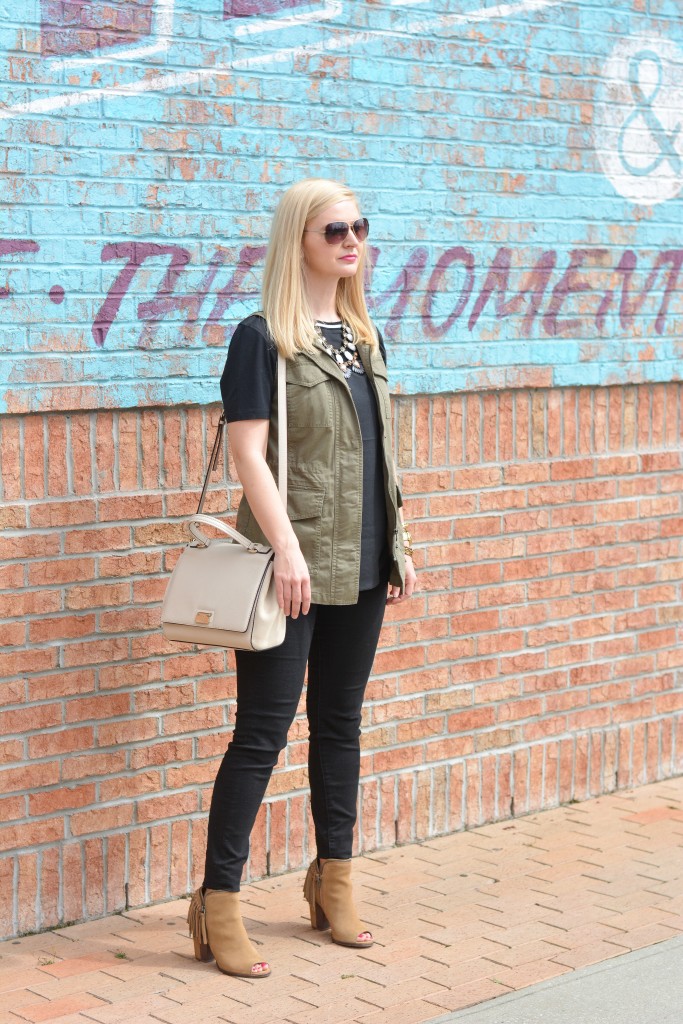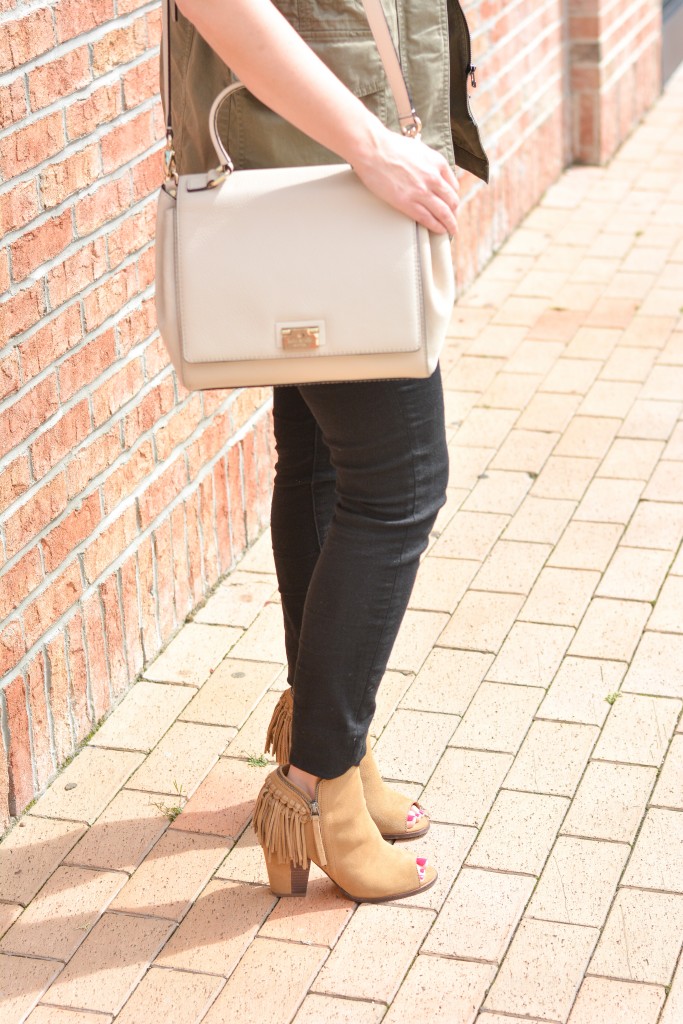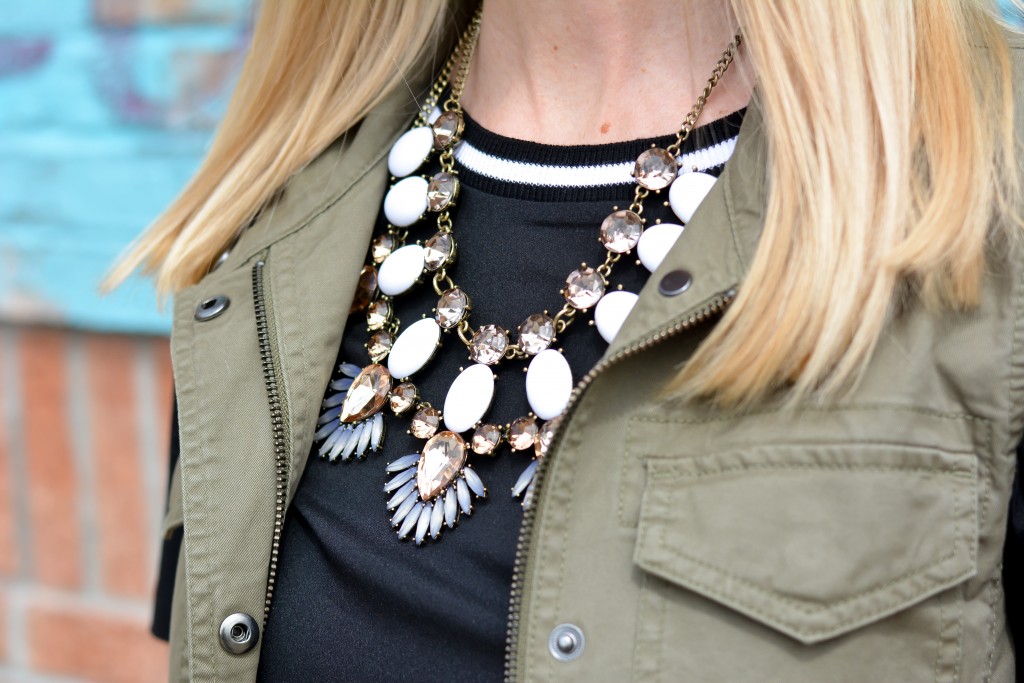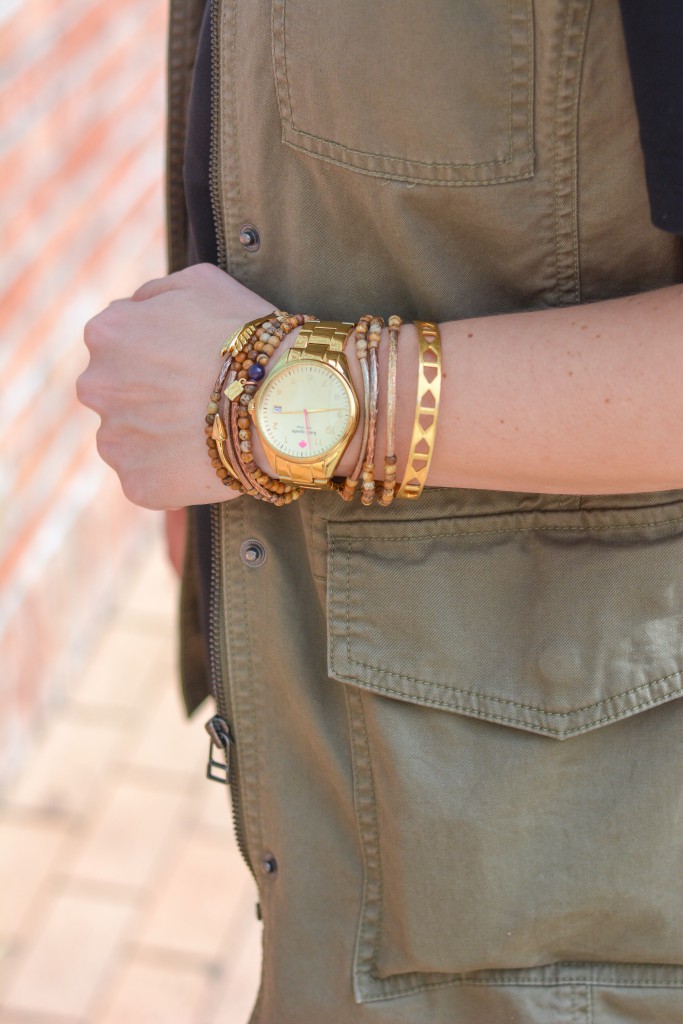 Details:  Vest  |  Jeans | Booties  |  Statement Necklace  |  Cluster Bracelets  |  Watch  | Arrow Bracelet  | Gold Bangle 
Happy Thursday!
xoxo,
Tiffany