Does anyone else feel like they have tried virtually ever self-tanner on the market in hopes of finding the perfect one?  So much money wasted on products that either don't work well at all or that work TOO well…the streaks, the dark spotting on hands, the dreaded orange tint.  There is something about having just a touch of color that makes me feel so much better about my appearance.  It is such a funny insecurity, but an insecurity nonetheless.  I have realized that I prefer to use a tanning wipe in lieu of a lotion.  I apply the wipe and then just rub the product into my skin to ensure an even color.
In my opinion, the best self-tanning products on the market are Kate Somerville's tanning towelettes and tanning pads.  I have been using them for years.  I love that Kate provides two options…a large wipe that provides coverage to your entire body and a small pad that will give a bronzed glow to just your face, neck and décolletage.  An added bonus?  The pads contain Kate's patented age-defying formula, Peptide K8™.  The wipes provide a nice all-over glow.  Literally…the products contain Mica Sheen which help give your skin a radiant glow.    I use the pads in the winter months when I don't necessarily need a tan on my arms, stomach and legs.  You will not look like you just returned from a week in the Caribbean, however, you will have a beautiful color.  That is why I am such a fan of this product.  Someone finally realized that subtle is the way to go with self-tanning products.  While I am nervous to shout about my love for these products because everyone's skin is so different, I feel confident in saying that these tanning products have far surpassed others, in my opinion.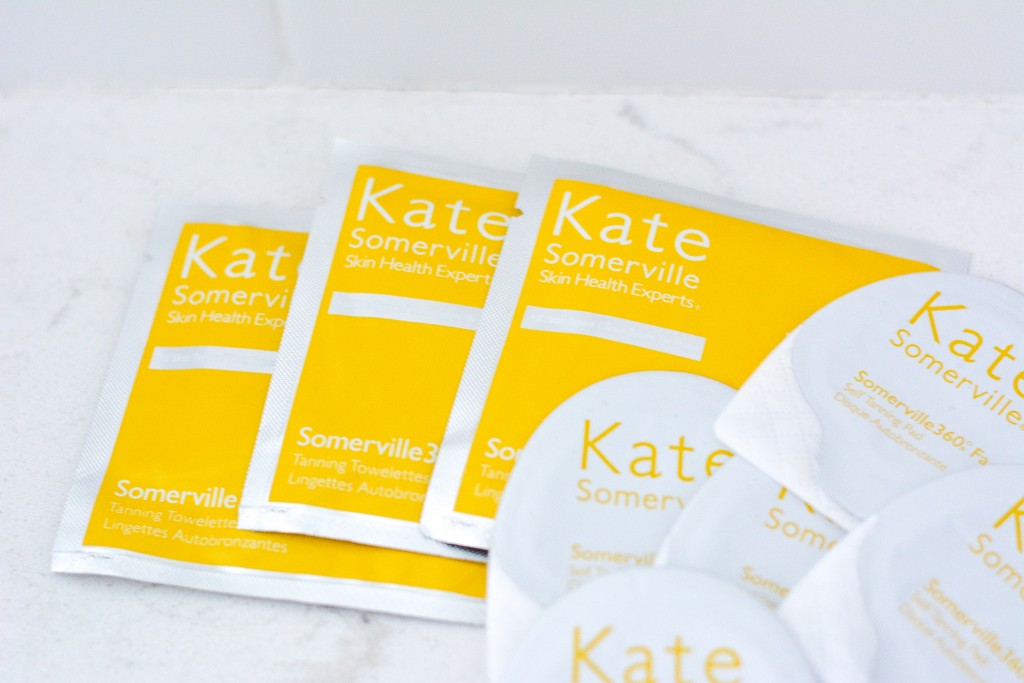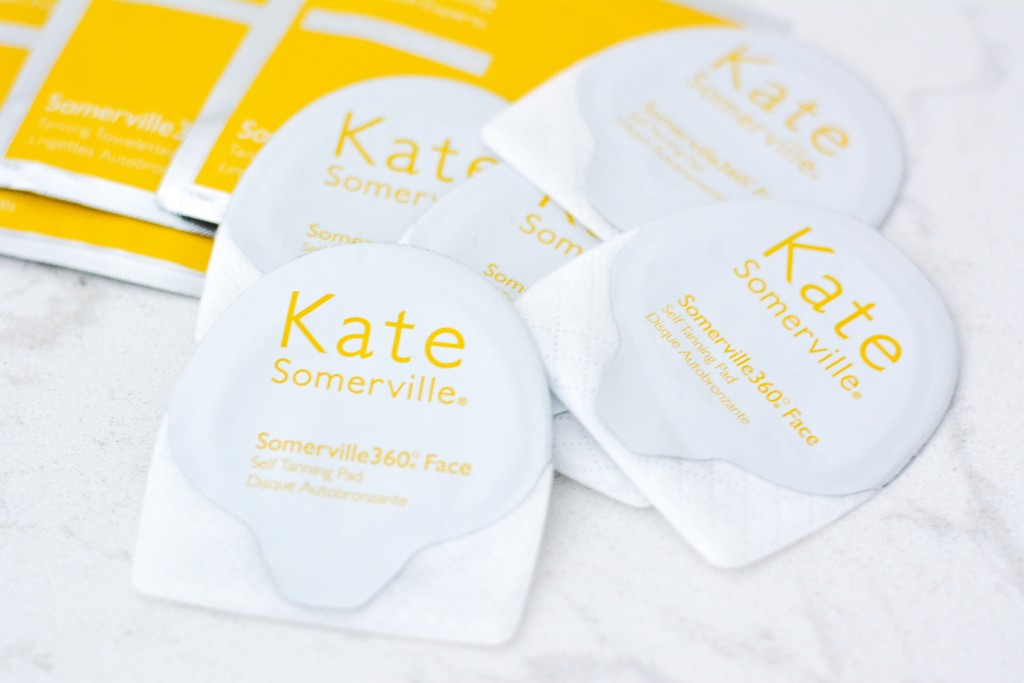 While these wipes and pads do not fall into the "inexpensive category" just remember how much money you have thrown away trying products that don't achieve the desired results.  Also, remember to ALWAYS exfoliate before using any kind of self-tanning product.  Kate Somerville's entire array of skincare products continue to blow me away.  She is responsible for tending to the skin of celebrities such as Jessica Alba, Sandra Oh, and Paris Hilton.  I was introduced to her products back when I lived in L.A. by a friend who was treated by Kate.  I will absolutely post more reviews of her line in the future.  
Wishing you a happy Wednesday! 
xoxo 
Lindsey