Have you ever seen those beautiful pictures of infused water on Pinterest?  The two of us have both pinned several recipes over the years but had yet to actually make any except for a simple combination of water and cucumber.  We decided to test out three different recipes using various main ingredients while keeping two ingredients as constants…mint and lemon.  
First, we opted for a water that mixed blackberries with lemon and mint.  We started by placing the mint in a pitcher and then added water.  We used a large spoon to give the mint a few good swirls before adding in the blackberries and lemon slices.  The water needs to sit for at least and hour so we popped it in the fridge after mixing everything together.
This particular water surprised us a bit because we while making it, we weren't too sure about the end result.  After somewhat tentatively sipping the water initially, we ended up downing a massive glass.  Really, really tasty.  Totally perfect for sipping on the porch on a spring or summer day or evening.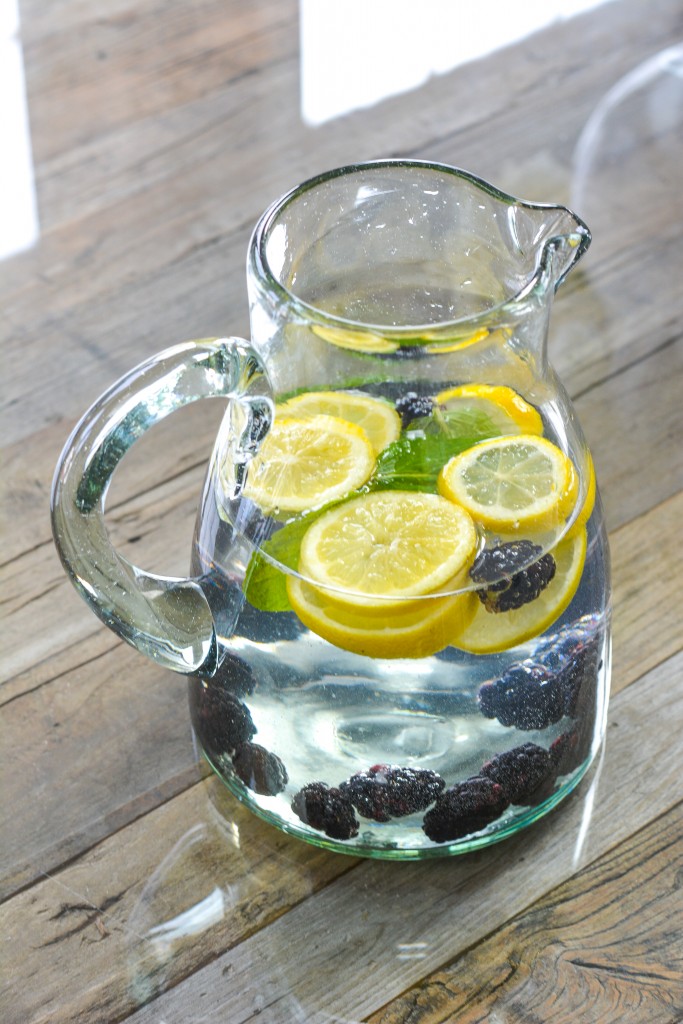 The second infused water that we prepared mixed together mint, lemon and watermelon.  Again, we began by dropping the mint in first, covered it with water and stirred for a few seconds.  The we added in the lemon slices and watermelon cubes .
The result?  This particular water had a lovely taste.  The contrast between the watermelon and the mint was really nice and the little bite of the lemon provided a nice background flavor.  Such a crisp taste that would be perfect on a warm day.  
 The final infused water that we made was the classic…cucumber, lemon and mint.  As soon as we tasted it, we both let out our own version of, "Mmmmmm…".  So refreshing, So crisp.  So good.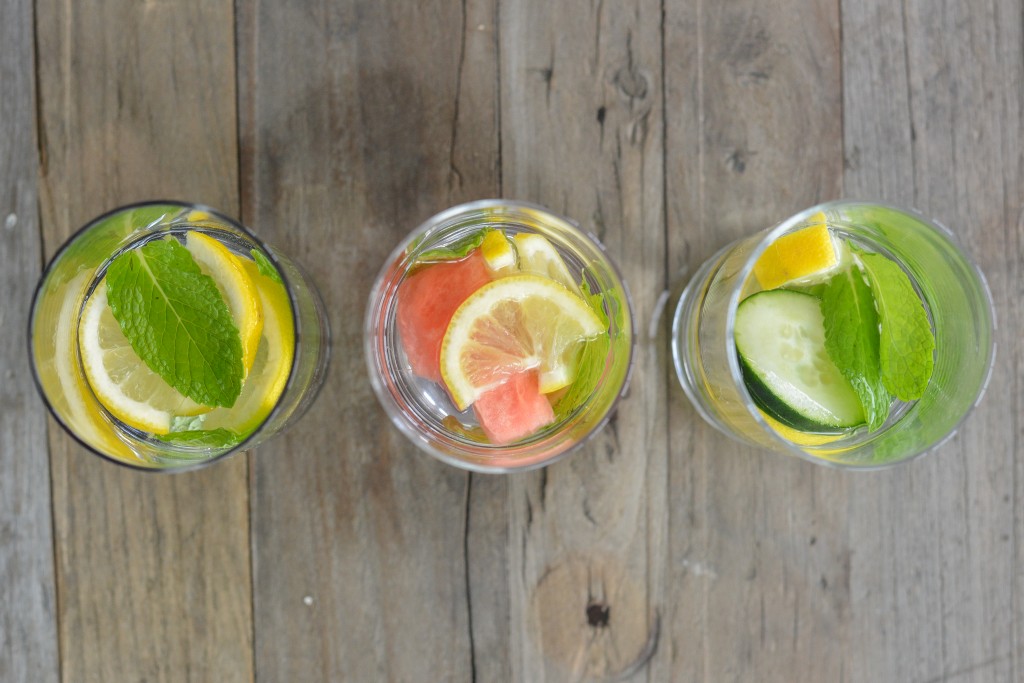 We poured the mixtures into individual water carafes and placed them in the fridge.  (*We made these at my house and let me tell you, having these so accessible was AWESOME.  I not only drank more water, I drank water with detoxifying properties…a definite bonus! -Lindsey)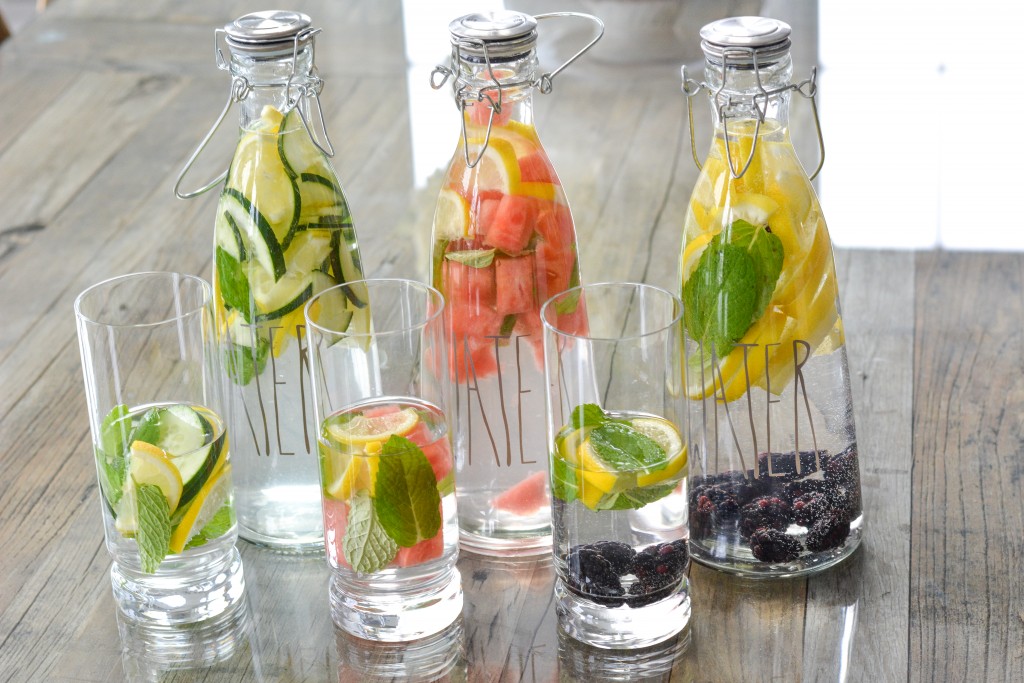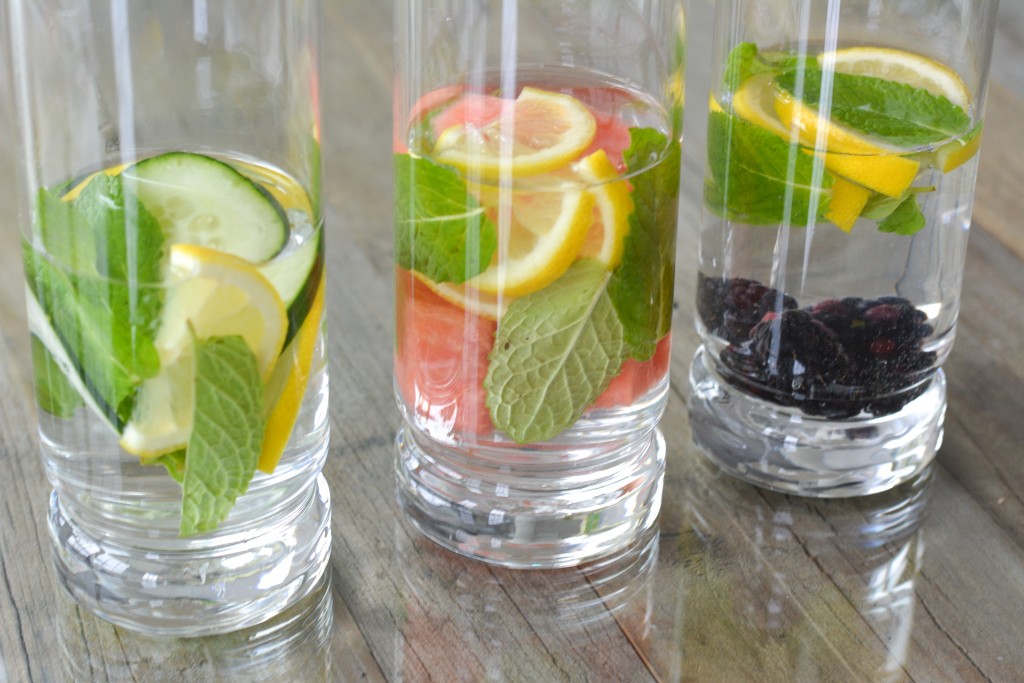 We were able to make all three waters in a very short punt of tim .  They are great options for individuals who love water or for those who need a little boost of flavor in order to hit their daily intake.  It would also be great to make one, two or all three waters when entertaining…especially in the warmer months!  This was such a success that we have decided to try some more adventurous infused water recipes in the coming weeks.  Keep an eye out for that post!
Happy Monday!  
xoxo
Tiffany & Lindsey