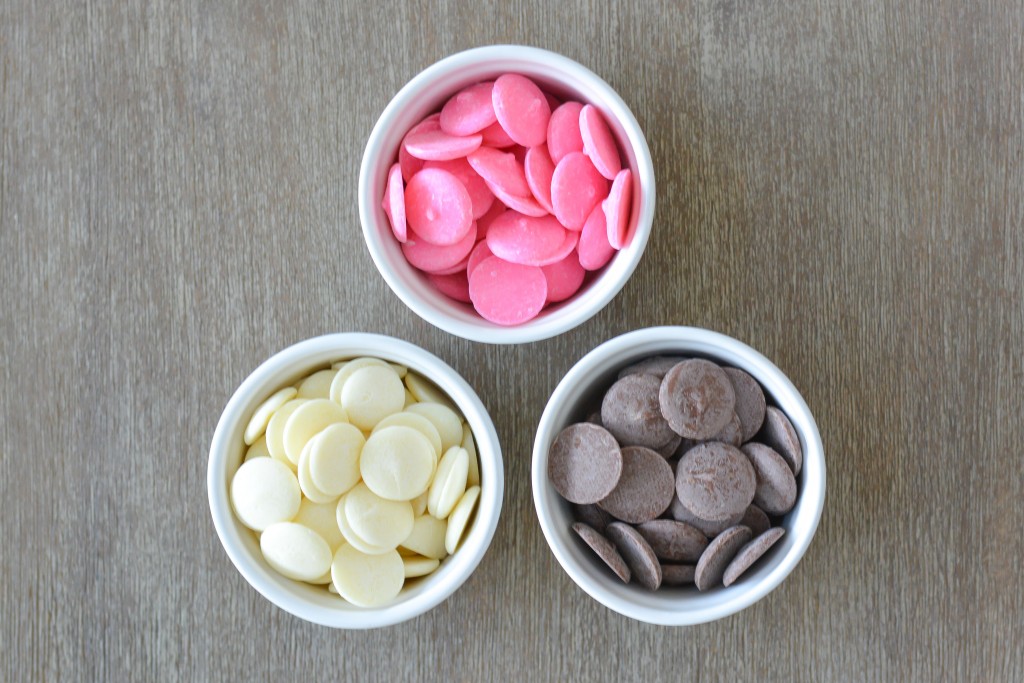 We had so much fun making the Valentine's Day Smore's Jars that we decided to continue with the theme and whip up another Valentine's treat.  This time we decided to make SUPER simple chocolates.
Ingredients
Melting chocolates 
Valentine's M&M's®
Valentine's sprinkles (red, white, pink, etc.)
Supplies 
Silicone mold trays 
Glass or microwaveable bowl (we opted for a Pyrex measuring cup)
Those are pretty easy lists, right?  We grabbed everything that we needed (with the exception of a glass bowl) during one quick trip to Michael's.  We were in and out in ten minutes because everything was conveniently grouped together in the Valentine's section.
Instructions 
Pour enough sprinkles to cover the bottom of the silicone mold and then add approximately four or five M&M's.  Once you have done this to all of the shapes in your tray, place the tray on top of a baking sheet.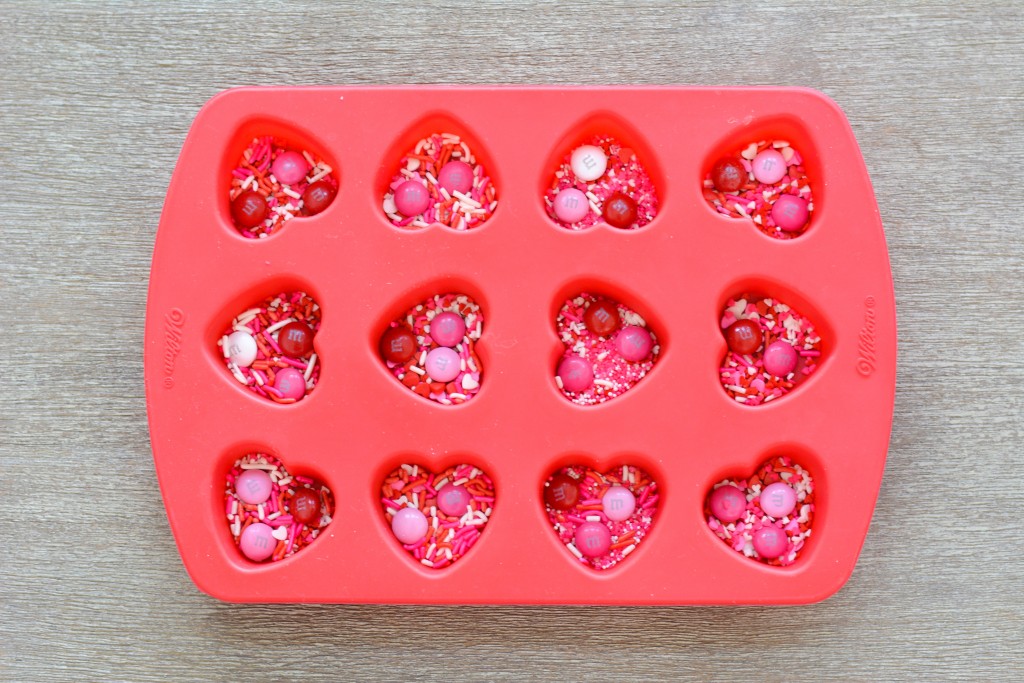 Now, melt your chocolate in a microwavable bowl.  We followed the instructions on the bags of chocolate and microwaved on defrost for 30 seconds, stirred the chocolate and then continued to heat for 30 additional sections until fully melted.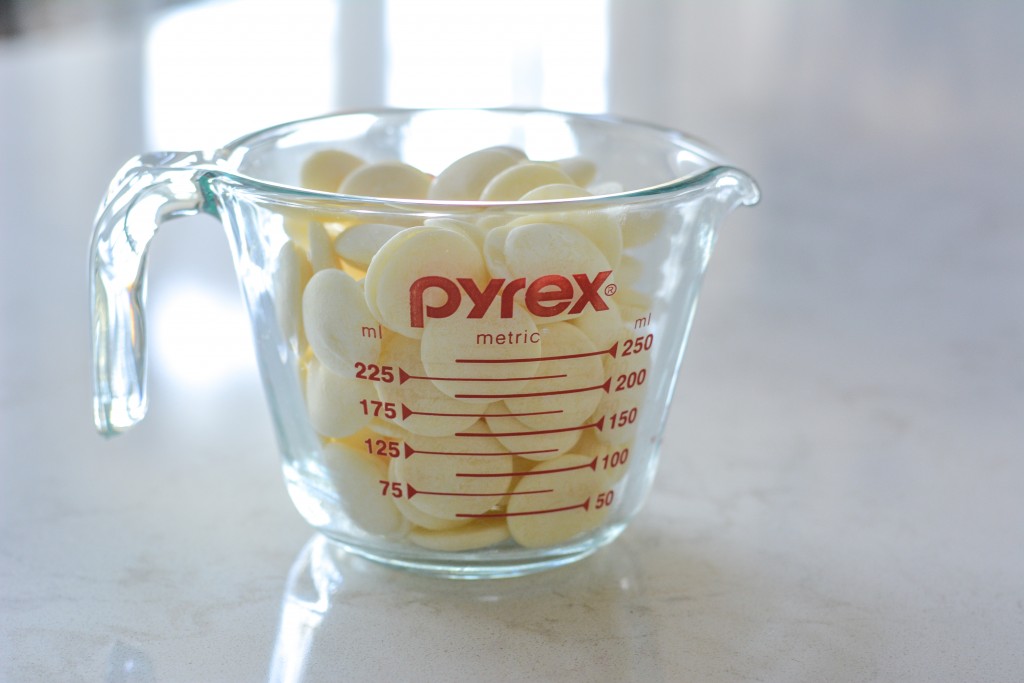 Once completely melted, fill the silicone tray with the chocolate.  This process will prove a bit messy and that it absolutely okay.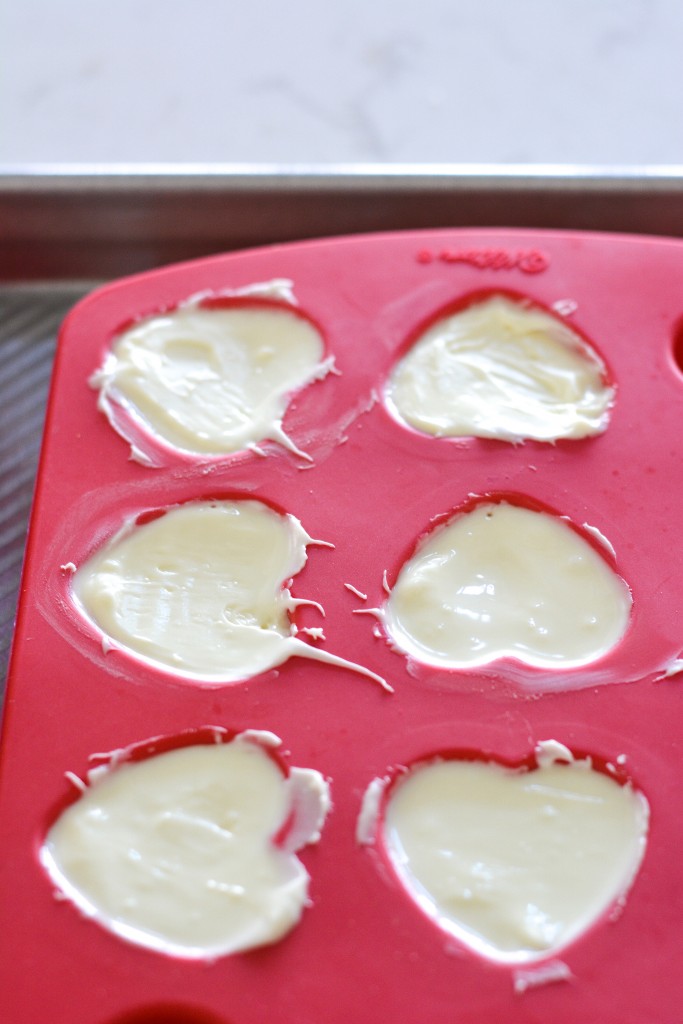 Now, all you have to do is wait for the chocolate to harden.  For us, it took approximately an hour and a half.  Once firm, you can pop the chocolates out of the trays…and you're done!  We told you that this was ridiculously easy, didn't we?!
The final result…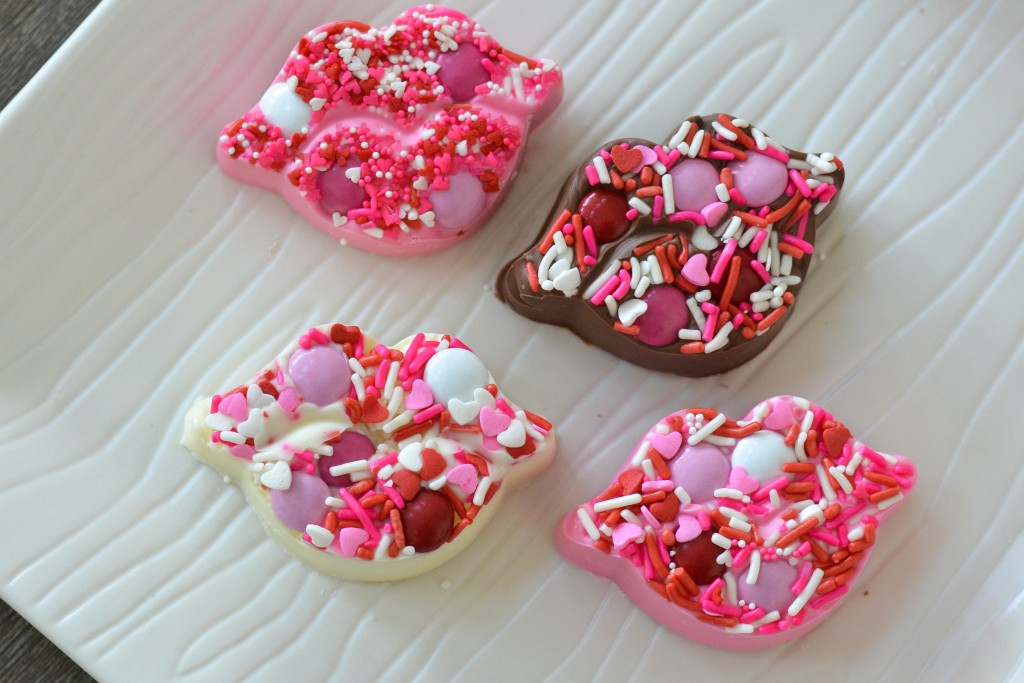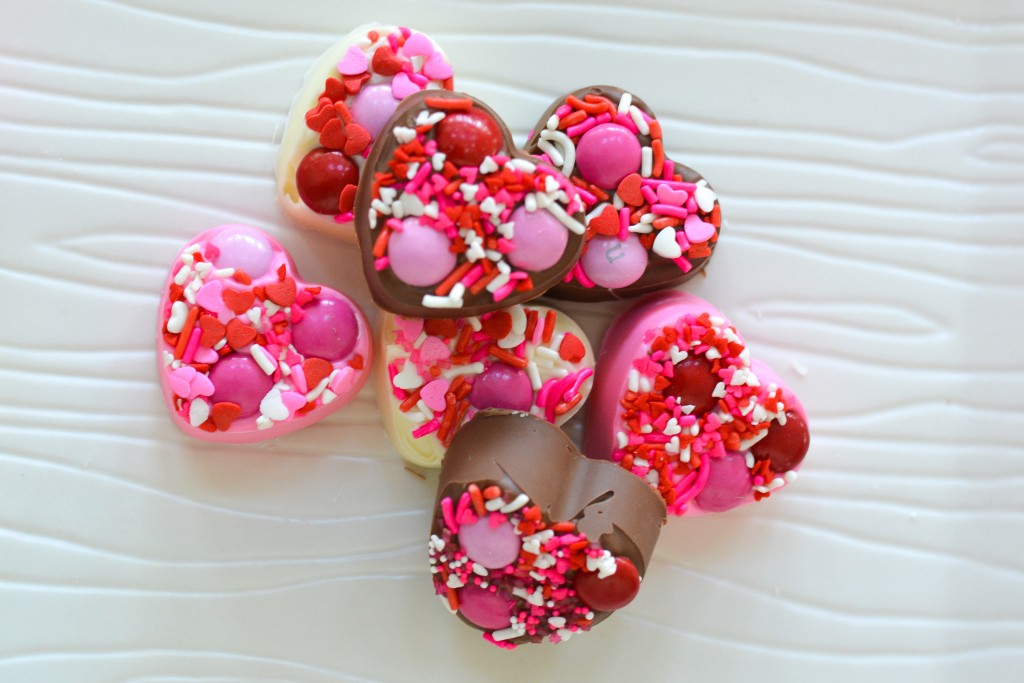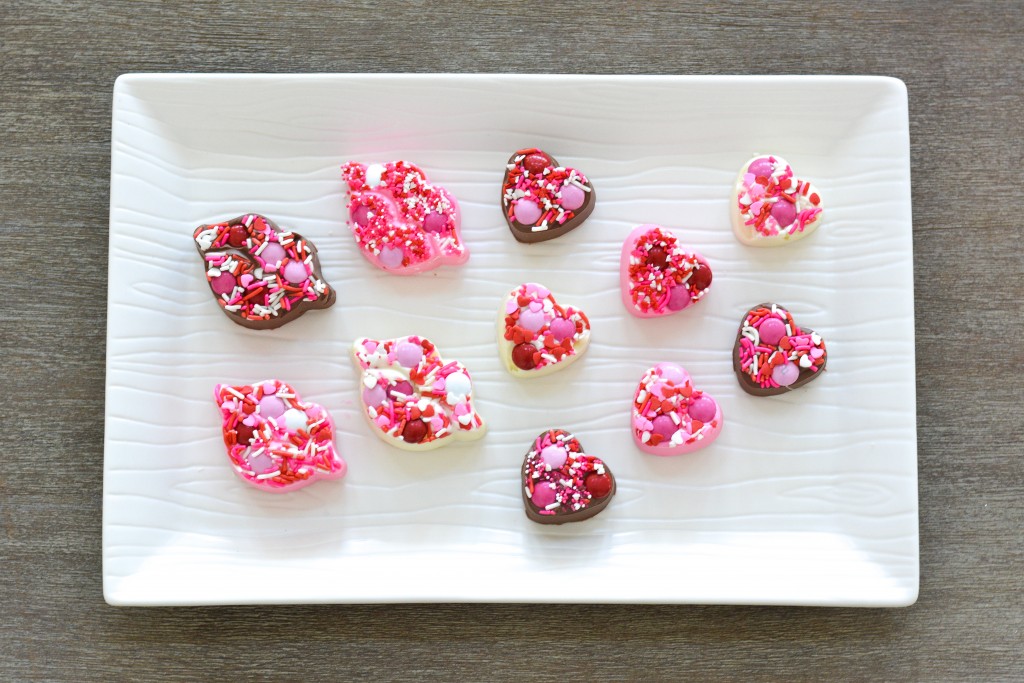 Happy almost weekend everyone!
xoxo
Tiffany & Lindsey