It is hard to believe that Valentine's Day is quickly approaching.  This is the time to begin thinking about what you want to gift to loved ones, friends, and teachers for Valentines Day.  If you have been following Baubles & Backdrops for awhile now, you have likely come to realize that we love a good mason jar project and we love s'mores…so we decided to combine the two together.  We created a s'mores snack mix using just three ingredients, placed the mix in masons jars and added some little Valentine's Day tags and embellishments.
Ingredients
– Teddy Grahams® (graham cracker, chocolate or both)
– Miniature marshmallows
– Valentine's M&M's®
Supplies 
– Mason jars 
– Valentines Day themed paper 
– Twine, string, or ribbon 
– Miniature clothespins (we found ours at Michael's)
– Scissors
– An adhesive (glue, glue stick, glue dots, etc.)
Instructions 
First, we decided to cover the top insert of the mason jars with decorative paper.  You simply need to pop out the inserts and trace them on the paper.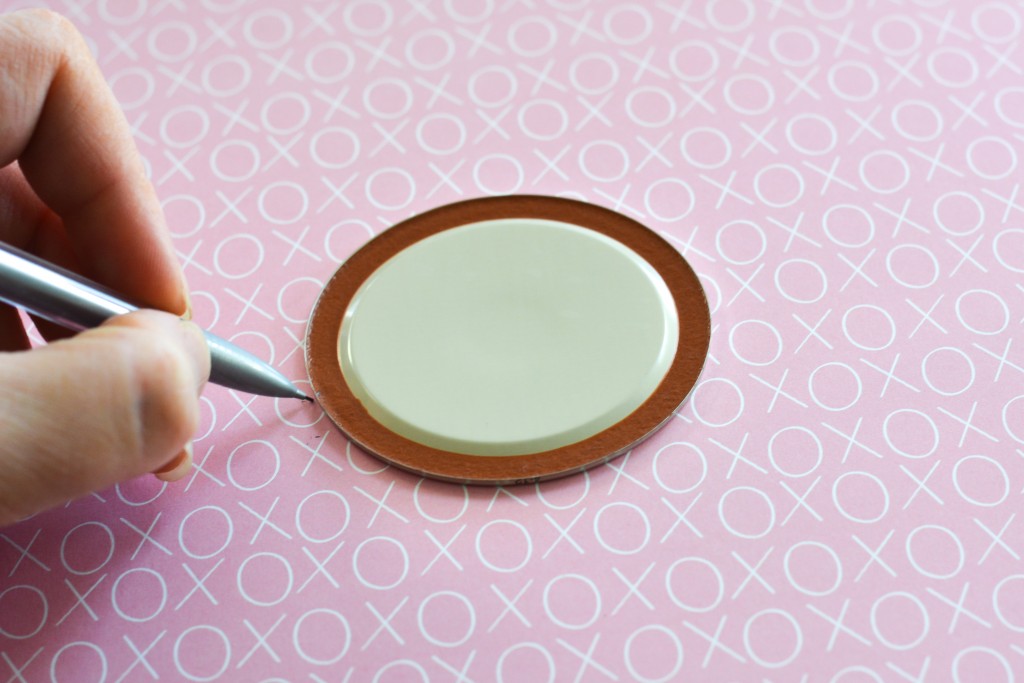 Next, we cut out the circles and glued them to the top part of the insert using one of our favorite crafting supplies (besides glue dots)…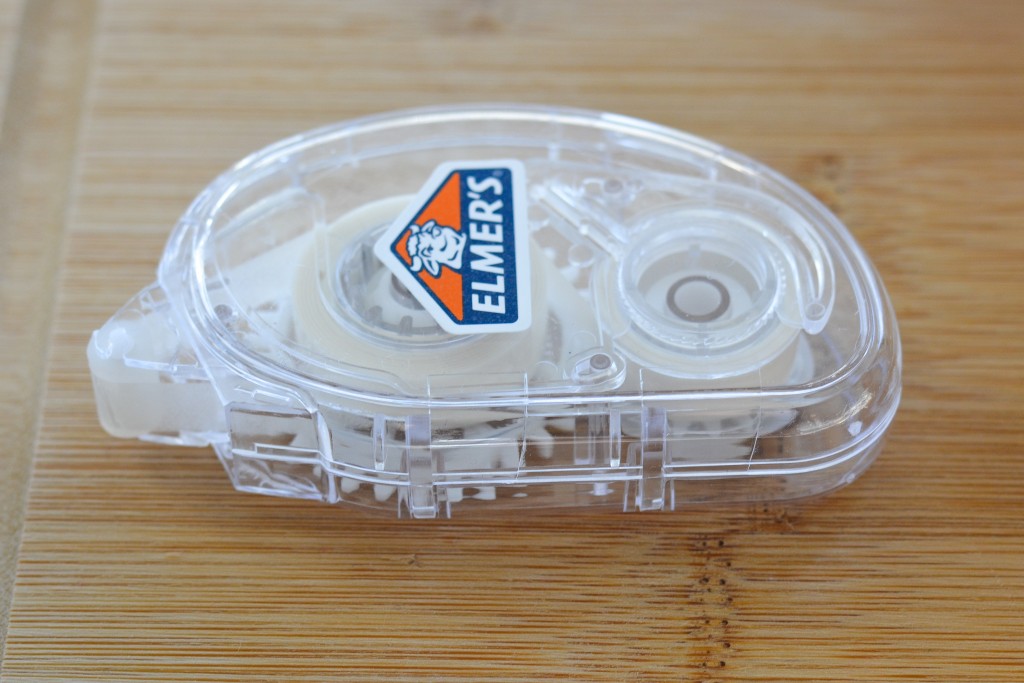 We think that the tops turned out really cute!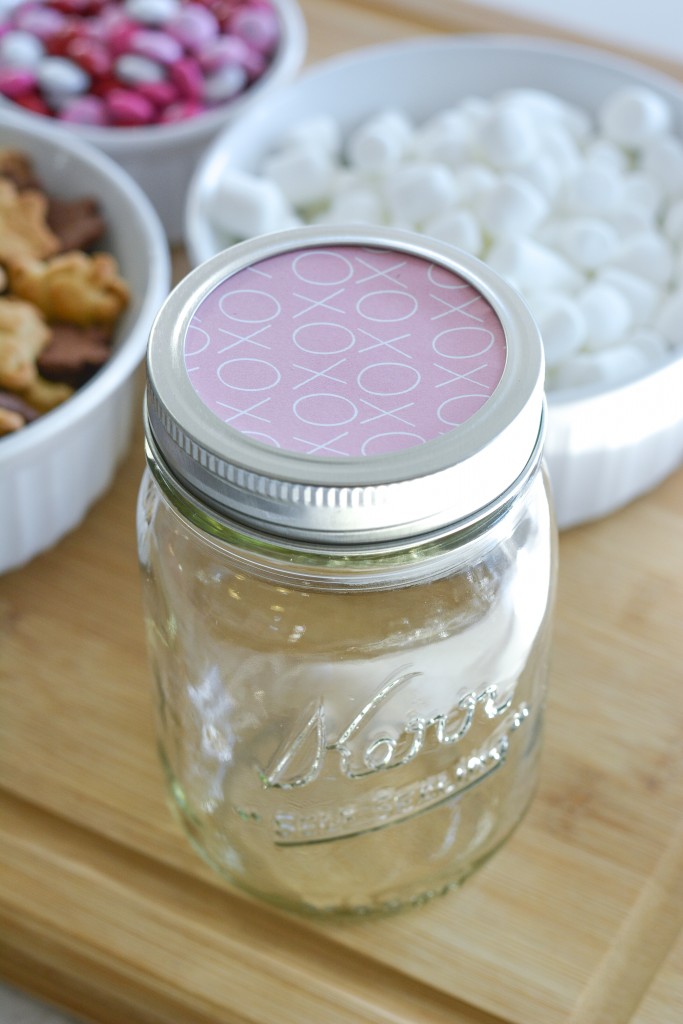 The next step was to mix together the Teddy Grahams, marshmallows and M&M's in a bowl. (The amount that you will need will depend on the amount of mason jars that you are trying to fill but we tried to keep the ratio even.)  Once mixed evenly together, it was time to pour the mixture into the mason jars.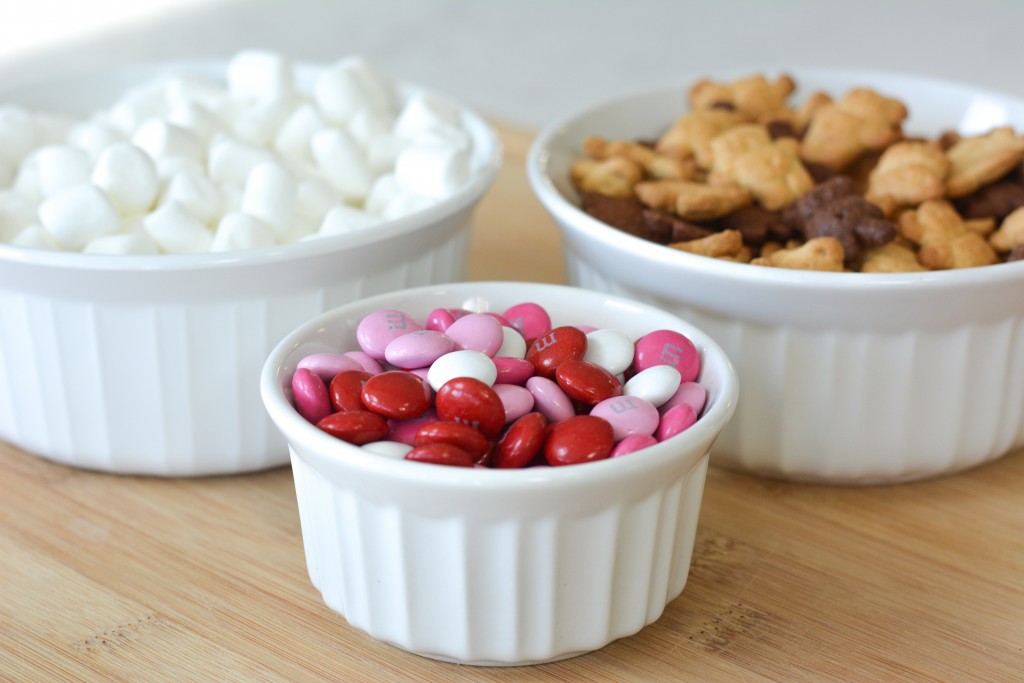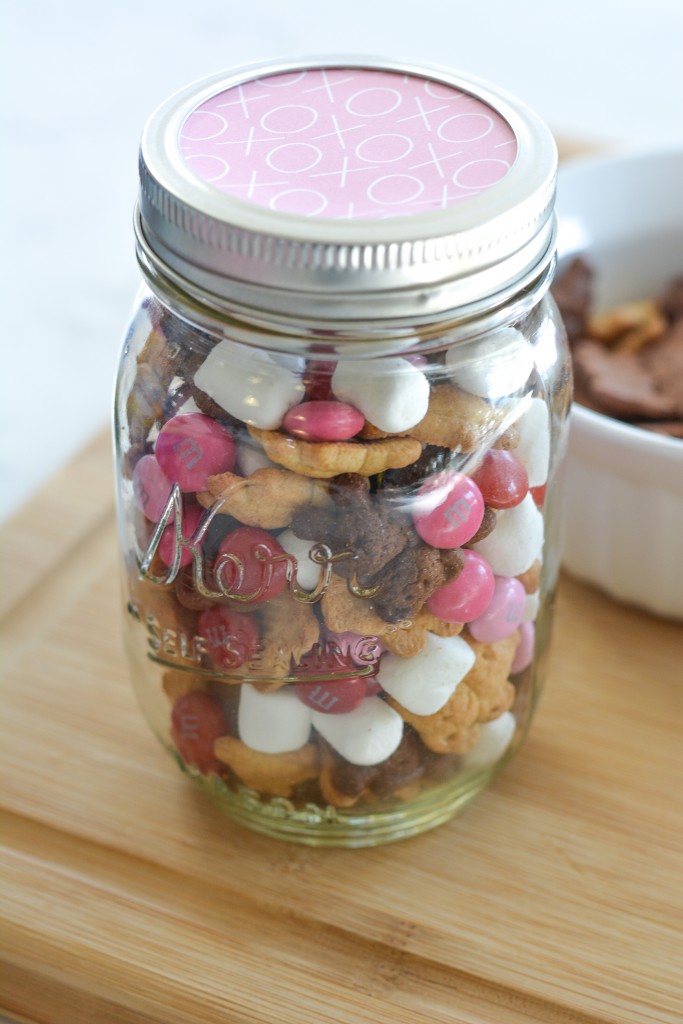 Lastly, we came up with silly Valentines-inspired phrases playing off the word "s'more".  We printed put the sayings on thick paper and cut them into the shape pf hearts.  The last step was to tie a ribbon around the top of the mason jar and attach the heart-shaped sayings using an adorable little clothespin from Michael's.  
We were so happy with how well these sweet little gifts turned out. The entire process was relatively easy.  (The part that took the longest was figuring out just how large or small we wanted the text for the sayings but, besides that, everything was a breeze.)  
Hope that you like this idea as much as we do!
xoxo
Tiffany & Lindsey