During the holidays, I traveled to California to see my husband's parents and sister. They live in the Bay area, which I absolutely LOVE.  I actually wouldn't mind living there….maybe.
Rudy and I have never spent Christmas Eve together.  Some may think that is strange, but with our families living on opposite sides of the country, it's the only way we can make it work.  Rudy flies out a week before Christmas, while I go spend that time with my family.  Then, on Christmas day, I fly out early enough to be in CA for dinner. Once I am all settled in, I exchange gifts with his parents and sister.   They gave me a lot of great gifts this year but I wanted to share one of my favorites.
I have been wanting a cape/poncho for awhile, so when I opened this plaid Ralph Lauren poncho, I was stoked.
My in-laws live in a beautiful community, so I begged my husband to take a few pics near the golf course.  He was very patient and captured a few great shots.
The best detail about my poncho is the two buckles.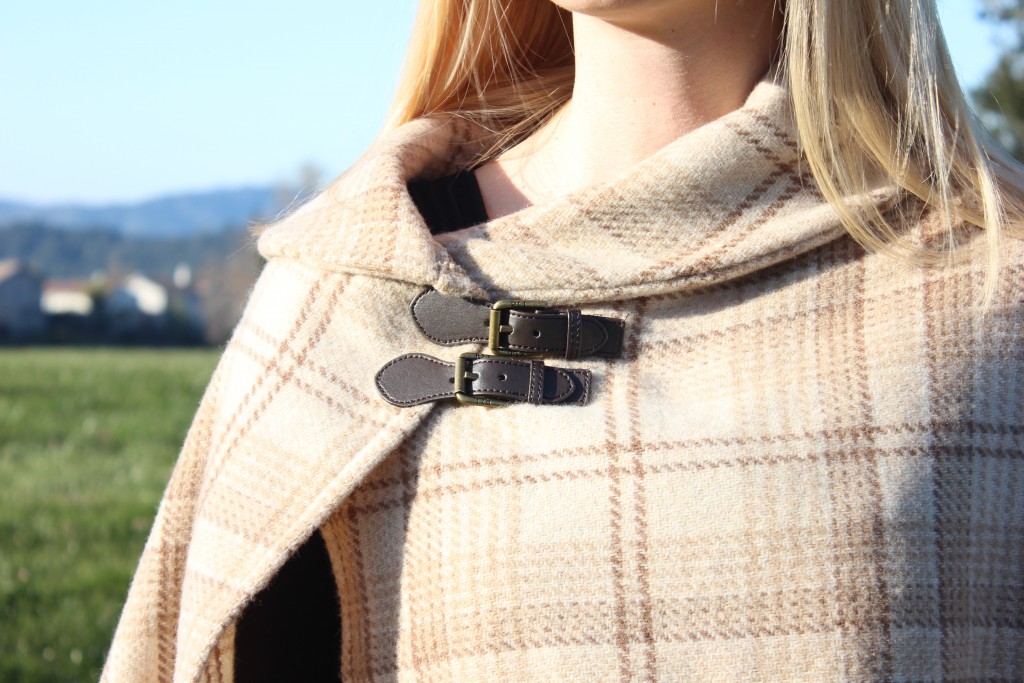 I was not able to find my exact poncho online, however, I did find one that is very similar.  It's the same poncho, just a different plaid pattern.
Hope you all have a great Wednesday!
Tiffany